It's Christmas extremely soon, everybody, but you wouldn't know that, would you? We're guessing this is because you haven't bought a single present, so you're clearly not going to be celebrating it, are you? Not one poxy gift for anyone, you cavalier.
Oh, sorry, you are celebrating Christmas? Yeah, erm, you know it's in, like, two weeks? You need to pull the proverbial "thumb" out and get going, brother! You don't even really have much time to think, to be honest, so let's save you that precious time by doing it for you.
TECHY FANCY FUTURE GADGETS & TOYS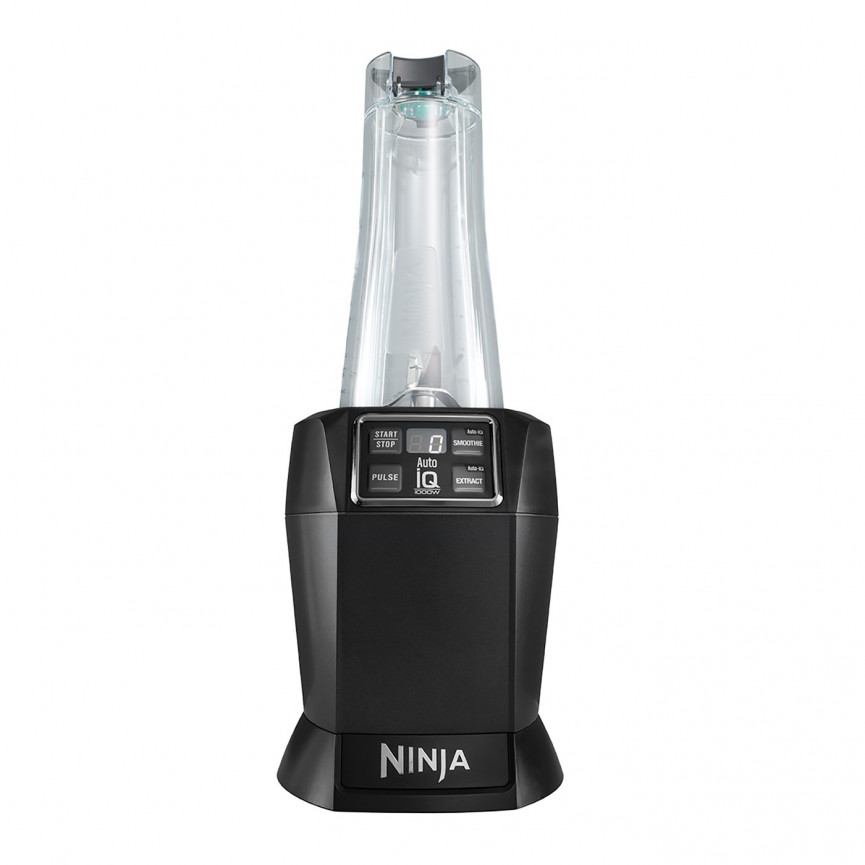 You know that one person in your life who's been saying that in the new year they're going to get fit, carve out some abs and finally join a gym? Well, we can't really help you with that. They've been saying they'll join every year since 2004 and it's still not happened. It won't happen this year because motivation and muscle building is hard. What's not hard is eating healthy, loading up on smoothies and other vitamin packed food you've blitzed into a drinkable health juice. 
Make the healthy eating part easier and maybe, just maybe, it'll make the pumping iron motivation follow suit. If not? Well, they've got a fancy new blender in their lives that's got Ninja in the name and turns anything into soup in seconds. Everyone's a winner and the soup is on us (you)!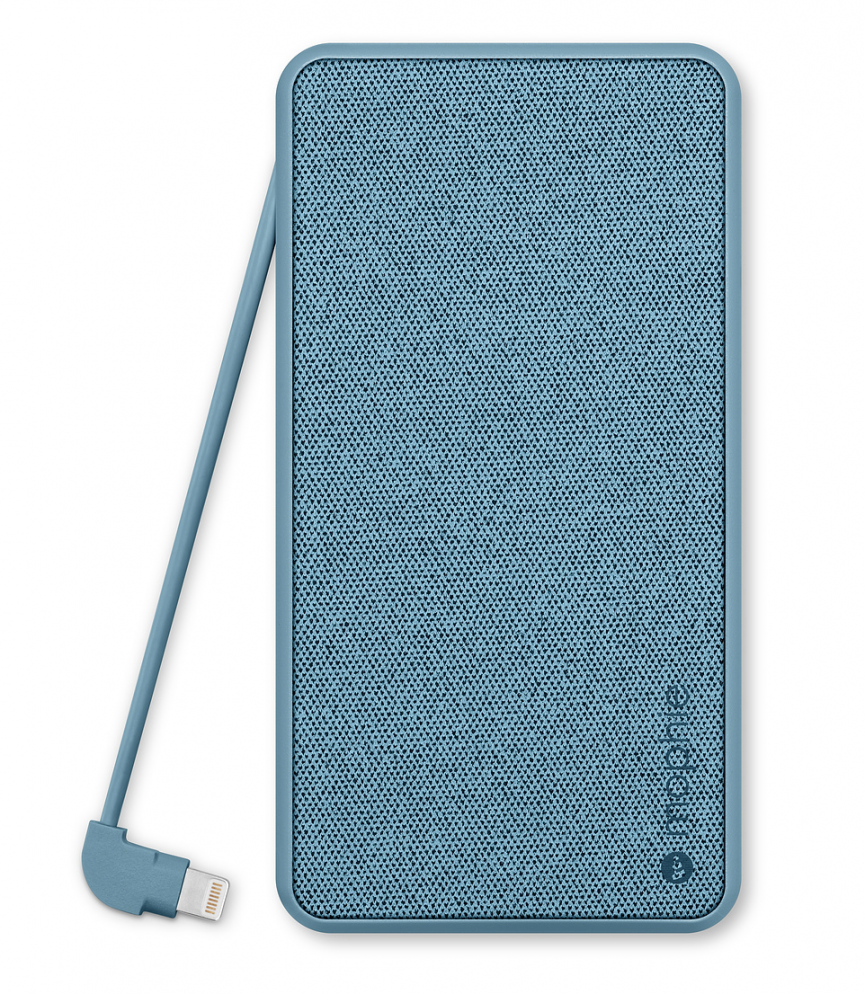 What do we really want in life? What is it that we strive for? Power. Yep, we don't like to admit it but we all want to be important and get our hands on some lovely, delicious power. It's natural, we're not judging you, although it's not the most attractive character trait to have. No, no, it's quite unbecoming. Satiate the maniacal desires of a loved one by providing them the actual gift of power this Christmas. 
The Mophie Apple chargers are some of the most attractive portable power devices we've laid eyes on, they look, feel (yes, feel) delicious and they carry some serious charging clout too being able to charge your iPhone up to three times before you need to re-charge. It also has the iPhone cable attached and ready so you don't need to waste time searching your 'spare parts' drawer for your emergency cable.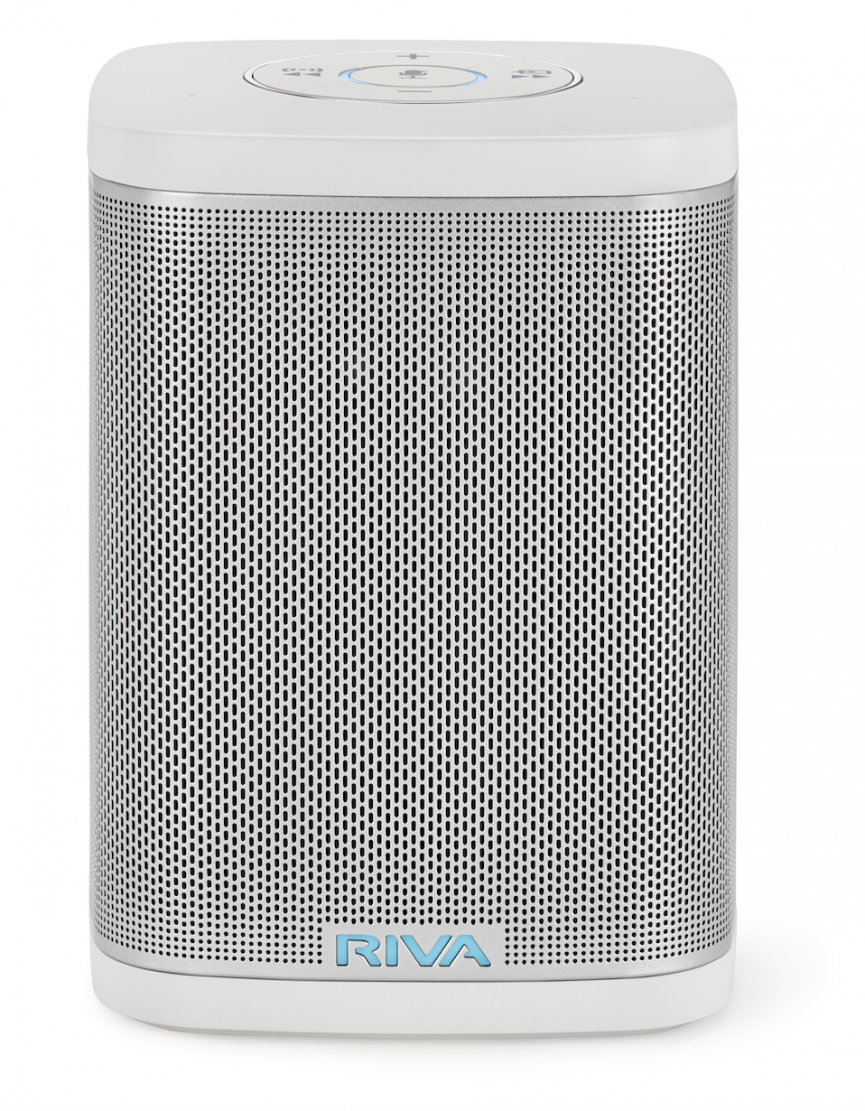 "I just got the new Sonos" says your hype-chaser pal.
"Cool man. I just got the RIVA Concert. I looked at Sonos but the RIVA solves all the connection issues, giving you more options so you're not restricted to just 'wi-fi' connectivity."
"Oh… really…."
"Yeah, it also sounds incredible. The team of audio engineers behind it have more than 100 years collective experience and have worked with the likes of Led Zepplin, Jimi Hendrix, Miles Davis and Guns N Roses. Honing their sounds and delivering the best auditory experience they can possibly imagine."
"It..erm, yeah, that sounds good…"
"It's also has full voice control with built-in Alexa, stereophonic sound that cancels distortion at any volume, 15-hour batter life, splash resistance and various other excellent things."
"Sounds… great…
"And it's cheaper than a SONOS."
"What did you say it was called again?"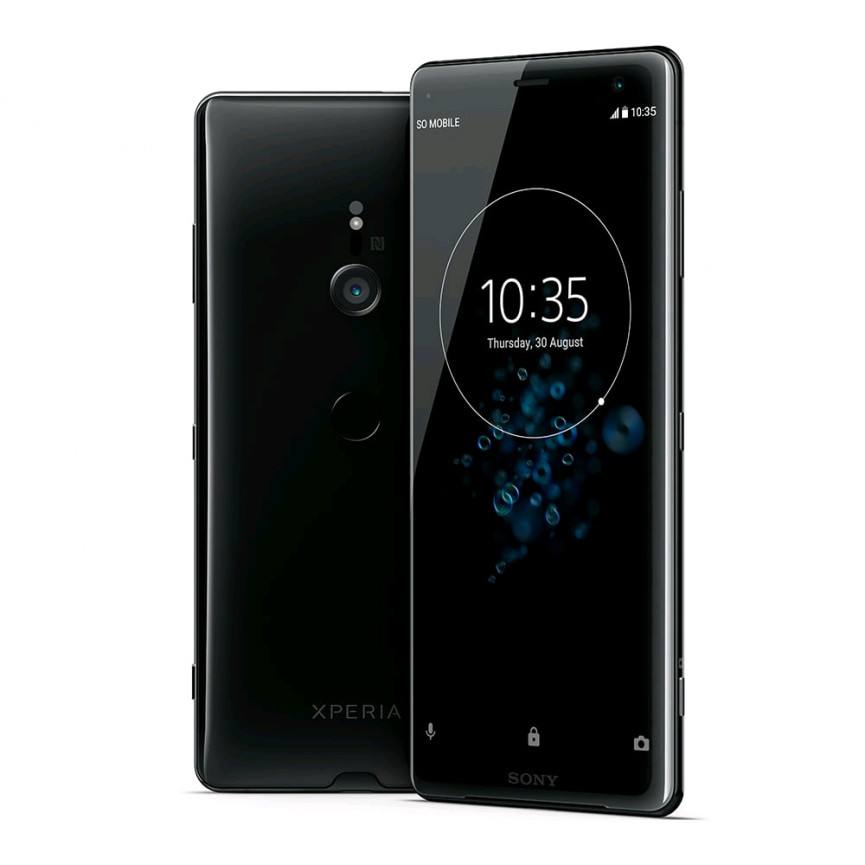 Do you want a phone which is basically a TV? Well, this is the one - it's specifically built for entertainment and it looks PHENOMENAL. Like, hook it up to Netflix ("hook it up", alright Granddad) and you'll be more likely to stare at its beautiful screen rather than your dusty 'telly', whatever that is. If you're in the market for a phone that does everything, get your Christmas mitts on this. Or, you know, buy it for someone else, weirdo.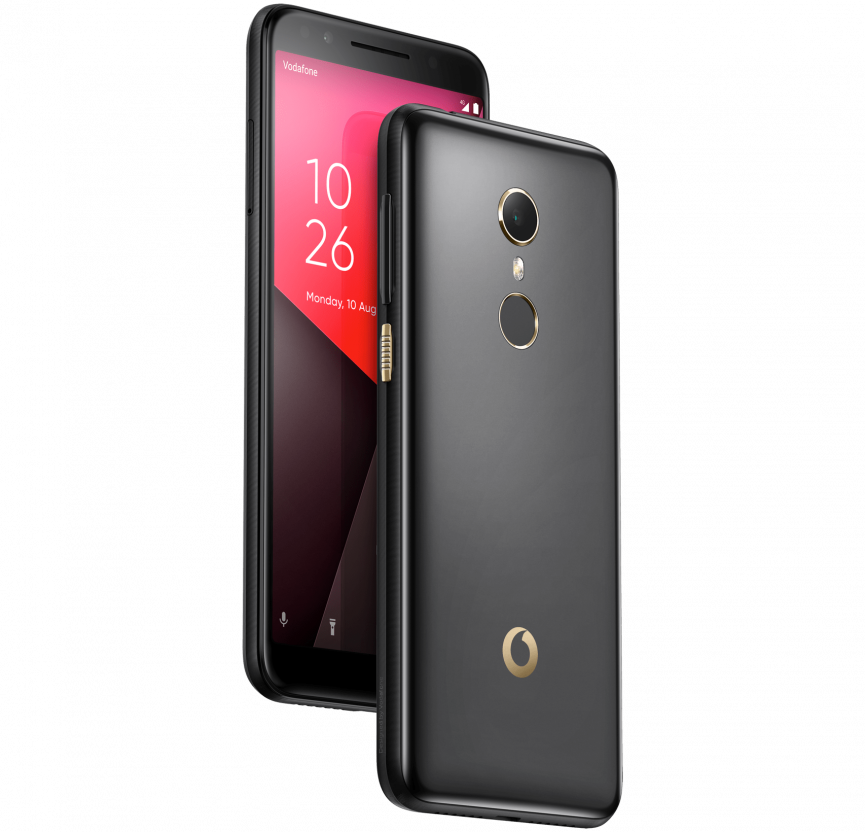 If you want that phone up there, the fancy-schmancy one, but you don't like the look of the fancy-schmancy premium price tag, why not nab this absolute-bargain and still get a nifty phone. Good reviews across the board, this little number has, and that price is far more palatable, particularly if you're buying it for someone else. Spend loads on yourself, and then smaller amounts on other people, this is how life works.
Playstation Classic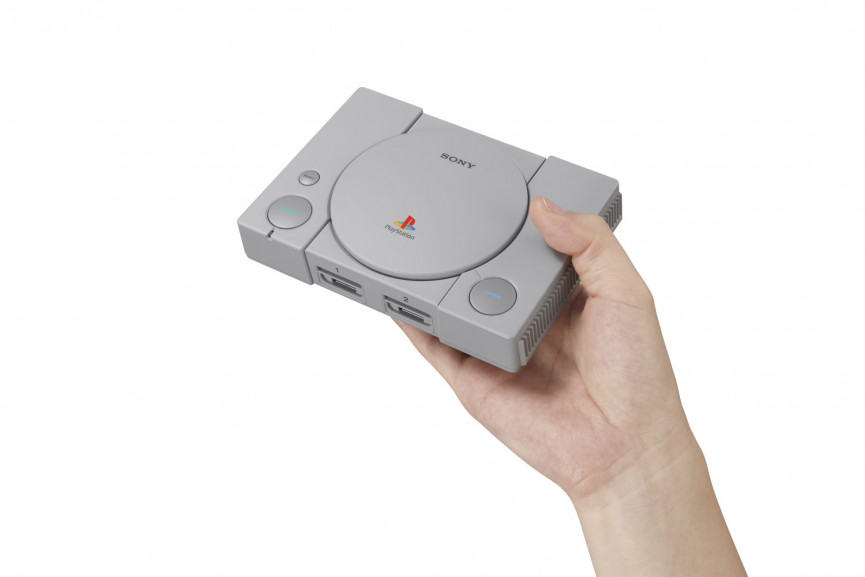 20 classic games, two controllers, a teeny-tiny Playstation - worth buying if only to make Christmas day bearable. Either by getting the family to actually talk to engage with each other, or simply by allowing you to hole yourself up in your room and absolutely rinse Final Fantasy VII all day.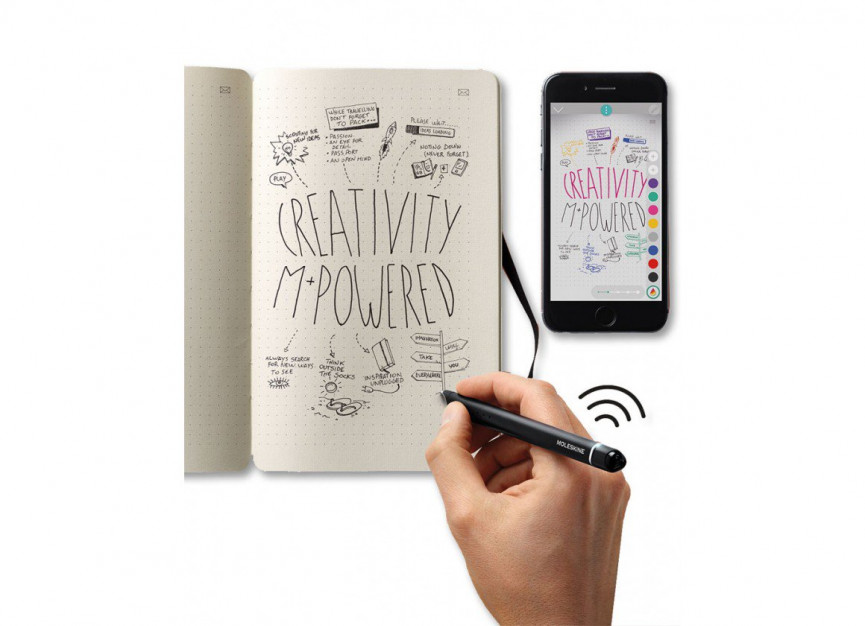 A leatherbound journal modelled on the one Thomas Hardy wrote Jude The Obscure in does not a writer make. This transfers your notes on to something we call a screen. It's a Christmas miracle! May still not make you a writer but oh boy is it cool.
LOVELY THINGS TO WEAR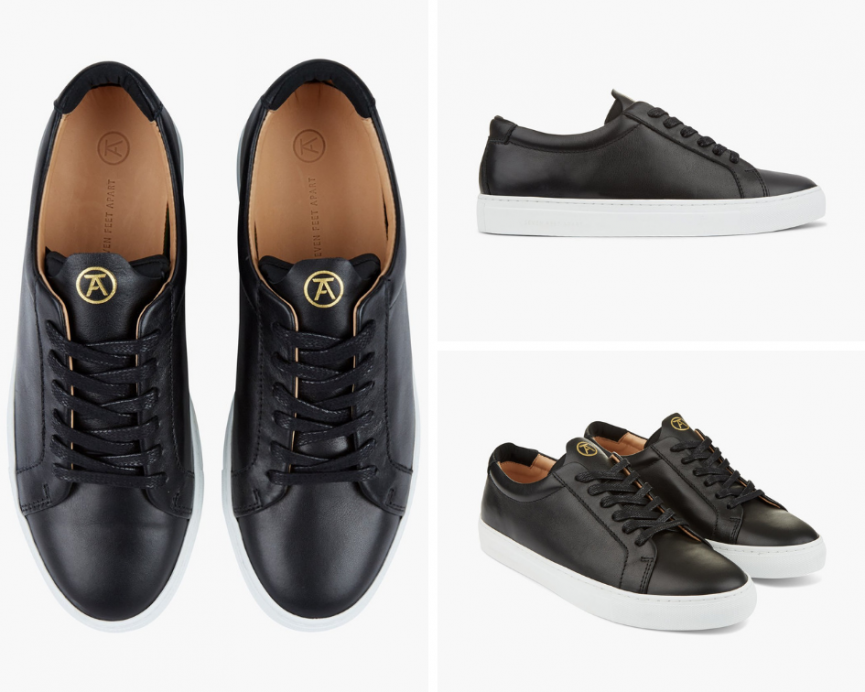 We're going to go ahead and say it, no self-respecting human can say they have their wardrobe entirely in order if they don't own at least one pair of lovely black sneakers. Look around you, everyone regularly goes mad for white kicks and they're great too but they'll never be as versatile as their black counterparts. Get some in leather like this delicious pair from Seven Feet Apart for true durability and style kudos to match.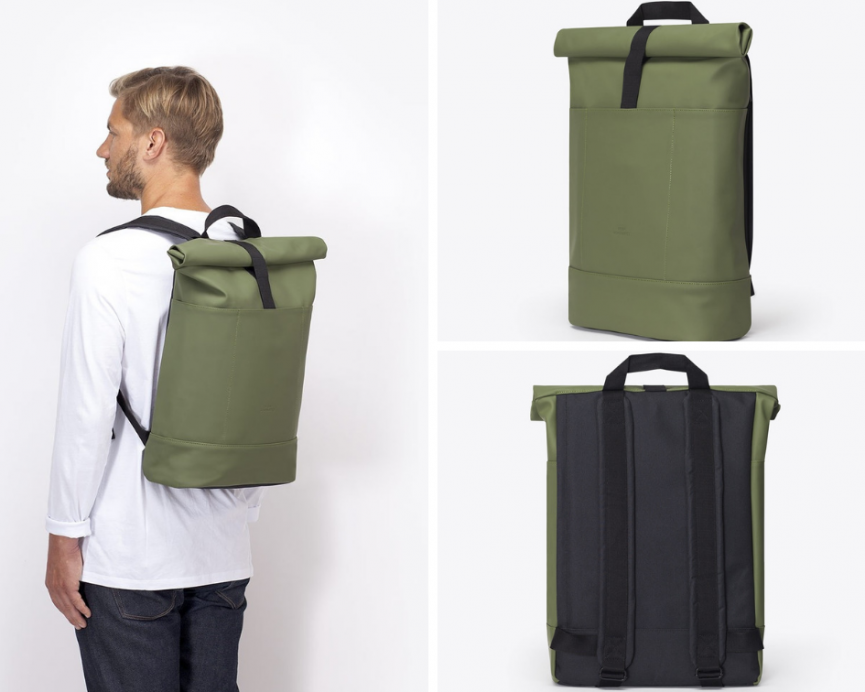 Backpacks are back baby! And they have been for a while. The double-strap look is now cool, chic and well… cool. But that doesn't mean you need to settle for the same old, boring leather or canvas satchels of your peers. No, way Jose! Get your mitts on something crafted with a lovely weatherproof soft phthalate free PU coating so you're ready for any commuter weather. Get yourself something that's as hardy as it is stylish and will still have enough room for your laptop within its neoprene inner compartment. Phwoar.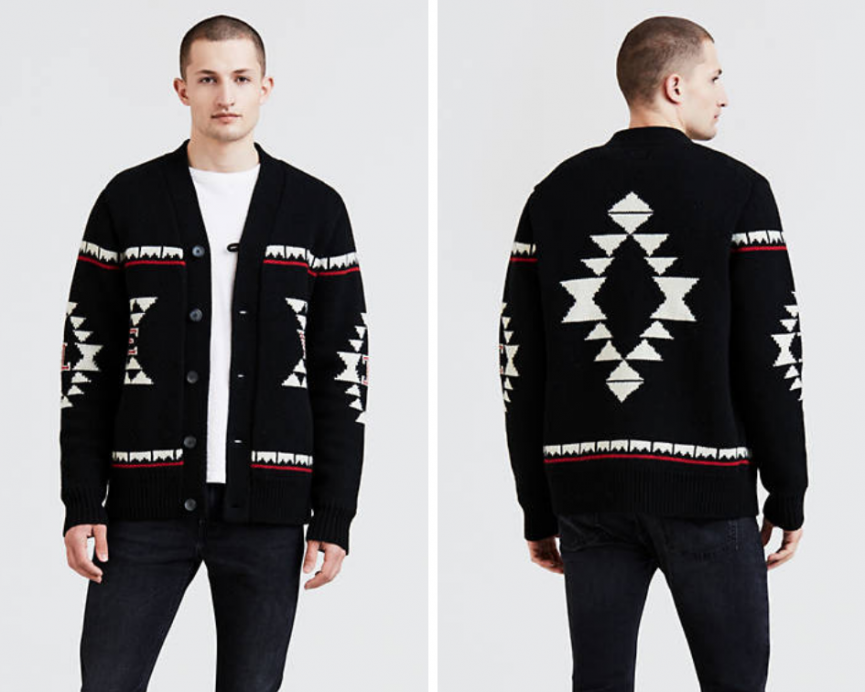 OK, so here's what you could do: trawl through various moth eaten shops looking for that perfect Christmas jumper that will inevitably not be quite funny/stylish/ironic or comfy enough. Or, you could eschew all of that and say: no. Not today. Not this year will I fall for the trap of a Christmas jumper, I'll do something different. I'll get a cardigan that stinks of festivity but crucially I can wear all year. As long as it's cold. Just like this one.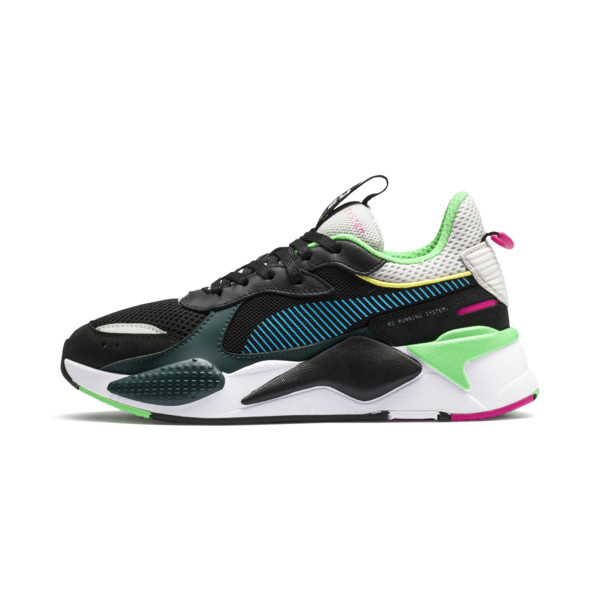 "They're sort of chunky, but they're sort of sleek - a lovely happy medium for those not wanting to go full 'ugly' with their trainer selection. Also, comfy as all hell, it must be said."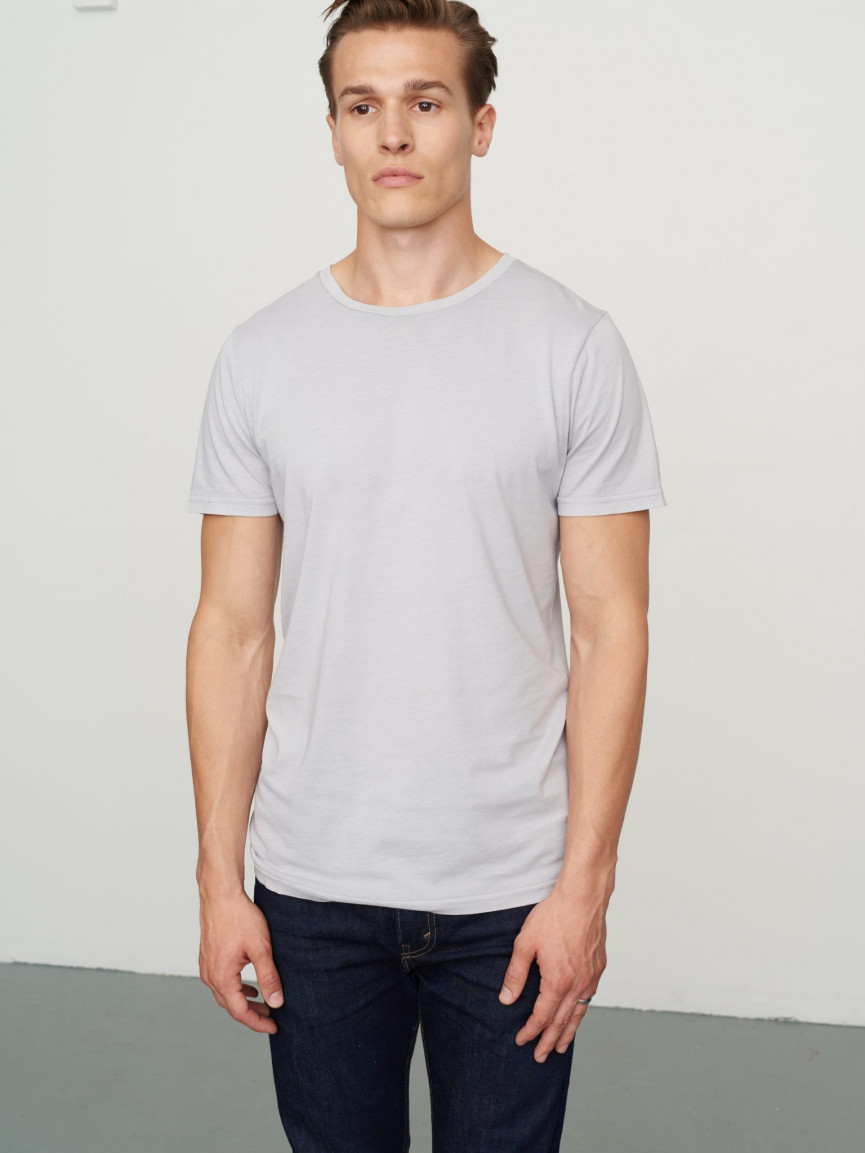 Basics are basic. That's the point of them. But it doesn't meant that you need to get all of your essentials for just a few quid down the Sunday market. A good t-shirt can lift any outfit provided that it fits and hands from you properly, is made of a quality material that won't crease after a single sitting and is breathable so you're not a gross sweaty mess. This one from Cotton Story has the added benefit of also being made from 100% sustainable luxury supima cotton.
YUMMY CHRISTMAS TIPPLES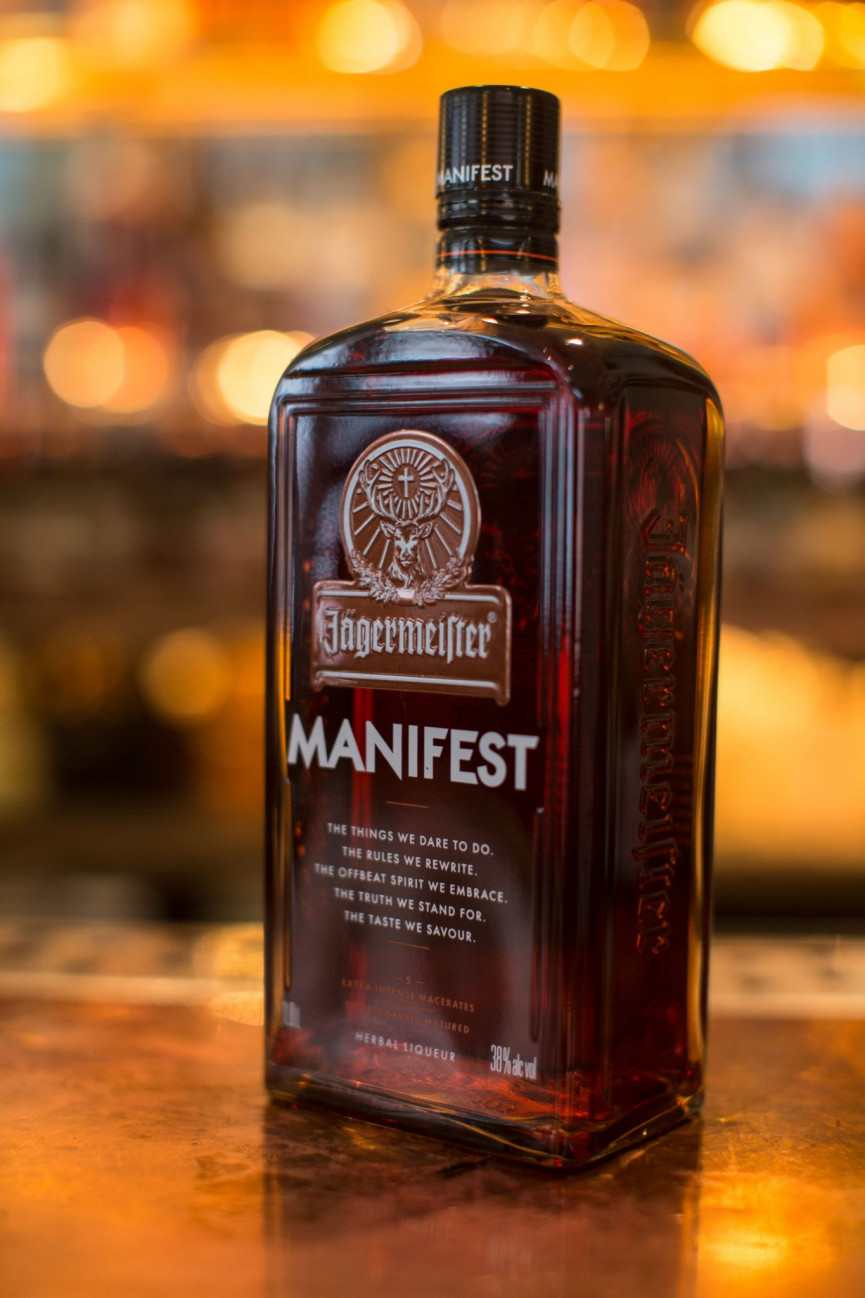 It's like Jager, but not. It's Jager Manifest. It's Jager, but different.
Look, it's a new type of Jager and that is, in itself, exciting. Of course, you can ruin it with Red Bull too if you like - it's fully up to you, we are not your mum, or your dad.
Carthy & Black gift set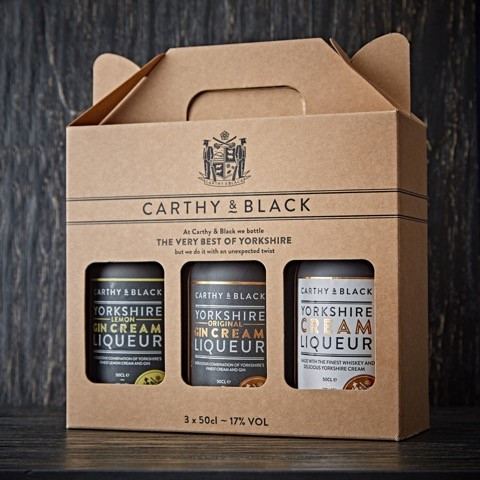 A cream liqueur on Christmas day? YES PLEASE. In fact, it should be: a cream liqueur on ANY day, because it is the best kind of liqueur. And in this fancy gift pack full of Yorkshire cream, you can try three of them: Original Cream Liqueur, Gin Cream Liqueur and Lemon Gin Cream Liqueur. It's like a big fat pudding, but it's a drink. Oh ma goodness, fill me up.
Makers Mark with Christmas jumper (£30)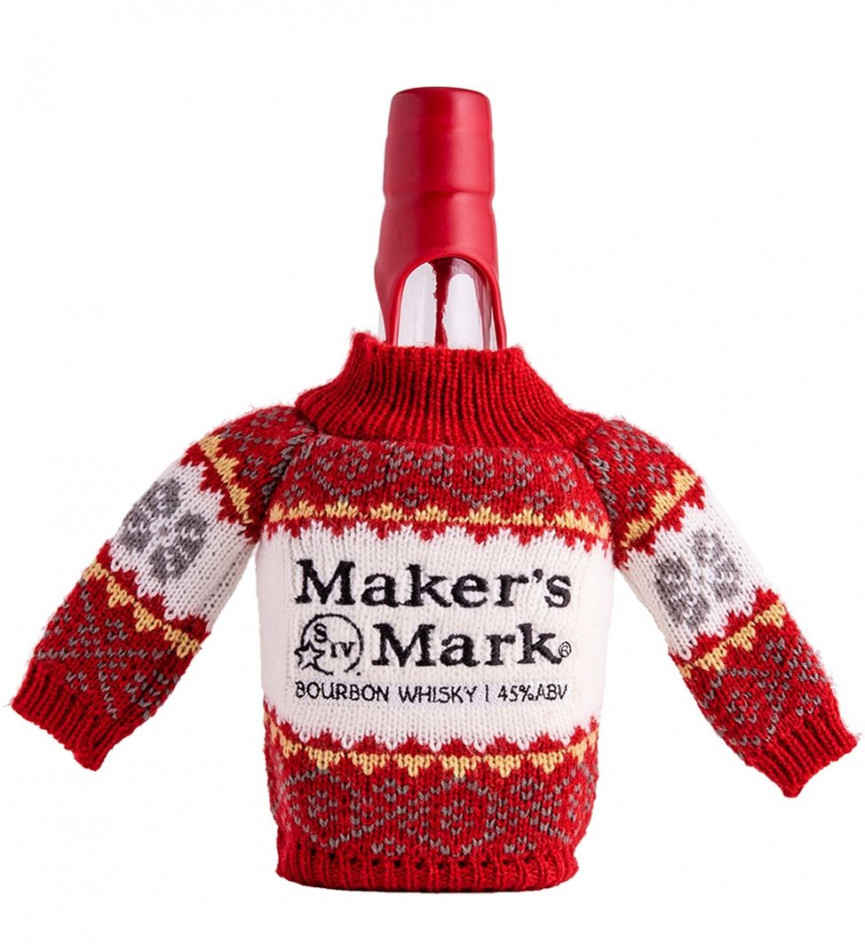 IT IS WHISKEY IN A LITTLE JUMPER WHAT ELSE DO YOU WANT FROM US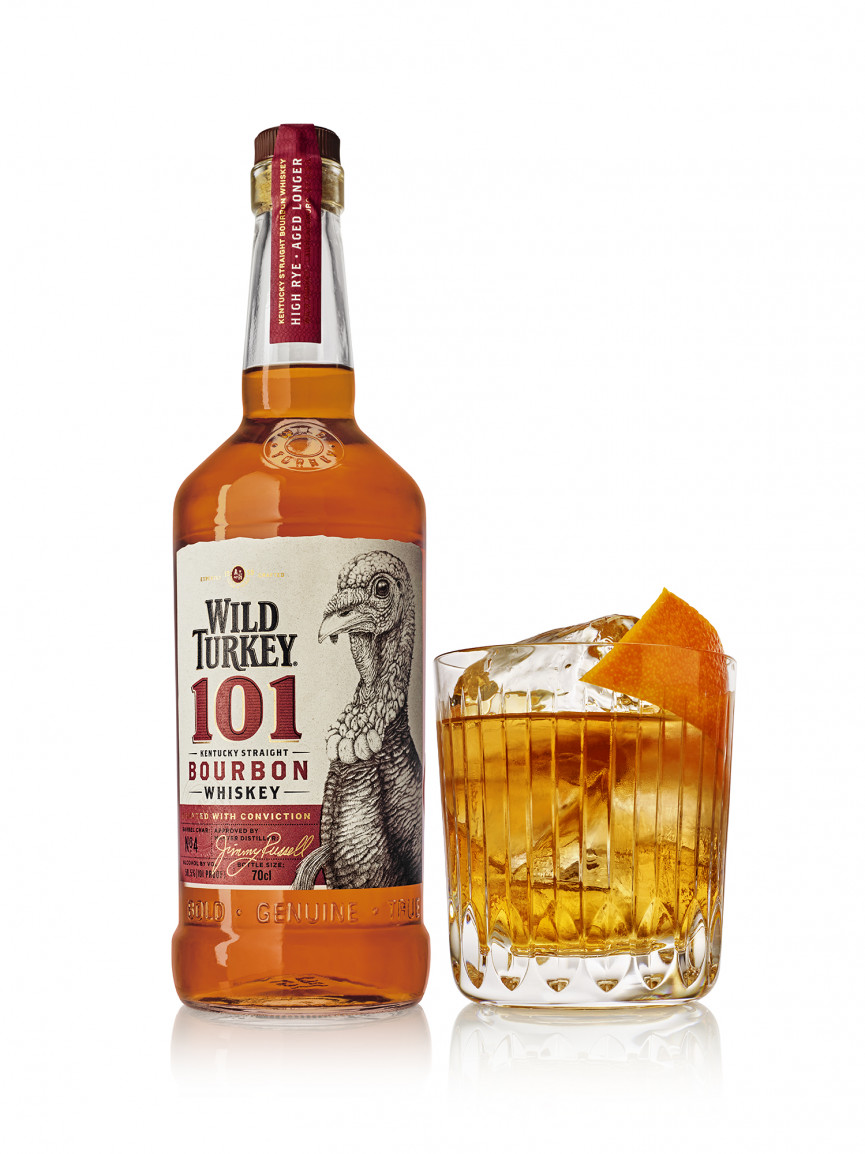 You want to buy someone a whiskey, but you don't want to bang out a terrifying £70 on something; and equally you don't want to chuck them a cheapo standard from Morrisons across the road. Well, simply grab a bottle of Wild Turkey and you're sorted. Perfect for an old fashioned on Christmas day.*
*Your sixth old fashioned on Christmas day
MEMBERSHIP CARDS THAT WON'T BE THROWN STRAIGHT IN THE BIN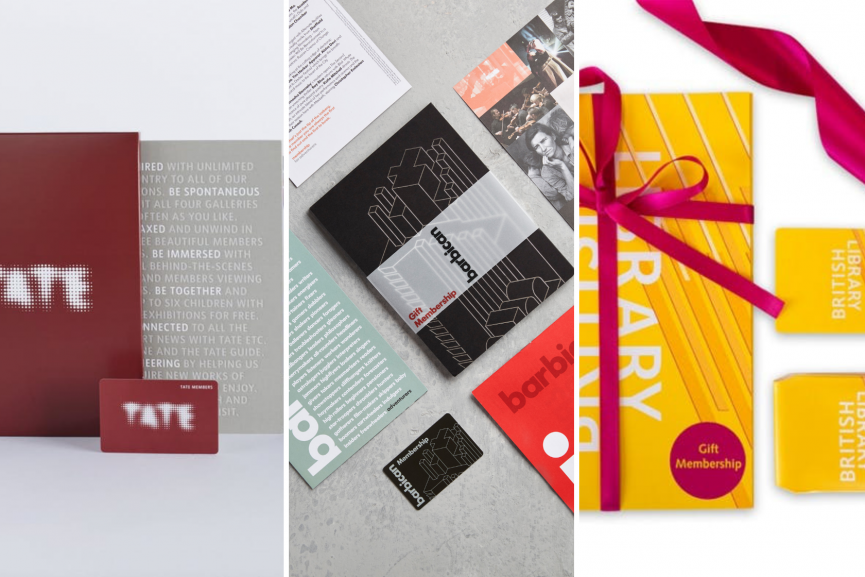 (Don't think we need photos here, do we? It's just a card. You all know what a card looks like. If you've forgotten, get your wallet out now and there's a 90% chance there's a card in there - that's what one looks like)
The kind of gift card you will always use is one for a cinema. It's a perfect present, so grab Cineworld's Christmas Box, which includes two tickets, two regular soft drinks, one regular popcorn voucher and two candy canes or a pack of humbugs. Or if you've got the cash, get someone an unlimited year-voucher for £214.80, then you've got a great excuse to never have to bother making the effort to meet up with them ever again, because they'll be in the cinema. The perfect crime!
Lots of things to like here: beautiful brutalist building; a startlingly eclectic schedule of gigs; highbrow cinema; mind-opening art exhibitions and a gift shop that's better than most actual shops that people buy gifts in. 2019 alone will see them put on gigs from acts as varied as Tangerine Dream and the Vienna Philharmonic Orchestra. Card gets you priority booking, zero booking fees, access to all exhibitions and other assorted brilliance. 
British Library Membership (£80)
Now, I know what the heading on this part of the guide says, but there is a good chance that this membership card might go in the bin. However, if you are buying someone a library card, it would most likely be for someone that likes books, no? Like, you would have checked beforehand? Don't get this for someone who only reads books when they're made in to movies, by watching them (a legend), because it will never get used and you will have wasted your money. Get it for a book-fan however, and it'll be well-received.
All exhibitions for free? Yep, yes, OK, good, thanks, affirmative. Sure, some of those exhibitions will be SHITE, but then again, many of them will be FANTASTIC - if you're not paying for them, then it doesn't matter, does it? Get this for someone and they shall forever be deemed an intellectual, their social standing raised at least one rung - you have made somebody cultured, their previous swine-guise a distant memory. Well done you.
OTHER ASSORTED MERRIMENT TO HELP YOU IN AN EMERGENCY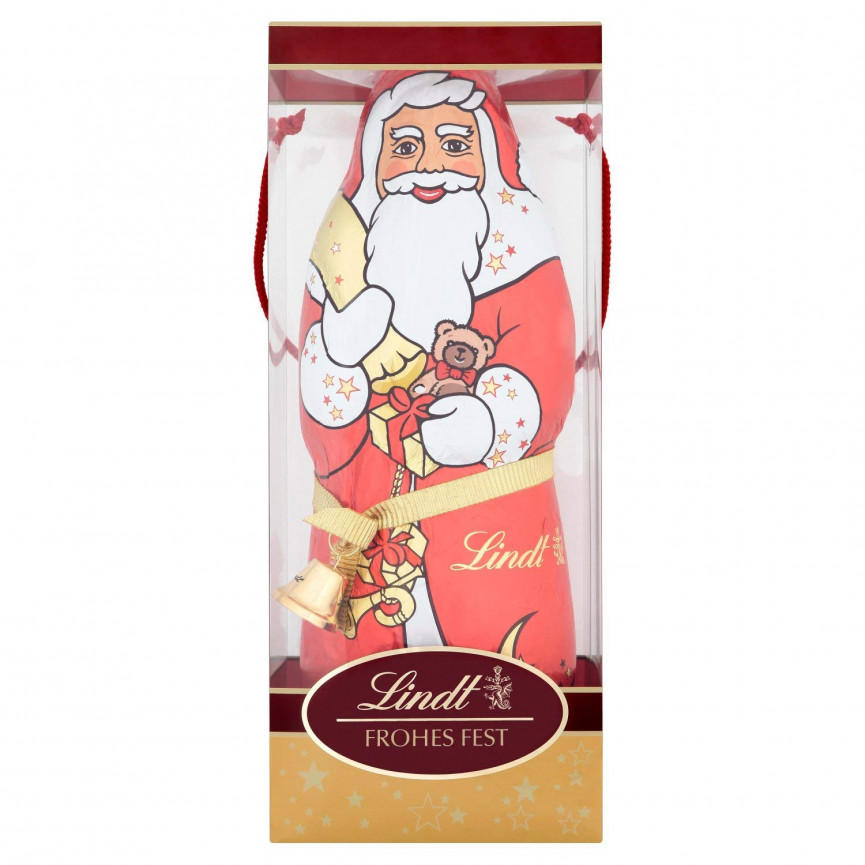 THIS THING IS COCKING MASSIVE MATE AND ALSO EXTREMELY DELICIOUS SO DON'T KID YOURSELF YOU'RE NOT EATING IT IN ONE GO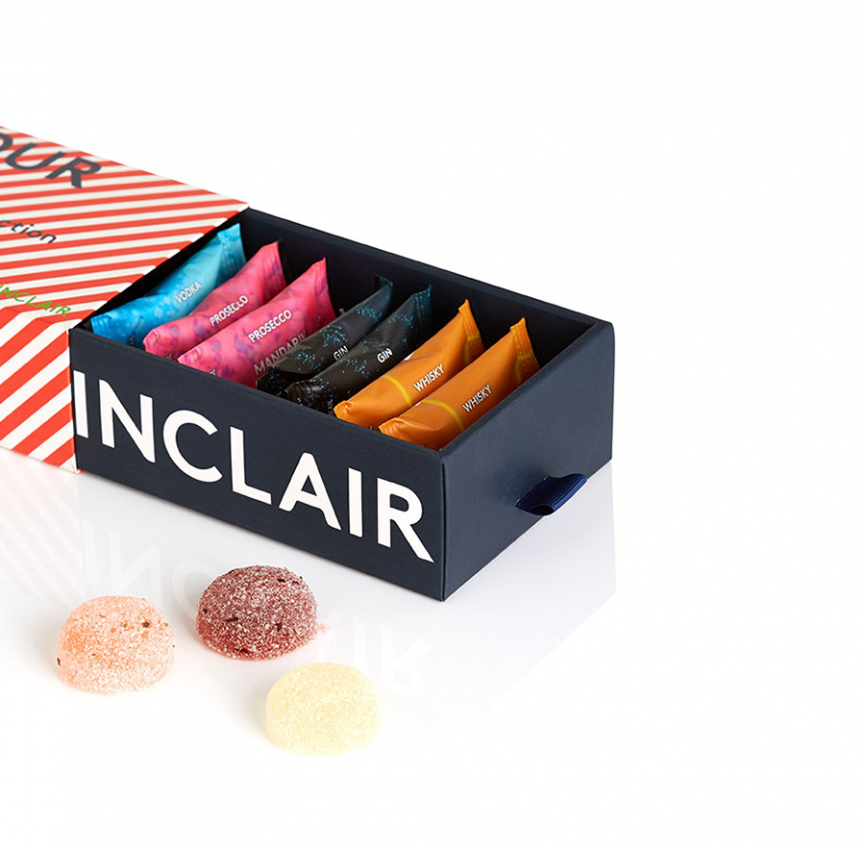 A lot of alcohol goes into your mouth on Christmas Day - even some of the food has alcohol in it (and GOOD, this is GOOD), like Christmas pudding, for example - covered in brandy mate. So it stands to reason that if you are choosing to eat something on December 25th, then if there is an alcoholic variety, get that one. As such, if you were intending to eat any sweeties this year (which you probably are), then get alcoholic ones, you maniac! Like these alcoholic gummies, which range from mocha espresso martini to berry daiquiri with mixed pepper sugar. They're also 7% a pop, so off you go, Mr Rat Arse!
Casio G-Shock X Transformers Optimus Prime (£300)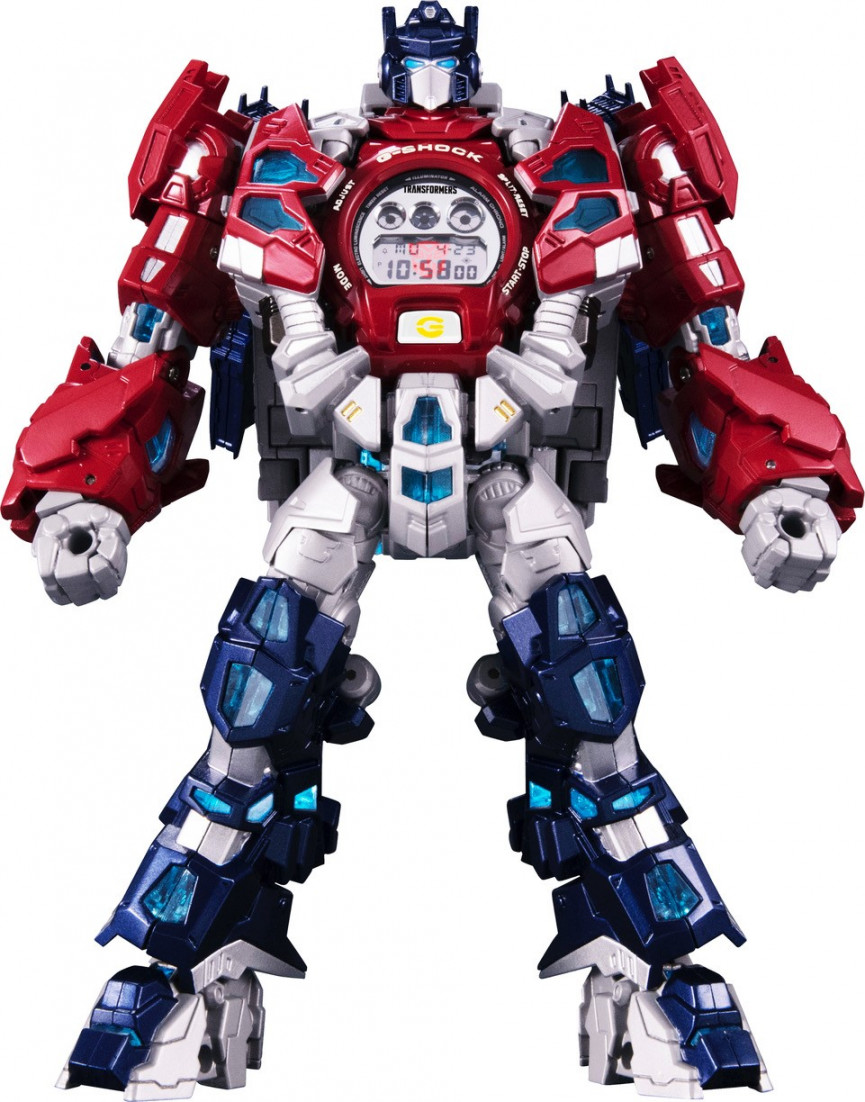 This is, erm, monstrous and ridiculous and nonsense, but somehow, we want it. Imagine anyone not wanting it. You don't even have to wear the watch - just stick it there in Optimus Prime's chest and look at it. It even transforms into a different watch stand! What is the point in all of this? Not sure, but as we just said and feel the need to strongly reiterate: WE WANT IT.
(Available December 15)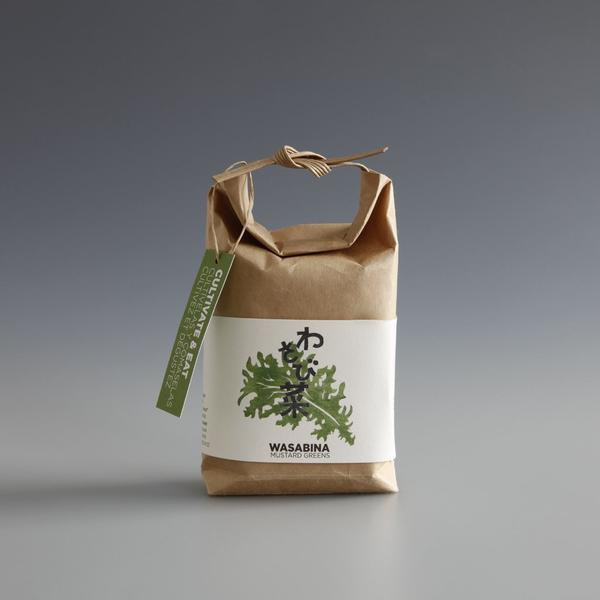 You know that mate who always has an excuse when you ask them why they don't grow Wasabina Mustard Greens at home? "I would, but I don't have a bloody Wasabina grow bag," they always say. Yeah, well, get a fat load of this, mate.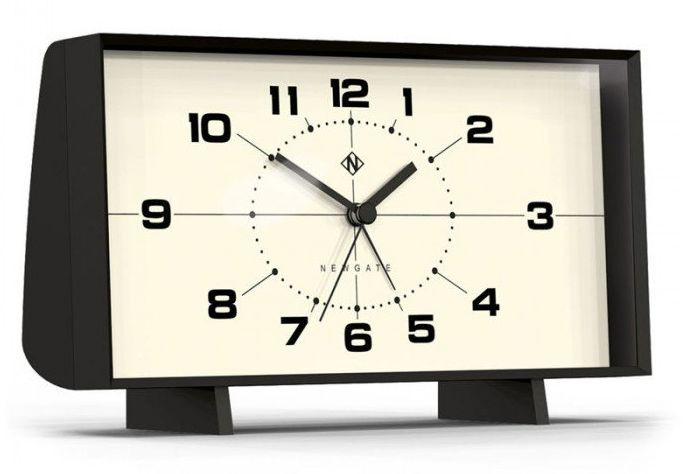 BIG CLOCK, BIG CLOCK, GET A LOAD OF MY BIG CLOCK.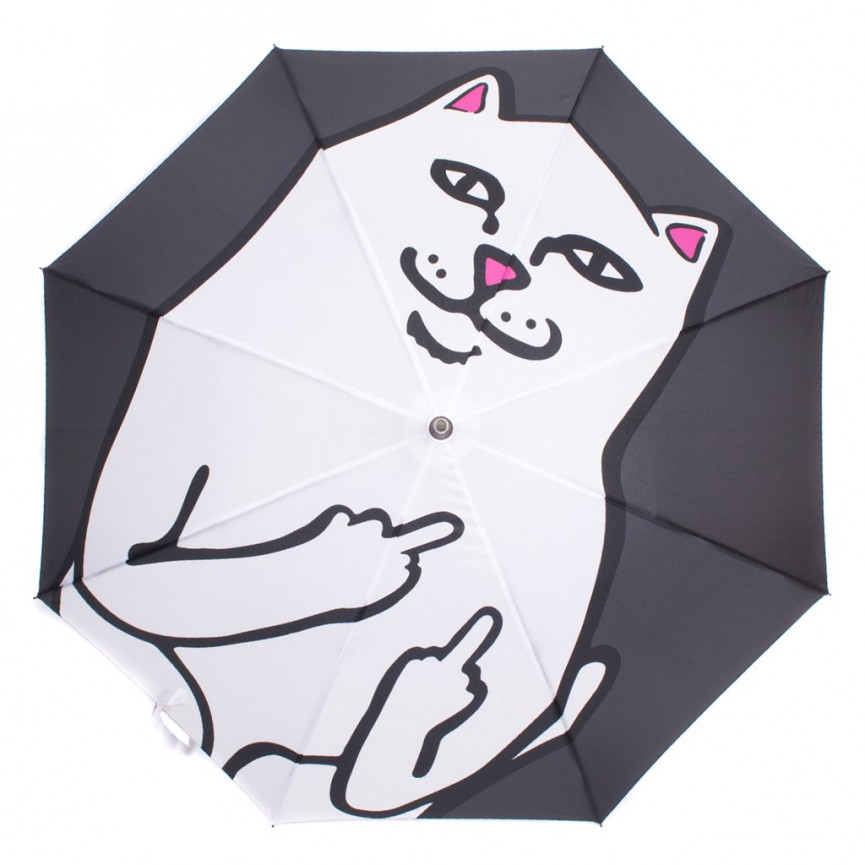 Most umbrellas are exhaustively boring - oh great, another black umbrella, the end, whoop-dee-doo. But not this one! This one has a swearing cat on it, and if you, for some unfathomable reason, think that a swearing cat is boring, then we are entirely jealous of your ludicrously exciting life. If you see swearing cats regularly, then sheesh, we can only imagine the wonders that you must encounter on a daily basis. Please may we join you on your next adventure, we promise to leave our boring swearing cat umbrella at home.
Leather Bound Glass Hip Flask by WILLIAM & SON (£75)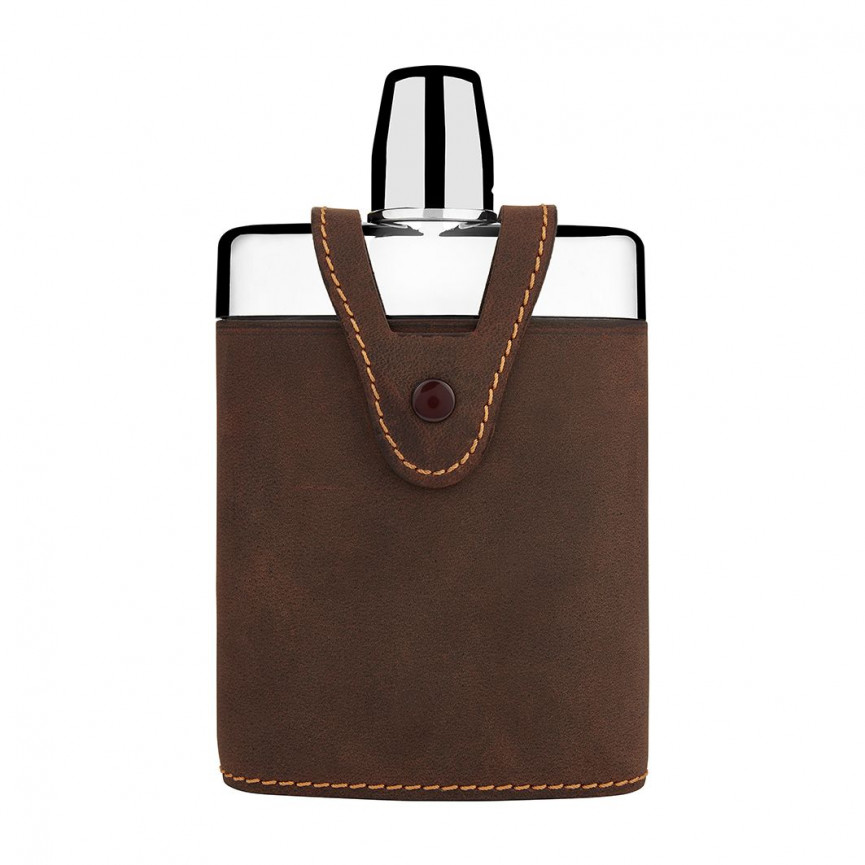 Were not condoning this but if you can sneak this into bars you get free alcoholic drinks for a bit. Also, massive street credits if you drink from it as obviously and brazenly as possible. Double those street credits if you get dragged out by the bouncers screaming something fun like "DOWN WITH PROHIBITION!"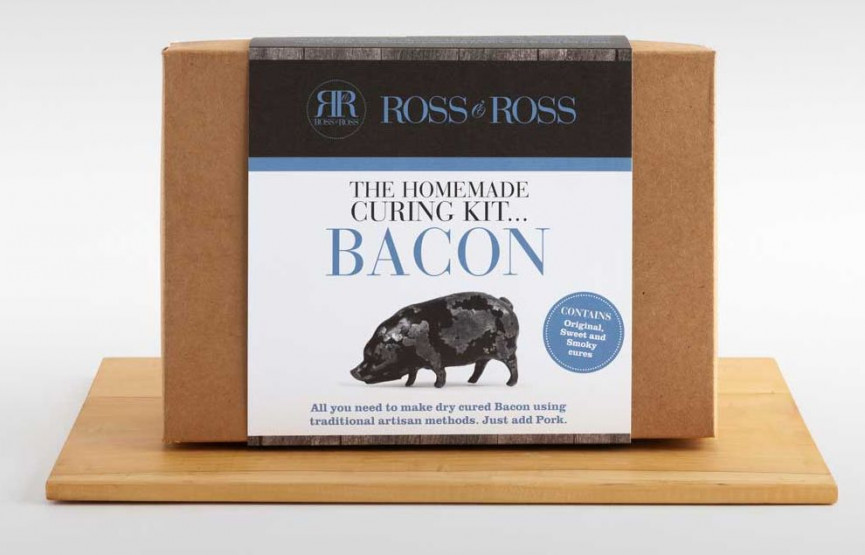 You could buy cured bacon like a luddite, or you could buy uncured bacon and then cure it yourself, like an intellectual. We think we know which one you want to do, Einstein.