ShortList is now ad free and supported by you, the users. When you buy through the links on our site we may earn a commission.
Learn more
Best gin 2020: 16 great gin brands tried, tested and ranked
Updated: The best gin, ranked and taste tested
Choosing the best gin is not an easy thing. Everyone's taste buds are different and thanks to the sheer amount of gin brands available right now (we seriously aren't complaining here), the choice can be overwhelming.
That's because gin has, quite deservedly, seen an explosion - there's been many varieties and gin brands over recent years, which means there are plenty to choose from.

Between 2010 and 2017, the amount of distilleries making gin have trebled and the reason is a simple one: in 2009, gin production rules were loosened and this allowed craft gin makers in to create creative versions of the juniper juice in smaller batches.

UPDATE: In the midst of the Corvid-19 lockdown, one gin company is doing their bit to keep the bartenders of the US employed. Gray Whale Gin (which ironically comes in a blue bottle) is recruiting creative mixologists to work at their new virtual bar, tasked with creating cocktails using their gin, in exchange for a wage and feature on their Instagram page. It's a pretty novel little concept.
Whilst we're at it, did you know that Defiance 57% Navy Strength Gin has just been crowned the World's Best GIn? Yup, the small batch distillery based in Manchester stole the show at this year's San Francisco World Spirits Competition. Smooth, rich and, erm, potent, this gin is well worth a sip if ever we recommended one.
Research from Mintel suggests that almost three in ten (28%) adults aged 24-31, described as 'Younger Millennials', drink at home because they say it takes too much effort to go out. This means that, for many, the drink options you can pick up at your local supermarket are having a boom in popularity.
And that's where we circle back to the initial problem: when it comes to picking the best gin, there are bloody loads. Too many, if anything, so we've done you a favour and sieved through the rest and brought you only the best gins, all test tasted by the Shortlist team.
Make sure that you vote for your favourite tipple and if your gin of choice isn't in the list, let us know below and we'll try and get it in to sample so we can see how it compares to our list.

Fancy a gin alternative? Look to our best vodka or best whiskey lists for inspiration. And if you want an alternative to alcohol all together, then our best non-alcoholic sprits guide is what you need. Otherwise we've got more gins to choose from over on our best supermarket gin list.
Latest
Food And Drink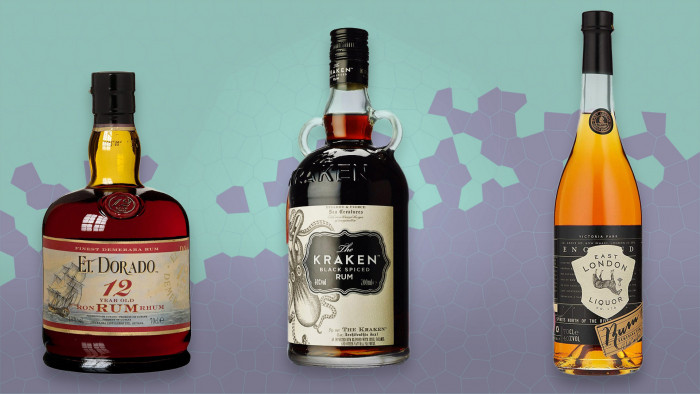 The best rum 2020: 13 rum brands tested
Related Reviews and Shortlists