Don't spend hours flicking through Netflix. And don't you dare go clicking on Friends S1E01 again. Fifteen times is enough.
Netflix offers dozens of essential shows. And, yes, while we've done our fair share of loitering around on its homepage, you are missing out if you don't try out some of its new and exciting goodies.

Below you'll find some of the Netflix TV shows you should all check out, even if it's just for a one-episode taster. They cover an awful lot of thematic ground, from prestige drama to riotous comedies to niche sci-fi oddities.
Related: Best soundbars and speakers to upgrade your TV's sound
We hope you're sitting comfortably. Already have a favourite? Vote below!

Lucifer was originally a Fox production. The show was cancelled. But its horde of "lucifan" followers were so passionate, Netflix was persuaded to give it an all-new afterlife. Well, to take on the fourth season.

Lucifer Morningstar is a free agent who consults with the LAPD. He also happens to be the devil. The series is propelled by a so-slick-it's-greasy lead performance by Tom Ellis. And for those who like a little weight behind their TV concepts, the character comes from Neil Gaiman's acclaimed The Sandman comics.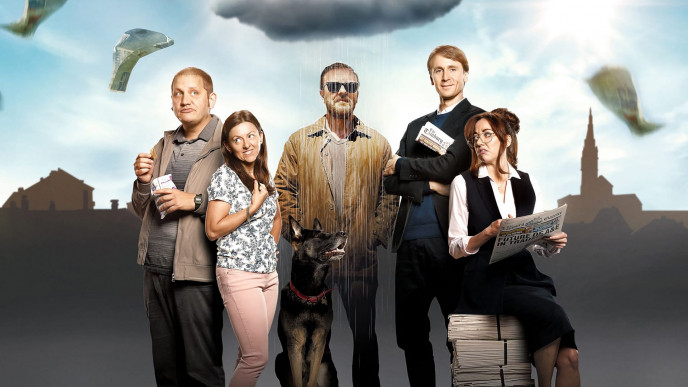 This latest effort from Ricky Gervais is the perfect vehicle for the British comic's particular brand of shtick. After his wife dies tragically, a near-suicidal Tony (Gervais) resolves to live without restraint, saying and doing whatever he wants - no matter how painful or offensive that might be to the people around him. You either love or hate Gervais, but a lot of people seem to think After Life is the best thing he's done since The Office.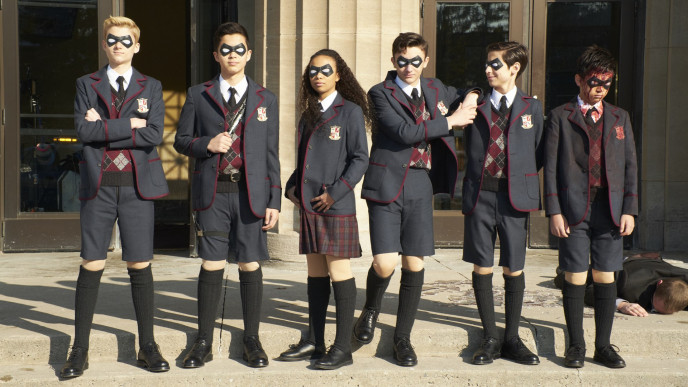 Based on the comic book series by Gabriel Bá and Gerard Way (who once fronted emo band My Chemical Romance, fact fans), The Umbrella Academy is a delightfully off-kilter take on the superhero genre. At its heart is a dysfunctional family of super-powered misfits, who must put their differences aside and come together to avert the impending apocalypse. Any series that features '90s R&B star Mary J. Blige as a dog mask-wearing assassin has to be worth a look.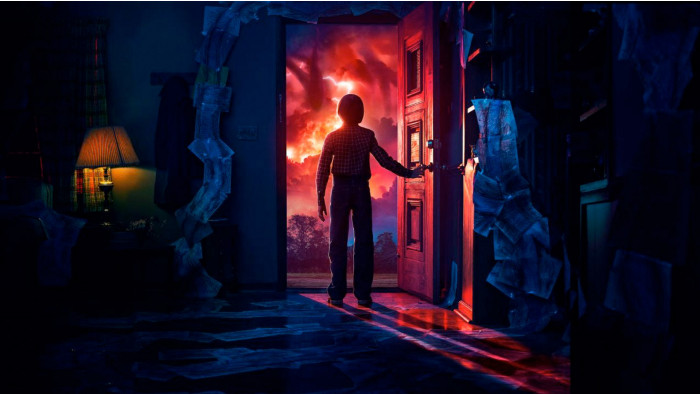 Every now and then a piece of pop culture explodes so brightly, you feel you're missing out if you end up just one episode behind the rest of the people at your office. Stranger Things was one of these cultural grenades back in 2016.
It's a supernatural mystery that follows a gang of kids teleported (not literally) right from an 80s adventure movie. Stranger Things is drenched in Steven Spielberg charm. It's also funny, scary and deliciously moreish. Two seasons are sitting there waiting on Netflix, and the third is out in July 2019.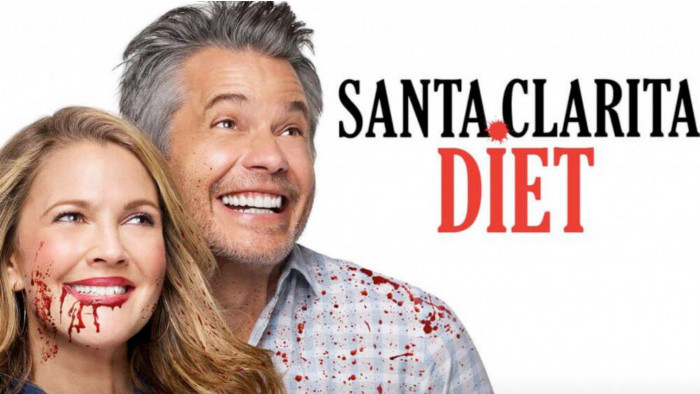 This TV show, which was sadly cancelled after its third season, has a concept that sounds cooked up by some drunk friends in a bar. Joel and Sheila Hammond are a normal suburban couple, until Sheila becomes a zombie.
Santa Clarita Diet explores the bizarre and frequently hilarious unwinding of this high-concept premise. Drew Barrymore is brilliant in the lead, flesh-munching role. Why was it cancelled if it was so good? Like most shows that end up canned, Santa Clarita Diet just didn't attract quite enough eyeballs. But it deserves yours.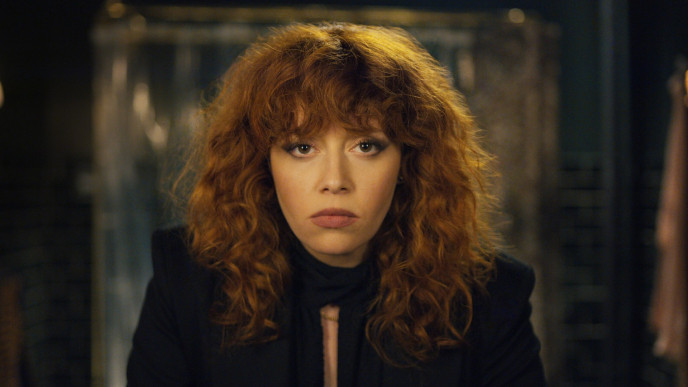 Russian Doll takes the classic Groundhog Day conceit and runs with it, not stopping for breath until it crashes into a hip New York party. Natasha Lyonne plays Nadia, a hard-living programmer who finds herself dying and repeating the same day again and again (and again). What could have been tired and formulaic fare turns out to be one of the freshest and funniest shows of recent times.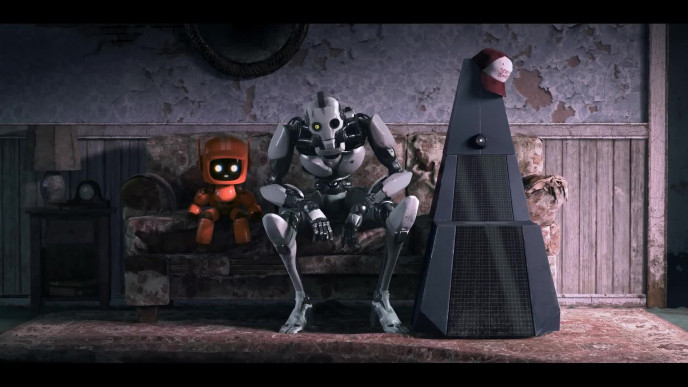 This new animated sci-fi anthology series certainly isn't for the young or easily offended. These 18 short stories are packed full of the kind of sex, violence and downright surreal subject matter that would make your parents tut. There's a lot of talent behind the series, including executive producers David Fincher and Tim Miller (he of Dead Pool fame). If nothing else, it shows Netflix tries to cater to all markets, no matter how niche.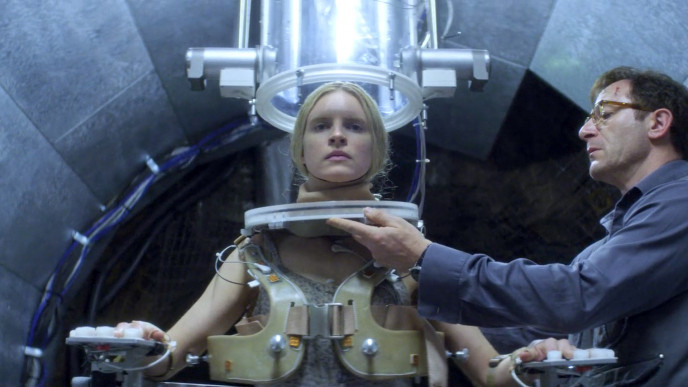 We've had a fair amount of craziness in our Netflix series round-up so far, but The OA takes the loony biscuit. The first season was an unexpected combination of abduction escapes, mysterious powers, fledgling cults, and thwarted romance - all with a curious supernatural undertone. Part II is set to be no less strange, as we find out where Britt Marling's quasi-angelic space cadet warped off to during the dizzying Part I finale.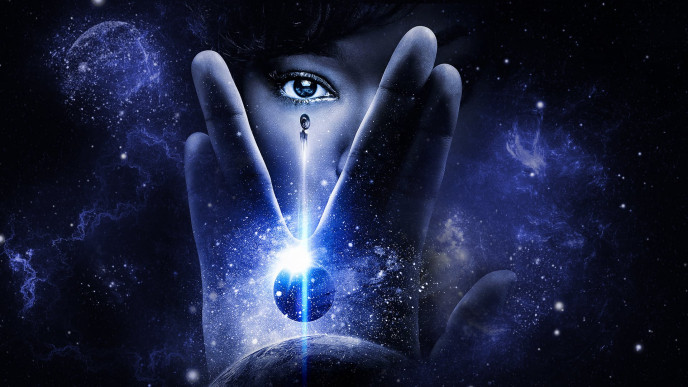 The current iteration of the sprawling Star Trek franchise appears to be ticking along nicely. Season 2 of Discovery has introduced a new captain (Kirk's predecessor Captain Pike), as well as a certain pointy-eared science officer, who has been given some retconned history by series protagonist Michael Burnham. All in all, Star Trek Discovery is a much slicker and more action-packed take on Gene Rodenberry's sci-fi universe than you might be used to.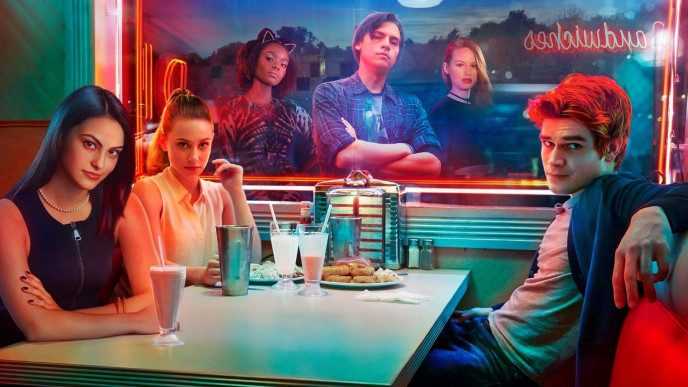 Season 3 of this oddball coming of age drama is now airing, offering yet more campy teenage kicks. For those who haven't encountered Riverdale before, it's a modern take on the classic Archie comics, but with a good deal more sass and a whole bunch of weird goings-on. This season appears to see the gang encountering a strange cult and indulging in some nerdy Dungeons & Dragons-like role playing.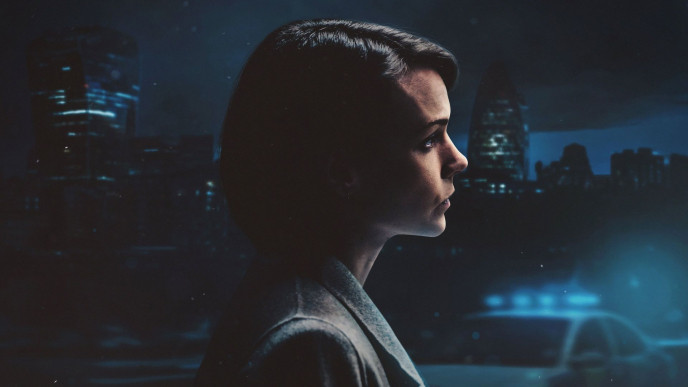 If Secret City hasn't sated your desire for shady political dealings in non-US locations, we'd direct your attention to Collateral. David Hare's four-part police drama hit the BBC around this time last year, but as a co-production with Netflix it's now available to stream on the latter service. There's a stellar cast in tow, headed by Carey Mulligan and backed by John Simm, Billie Piper and Saskia Reeves.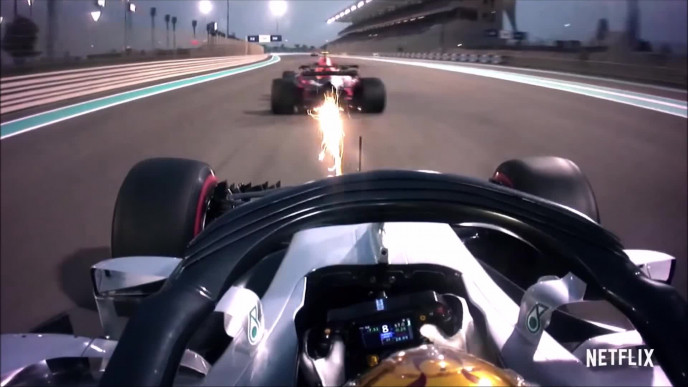 The globe-hopping circus that is Formula 1 can be a tough one to penetrate for the uninitiated. With its aloof superstars, secretive teams, lack of terrestrial TV coverage and esoteric terminology, it doesn't do itself any favours. This documentary series might be a step towards correcting that. It offers a glossy glimpse behind the scenes of elite motorsport racing. It's just a shame neither of the sport's two top teams (Mercedes and Ferrari) agreed to participate.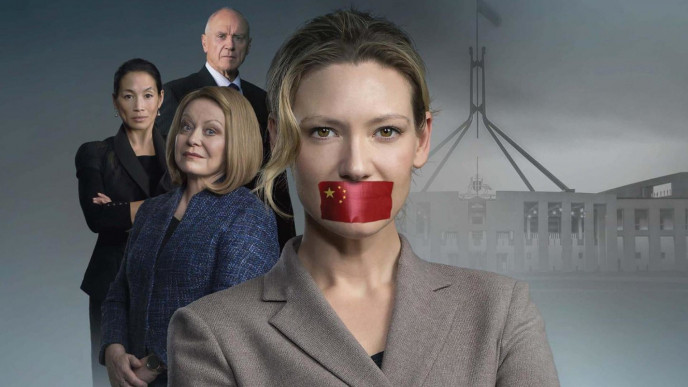 The six-part second season of this classy Australian political drama is now available to watch on Netflix. Secret City's first series was likened to House of Cards back when that was considered to be a good thing, what with its mixture of secrets, lies, murder and betrayal. Anna Torv (whom sci-fi fans might remember from Fringe) once again stars as a political correspondent trying to get to the bottom of a murky conspiracy.