Gone are the days when Brits could poke fun at Americans for their Bud Light-supping ways. Today, the US craft beer scene is so strong it has become hugely influential to British brewers, which are rushing to replicate the New England and West Coast-style IPAs, themselves a modern take on a historic British style.
Don't believe us? You can sample for yourself. Thanks to specialist online beer stores and even UK supermarkets jumping on the craft bandwagon, some of the most well-known* American beers can be sampled right here in Blighty.
From massive barrel-aged imperial stouts, to easy-drinking pilsner's we've got you covered. Here's our top ten:
*Craft beer purists out there may point out a lot of these breweries have sold to larger corporations. However, in doing so, it has allowed their beer to be shared far and wide.
Upvote your favourite US beer and don't miss our shortlist of the best craft beers

Best American beer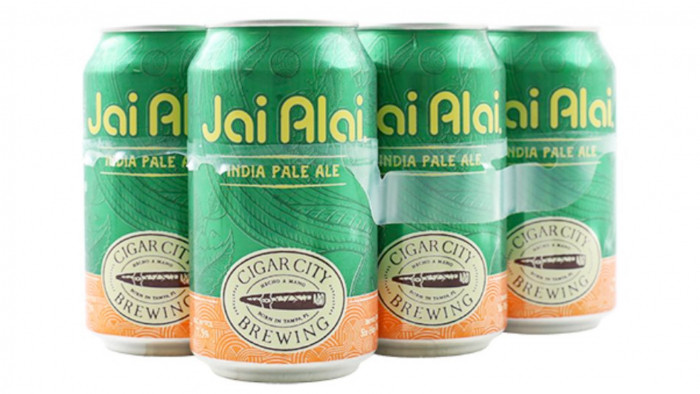 Brewery: Cigar City
Style: India Pale Ale
Location: Tampa, Florida
Florida's gift to the world of IPAs is infused with six different hop strains and packed with tropical fruit flavour. Tangerine in colour and, more subtly, in flavour, the hop profile is perfectly balanced with a distinct maltiness that sets Jai Alai apart from the pack. Sometimes it's possible to get the White Oak-aged variant in the UK, so keep your eyes peeled.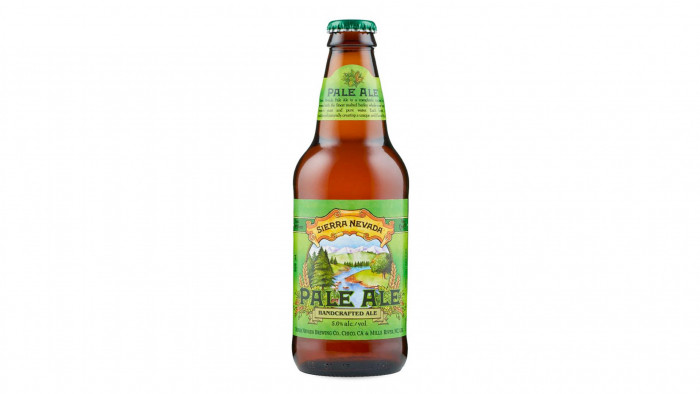 Brewery: Sierra Nevada
Location: San Francisco, California
Style: Pale Ale
Food and Wine ranks Sierra Nevada's iconic Pale Ale as the most important American craft beer ever, and we're inclined to agree. First brewed in 1980, it sparked a hoppy beer revolution and could be supped in UK bars long before 'craft beer' became trendy.
Consistency is its hallmark. Less floral than your average IPA, it delivers solid bitterness from the Cascade hop strain, which is complemented by a malty backbone with a hint of caramel. Built off the back of its 5.6% Pale Ale, Sierra Nevada remains one of the few US breweries with global distribution that remains independently owned, so cheers to that too!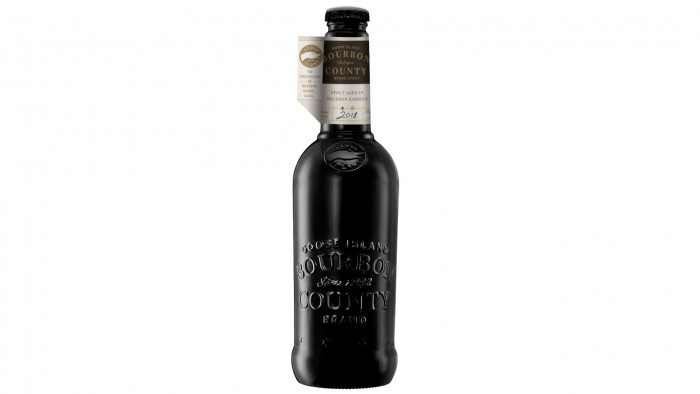 Brewery: Goose Island
Location: Chicago, Illinois
Style: Barrel aged imperial stout
Christmas is for stouts. Big, heavy, viscous stouts that coat your entire mouth and keep out the cold. Goose Island Bourbon County imperial stout lands annually in the US on Black Friday, with small quantities trickling into the UK.
The ~15% ABV stout is aged in a mix Wild Turkey, Buffalo Trace and Heaven Hill barrels, lending flavour from some of the world's best bourbons. Rich in coffee, fudge and caramel flavour, you'll want to serve it a little below room temp for the best experience. It arrives in a 568ml bottle (the aroma when you crack it open is insanely intense), so it's definitely one for sharing. Follow Beer Hawk on Twitter for news of the 2019 release.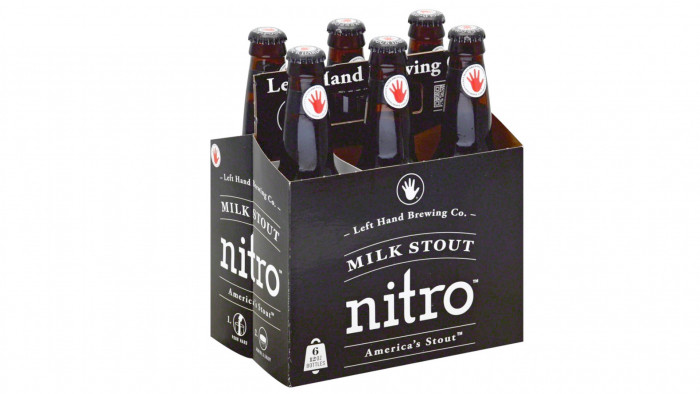 Brewery: Left Hand Brewing Company
Location: Longmont, Colorado
Style: Milk stout

Step 1: Get a glass.
Step 2: crack open Milk Stout.
Step 3: Hold Milk Stout vessel upside down and empty contents
Step 4: Watch the magic unfold.
This deliciously creamy milk stout is infused with lactose to aid the mouth feel, while the maltiness joins a delicious coffee and chocolate flavour. It's kind of like drinking a chilled alcoholic mocha.
Unlike the imperials on our list, this is a 6% beer, so you can happily sink a few of them. Pour vigorously and leave to settle for the best experience.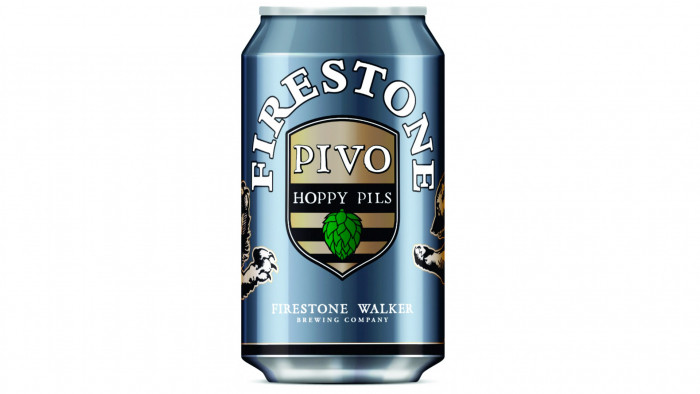 Brewery: Firestone Walker
Location: Paso Robels, California
Style: Pilsner
Firestone Walker was co-founded by a Brit, hence the name for its signature Union Jack IPA. In fact, part of its success story was the English-style DBA, which is as close as you're likely to get to a creamy cask-style pint across the Atlantic. Anyway, the Pivo Pils is a highly crushable light and floral German-style Pilsner with a refreshing twist of hops and lemongrass at the end. It's clean, crisp, dry and perfect for summer BBQs and casual drinking sessions alike.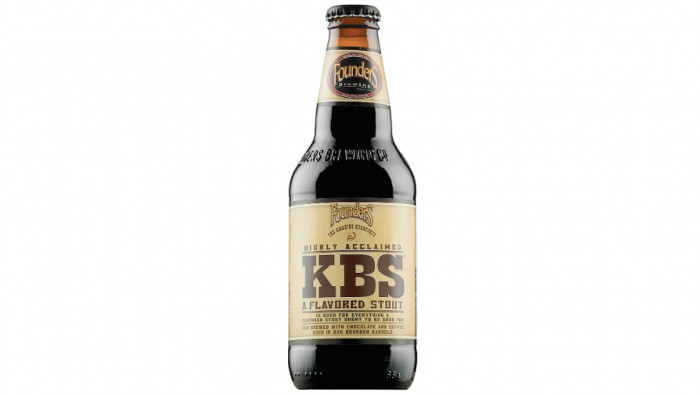 Brewery: Founders
Location: Grand Rapids, Michigan
Style: Barrel aged Imperial stout
Brewing bible Beer Advocate ranks Founders Kentucky Breakfast Stout as a top ten American Imperial Stout. It's aged in bourbon barrels (in a cave, no less) for an entire year, imparting oak bourbon undertones to complement the strong coffee (hence breakfast stout) and chocolate flavours on offer.
This 12% ABV beer has a silky, smooth texture and is a little different every year. If you're lucky enough to get the Canadian Breakfast Stout (CBS) variant, the bourbon barrels used in its ageing were most recently employed to age maple syrup.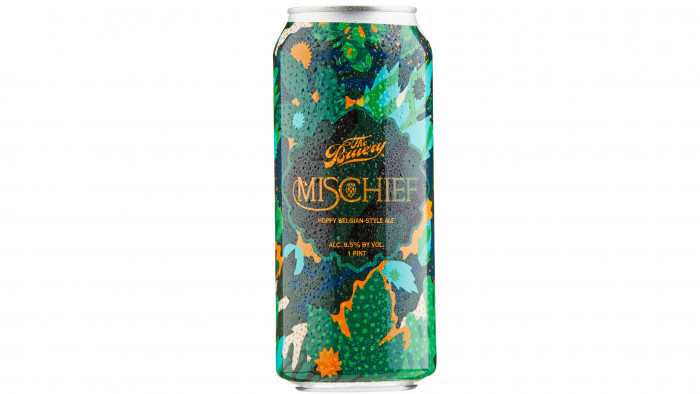 Brewery: The Bruery
Location: Placentia, California
Style: Belgian Golden Ale
Belgium is much closer to the UK than California but, credit where it's due, The Bruery makes a mean Belgian Golden Ale. The American twist comes through the aggressive dry hopping used to lend aroma to this fruity beer, where the yeast profile truly shines through. Mischief, which comes in at 8.5% with a super dry finish, won a gold medal in its category at the Great American Beer Festival in 2016. Brewery: Mother Earth Brewing Co.
Location: St. Vista, California
Style: Vanilla Cream Ale
Imagine a vanilla ice cream beer float, and you're not too far away. Cali Creamin' has a clean malt profile with low bitterness, while doses of dextrin and flaked oats build a creamy body that pours with a thick white head. The real pièce de résistance of this 5.0% golden god of a beer is the use of Madagascar vanilla beans. *Chef's kiss* Amazing.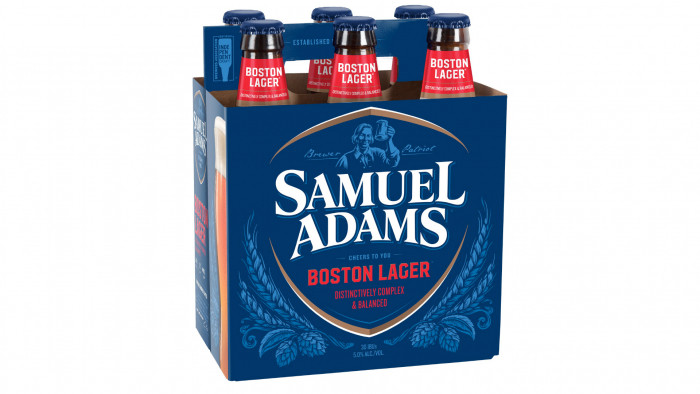 Brewery: Boston Beer Company
Location: Boston, Massachusetts
Style: Amber lager
Samuel Adams is another of the old guard of US craft brewers big enough to avoid the clutches of the corporations. Boston Lager is your perfect session beer, a deep amber lager with plenty of malty, caramel flavour and a mild hoppiness for balance. It's currently brewed under license in the UK, which makes it easier to get, but not quite as authentic.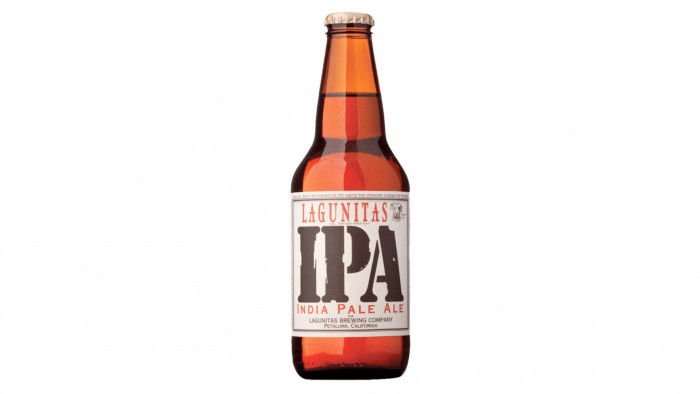 Brewery: Lagunitas Brewing Co.
Style: India Pale Ale
Location: Petaluma, California
If you're looking to thank a brewery for an array of decent craft beer options landing in most pubs, Lagunitas would be high on the list. First brewed in 1995, this well-balanced IPA helped spread create a movement for aggressively hopped beers, and today you can even get it in Wetherspoons locations around the UK. Like Brewdog's Punk IPA, it's insanely drinkable and a great gateway beer for blossoming hop heads.