ShortList is supported by you, our amazing readers. When you click through the links on our site and make a purchase we may earn a commission.
Learn more
6 must-read novels, according to singer Tom Odell
Exclusive: The Jubillee Road singer grabbed a coffee with Shortlist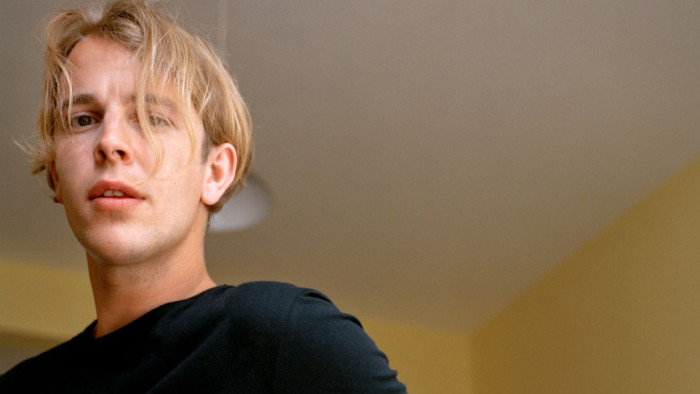 Brit Award-winner Tom Odell has come a long way since his 2013 breakout track 'Another Love'. With his crooning tone and piano-led melodies, it's no wonder his distinctive sound has won him comparisons to some of music history's biggest hitters (hey, Jeff Buckley), alongside nearly 5 million monthly Spotify listeners.

18 months of rigorous touring off the back of his third studio album, Jubilee Road, have led the singer back to London (via Vienna) - the very place that inspired the album's tinkering tracks.
With its isolating headphone culture and conversation-less commutes, it's also a place that could benefit from Odell's recent ambassadorship with Viennese coffee roaster Julius Meinl, whose Meet With A Poem campaign has steadily gained momentum ahead of World Coffee Day on October 1.
"I think that in a time when we rely so much on our phones and life online, it's nice to very gently encourage people to have a few moments away from the blue screen and have some more of those visceral moments," says Odell.
"We're brought closer and closer together by Mr Zuckerberg in a sense, when we're also being driven further apart at the same time. It's the great paradox of social media. There's nothing that exists to really replace a conversation."
The campaign - which encourages people to set aside their phones and instead put pen to paper - aims to fuel creativity and communication, with aspiring poets earning a free coffee at participating coffee shops. It's the perfect pairing for Odell, a self-confessed literary fan, who spends much of his time either penning lyrics or buried nose-deep in a novel.
"It's interesting because, much like music I guess, we all have different tastes," he notes. "I think the great writers always manage to say the thing you've been thinking about your whole life but never managed to put into words.
"I've always loved words. I don't need anything else in the world if I have a good book. I'm a big fan of Hemingway and I love John Steinbeck. I'm actually reading East of Eden at the moment - I'm really enjoying it."
Given his love of literature, we thought it the perfect moment to get a ShortList out of him on that very subject. You can picture it now: one desert island, one trunk, six books contained within its salty walls. He put up a fight mind, attempting the "I'd hope it was full of books I'd never read before; it would be more intense," route.
No Tom, you can't weasel your way out of answering that easily.
So, without further ado, here's Tom Odell's ultimate literary ShortList (complete with missing pilots and tales of long lost romance).
Tom Odell's top literary picks
Related Reviews and Shortlists