ShortList is supported by you, our amazing readers. When you click through the links on our site and make a purchase we may earn a commission.
Learn more
Best gifts for photographers 2020: Useful photography gift ideas
These best gifts for photographers are ideal for camera enthusiasts.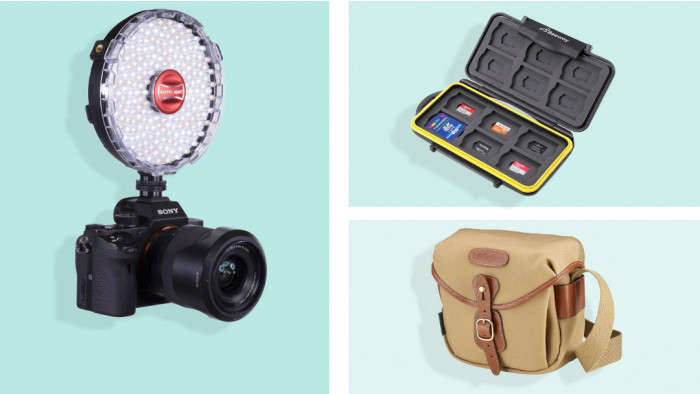 Our best gifts for photographers guide is packed with goodies for anyone looking to upgrade their camera kit bag on the cheap.
Not everything photography based has to be expensive. Yes, the main camera (and array of lenses) may well be out of your gifting price but there are plenty of other photography gifts out there that won't break the bank.
UPDATE:We've been busy playing with the Nixplay Smart Photo Frame and like it so much that we have added it to our best gifts for photographers list.
Whether it's a handsome shoulder bag or a secondary camera, or even just a memory card, you can grab a tasty bit of kit for an equally palatable price right now.
Want to spoil the photographer in your life? Check out the deals below.
Next up, read our best action camera test.
Best gifts for photographers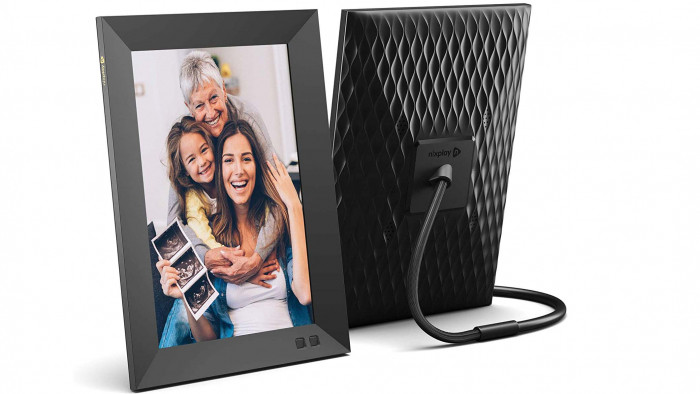 If you are going to get a digital photo frame, then you may well get one of the smartest around. Nix has the boast of being the 'best-selling digital photo frame' in the US and now its wares are much more widely available in the UK. We've been trying the Nixplay Smart Photo Frame (10.1-inch) for a little while now and it's a joy. Setup was simple - we're talking minutes - and through the dedicated app, you can upload any photos that are on your phone, or hook the service up with you Google Photos. There's something rewarding about seeing your digital images in a photo frame, instead of merely swiping through past memories on your phone.
The frame looks good, too. Other than the two sensors on the front (one for the accompanying remote control and the other a sensor that turns the frame off if there's nobody in the room) and the power lead, it looks like a premium photo frame. Head to the app and there's an abundance of features, including the ability to tweak the transitions between the photos and numerous display settings. Although we tried out the 10-1-inch version, sizes range from 9-15 inches - and it can be wall mounted, too.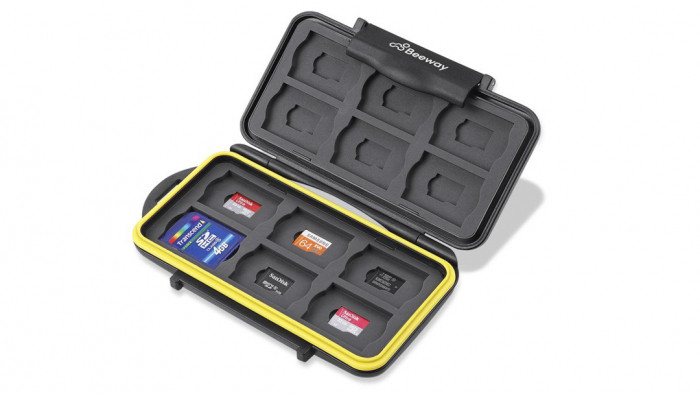 SD memory cards aren't quite as tough as CompactFlash and XQD types, so it's well worth protecting them inside a rugged case of some sort.
This bargain option from Beeway holds 24 cards across SD and microSD formats in individual rubber compartments, and its striking yellow case is not only tough but resistant to water, dust and other nasties.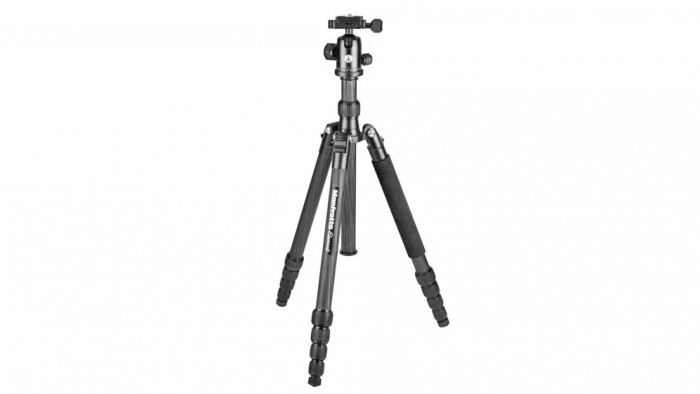 Carbon fibre tripods are prized for their low weight and vibration-absorbing properties, and are more desirable than aluminium types. They do, however, tend to come with less than desirable prices. Manfrotto has the answer: a travel tripod with carbon fibre legs and a ballhead thrown in, at a price on a par with many aluminium tripods.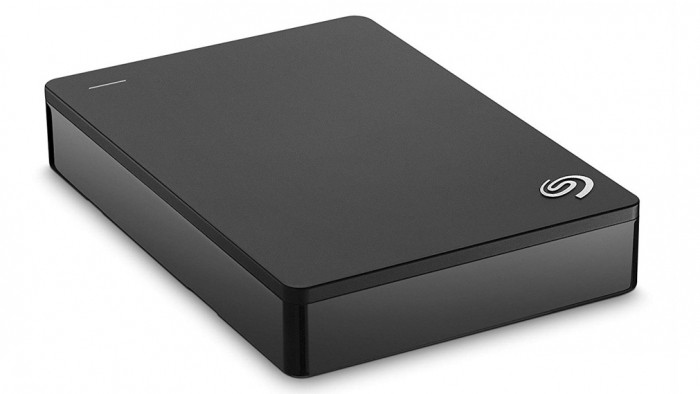 Nothing on a hard drive is guaranteed to be safe, and even if you have all your images stashed in one place, the sensible idea is to have a backup elsewhere. This option from hard drive boffins Seagate arrives with a generous 5TB capacity and comes with two months of Adobe Photography Plan thrown in as an added sweetener.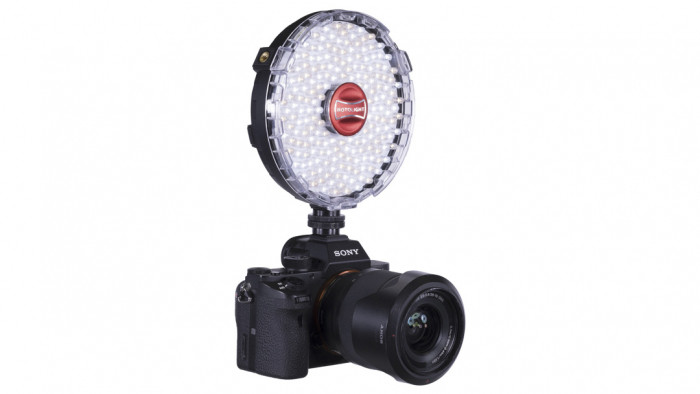 This second-generation LED panel does things regular flashguns can only dream of, such as offering a staggering 85,000 flashes per charge of the batteries and zero recycling times.
Handy knobs on the back allow you to regulate the output between make it warmer, cooler, dimmer or brighter, and as it's primarily designed to be kept lit continuously, it's also a no-brainer for any kind of video work.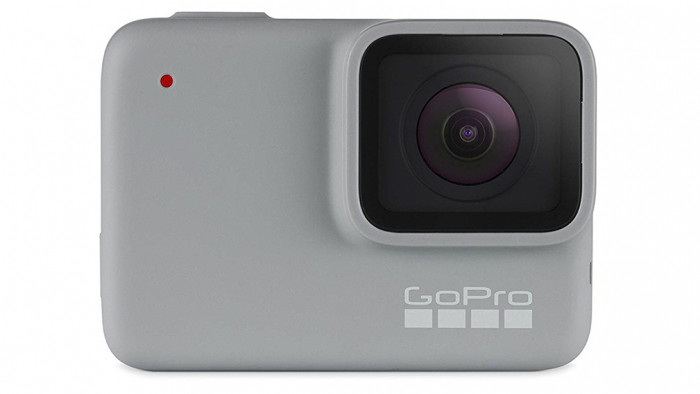 Cameras and water aren't exactly a good match, but the teeny GoPro HERO7 White will let photographers carry on shooting wherever they find themselves. The body can go 10m underwater without any special housings, and you can capture Full HD videos, burst of images and even time-lapses. A large touchscreen that dominates the back provides phone-like operation. There are stacks of budget memory cards with high capacities, but more often than not they hide pitiful transfer speeds, which slow you down when shooting and transferring your images.
This 64GB option from Lexar, however, is dirt cheap and packs highly respectable specs, including UHS-II technology (U3) support – the best there is right now – and V60 video support that makes it speedy enough for 4K video recording.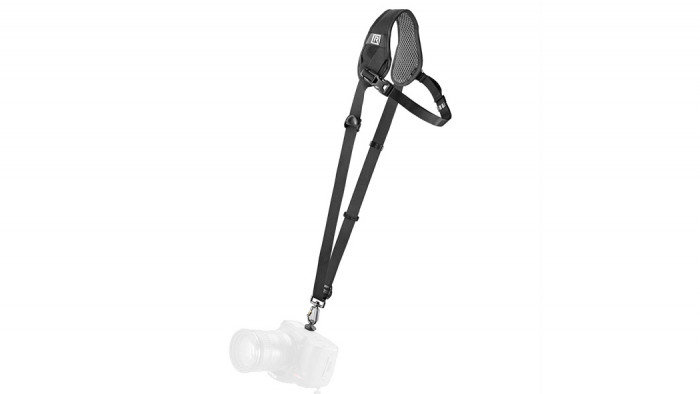 Straps that come with cameras might be practical but they all put strain on the user's neck. This neat, sling-type alternative makes light work of carrying around larger and heavier cameras, securing itself to the camera's base plate and placing the weight on a shoulder instead. It lets the camera sit out of the way when not needed.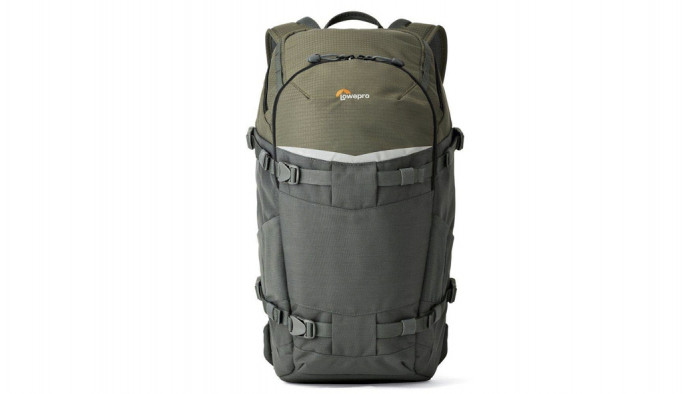 We love this stylish, outdoor-geared backpack from Lowepro. And now its price has dropped into double figures we love it that little bit more. It provides a home for a DSLR or mirrorless body along with a trio of lenses, while still leaving enough room for a 10in tablet, a water bottle and snacks. Its vented back panel will also help to keep your back dry as you play at being Ansel Adams.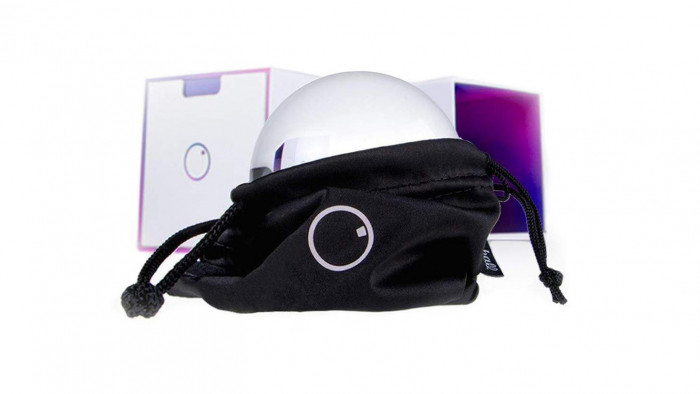 You know those quirky Instagram photos that show someone holding up a transparent ball to a beautiful scene that then gets either flipped or magnified? They're not in possession of some magical crystal ball, but a Lensball, which are fairly affordable and would make a fun and special gift.

Granted this might be more for Instagram and mobile photographers than those who are actively working in the profession and probably wish they could mess around with a crystal ball all day. But it's still a fun gift and great for those who love to travel too – imagine an already beautiful sunset through that thing? DSLRs and mirrorless cameras aren't always practical but compact cameras can disappoint on the image quality front. The TZ200, however, is a different beast. With a huge 1-inch sensor, a 15x zoom, 4K video and even a viewfinder, it's capable enough to stand in for a bigger camera while still being small enough to squeeze into a coat pocket.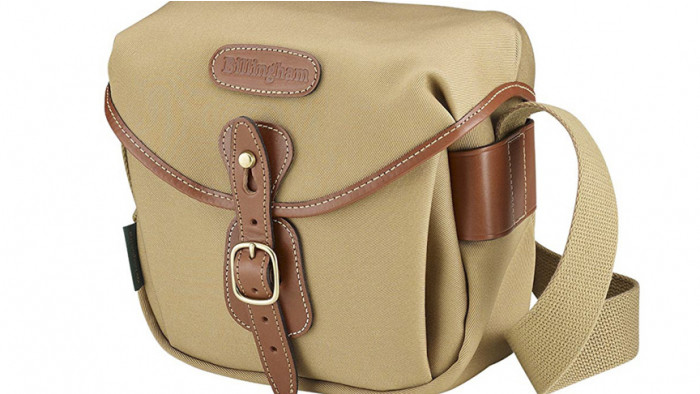 Billingham makes some of the smartest and most quintessentially British bags around for the discerning photographer, and this is one of its most affordable offerings.
Crafted from waterproof materials, with brass and leather details to give it a touch of extra luxury, it will happily hold a small or medium-sized DSLR or a mirrorless camera with a lens attached.
Related Reviews and Shortlists