ShortList is now ad free and supported by you, the users. When you buy through the links on our site we may earn a commission.
Learn more
The best rum 2020: 13 rum brands put to the ultimate drinking test
The best rum in the world right now - from spiced to white and everything in between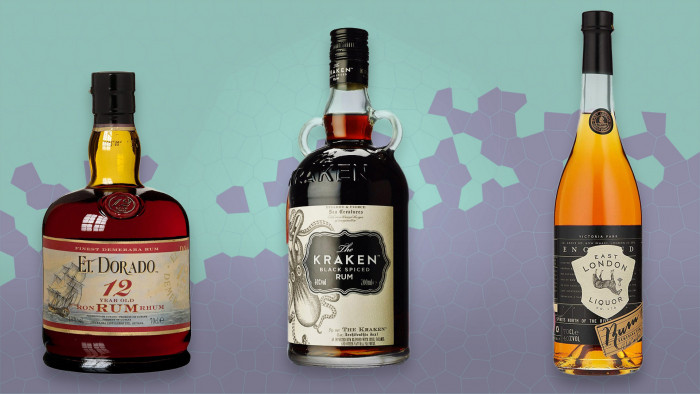 The word on the street is that rum is the next big trend in the world of spirits. It's easy to see why. The best rum comes in many different shapes, sizes, styles and importantly, flavours. There's something for everyone.

In its simplest form, rum is a clear liquid distilled from various forms of sugar, like demerara and molasses. However, this is often followed by barrel ageing in oak casks and, like some of the modern craft beers, some have fruit or spices added.
UPDATE: Our expert tasters have been at the rum again. We've added two more top bottles from our taste test adventures. First up we have Banks 7, a blend of no fewer than 23 carefully selected rums. It's a rum masala. Want something with as much of a visual as taste impact? Check out Ableforth's Rumbullion below. This high-end rum comes in a presentation-worthy bottle, complete with a wax seal.
This means you can get white, golden, dark, navy, spiced and fruit rum - and then combinations of those types. Traditionally rum comes from the Caribbean, but these days you can get it from all over the place including Scotland. Here's a selection every rum lover should try.
Upvote your personal favourite.
If you fancy a rum alternative, then head to our best non-alcoholic spirits guide.
Best gins to try | Best whiskeys from around the world | Best craft beers to drink today

Best rum 2020: 13 to choose from
Latest
Related Reviews and Shortlists