ShortList is supported by you, our amazing readers. When you click through the links on our site and make a purchase we may earn a commission.
Learn more
The best tequila in 2022: top tequila brands taste tested
Because all tequila is mezcal, but not all mezcal is tequila.
Tequila! A drink so widely celebrated there have been countless songs written on the subject, but unless you have the best tequila you may well be put off the drink for life.
As renowned as the spirit is as a shot that's finished off with salt and a slice of lime, the agave-based drink is fast becoming the long drink of choice for many. In light of this, we've put together a list of the very best tequila around.
UPDATE:Not that you need a reason to drink tequila but 24th July is World Tequila day, when the drink is celebrated in the best way possible. Our best tequila guide has 15 stunning tequilas for you to try on this day and beyond - some you will want to take with lime, others you can sip straight.
Loved and loathed in equal measure, a lesser known fact about tequila is that - much like Champagne - it can only be produced in five regions in Mexico: Guanajuato, Michoacán, Nayarit, Tamaulipas, and Jalisco.
And despite all tequila being classified as mezcal, not all mezcal can call itself tequila. Why? Because in order to call itself mezcal, the drink must come from the agave plant, however, tequila is distilled using only the blue Weber variety of agave. Now crack that out at your next cocktail party.
So whether you're after something to down or simply wish to savour straight as they do in Mexico, discover our budget-spanning tequila list below and if you want to know how to drink it, then head to our tequila drinking tips.
Additional tasting: Marc Chacksfield
The best tequila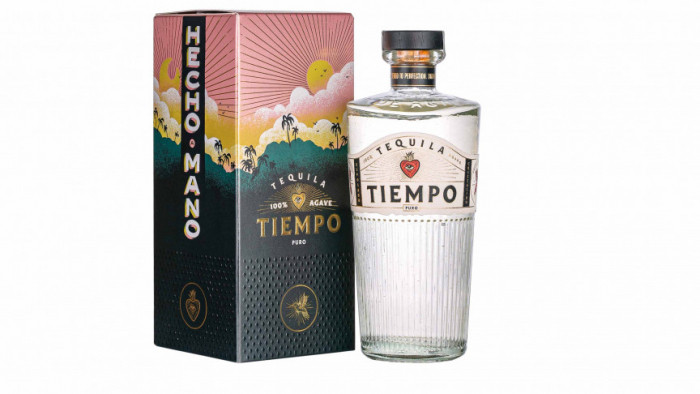 A beautiful, sippable tequila - a lot of hard work and effort has gone into making Tiempo Tequila and it shows. It may be one of the more premium spirits on our best tequila list but for good reason: it's got no additives and no chemicals (cheekily, the distiller is also happy there are no celebrities endorsing it, either. There's a rich agave taste her and we can't get enough of it.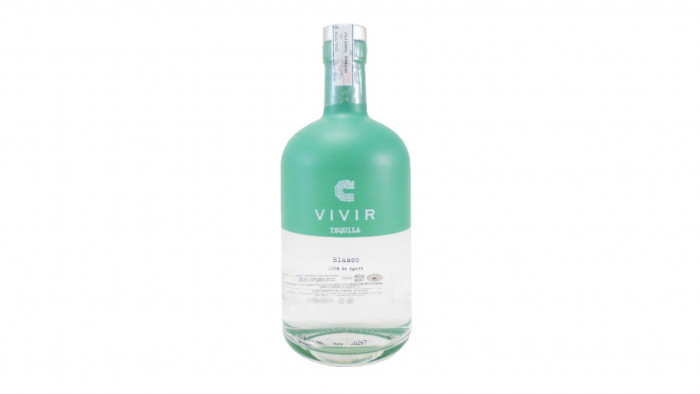 VIVIR describes its tequila as "where Mexican tradition meets modern Britain". Made with 100% Blue Weber agave from Jalisco, its UK-based founders Paul and Nav wanted to change how us Brits perceived tequila. The result? Vivir's premium tequila, a double-distilled 40% ABV spirit blended with local water from a volcanic spring in Mexico. This tequila has floral notes and designed to be sipped but if you prefer to mix, it is best served with citrus tonic waters or soda.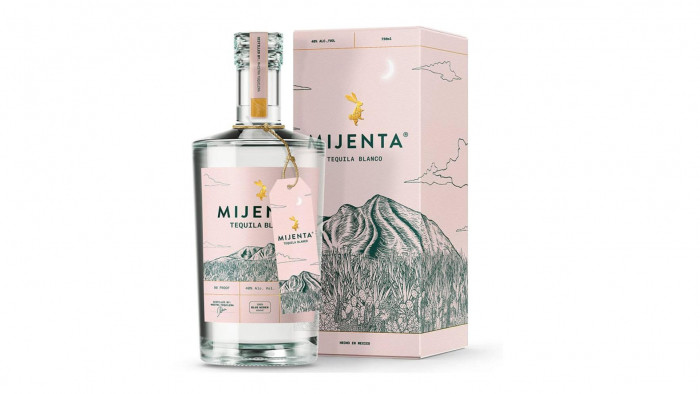 There is a stunning freshness to the Mijenta (pronounced Mee-hen-ta) Tequila Blanco - a relatively new blanco which blew us away in our taste tests. Maestra Tequilera Ana Maria Romero has created something special here, with olives and saltiness at the forefront. There's sustainability throughout this brand as well, with the glass made from locally sourced stock glass. Given many new tequilas have some sort of celebrity endorsement, this one is very much the real deal.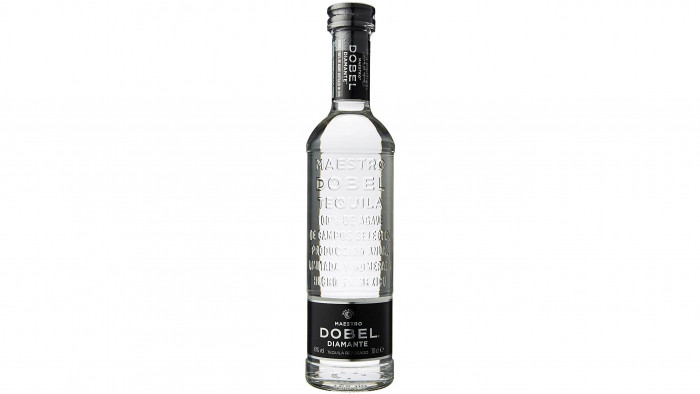 Its name may be something of a mouthful, but this is a cracking tequila that demands to be slowly sipped. The taste is pretty unique as it is a blend of Reposado, Añejo and Extra-Añejo (ie, differently aged) tequilas. While this should mean it has a bit of colour, it has then been filtered before bottling. The result is a tequila that packs earthy notes and a spice that lingers long on the tongue. Lovely stuff.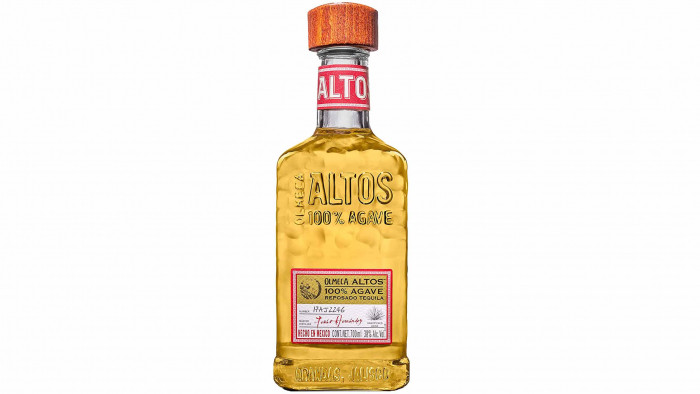 With its sweet, honeyed flavour, a dash of citricity and delightfully smoky undertones, Olmeca Altos Reposado Tequila is a well rounded addition to any drinks cabinet. The spirit is produced exclusively in the Los Altos Highlands of Central Mexico and is created using a mix of masonry ovens, cultivated yeast, small copper pot stills and eventually aged in oak barrels. Winner of the Tequila Masters 2016 Gold Medal, this bottle is definitely worth a try.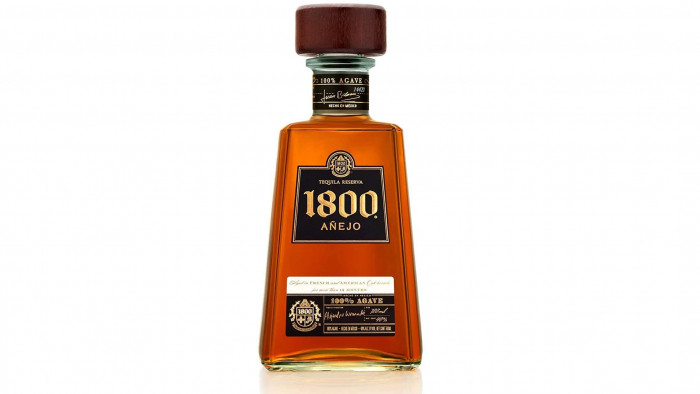 If you are looking for something to replace cognac, then this is the tequila for you. It's a warming drink that's been aged in both French and American oak barrels. This gives it some smoky notes - it hardly tastes like you are having a tequila at all but the agave taste is still there but subtle. This is a great after-dinner sip.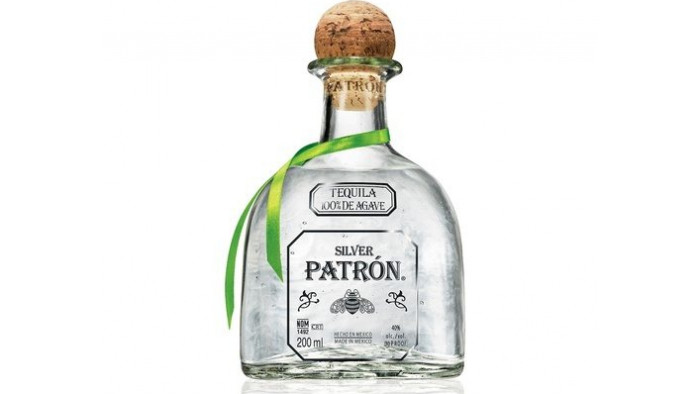 A premium offering with an equally premium price tag, Patrón has become known as something of a god among tequilas. With its citrus-infused aroma and light, peppery after-tones, Patrón use a unique distilling process to create what they describe as their signature "fresh agave flavour with baked agave undertones".
Produced at the Hacienda Patrón distillery in Jalisco, Mexico, the brand use 100% Blue Weber Agave to produce their world-renowned tequila.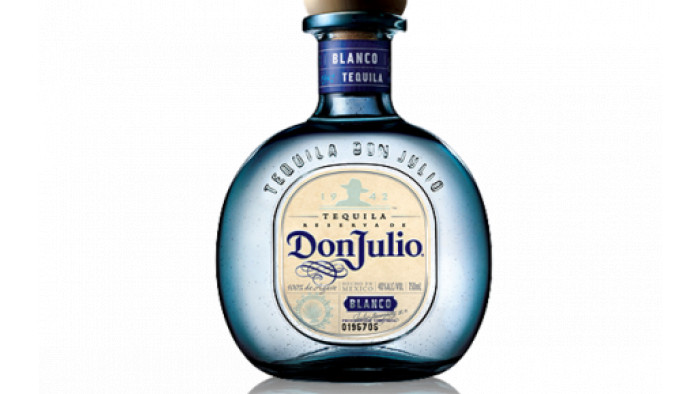 When you think of tequila, chances are you think of Don Julio. An instantly recognisable name, Don Julio González founded the La Primavera distillery in 1942 where he forged this ultra-premium tequila using 100% agave. It even managed to claim the #1 tequila spot on a recent poll of the World's 50 Best Bars making it well worth a try. A tequila that gets its distinctive deep copper colour from the 11 month ageing process, Herradura's Reposado Tequila is created using agave hearts roasted in traditional clay ovens, which are then fermented using only the local wild yeasts. This particular offering features a distinctive caramel flavour with hints of orange peel.
Reposado translates as 'rested', giving a nod to the delicate ageing process which requires American oak barrels to achieve its deliciously smooth flavour.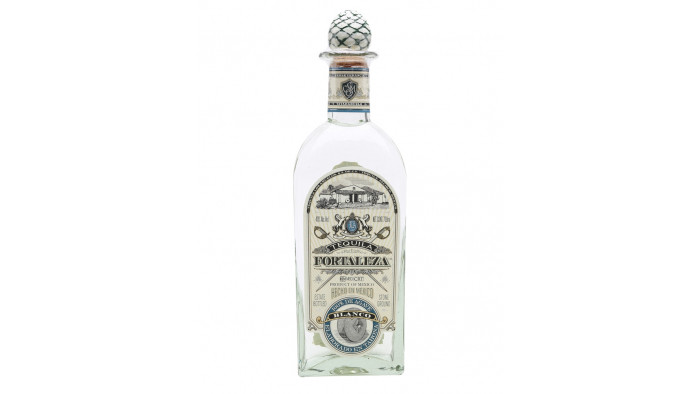 Did you know that, according to Mexican law, tequila can only be made using the heart cuts a special blue eber agave plant? Well, there you have it. Produced by the fifth generation of the Sauza family, Fortaleza Blanco Tequila is a buttery offering that combines vanilla with hints of black pepper. If you're not sold on the sound of the tequila (which you really should be), then take one look at the bottle.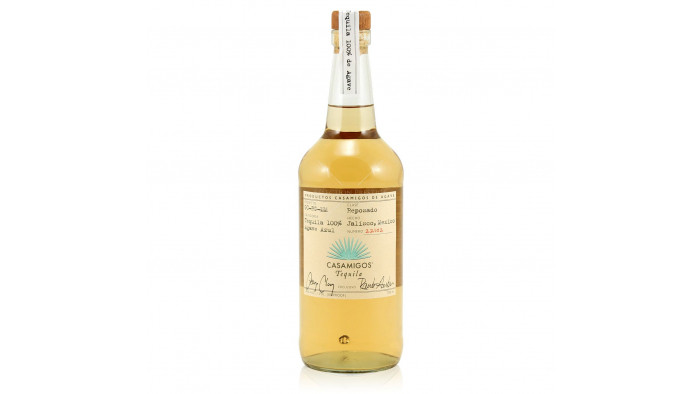 Created by George Clooney - you know, that actor chap - and Rande Gerber back in 2013, Casamigos was sold to Diageo for $700 million in 2017. Aged in American white oak barrels for 7 months before being released into the world, this 40% tequila has built up quite the reputation. Harnessing the caramel notes commonly associated with Tequila, this oaky offering also comes with hints of cocoa.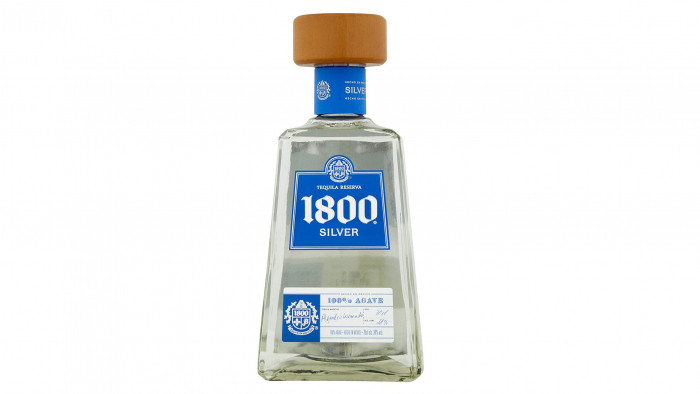 Un-aged but 100% agave and one of the smoothest tequilas we have tasted on this list. There's creamy notes when it first goes down, then it ends up being a little more grassy. This is a great sipping tequila, though won't look out of place in a cocktail or two.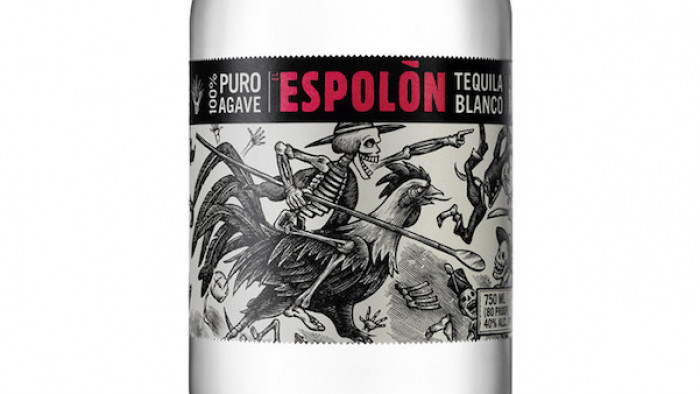 With its distinctive label inspired by 19th century Mexican art, Espolon Blanco Super Premium Tequila features Ramon the Rooster, a symbol of pride in Mexico. With its sweet, floral flavour, this blanco tequila that is completely unaged and has an ABV of 40% - making it stronger than some of the other tequilas on this list.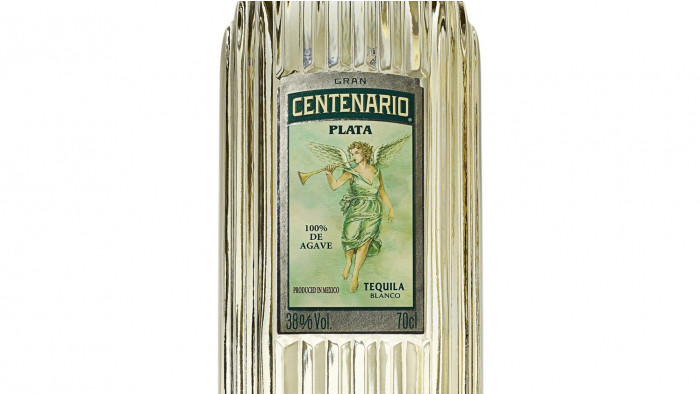 A name instantly associated with tequila, a bottle of Jose Cuervois a staple item found in any self-respecting drinks cabinet. Created using carefully selected 10 year old Agave plants, Jose Cuervo Gran Tequila Centenario Plata is just as much about the looks as it is the substance. With its towering glass bottle and cherubic design, this elegant tequila is aged in new oak barrels to create its smooth taste.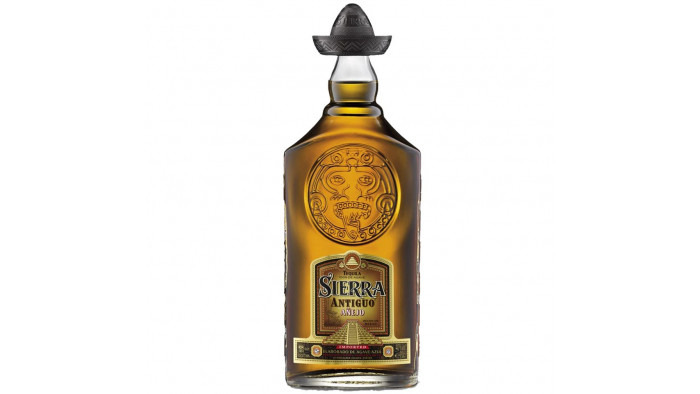 Let's be honest, you'd recognise that little exican sombrero cap anywhere. Matured for 16 months giving it its distinctive deep copper colour, Sierra's Antiguo Tequila originates in the Sierra Antiguo mountain range. Packed with spice and peppery notes, this bottle makes for an ideal sipping tequila if ever we saw it.
---


How to drink tequila: ultimate tequila drinking tips
We recently sat down with Proximo Spirits tequila educator Oli Pergl to get some tequila drinking tips. Here he explains just how to get the most out of your tequila tasting and why you should sip, not shoot...
"These are tips I have stolen from my trips many trips to the Jose Cuervo distillery and will hopefully help people taste tequila better...
Don't use a shot glass
"The first is the glass - use something like a champagne flute and that will really let you taste and examine what you are drinking.

Neutralise your senses before sipping
"You are surrounded by aftershave, food so you want to neutralise both smell and taste. To do this, crack some coffee beans, then cup your hands and take a big smell of the coffee. This is a very intense smell so will neutralise your nose
"To neutralise your sense of taste, then just have some water."

Try putting some tequila on your hands before tasting
"Before you smell the tequila in the glass, you will want to smell the agave first. In the town of tequila there about 24/25 distilleries and they are producing tequila 24 hours a day, six days a week. Sunday is 24-hour siesta and nobody is working. So none of the ovens are cooking, none of the distilleries are producing. But every few minutes during the six days, there is a huge aroma fo the agave cooking. Once you know what it is, you will be able to discover it in tequila.
"Because we aren't in Tequila, there is another technique: pour three or four drops of the tequila in your hand, wash your hands with the drops. The quality of tequila can be tested by how it feels. 100% agave shouldn't feel sticky as there is no sugar. If it's silky and coating the skin then that's an indicator that it's 100% agave.
"What also happens is that the body temperature of the skin is warm enough to evaporate the ethanol. All that is left is cooked agave. Smell that on your hands and you get an olive cooked in honey type smell. This is blue agave at its core."
This is how to properly understand the smell of tequila
"When smelling, dip your nose into the bottom of the glass, with the glass at a slight angle as that is where the aroma is strong. At the top it is lighter. And because you have trained your nose, you should be able to smell the agave notes.
"The first thing you get is the buttery sweetness of agave, then floral notes of honeysuckle and at the end there is a grassy, salinity to it. There is a sea water smell in there, so you don't need an extra bit of salt in there.
"Your sense of smell and taste is as unique as your fingerprint so if you don't smell those notes, don't be alarmed but you will be able to smell difference and generic flavours in the tequila."
And these are the steps to properly taste the tequila
Take a big breath, hold it in through the entire drinking process of the tequila
Take a sip, but don't take all of it - don't swirl it about but make sure it coats your tongue for about three, four seconds.
Swallow, still not taking a breath
Breathe out but exhale through your nose
Related Reviews and Shortlists