It's 2019. You can get just about anything delivered to your door on a regular basis. Beer is no exception and there are a number of different services on the market for you to choose from, all vying to become the best beer subscription box around.
UPDATE: Currently top of our list, BeerBods Beer subscription box is a beer fan's best friend. The great news is they're offering a variety of nifty packages ahead of Christmas, so the beer-lover in your life won't be left empty handed this yuletide season. The range of offers includes £36 for 12 weeks, £70 for 24 weeks or £135 for 48 weeks - y'know, in case you think 2020 will require a year's worth of beer.
Beer subscription boxes, regardless of the contents, tend to be pretty similar but there are a range of different options when it comes to beer.
The common denominator, of course, is that you get beer. The type of beer you get and whether there are extras thrown in like a magazine or even snacks, varies.
Not all of them are monthly, so you needn't be trying to drink through an entire box every month if you just want an occasional beer.
Here are our picks of the moment.
Best beer subscription boxes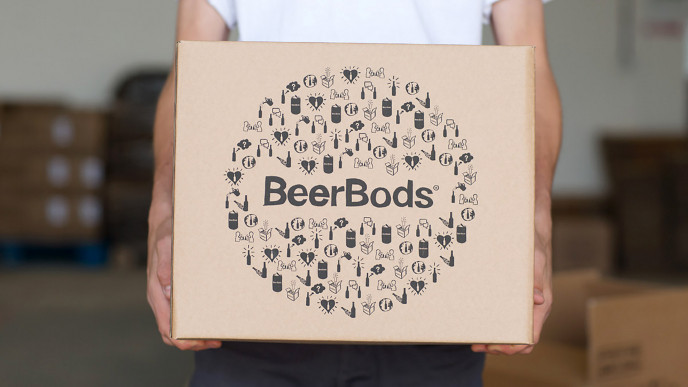 The original subscription service and easily one of the most interesting. You get 12 beers every 12 weeks including delivery and a magazine.
Join with thousands of other subscribers and BeerBods staff every Thursday at 9pm to take part in what must be the UK's biggest live tasting. Share your thoughts and discuss with others using the BeerBods hashtag.
You don't have to join in, of course, but it's very much part of the experience.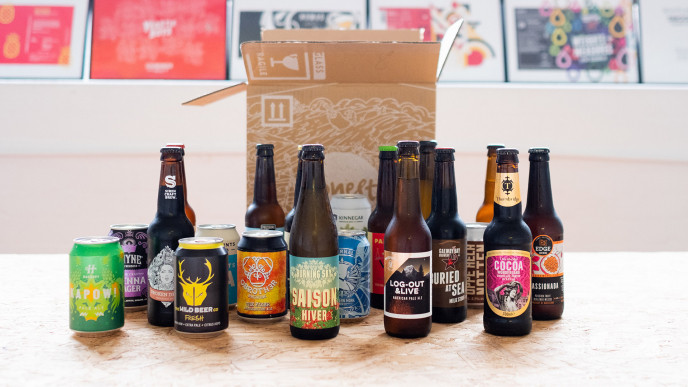 As well as being a top retailer with a regularly stocked shop, you can get beer delivered from HonestBrew every month. The firm is on a mission to support independent breweries.
Choose either a mix styles or stick to IPAs and pales if you don't like the dark stuff. Boxes come with six, nine or 12 beers.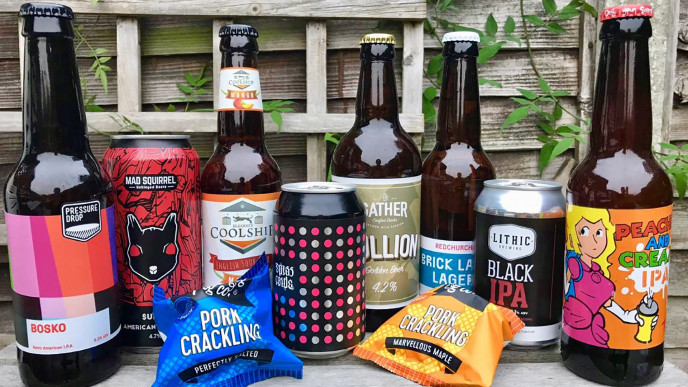 If the thought of getting a box every month sounds like drinking too much, or too much money, Beer Me Now offers options for bi-monthly or quarterly delivery.
If you're not sure which one is right you can take a quiz to find out. Whatever you go for, a box will arrive with eight beers plus a snack. The firm can also personalise the box if you provide feedback.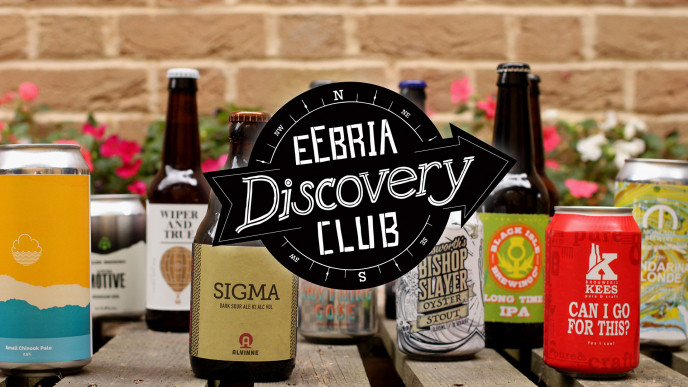 EeBria is a retailer and wholesaler so is truly plugged into the industry, meaning you have access to a huge range of beers.
There are two options to choose from here: the Discovery Club which is a mix of 12 beers including a range of styles and strengths including new releases, and the Brewery Club showcases a different brewery each month (also with 12 beers) including both core range and specials.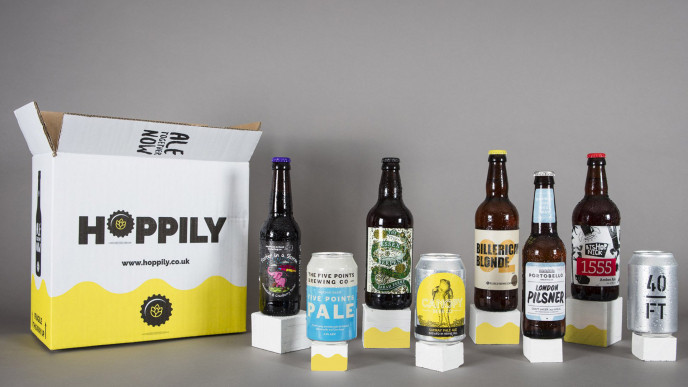 Choose between eight or 10 beers with Hoppily and you'll also get membership benefits like 10% discount in the shop and a free beer on your birthday.
There are a number of other bonuses here including a newsletter and "Hop Trump" cards. These give you an overview of the beers you're drinking and after collecting for a while you can play craft beer top trumps with them.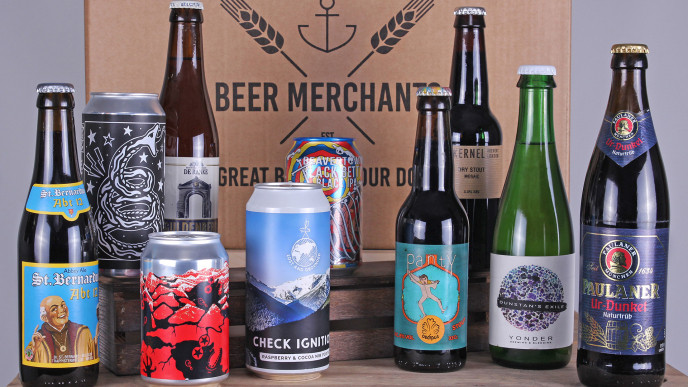 This Beer Club offers 10 beers every month with the promise of never including the same beer twice.
The specialist importer also tempts with beers you're unlikely to find elsewhere such as Cantillon and Lervig. Members get a 5% discount on all orders from the shop, as well as special events.

If the other options here seem like way too much beer to possibly consume, consider the Fanzine box from BrewDog.
The globally known Scottish brewery will send you three cans of beer every month. It's probably the simplest subscription box on the market but it won't come with a can of Punk IPA every time.
Instead, you can expect more experimental brews and even new versions of classics from the core range.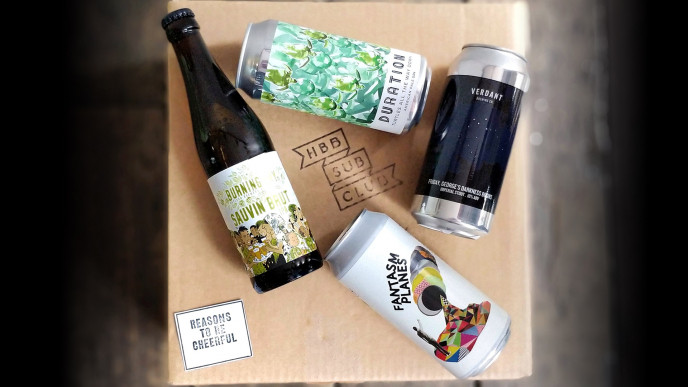 The Sub Club from the South London beer, hot sauce and vinyl retailer is 'all killer, no filler' meaning you won't be getting anything you'll find in the supermarket.
You'll get 10-12 beers including small-batch collaborations, rare beers from abroad and exclusives. As well as beer you get detailed tasting notes, reviews and suggested food pairings and the chance to win a 750ml bottle every month.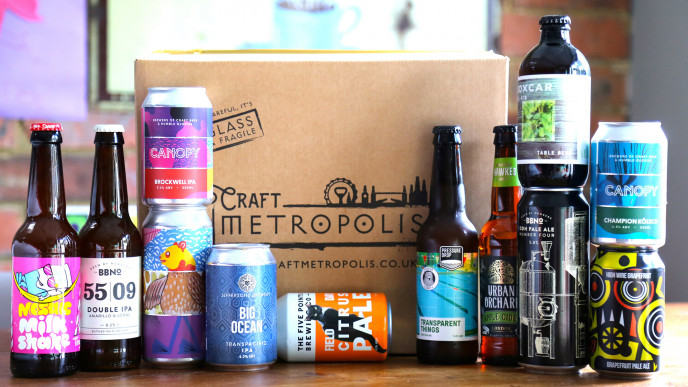 One common complaint about subscription services is that you can't choose your own beer.
Craft Metropolis's draw is the ability to choose exactly what you want each month.
Select 12 beers and they'll be on your doorstep with no surprises. Of course, beers have a wide range of prices so while most are included, the stronger or more special brews have a surcharge attached. They're clearly labelled so you won't end up with an unexpected bill.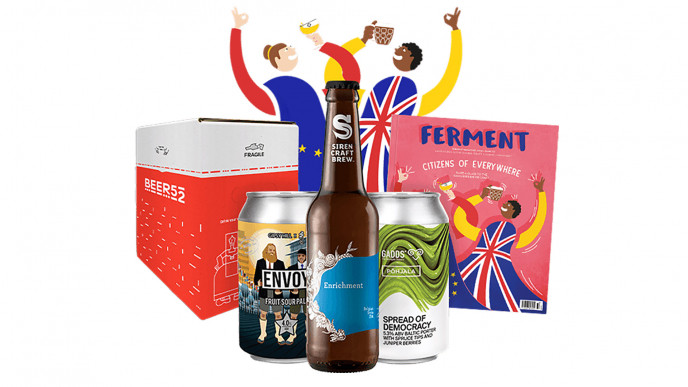 One of the longest running boxes on the market, Beer52 must be doing something right.
This service offers eight beers every month along with a snack such as Soffles Pitta Chips. You also get the excellent Ferment magazine, which is packed full of interesting reads from some of the top beer writers around.
Like HonestBrew, you can choose a mix of light and dark beers or stick to the lighter ones only.