ShortList is supported by you, our amazing readers. When you click through the links on our site and make a purchase we may earn a commission.
Learn more
The best Amazon Prime series (May 2023): best Prime Video TV shows, ranked
UPDATED: The best shows on Amazon Prime to watch.
Many streaming services have appeared in the 15-plus years since Amazon Prime Video was first introduced, but it remains arguably the best value package of the lot. Not only do you get countless TV episodes and movies to stream, it includes 4K resolution as standard, and the default subscription also offers free games and postage on the Amazon shop.

However, that doesn't make it any easier to choose what to watch, and content discovery is not Prime Video's strongest suit. To help out we've collated 45 top-quality TV shows that cover just about all tastes. We have everything from light 20-minute comedy shows to epics like The Lord Of The Rings: The Rings of Power. Some old, some new, but all worth a watch.
---
UPDATE: Amazon has a lot riding on its latest high profile TV show, Citadel, as it is one of the most expensive series ever. The first season reportedly cost $300 million to produce. Critics can't seem to agree on whether it's any good, but we are down for its take on the spy thriller, in which over-the-top action and at times downright silliness takes precedence over grounded realism. Loved it? Give it an upvote in our shortlist below.

---
In the following best Amazon Prime shows guide, we've picked our favourites and now it's your job to rank them. If there is a particular Amazon Prime show you are fond of, give it an upvote. If we've chosen something you hate, then click the downvote button.
Oh, and if we've somehow forgotten something you loved, let us know below and we'll make sure it's added.
If you are looking at what the rival has to offer, then head to our best Netflix shows guide.
NOTE: the following is available on Amazon Prime Video in the UK. Please check your region for availability.
---
How we choose our best Amazon Prime Video TV show list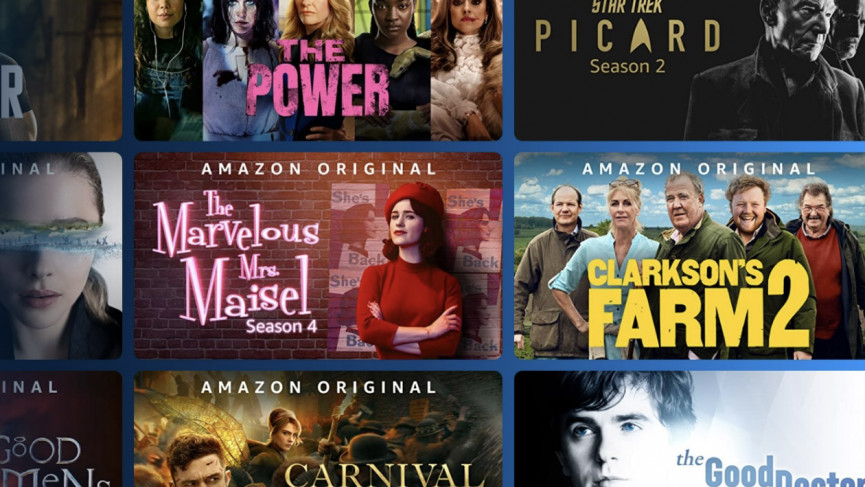 Like all guides on ShortList, this best Amazon Prime series list was chosen by the editorial team. We started by sifting through the thousands of TV shows available on the service, and distilled these shows by their IMDb ranking which is an indicator that Prime Video uses (Amazon owns IMDb).
Then using our own editorial expertise, we watched hours upon hours of shows - many more than what are on this list. If a show hasn't grabbed our attention by the third or fourth episode, then it is unlikely to be on this list.
On the flip of this, sometimes we add in shows that are being shown weekly on the service. They may go into this guide from episode 1 but if there is a severe drop-off in quality then we will reassess their insertion in the round-up and take them out if necessary.
The final say is done by the editor and creator of this list, Marc Chacksfield. He has nearly 20 years experience reviewing movies and show, both online and in magazines. You can read his bio for more information.
For the most part, this Prime Video show list is made up of scripted TV shows - there are some episodic fact-based shows on the site, but we are mainly focusing on prestige television here.
We haven't added any FreeVee content to this list. While the shows on their are decent, they are ad-funded and don't make up this list. And we haven't added anything from any of the Prime Video 'channels' you can get. This is because these are usually paid-for additions to the main Prime Video service.
Finally, the editorial team doesn't have a say on the ranking of this list. It is done by you, the reader. By simply voting a show up or down, you are having your say. Don't panic if a show is new to the list, either. It may not have the thousands of votes of others but our algorithm will match it in the list accordingly.
And if your fave show isn't one of our current pics, then let us know below!
---
Related Reviews and Shortlists