An Amazon Prime subscription is really worth the expense – we would actually get one just to watch the best Amazon Prime Series.

It gets you a lot more than a fast delivery service, but arguably the best benefit of your Prime subscription is access to Prime Video.
UPDATE: Jack Ryan: S2 is out now on Amazon Prime - and it's currently number two in our best Amazon Prime Series list. The show is a fantastic reboot of the Tom Clancy character, with the ever-watchable John Krasinski. Season 2 flips the action to the Venezuelan jungle

, where an illegal arms shipment uncovers a massive conspiracy. This is one of Amazon Prime's flagship shows and it's also available to watch in 4K. If you are a fan, then don't forget to vote below.
The best Amazon Prime TV show list is a snapshot of what is available on Prime right now. Choosing favourites has been tough but the following shows are gilded in our eyes - gold standard television that needs to be binge-watched without delay.
We've picked our favourites and now it's your job to rank them. If there is a particular Amazon Prime show you are fond of, give it an upvote. If we've chosen something you hate, then click the downvote button. Oh, and if we've somehow forgotten something you loved, let us know below and we'll make sure it's added.
Order Now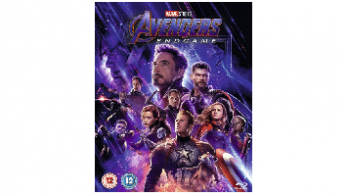 Avengers: Endgame Blu-ray Includes Bonus Disk
£15
The grave course of events set in motion by Thanos that wiped out half the universe and fractured the Avengers ranks compels the remaining Avengers to take one final stand in Marvel Studios' grand conclusion to twenty-two films, "Avengers: Endgame."
View now on Amazon
Order Now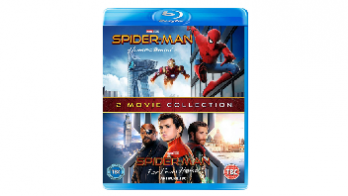 Spider-Man: Far From Home & Spider-Man : Homecoming
£19.99
Peter Parker returns in Spider-Man: Far From Home, the next chapter of the Spider-Man(tm): Homecoming series! Our friendly neighborhood Super Hero decides to join his best friends Ned, MJ, and the rest of the gang on a European vacation
View now on Amazon
FREE UK Delivery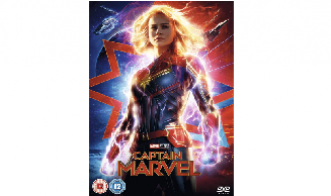 Captain Marvel DVD
£9.99
Set in the 1990s, Marvel Studios' "Captain Marvel" is an all-new adventure from a previously unseen period in the history of the Marvel Cinematic Universe that follows the journey of Carol Danvers as she becomes one of the universe's most powerful heroes
View now on Amazon