An Amazon Prime subscription is really worth the expense – we would actually get one just to watch the best Amazon Prime Series.

It gets you a lot more than a fast delivery service, but arguably the best benefit of your Prime subscription is access to Prime Video.
UPDATE: Looking for something different to watch? Amazon Prime's new series Carnival Row seems to be pretty unique. It's set in a gothic Victorian world, in which Orlando Bloom plays a detective and Cara Delevingne is a fairy (sound bizarre enough for you?) You've not got long to wait either, the first episode will be on the streaming service from 30 August. And let's not forget the upcoming Lord Of The Rings series. Directed by J.A. Bayona (yes, he's also the director of Jurassic World: Fallen Kingdom), the project has been confirmed by Tom Shippey, a scholar of J.R.R. Tolkien's works who is currently consulting on the series.
One of the best things about Amazon Prime is that it's home to a mix of stunning event TV, old classics, and a number of Emmy and Golden Globe winners. All thanks to Jeff Bezos's seemingly bottomless pockets and the effort that's gone into some fantastic Amazon Originals series.

The best Amazon Prime TV show list is a snapshot of what is available on Prime right now. Choosing favourites has been tough but the following shows are gilded in our eyes - gold standard television that needs to be binge-watched without delay.
We've picked our favourites and now it's your job to rank them. If there is a particular Amazon Prime show you are fond of, give it an upvote. If we've chosen something you hate, then click the downvote button. Oh, and if we've somehow forgotten something you loved, let us know below and we'll make sure it's added.

NO.1 AMAZON PRIME SERIES (VOTED FOR BY YOU)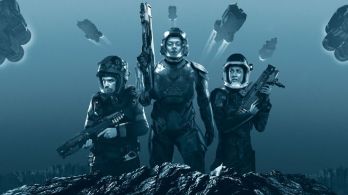 The Expanse
£0 for 30 days
The disappearance of rich-girl-turned-political-activist Julie Mao links the lives of Ceres detective Joe Miller (Thomas Jane), accidental ship captain James Holden (Steven Strait) and U.N. politician Chrisjen Avasarala (Shohreh Aghdashloo). Amidst political tension between Earth, Mars and the Belt, they unravel the single greatest conspiracy of all time.
Amazon Prime Video 30 days free