ShortList is now ad free and supported by you, the users. When you buy through the links on our site we may earn a commission.
Learn more
Whisky is a kind of booze you can turn into a hobby without eyebrows being raised. Complex flavours, and that a single glass can be sipped into the evening, give whisky a special place in the alcohol pantheon.

Good quality whisky usually costs a bit, though, which is where this page comes in. Whether you are looking for a fantastic single malt, an Irish whiskey, blended whisky or bourbon - we have our whisky deals scouts scouring the web for you and you'll find their pickings below.
Shortlist has a vested interest in whisky, after all. There's our best whiskey guide for a start, which has become the place to see our run down of the whiskeys and bourbons that you need to taste right now.
And, we are always heading to tasting sessions to make sure that we are pointing out the right whisky offers for you.
So when your drinks cabinet is looking a bit bare, or perhaps you have a friend's birthday coming up - head over to this page to find the best whisky deals around.
Save £7 Monkey Shoulder Blended Malt Whisky
£21.00
Monkey Shoulder is a unique combination of small batches of three different Speyside single malts. It was pegged the "trendiest" blended scotch in 2019 by Drinks International too. This is an easy drinker, a good one to have in the cabinet for guests, or for newer converts.
Buy now from Amazon
Save 38% Woodford Reserve Bourbon Whiskey
£34.99
This Kentucky bourbon has won stacks of awards including a "Master" accolade at the The Travel Retail Masters 2018. The style narturally brings more flavours of toffee and vanilla than peat.
Buy now from Amazon
30% off Laphroaig Select Islay Single Malt Scotch Whisky
£23.00
Laphroaig Select has a subtlety in its flavour thanks to a rich peatiness as well as a smooth sweetness that really sets it apart. Plus, it's won a number of awards including 2019 International Spirits Challenge Silver and 2019 San Francisco World Spirits Awards Gold, so it's definitely worth a try at this price.
Buy now at Amazon
22% off Smokehead Sherry Bomb Islay Single Malt Scotch Whisky
£50.39
As you would expect from the name, this limited-edition whisky has some serious smoky and peaty notes. It's also got some unusual other flavours including barbecued banana and custard.
Buy now at Amazon
43% off Ardmore Legacy Highland Single Malt Scotch Whisky
£20.00
Ardmore has been making single malt whisky in the Highlands since 1898. This multi award-winning single malt has a lightly smoked flavour, which is delicately balanced with flavours of vanilla, honey and spice.
Buy now at Amazon
30% off Highland Park Viking Tribe Single Malt Scotch Whisky
£43.00
Viking Tribe has a slightly higher ABV of 46% which gives you intensified flavours of citrus, vanilla and peppery spices. However, it still has Highland Park's typical smokiness and a sweet and spicy finish.
Buy now at Amazon
37% off Aberlour A'Bunadh Single Malt Scotch Whisky
£71.73
The price tag for Aberlour single malt is usually pretty steep, so while £59.99 may still seem like a lot, it's a decent £35 less than its usual price. It's also award-winning and has some fantastic flavours of dark chocolate, ginger and black cherries.
Buy now at Amazon
29% off Southern Comfort Original
£20.00
This huge bottle of Southern Comfort has an equally huge discount. Save over 20% when you buy this bottle. Ideal with lemonade, coke or neat.
Buy now at Amazon
19% off The Dalmore 12 Year Old Single Malt Whisky, 70cl Gift Pack
£48.76
This delicious single malt whisky is matured in American white oak ex-bourbon casks before being finished in rare and aged oloroso sherry casks. Was £60, now only £48 - a great gift (and a decent discount, too).
Buy now at Amazon
17% off Maker's Mark 46 Kentucky Bourbon Whisky
£34.90
A bourbon with with bold flavours of vanilla, oak and caramel. It's aged a bit longer than most bourbons inside barrels containing seared French oak staves to eliminate any bitterness to create an easy-to-drink bourbon. Now for under £35, thanks to a 17% discount.
Buy now at Amazon
save 29%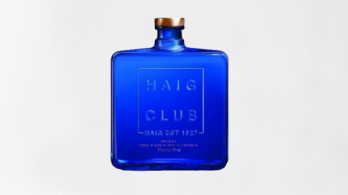 Haig Club Deluxe Single Grain Scotch Whisky
£32.00
This is more than just 'David Beckham's whisky'. Created at the Cameronbridge distillery in Scotland using a combination of grain whisky from three separate cask types, Haig Club currently has an impressive 29% off it's regular price for a limited time.
Buy now at Amazon
34% off Jura 10 Year Old Single Malt Whisky
£25.00
Jura is one of the most dependable whiskies around. This single malt has a whopping 34% knocked off the price. If you like your whisky a little heavier than most, with notes of chocolate and coffee then this is very much for you.
Buy now at Amazon
31% off Tamnavulin Speyside Single Malt Whisky
£20.00
A lighter whisky, this Speyside is something of a steal at the moment, with £10 lopped off the price. This one has notes of apple, toffee and honey so is best drunk straight, without ice or water.
Buy now at Amazon
Related Reviews and Shortlists