Amazon sells a veritable cornucopia of products - from the best cheap Amazon buys to products you can spend thousands on. Pretty much anything you want, they'll have it (or a passable version of it, at the very least).
UPDATED: You can try out smart home tech for pocket money cash thanks to Amazon Prime Day. One of our favourites, the LIFX smart bulb, is currently on sale for less than half price. And, whisper this one, we think it might be even better than a Philips Hue light.

This can get pretty expensive, especially if you have Prime. We all know how easy it is to click 'Buy Now' about four thousand times every time you hit the site – and our bank balances are not happy about it.
But do not fear. We've scoured the depths of Amazon to find the very best bargains on offer, from Amazon Basics to bigger brands. Your wallet will thank us.
Don't have Amazon Prime? Then sign up for 30 days' free now.
This is everything you need to know about Amazon Prime Day to nab a deal.
Here are some more top Prime Day cheap deals.
56% off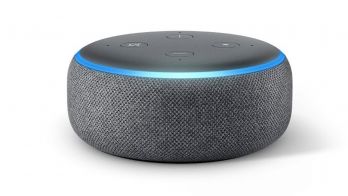 Amazon Echo Dot
£22
Amazon's most affordable Alexa speaker is even cheaper on Prime Day. At £22 it's an impulse buy bargain.
View now at Amazon
Here are some more low-cost Amazon items.