Mondaine Unisex Evo Giant Leather Strap Watch - £185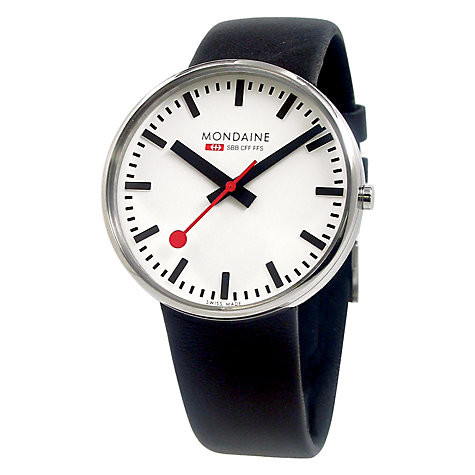 Mondaine's watches are classic, simple and stylish, with the red second hand giving them just enough to stand out. The large-faced option is a highlight, but there are some less expensive options out there if you decide your brother isn't quite that special.
Kraken Black Spiced Rum, 70cl - £19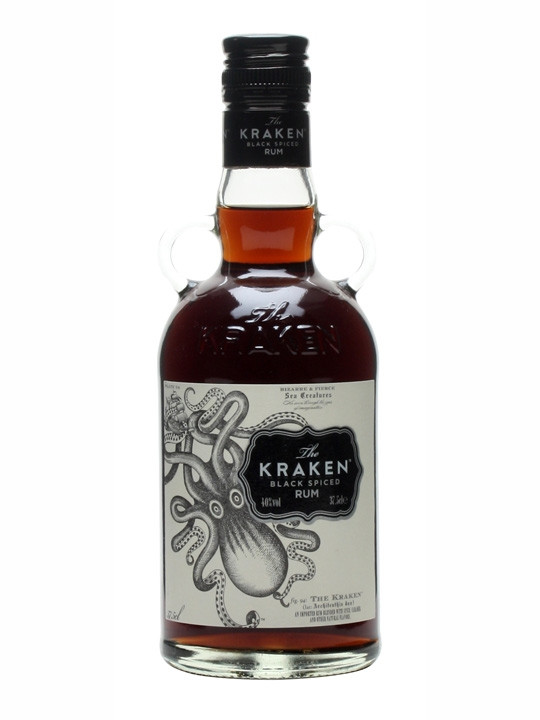 When buying someone booze for Christmas, it's nice to look somewhere outside of the norm. Anyone can buy a supermarket whisky or three-quid bottle of Glen's from the corner shop, but this Kraken black spiced rum? It's got an octopus on it. It stands out from the crowd. And most importantly, of course, it tastes damn good.
Beaufort & Blake Dachsund Print Boxer Shorts - £20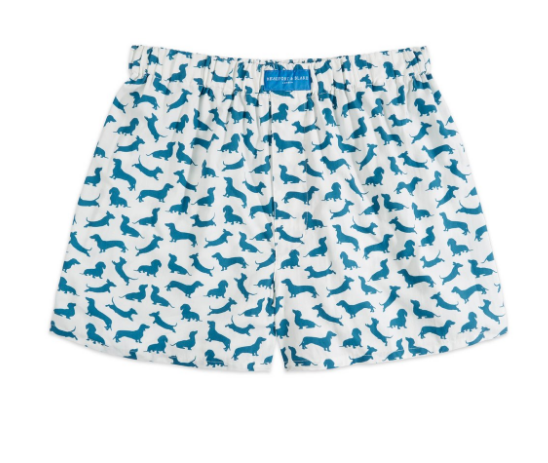 Everyone likes pants at Christmas, don't they? The surest sign of adulthood is when you open up a pair of boxers from under the tree and feel a genuine sense of excitement. Another thing everyone loves? Dogs. Dog boxers (boxers with dogs on, rather than boxer shorts for dogs) - where can you go wrong?
Martone Gramercy Red 52cm Men's Bike - £995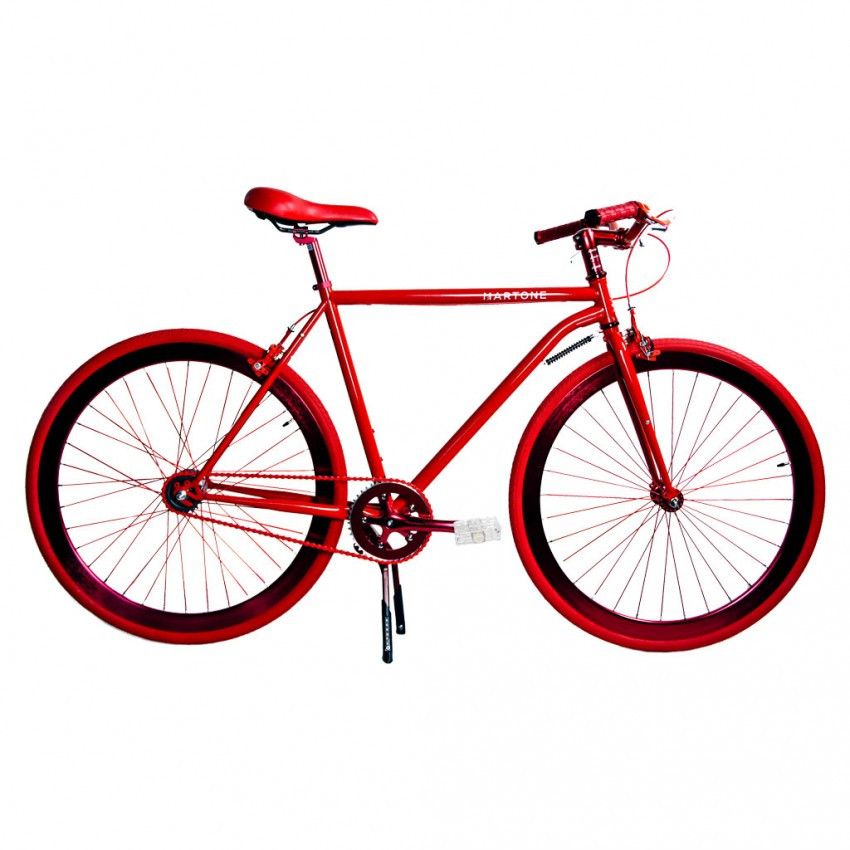 American Express Pick
Red, this, isn't it? Also very cool. At £995, you must love whoever you buy this for a lot, but a bike is an investment, and can save you easily that much and more on public transport if you live in London.
Martone say: "As well as making bold statements in colour and personal style, each Martone bike features a SRAM two-gear automatic hub which requires no gears shifting – it adjusts and changes gears automatically based on your riding speed. Best of all: the commuter bikes require virtually zero maintenance." Nice and easy.
ION Audio Max LP Belt-Drive Vinyl Record Player Turntable - £69.99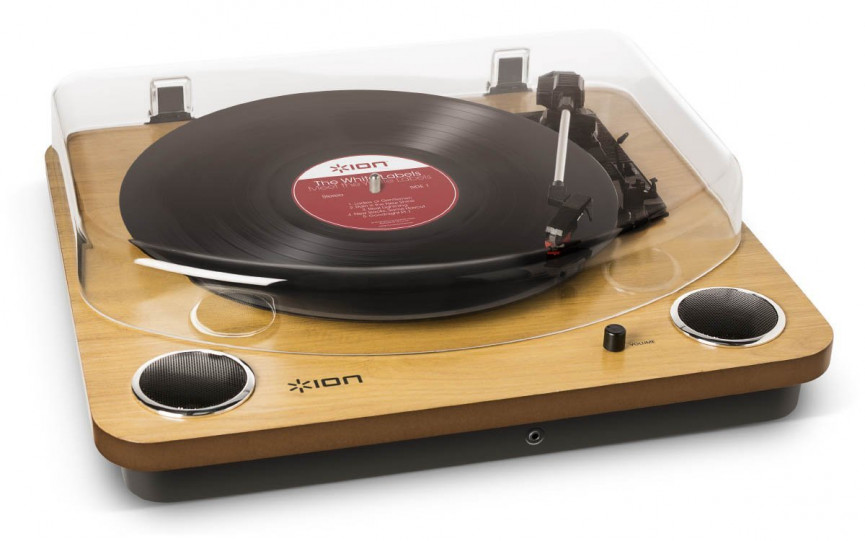 This exceptionally-priced record player plays excellent sound while still achieving what is, of course, its most important purpose: looking very cool. It plays and converts 33 1/3, 45, and 78 RPM records, and can also convert them into digital files on your computer. No brainer.
Maglite 2D Torch - £32.99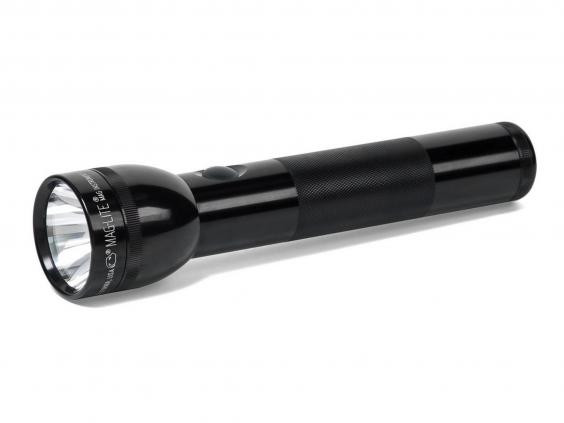 Dads are impossible to buy for, until you remember that they all like two things: socks and torches. We don't know why, but it's true. This Maglite 2D is sleek and powerful, it's shockproof, waterproof, and has an 8.5-hour battery life. All the stuff your dad cares about, basically.
Urban Outfitters Borg Ski Jacket - £75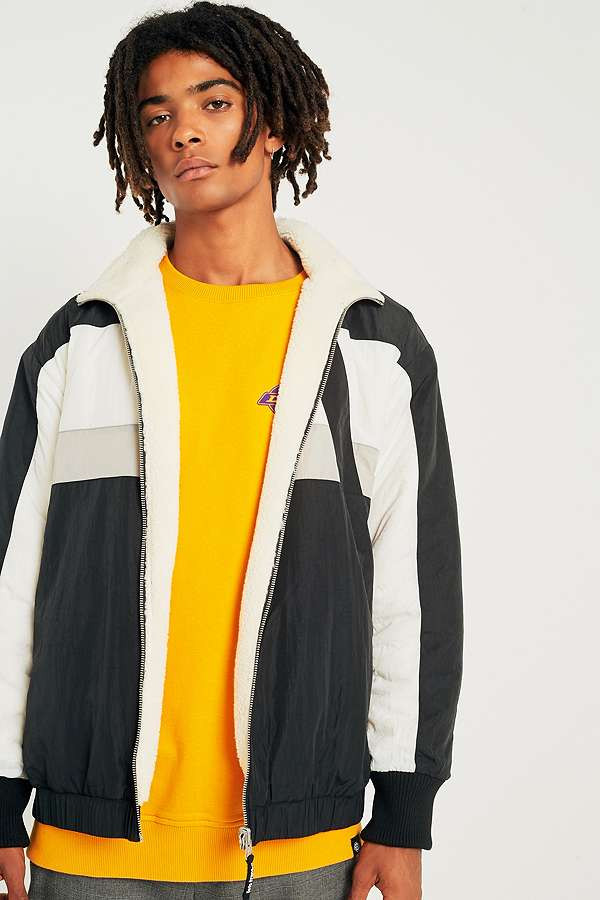 Doubt anyone's actually going to go skiing in this, but that's not the point really. The point is a) anything with fleecy lining is a total joy to wear in winter, and b) it looks cool as hell. You get a lot of jacket for the price, too.
Master Pan Non-Stick Divided Grill/Fry/Oven Meal Skillet - £63.99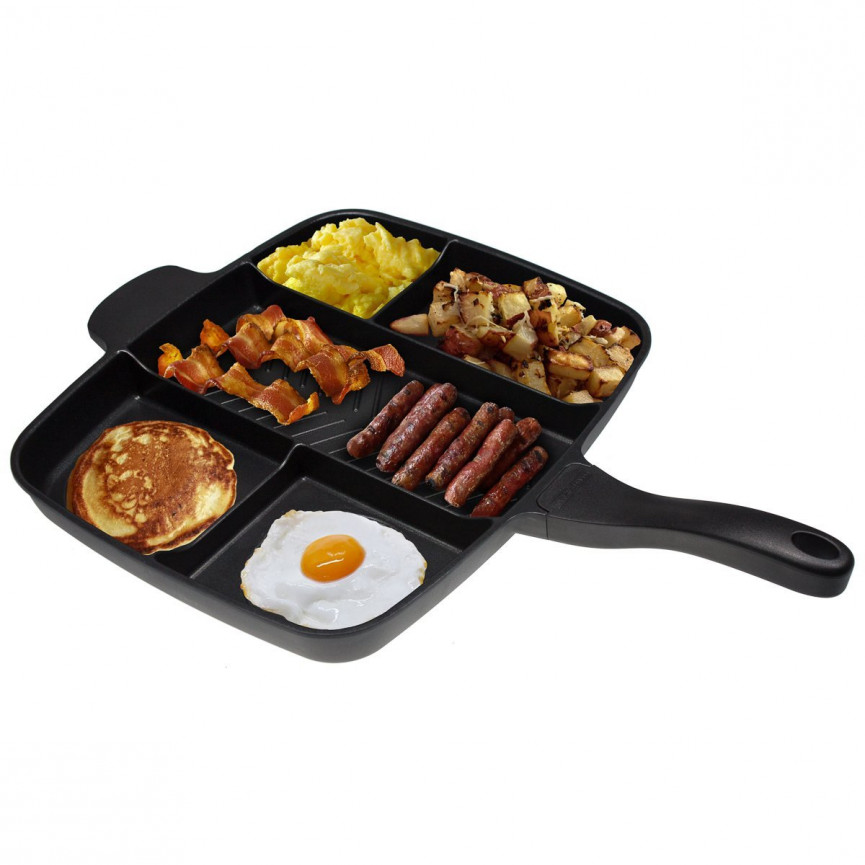 Cooking your own fried breakfast is a mug's game - there's so much washing up it's barely worth it - but at the same time, doing it yourself is the only way to be sure to get it right. What you really need is one single pan - one single pan you can use to cook the entire thing in - the Master Pan. If this isn't a perfect dad present, we don't know what is.
Re.Sustain Aiden Jet Pocket Tee - £49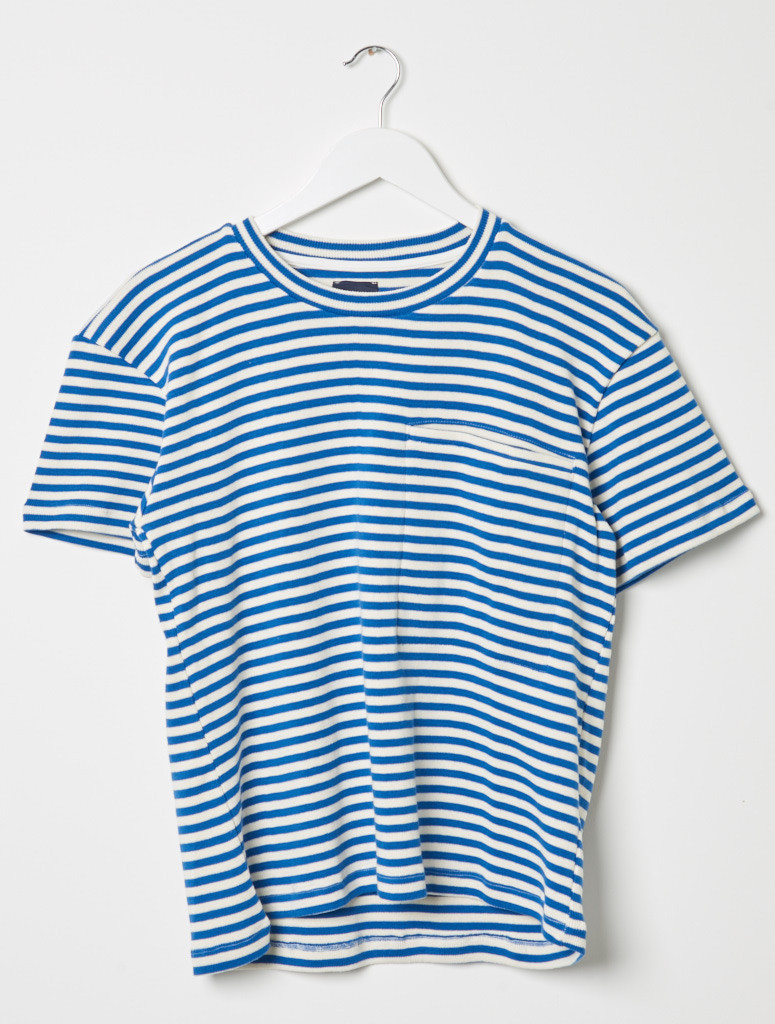 American Express Pick
This relaxed fit tee is made from 100% organic cotton and boasts an oversized pocket on the front, into which I assume you are supposed to put a small kitten which can poke its head out at all times. I'm sold.
Zwiesel 1872 Hommage Carat Large Whisky Tumbler - Set of 2 - £62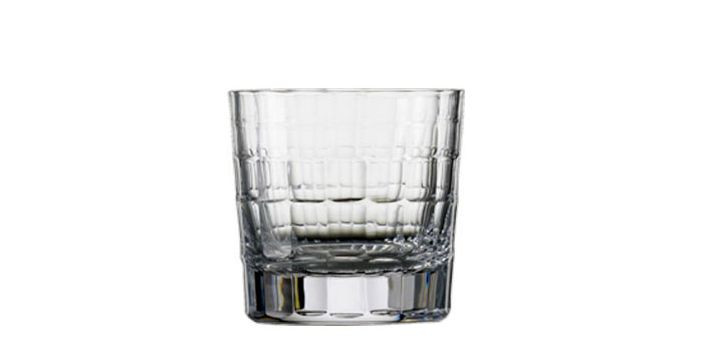 American Express Pick
Perfect for you dad, these, aren't they? You dad being the only man you know who is manly enough to actually enjoy whisky. These weighty tumblers feel like the real deal - and that's because they are. They're handmade from titanium crystal, because drinking whisky should be a decadent experience.
Reebok Club C 85 - £65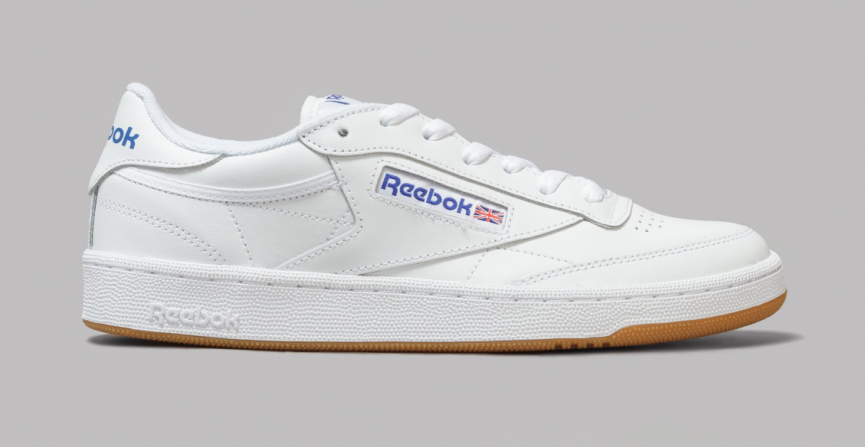 For solid, affordable trainers, Reebok are always an excellent bet. Club C 85s are the sort of trainer everyone needs (at least) one pair of, so if you know someone who doesn't have them, you've got your present sorted. Done. Donezo. Buy them now and get down the pub. It's over.
BOSS The Scent Eau de Toilette, 50ml - £39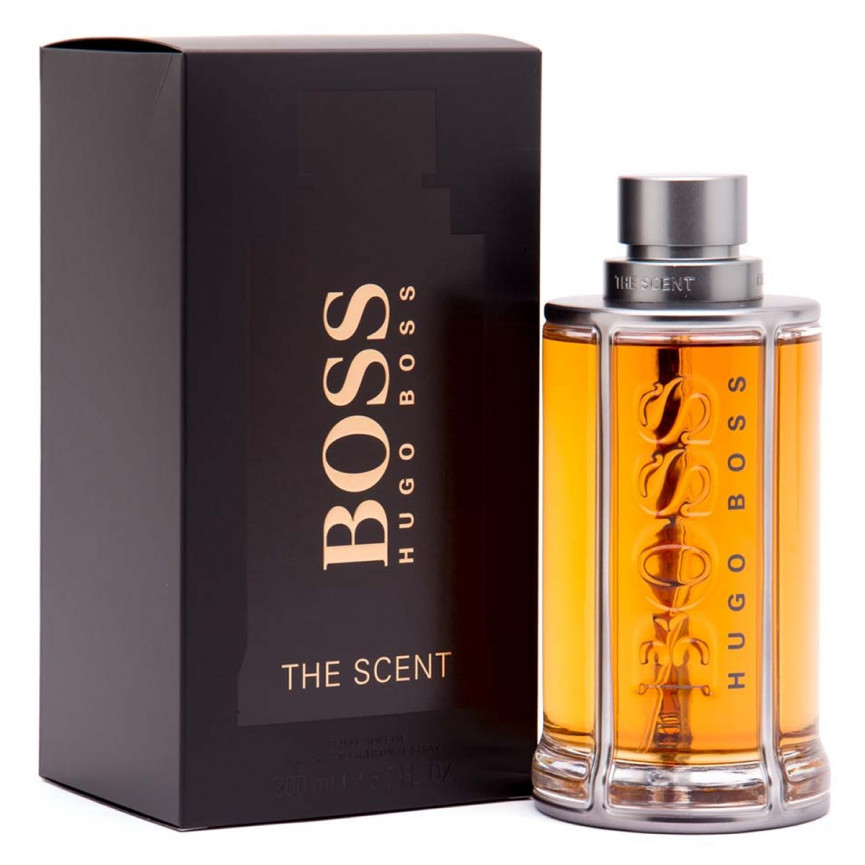 Buying someone deodorant says, "You smell bad, and you need to sort it out", buying them aftershave or eau de toilette says, "I know you like to smell nice, and so I've bought you this thoughtful gift I think you'll enjoy". Obviously everyone has their individual preferences, but The Scent by Hugo Boss is one that should have pretty wide appeal.
Japan World Cup 2018 Football Shirt - £70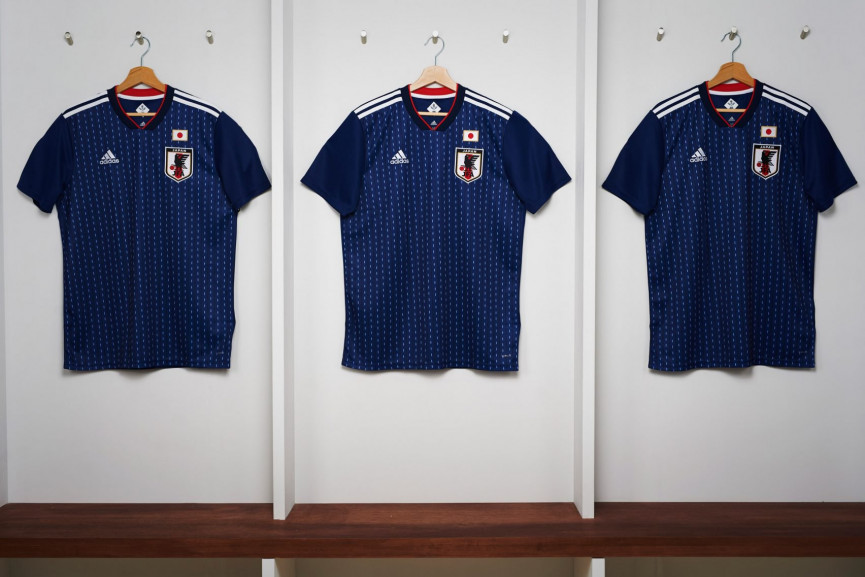 It's the World Cup next year, which has kind of snuck up on us a bit, what with England being even more unwatchable than usual recently, and you're going to want a good shirt to wear down the pub for it. This adidas Japan home shirt is a particular highlight (though most of adidas' efforts have been excellent, so you can take your pick really). Good one for a brother or a mate you really, actually like, this.
Amazon Echo Dot - £49.99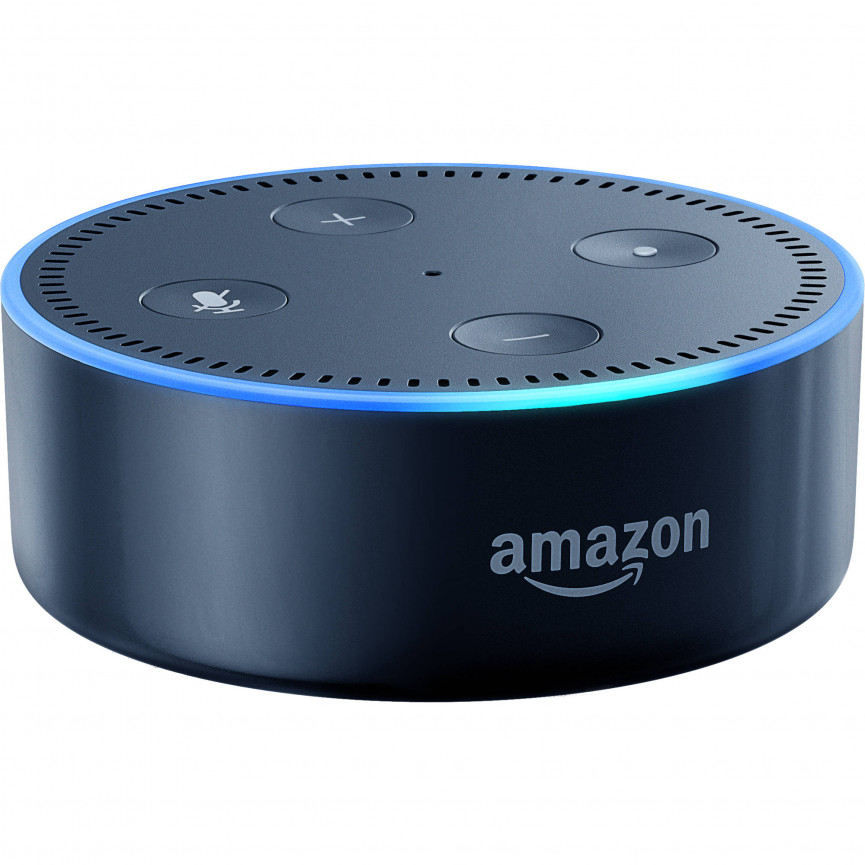 Look, we're all going to have to bite the bullet and get one of these eventually, so it may as well be for Christmas. The Dot is just over half the price of the full Echo, while still retaining all the key functionality (it loses the ability to play music through a speaker). Voice tech is one of those things you resist until you have it, and then you never go back.
Happy Socks Mix Socks Gift Box - £29.85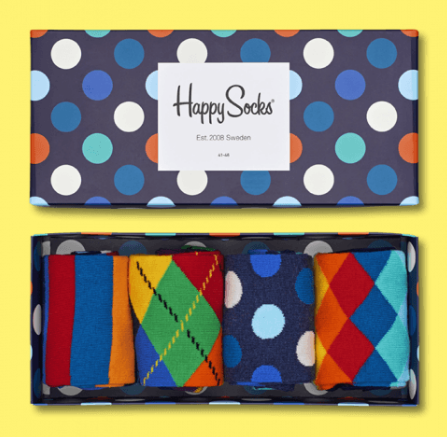 How else could we end but with socks - you cannot go a single Christmas without gaining at least one new pair of socks, so why not make them good ones? Even better, why not make them happy ones? This set of four cheerful pairs can spice up any outfit, or just make you smile every time you look down at your feet as you mooch around the house in your pyjamas.
---
Make the most of your seasonal shopping
Fancy some cashback on your Christmas shopping? American Express has set out to help you be more savvy with your seasonal spending. As a new Platinum Cashback Everyday Credit Cardmember you can receive 5% cashback on your purchases for the first three months of Cardmembership, up to £100. Earn up to 1% cashback thereafter depending on spend. The minimum annual spend to be eligible for cashback is £3,000*. What's more, why not shop on your local high street to earn credits on your statement? Between 2 – 17 December 2017, every time you spend £10 or more at small businesses participating in Shop Small, you'll get a £5 credit on your statement. There's no limit to the number of £5 credits you can receive, but you can only claim it once at each small business. To take part, just register your Card and you're ready to Shop Small once the offer is live. Terms and Conditions apply, find out more at amexshopsmall.co.uk.
To find out more about the American Express Platinum Cashback Everyday Credit Card click here
REPRESENTATIVE 22.9% APR VARIABLE (SUBJECT TO APPROVAL). TERMS AND EXCLUSIONS APPLY*
*TERMS AND CONDITIONS APPLY. 5% CASHBACK WILL BE PAYABLE TO YOU BY AMERICAN EXPRESS ON YOUR PURCHASES MADE IN THE FIRST THREE MONTHS OF CARDMEMBERSHIP (UP TO £100). CARDMEMBERSHIP BEGINS FROM CARD APPROVAL. CASHBACK IS EARNED ON NEARLY EVERY FULL £1 SPENT ON EACH PURCHASE. THE VALUE OF EACH PURCHASE WILL BE ROUNDED DOWN TO THE NEAREST FULL £1 BEFORE CASHBACK IS CALCULATED. CASHBACK WILL BE PAYABLE AT THE FOLLOWING RATES: 0.5% ON SPEND UP TO £5,000 PER YEAR, 1% CASHBACK OVER £5,001 PER YEAR. CASHBACK WILL BE PAID BY CREDITING YOUR ACCOUNT DURING EACH CARD ANNIVERSARY MONTH ON THE EXPENDITURE THAT HAS TAKEN PLACE DURING THE PRECEDING 12 MONTHS. THE MINIMUM ANNUAL SPEND TO BE ELIGIBLE FOR CASHBACK IS £3,000. INTRODUCTORY OFFERS ARE NOT AVAILABLE IF YOU CURRENTLY HOLD OR HAVE HELD ANY OTHER AMERICAN EXPRESS PLATINUM CASHBACK CARDS IN THE PAST SIX MONTHS. CASHBACK IS NOT EARNED ON BALANCE TRANSFERS, CASH ADVANCES, AMERICAN EXPRESS TRAVELLERS' CHEQUES, FOREIGN EXCHANGE TRANSACTIONS, INTEREST, ANY SPENDING IN EXCESS OF YOUR CREDIT LIMIT, CHARGES FOR RETURNED PAYMENTS, LATE PAYMENT OR REFERRAL CHARGES AND AMERICAN EXPRESS CREDIT CARD FINANCE CHARGES. PROMOTER: AMERICAN EXPRESS SERVICES EUROPE LIMITED HAS ITS REGISTERED OFFICE AT BELGRAVE HOUSE, 76 BUCKINGHAM PALACE ROAD, LONDON, SW1W 9AX, UNITED KINGDOM. IT IS REGISTERED IN ENGLAND AND WALES WITH COMPANY NUMBER 1833139 AND AUTHORISED AND REGULATED BY THE FINANCIAL CONDUCT AUTHORITY.