ShortList is supported by you, our amazing readers. When you click through the links on our site and make a purchase we may earn a commission.
Learn more
The ultimate fitness guide 2020: everything you need to get fit
Including all the sports tech, running gear and the best equipment around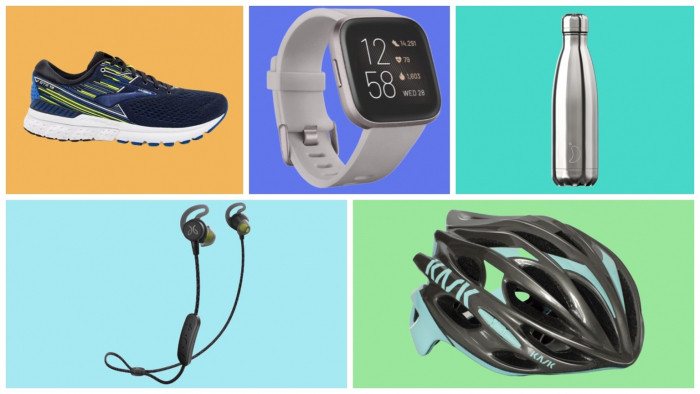 As the new year rolls in, you're probably been inundated with gym membership deals, ads for every possible fitness brand and a bunch of ironic 'new year, new me' Twitter posts.
Which is all well and good, but if you're new to the fitness game, it can actually be pretty difficult to know where to start. After all, when you're being bombarded with discounts left, right and centre, how do you know which brands are actually worth it.
That's where this guide is here to help. Whether you're entering a marathon or simply just hoping to get as far as signing up to the gym, this is all the fitness gear you need to get started.
From fitness trackers to football boots, we've got you covered. All of the below have been crowned 'best of the best'; either because our readers deemed it so, or because it's been rigorously tried and tested by one of our experts.
This is everything you could ever need to get your fitness journey started.
Best fitness app for the living room If you want to get fit but don't want to leave your house, then this exclusive Amazon Fire TV app is for you. Peloton - of subscription cycling fame - has gone beyond the bike and teamed up with Amazon to offer a series of exercises that you can do in the home.
If you do have a treadmill (head to our best treadmill guide, if you are thinking of buying one) then this app offers exercise routines that use your own gear. But there are also some great exercises that focus on things like yoga and building up your core strength.
Currently the app is available for the Fire TV Stick (2nd Gen), Fire TV Stick 4K, Fire TV (3rd Gen Pendant design), Fire TV Cube (1st Gen) and the all-new Fire TV Cube.
You do need to cough up $13 for membership (although there is a 30-day trial). The subscription does mean that you get to do classes with the rest of the Peloton community, which is great for those who don't want to venture out but do want to feel like they are partaking in a class. Classes range from 10 minutes, to an hour.
If you do have an exercise bike, then this is a great way to join Peloton, without having to pay for one of its expensive bikes - as you can cycle to the classes in front of your TV.
Read: Best online workouts: get moving with these fitness streaming platforms
Best Fitbit The Fitbit Charge 3 is a reader favourite thanks to its iconic, slim design. It has everything you'd want from a Fitbit; a heart rate tracker, message notifications and a waterproof body. Not only is the display touchscreen, but it's also 40% larger than the previous Charge, which is ideal for when you're trying to check it on the go.

Read: Best Fitbit: which is the best Fitbit fitness tracker for you?
Best fitness tracker
Fitbit also dominates the wider world of fitness bands, too - the Fitbit Versa 2 was crowned 'Best Overall' in our review of the best fitness trackers. It has built-in Alexa so you can set alarms, control smart home devices and hear news bulletins all at a simple voice command. You can also control Spotify, has a battery life of nearly a week and use Fitbit Pay to pay quickly when you can't reach your wallet.
Read: Best fitness tracker: track your activity, heart rate and more
Best running watch
The Coros Apex may not be a watch you're familiar with, but with a 46mm display and optical heart rate sensors to provide information on activity like your stamina and recovery time, it's one worth investing in. Plus, at £269.99, it is pretty affordable in comparison to many running watches out there.
Read: Best running watches 2019: for beginners, marathons and ultras
Best running app Strava is a great option for runners (and cyclists) who want to see a detailed breakdown on their workout. It works with both iOS and Android, and there's also a safety function called Beacon, which can be turned on to share your location in real time with friends or family members in case of an emergency.

Read: Best running apps: from big name brands to stride tracking tech
Best running headphones
There's nothing worse than a pair of headphones that won't stay in your ears during a run, except maybe getting your hand continuously tangled in the wire. That's why investing in a good pair of running headphones is so important. The Jaybird Tarah Pro topped our review of the best running headphones because they would not budge, had a decent battery life and a great sound quality, too.

Read: Best running headphones
Best smart scales Smart scales now do a lot more than simply telling you your weight. The Withings Body+ scales are a winner with our readers because they're easy to use, and monitor water and bone mass as well as the usual weight readings. They are a number of colour options to choose from including pastel green, grey and black.
Read: Best smart scales: watch your fitness soar with these great gadgets
Best folding bike Cycling around a big city can sometimes be a logistical nightmare, especially when it comes to maneuvering it onto the train. So, perhaps it is time to invest in a folding bike. The B'Twin Tilt 500 is a bargain at just £269.99, and a great option for your first foldable bike. It folds up in 30 seconds and unfolds in even less. Three colours available; snow white, fluo yellow and iris blue.
Read: Best folding bikes 2019: 8 brilliant bikes for your work commute
Best treadmill Let's be honest, the weather in the UK is miserable 97% of the time, which means going for a run is probably the last thing you want to do. Buying a treadmill is a way of limiting the excuses. Reebok's treadmills are certainly some of the most affordable, with the ZR8 and ZR10 models the ones to keep an eye out for. The ZR8 has a maximum speed of 10mph, 12 levels of incline and the running deck can be folded up when not in use.

Read: Best treadmills for your home
Best exercise bike Buying an exercise bike can be a great way to get fit, just make sure you're actually going to use it before spending the money (they're certainly not cheap). The Wattbike Atom works with the bike-tracking platform Zwift and will automatically make changes to the resistance based on the exercise happening on Zwift (which is pretty cool). Zwift allows you to ride through 3D rendered environment on your TV, phone or tablet so you're not just blankly staring at a wall while you ride.
Read: Best exercise bike
Best bike turbo trainer If an exercise bike feels like a bit of a waste of money, when you bike is gathering dust in the garage, you might want to consider getting a bike turbo trainer. The Wahoo Kickr Core allows you to ride your bike indoors, is compatible with bike-tracking platforms like Zwfit and TrainerRoad, and Bluetooth-enabled. It's also pretty quiet and has a maximum resistance of 1800W.
Read: Best bike turbo trainer 2019: smart cycling trainers for indoor riding
Best football boots Originally released in 1994, the Predator had a bit of a redesign for its 25th anniversary. The Zidane Accelerator is a new, limited-edition version of the boot worn by the World Cup winner in 1998, and the gold design is definitely going to get you noticed.
Read: Best football boots 2019: for all skills and budgets
Best running shoes

Having the right pair of trainers is so important when you start out running if you want to avoid injury. The Brooks Adrenaline GTS 19 came out on top in our review because it's a great option for beginners and marathon runners alike. The super comfortable shoe should adapt to most people's running style and help prevent your feet from rolling inwards.
Read: Best running shoes 2019: perfect footwear for every kind of runner
Best walking boots
The UK has some pretty beautiful countryside, but if you want to explore it properly then you'll want to pick up a pair of walking boots. After some rigorous testing, the Salomon Quest 4D 3 GTX were crowned the best. These boots are big, sturdy and ready to tackle any mountain you put in their way. Their outsole will stop you slipping no matter the terrain and they also do a pretty good job at repelling water.
Read: Best walking boots: the best hiking boots for outdoors adventures
Best sports bra
After putting eight different sports bras to the test, the Pour Moi Energy Underwired Bra was deemed the best thanks to its breathable material, thick straps and a three-hook clasp (much like a standard bra), which offers firm support.

Read: Best sports bra
Best cycling bibs and shorts You won't find another set of cycling bibs and shorts quite like the Kymira Sport Onyx kit. According to its makers, the kit can improve the wearer's performance due to the 'Kynergy' technology in the material. It converts heat admitted by the wearer into Far Infrared Radiation, which is said to increase the production of nitric oxide (and therefore, distribute oxygen more efficiently thanks to increased blood circulation). The material itself is also pretty breathable and the shorts have grip bands to keep them in place.
Read: Best cycling bib shorts and jerseys: for ultimate comfort on the go
Best bike helmet It's never worth scrimping on your safety, so knowing which bike helmet is worth it is important. The Kask Mojito, which was previously used by Team Sky, is aerodynamically designed with 26 ventilation holes. It may be more than you usually spend but with a dual-layer padding inside the helmet, it's comfortable as well as protective.

Read: Best bike helmets 2019: 8 great helmets to get you out on the road
Best yoga mat Liforme's mat may not be the cheapest, but if you're planning to do yoga a few times a week, it's worth investing in a mat that will last. The Liforme mat is longer and wider than most giving you more space to move from pose to pose. The mat is also PVC-free and biodegradable. There are five colours to choose from including pink, purple, blue and green.
Read: Best yoga mats 2019: for beginners and pros - all budgets considered
Best Yoga Blocks
Latest
Health & Fitness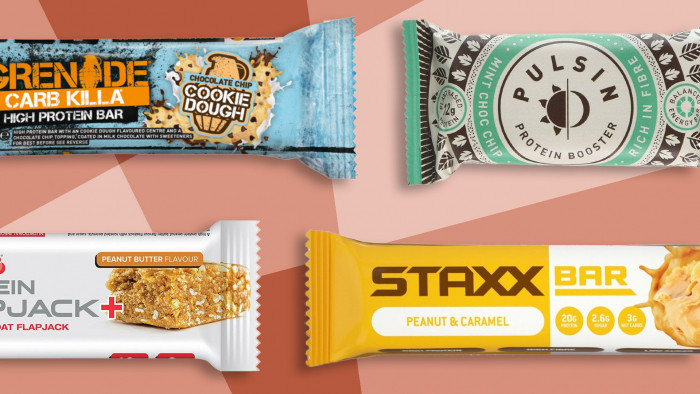 The best protein bars to fuel your workouts
Health & Fitness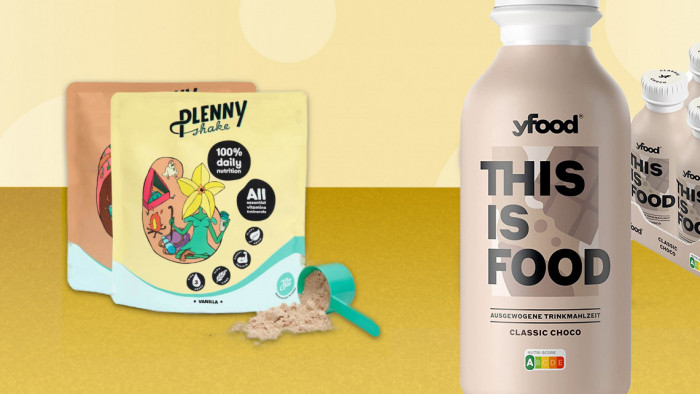 Best meal replacement shakes we have tested this year
Related Reviews and Shortlists