ShortList is supported by you, our amazing readers. When you click through the links on our site and make a purchase we may earn a commission.
Learn more
Best fitness tracker 2020: track your activity, heart rate and more
Track your runs, swims and gym sessions with these best fitness trackers.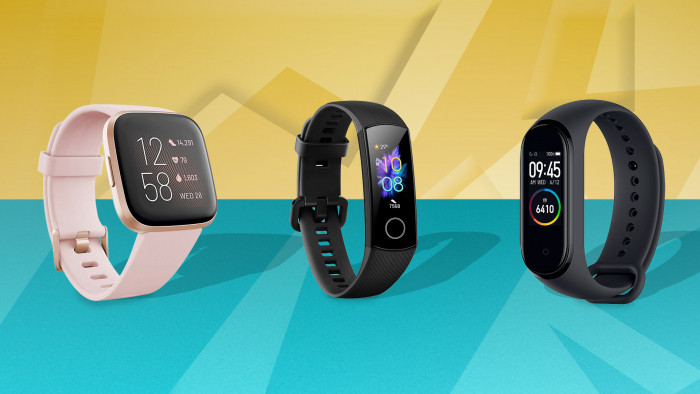 The best fitness trackers have come a long way from counting your steps and little else. Heart rate tracking, pace tracking, stress tracking and even heart health tracking are all possible. The top fitness tech can also be a mini personal trainer (and even a doctor) for your wrist.

UPDATE:We've added the Amazfit GTS smartwatch to our list of the best fitness trackers this week. In many respects, it may be a budget smartwatch in comparison to the likes of the Apple Watch, but it makes our list because it's a great fitness tracker. It has an always-on display, it's waterproof up to 50m and has good GPS - perfect for runners.
With so many tech companies adding more and more sensors and features to fitness trackers, including brands like Fibit, Garmin, Withings and Huawei, it can be difficult to work out which one is the best fitness tracker for you. Do you need a simple band? One that doubles up as a smartwatch? One that'll look as good at the office as it will at the gym? There's lots of options and lots of questions to ask.
Over the past five weeks, we put 11 fitness trackers to the test in order to award the best, find out which work well, which are good for a budget and which may fall short.
The winner is the
Fitbit Versa 2
. It has a large screen, fantastic activity track, heart rate and sleep tracking, and delivers notifications straight to your wrist. Our best value choice is the
Xiaomi Mi Smart Band 4
. It tracks your workouts, shows simple notifications and it's comfortable throug the sweatiest of workouts despite costing less than a night out.
But there's plenty more to consider and, as you'll find out below, finding the right tracker for you will depend on how you like to workout, your screen preferences and even your style.
If you're looking for a smartwatch that also doubles up as a fitness tracker, check out our list:
the best Android smartwatch 2019
: wearable tech that has you covered for style and sports.
Best value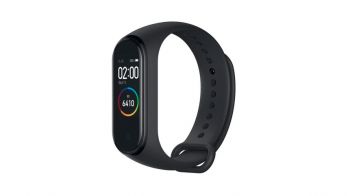 Xiaomi Mi Smart Band 4
£26.48
One of the best value trackers on the market, there's a lot to love about the Mi Smart Band 4, including its slim design and good heart-rate tracking.
View now at Amazon
The Xiaomi Mi Band 4 is a brilliantly capable activity tracker considering it costs less than most nights out. It has a colour screen and a heart rate sensor.

Best overall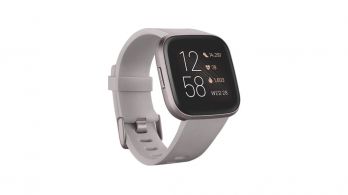 Fitbit Versa 2
£184.89
A fantastic fitness tracker, this performed well in every category, including tracking, style and comfort.
View now at Amazon
Proof there's more to a fitness tracker than you can learn from a website product page, the Versa 2 is a delight to live with. Its battery lasts the best part of a week and the large screen makes the most of its many features.

Fitness tracker buyers are in for a treat. You can buy a great tracker band for under £30, and even these low-cost models do much more than just step counting.
Those already knee-deep in a training regime may want a band with GPS, recommended for runners. But we are still wowed by the extra motivation a fitness tracker can provide for less than the cost of a meal out at a mid-price restaurant.
Do consider spending a little more if you want a band to wear 24/7 and replace a normal watch. You might just fall in love with a band like the Fitbit Versa 2.

Best fitness trackers shortlist
Best fitness trackers: how we selected them
Fitness trackers, activity trackers, fitness watches and smartwatches: these labels are often used interchangeably. So how do we choose the best fitness tracker when there are so many different types? We set some rules for our picks.
First up, we wanted trackers aimed directly at fitness tracking. Some smartwatches could have made the shortlist – they will track your fitness – but we went with those with a fitness focus.
Secondly, we decided to keep our watches under £250. There's plenty of £300-pluss running tech out there, such as the upcoming Garmin Fenix 6X. But we'll save that for our best running watches test.

Similarly, there are some smartwatches that cost serious cash, like the Apple Watch Series 5. But we felt most people want an everyday tracker, not one that costs a small fortune.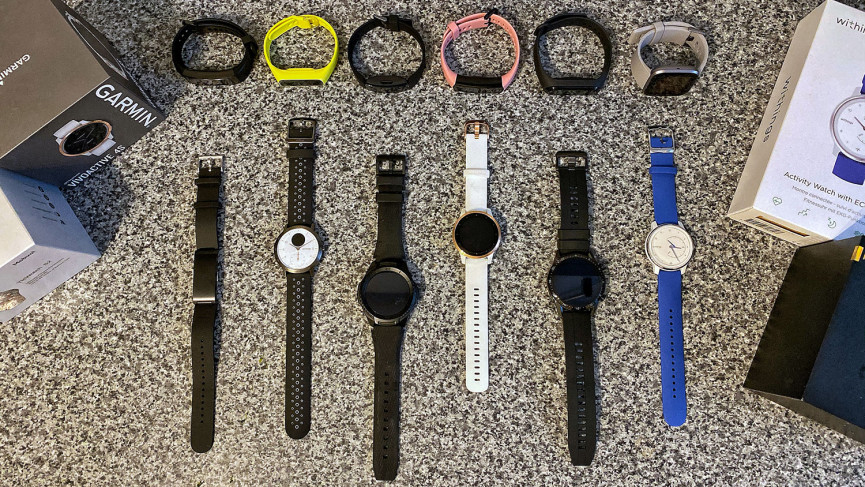 This gave us more than 20 trackers, which we then whittled down to 11 by looking for the newest and best-reviewed. Some we ditched along the way, as they are due to be updated soon, or lag behind the rest whether in terms of sensors, design or features.
The great thing about these 11? They represent a range of very different fitness trackers with a mixture of small screens and hybrid watches and smartwatches across a number of brands. Some are famed for their fitness and health tech, others for their phones.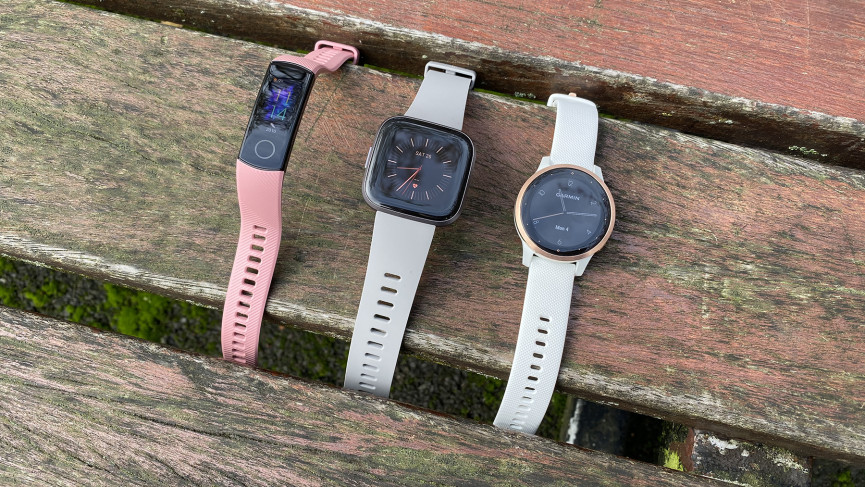 Best fitness trackers: how we tested them
There's a lot more to test in a fitness band than just their activity tracking.
We tested them on six key areas: comfort, looks, notifications, fitness tracking, added sensors or cool features, and the app.
Some of this is subjective. Luckily we've tested a lot of trackers in the past, but we still have preferences that others might not necessarily agree with.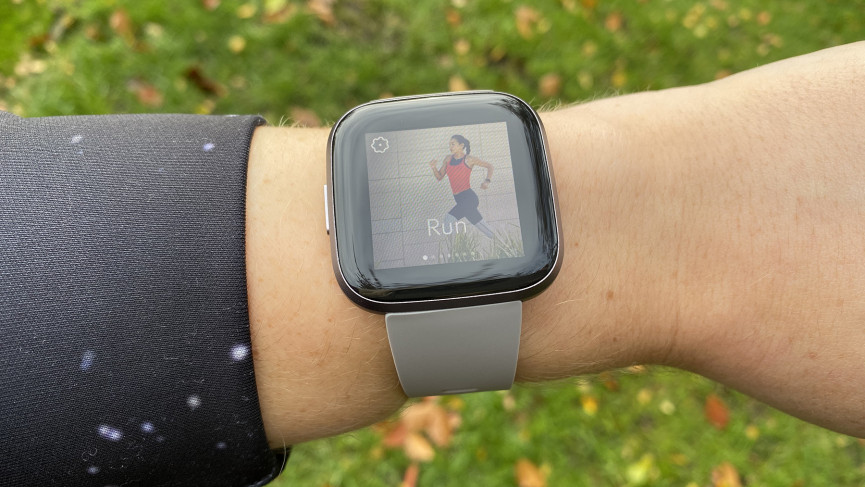 For example, we tend to like the feel of a premium silicone band while working out rather than a metallic, woven or leather band. Similarly, we like larger screens that show stats and notifications. However, as you'll see throughout the reviews below, we've tried to keep different preferences in mind.
Because the fitness tracking element is of the greatest importance, we didn't just make note of accuracy. We also considered if the tracker alerts us while working out, how data is displayed (both on the screen and on the app) and how easy it is to use when we were sweating and tired.
Each tracker was used for three to five days. During that time, each was used for notifications, fitness tracking and whatever else the tracker had to offer, including ECG readings or timers. Some of the trackers were then used again, if we felt we needed a little bit more time to make our minds up about how they work and how they were to use across a range of different scenarios – from walking to the gym, lifting weights, hitting the pool and pounding the pavement.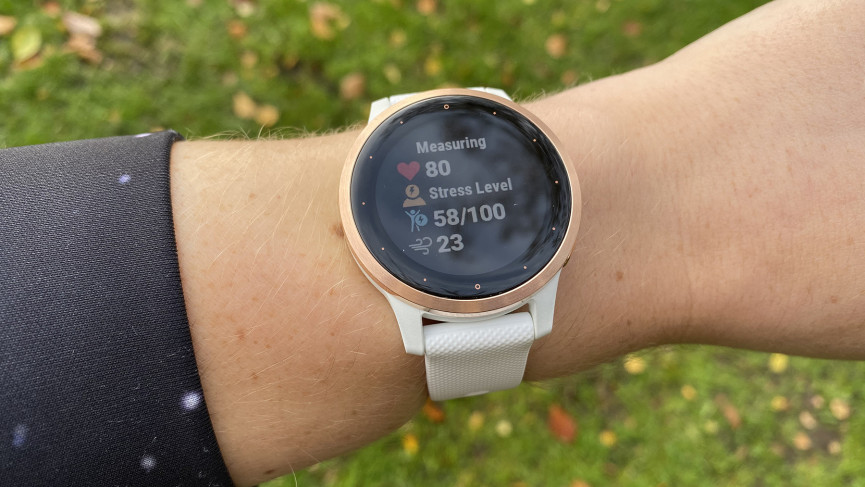 We were also keen to make a note of plenty of other factors you may not usually think of. Does the charging cable fit easily? Has it picked up some damage after just a few days? And, last but not least, we asked colleagues and friends what they thought about their looks.
Best fitness trackers reviews: the test results
The Fitbit Versa 2 came top in our testing. It feels good to wear for long periods of time, fitness tracking accurate, extremely easy to use and interpret, and all of the added apps and features were great fun to play with on the big screen. (Read the in-depth review below.)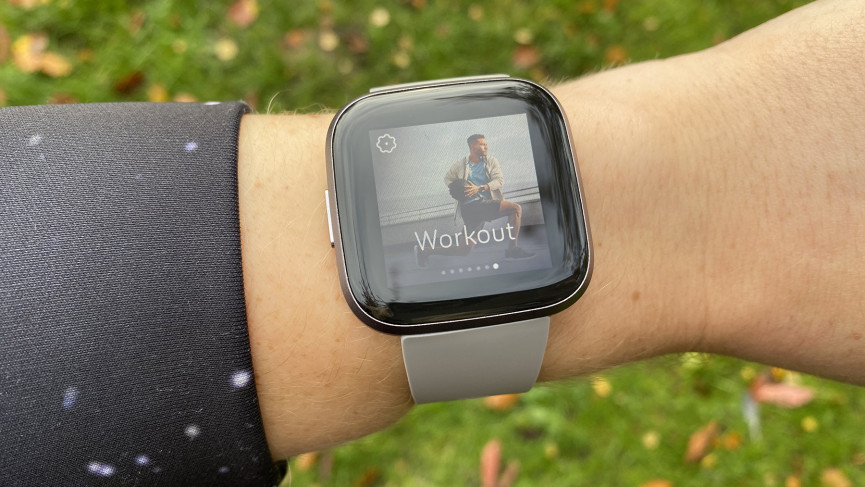 But the problem here is that we enjoyed the larger screen – but not everyone needs it. That's why we were happy that the best value trackers, which were the Xiaomi Mi Smart Band 4, closely followed by the Honor 5 Band. The Mi Smart Band 4 offered good tracking, a responsive touchscreen and a very light and comfortable experience – even during HIIT class and some very sweaty runs. (Read the in-depth review below.)
One of our other top fitness trackers was the Garmin Vivoactive 4S, which came in second in our testing. It has a large screen, readable in all kinds of lighting environments, an app that works exceptionally well and makes lots of data accessible, as well as best-in-class tracking of more than 20 activities and plenty of added features. Many fitness trackers boast about being able to track so many activities, but in our testing we found Garmin really delivered.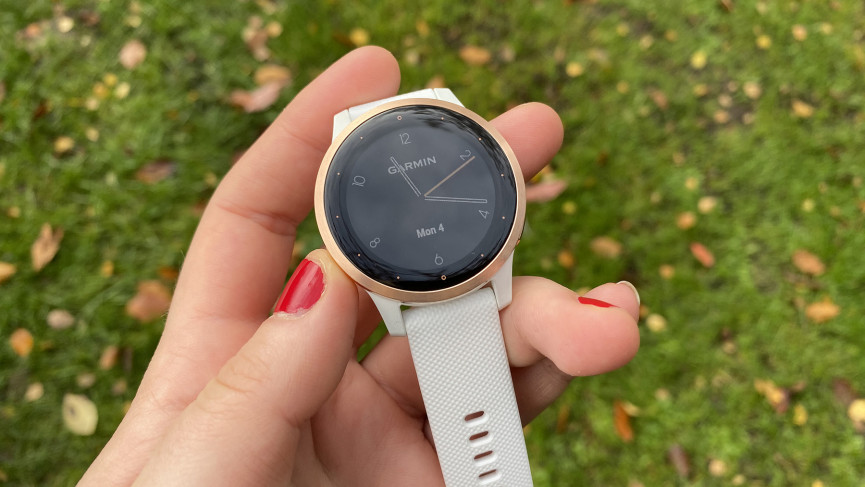 Added features include heart rate tracking, stress tracking, energy tracking and respiration too, all of which were, again, accurate, fast and had an impact on training and wellbeing. This fitness tracker also feels great to work out with, and looks stylish too – especially if you choose the metallic colour and strap that goes best with your wardrobe.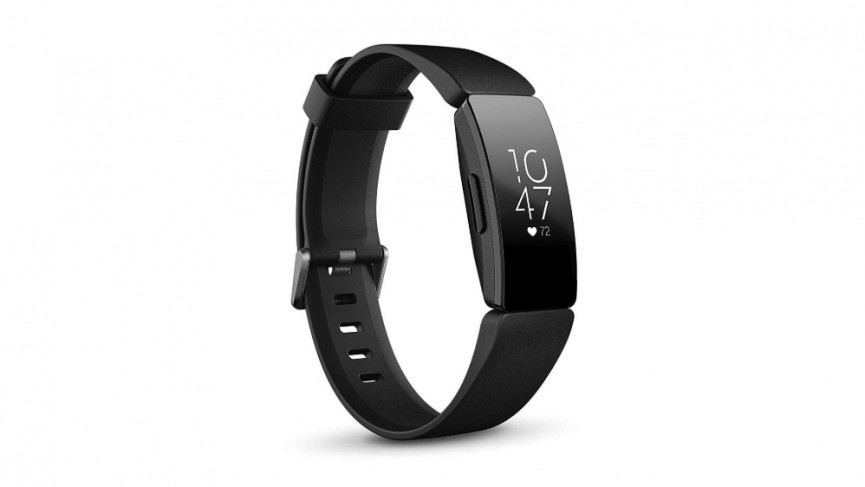 The Fitbit Inspire HRis another top tracker (and one of our best Fitbits). It came just behind the Garmin Vivoactive 4S in our rankings. If you're not bothered about the larger screen or additional apps and features of the Vivoactive 4S or even the Fitbit Versa 2, and just want to focus on fitness, the Inspire HR is the tracker for you.
That's because it brings you all of the best bits of Fitbit, including highly accurate fitness tracking, 24/7 heart-rate tracking and sleep tracking, with a battery that lasted us 5 days on a single charge. It also serves up notifications fairly well, although some of ours tended to get cut-off a little due to the smaller screen. Looks-wise, there's nothing to get excited about here, but it's a very comfortable tracker, which is minimal enough to look the part wherever you are – it also comes in a range of colours.
Fitbit's app is one of the best out there, and the Inspire HR really allows you to make the most of it, including with Fitbit's great Sleep Stages feature. If you're after simple, reliable fitness tracking without lots of bells and whistles, the Inspire HR is your best bet.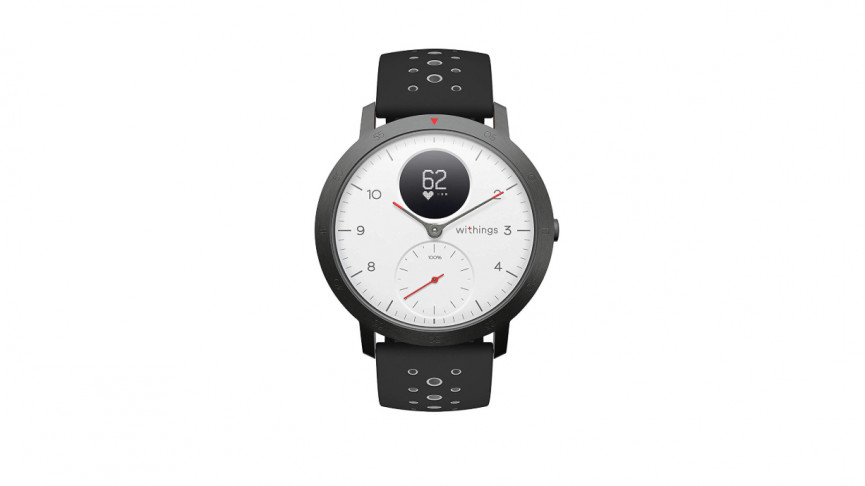 The Withings Steel HR Sport is a different option, because there's no colour display here. It's a hybrid smartwatch but still covers the basics when it comes to tracking options. This scored highly in terms of tracking accuracy and ease-of-use while working out – but doesn't offer the depth or breadth of fitness data of the other trackers.
Its simple not-really-a-smartwatch looks also made it a hit when it comes to both looks and comfort. Although tracking is good, there aren't many additional features or added apps on offer given it has a simple screen. But we think if you're looking for good fitness tracking in a simple package, this is a stylish and slightly left-field option.
The best fitness trackers reviewed:

The Fitbit Versa 2 is one of the best fitness trackers we've ever had the pleasure to use. It shows off the expertise fitness veteran Fitbit has gathered over the years.

This is a fitness tracker and smartwatch rolled into one, which means it ticks the box when it comes to notifications and added features. Notifications from a range of apps, as well as calls and messages, are displayed boldly and brightly on the Versa 2's colour AMOLED touchscreen. They also arrive right on time too, so there's no fumbling for your phone.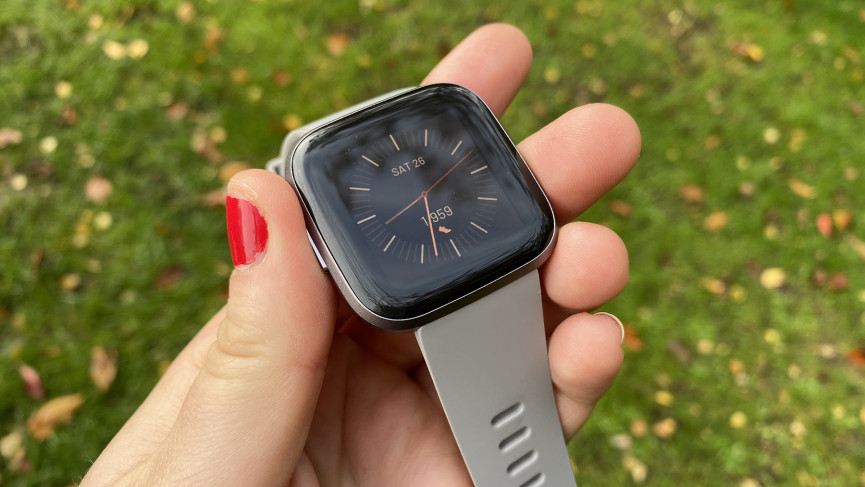 The display also allows you to interact with apps. There are over 100 to download, from timers to keep tabs on your workouts or your cooking to on-board workouts, which show you small videos of exercises in order to perfect your form. Fitbit Versa apps tend to be simpler than those for Apple and Google smartwatches, but in return you get much better battery life.
Thanks to the Fitbit Versa 2's premium silicone band, it's very comfortable to wear and, importantly, can be secured very well for high-intensity workouts. It's one of a few on the list we forgot we were wearing, which is a testament to its comfort given the display is quite big.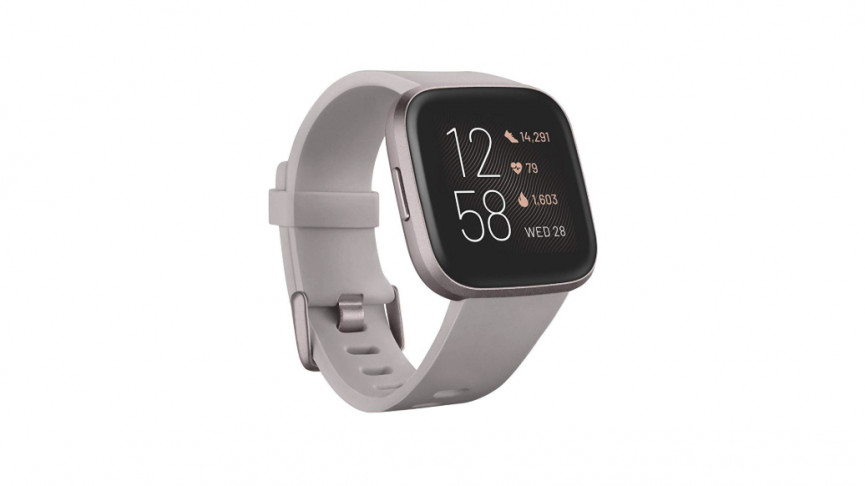 The Versa 2's looks divided opinion among our friends. Some love the larger display and rounded edges, others aren't so sure and prefer a smaller screen. We like that it's big enough to display stats, but doesn't look silly on smaller wrists. There different variations on offer help too. You can choose from a black, silver or rose gold casing and there are lots of straps too. The silicone one is our favourite, but there's also a woven fabric option in a range of colours.

The Fitbit app has long been one of our favourites too. It's easy to use for those new to fitness tracking. And once you get used to it, you can customise your dashboard to see as little or as much info as you'd like.
There's also the option to dive deeper into stats if you want to know more. We particularly love Fitbit's Sleep Stages data, which uses the sleep tracking from the Versa 2 and presents you with detailed information about how you sleep – including different stages, including deep, REM, light and awake.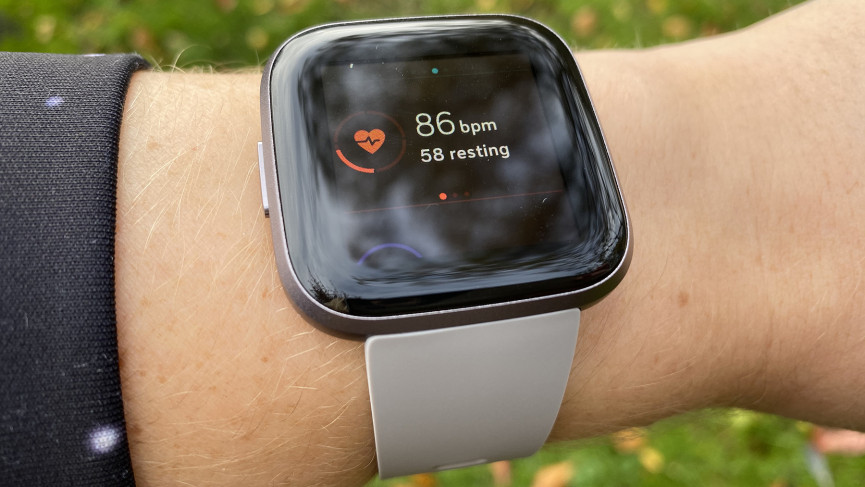 What makes the Fitbit Versa 2 stand out from the rest is that it also has Alexa built-in. This means once you get it up-and-running you're able to talk to Amazon's voice assistant from your wrist. Some will love this and use the feature to set timers or ask questions on-the-move. Others may want to leave it switched off, in which case check out previous iterations of the fitness tracker like the Fitbit Versa Lite.
Runners be warned: the Fitbit Versa 2 doesn't have standalone GPS. We've found the connected GPS works just as well, but if you really like to leave your phone at home then we'd recommend the Garmin Vivoactive 4S instead. Connected GPS means the band uses your phone's location data. You need to run with your phone if you want to see a map of your route afterwards.
The Fitbit Versa 2 is a fantastic fitness tracker with a lot on offer. It tracks a huge range of activities, with best-in-class heart rate tracking and sleep tracking. Its big, bold display is perfect for stats on-the-go, apps and notifications. You can't go wrong with this tracker.
It's all good news for the Fitbit Versa 2. Well, maybe apart from the price. At £197 this isn't the most expensive fitness tracker on the list, but it could be too much of an investment for those who are new to fitness tech.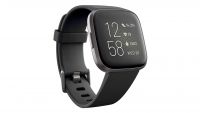 View now at Amazon
The best fitness tracker for value reviewed:
We've chosen two products for our best value fitness tracker, which both scored well in our testing. But, if we had to pick just one to feature first in this section it would be the Xiaomi Mi Smart Band 4.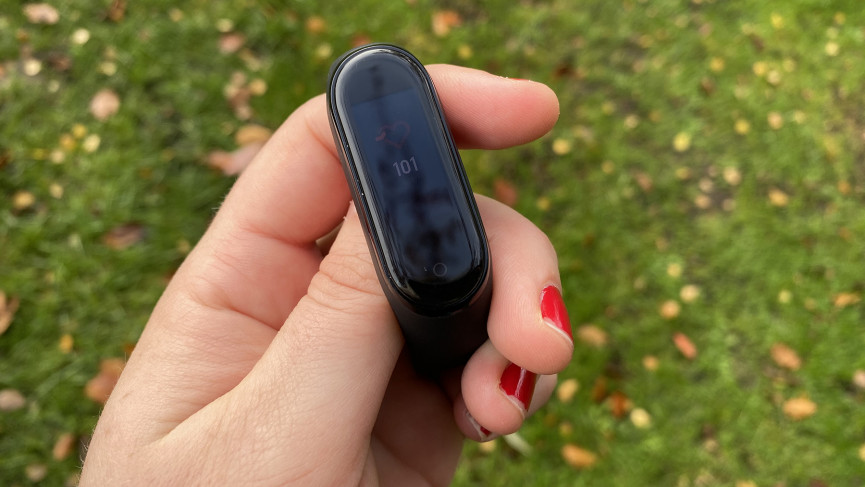 This tracker isn't just a souped-up pedometer either, it has a section filled with additional features, including a timer, the weather, an alarm, a stopwatch and more.
We particularly liked how comfortable it is to wear (we forgot we had it on a few times) and how the minimal design goes with anything because it has such clean, simple lines and a slim band. It's worth mentioning its heart rate tracking was on par with many of the more expensive trackers but the difference here is it isn't 24/7 – you'll need to activate it manually or by starting a workout. This super simple tracker costs just £28.79 and can do everything you'd need a simple tracker to do. It keep tabs on your activity and heart rate with accuracy similar to trackers that cost nearly four times the price, offers a simple and comfortable design and serves up (as best as it can do on a small screen) notifications on its OLED display.

Long battery life is one of the best features. We managed to push it to 19 days with a fair bit of use and activity tracking. This fitness tracker isn't perfect, but for the price it really does offer unbeatable value.

The Honor Band 5 is such a close second in the value stakes that we decided to present the best value fitness tracker as more of a tie than an outright winner. Most retailers are selling the Honor 5 Band for just £1 more than the Mi Band 4 right now.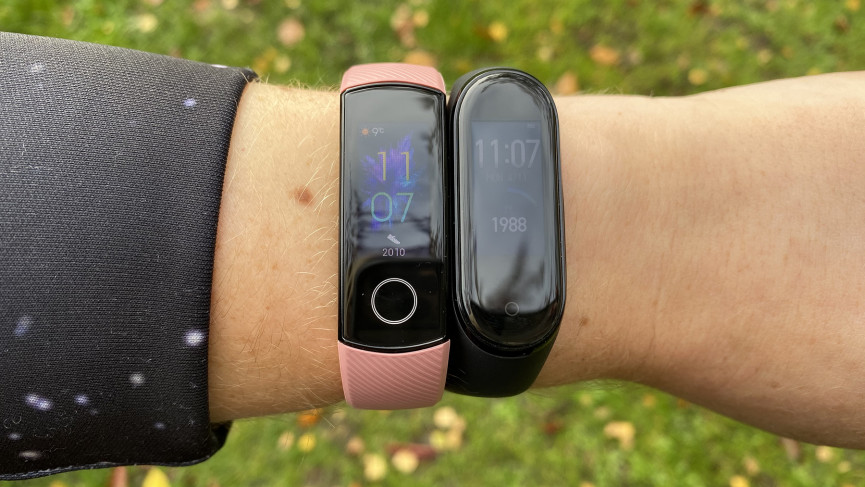 This tracker's design is one of the best among the cheap options. It's streamlined and sits very flush against your wrist. Not only does this earn the Honor Band 5 some style points, you're also less likely to knock it on gym equipment while you're working out and it's more comfortable – with a super secure buckle strap.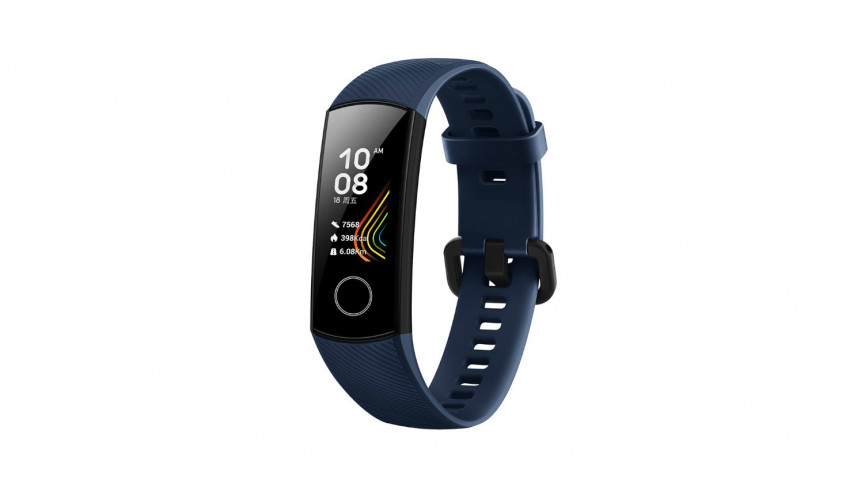 Honor's fitness tracking works well across a number of activities and the app is a real pleasure to use, with simple stats and a clean design. This won't compete with some of the top fitness trackers in terms of accuracy and the wealth of data you'd have access to, but we didn't expect that for the price. It's also worth mentioning that it fell down at times with notifications – some came through late and others didn't come through at all – and at times sweaty workouts deemed the touchscreen unresponsive, but only very briefly.
For less than £30 this is a tracker than can get you (literally) up-and-running with fitness tracking within minutes and lasted nearly a whole two weeks on a single charge – for the price, you really can't go wrong.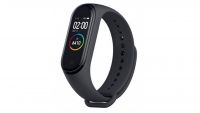 View now at Amazon
Comparing the rest on test
The Samsung Galaxy Fit Eis another cheap and cheerful fitness tracker that does a lot for such a reasonable price (you can get your hands on one for £34.04 right now). It offers accurate activity tracking, including steps, sleep and heart rate. Although its screen is small it does its best to display notifications – although they're not always clear.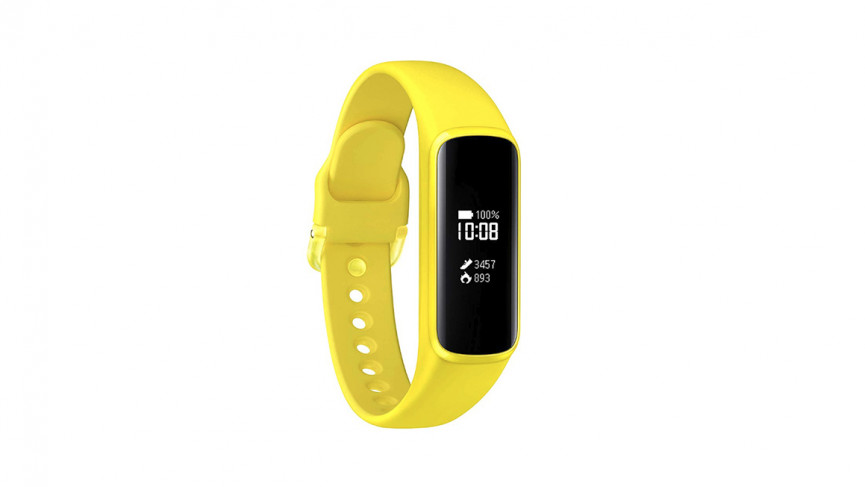 For us, it falls down in the style department. Sure it has a minimal, sporty look but we prefer some of the similarly-priced alternatives. The same goes for comfort. It was mostly nice to wear, but the Galaxy Fit E band can get a little annoying – especially during high-intensity workouts. Having said that, it's a solid option for a fitness tracker at the price.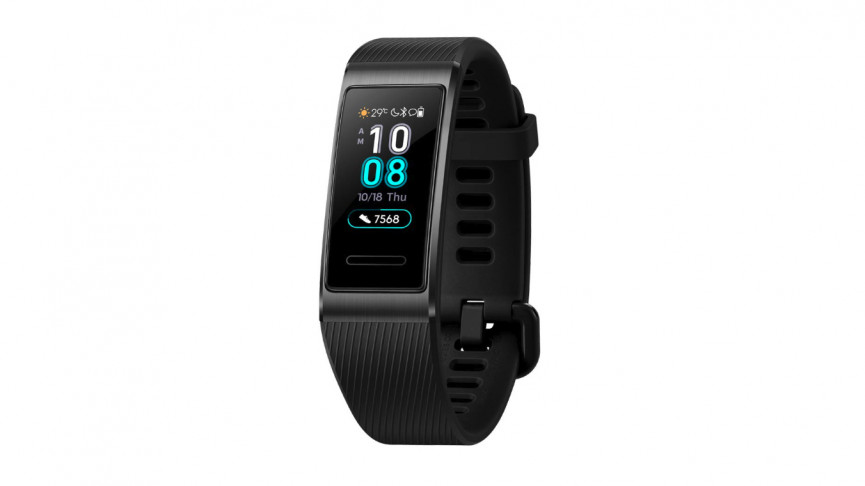 TheHuawei Band 3 Prohas similar functionality to the pick of our best budget buys, but it comes in at nearly double the price of the Xiaomi Mi Smart Band 4. Although this still makes it less than £50, it does mean we're reluctant to recommend it over the Mi Smart Band.
But it ticks the boxes in every other way and has a lot of the same software and features as the Honor Band, including sleep tracking, a "find my phone" feature and some nice additions, like a timer.
Standalone GPS is what makes this fitness tracker stand out. This is unusual for a cheap tracker and makes it a solid option for runners on a budget. We also found this locks onto our location fairly quickly – and tracks our location accurately for the whole run. Heart rate tracking also performs well throughout workouts too.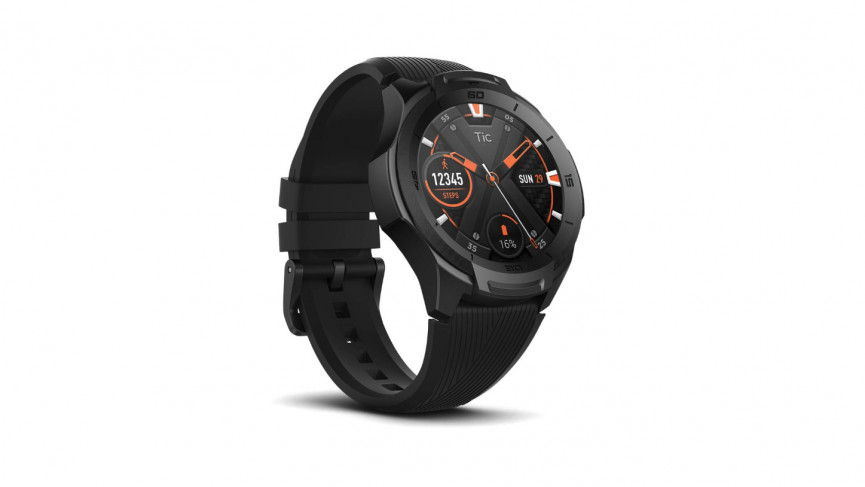 Although not strictly a fitness tracker, the TicWatch S2 WearOS smartwatch from Mobvoi is marketed as fitness-focused, so we decided to add it to our list. The first thing that'll strike you about this Android Wear OS smartwatch is its size. It's a bulky smartwatch with a huge display.
Although this is fantastic for looking at stats, apps and notifications, it won't suit everyone – particularly those with smaller wrists. Surprisingly, it was comfortable to wear during most workouts though – even though we did knock it against the equipment at the gym a few times accidentally.
Fitness tracking features are good, it keeps tabs on most activities well and has standalone GPS – we took it out for a run without our phone. Although this wasn't the quickest to lock on to the location, it's a nice addition. Fitness tracking lacks constant heart rate monitoring, which is a shame. But otherwise this smartwatch performed well and could be a good option if fitness tracking isn't your sole priority. You have to pay the price of having a smartwatch: only two days of battery life.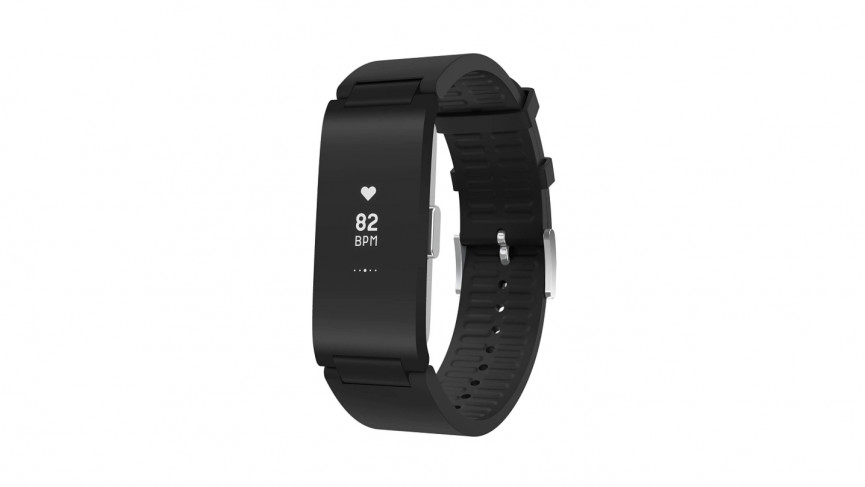 The Withings Pulse HRlooks good. It has a very similar, sporty style as some of the cheaper devices on the list, but its comfortable strap and premium feel make it one of our favourite fitness-focused designs. During our testing we found lasts a whopping 20 days between charges, which is very appealing – especially compared to similar designs that need a recharge up every few days.
There's no colour screen here, which will be fine for some who like the simple design and feel but might be a deal-breaker for others.
We loved the pared-back look and feel. It's a slightly sleeker alternative to the Fitbit Inspire HR. There are only a few workouts that you can select from the device itself, but plenty more within the app, which should suit a huge range of people: there's even ping pong!
Fitness-wise, though, it's lacks a few things, including standalone GPS and some other data, like "floors climbed". There are also no alerts as we worked out, but for some people this could be a blessing in disguise. With that in mind, this is a lovely-looking minimal tracker for fitness fans, but possibly not those serious about performance or running.
Notifications are displayed as best they can be on a small display. This isn't a smartwatch-style screen, but then again it's obviously a tracker that cares about fitness above all else.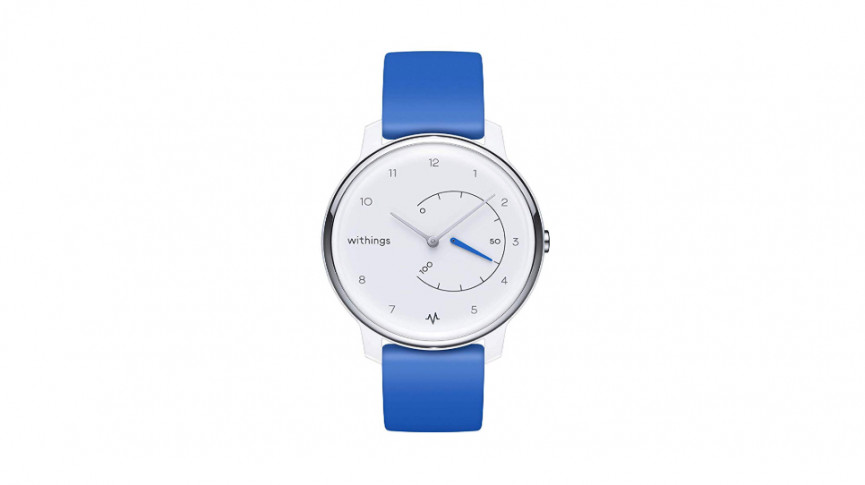 The Withings Move ECG is a slightly different tracker. It can do most of the things the other trackers on the list can do, including tell the time and track your workouts. But because it's a hybrid smartwatch, there's no bright screen here that can display your stats.
Instead, we like to think of it as a techy watch in disguise, because it tracks your activity and has a very intuitive app to accompany it, but you won't have access to stats – or notifications – from your wrist. This is bound to suit some people very well, especially those who like the design of traditional watches, but may be a big red flag for others.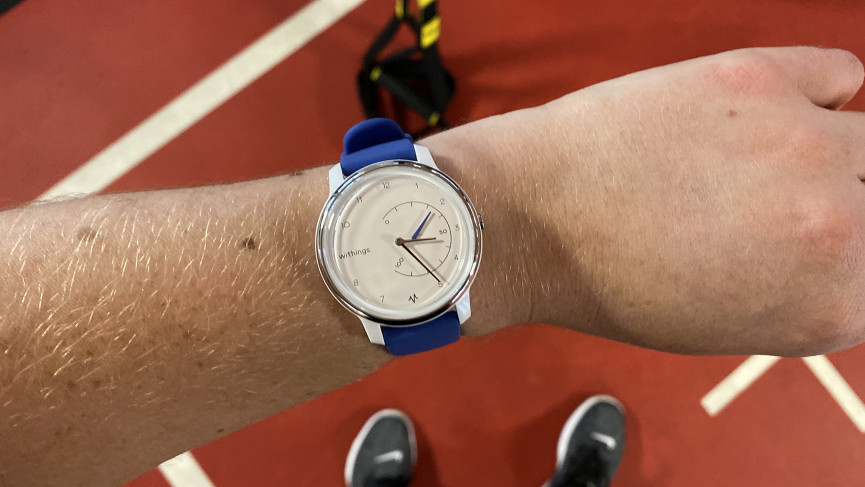 What makes it special is that it's one of the few fitness trackers on the market right now that can take ECG readings, which means that it can detect atrial fibrillation and other issues concerning the health of your heart.
All you need to do is press the button and put your fingers on the bezel. This isn't ideal – will you really think to take an ECG reading if you have heart palpitations? But it's packaged in a great slim watch and we applaud Withings for pioneering this kind of tech – the latest Apple Watch is one of the few other fitness trackers that can do this.
So although it didn't top our list – and might leave those who like seeing stats and notifications disappointed – it's worth mentioning as a great-looking watch with hidden health features.
Any fitness trackers to avoid?
The fitness tracker to avoid is mostly down to personal preference. All of the trackers tested worked well, tracked activity and provided some extra functionality, whether that's added stat gathering, including ECG or heart rate, as well as notifications or added apps and smartwatch-style features.
But you need to think about what you want from a fitness tracker. For example, the Withings Move ECG was a hit for us. We liked the simple watch face, the data that's collected within the app and the added ECG features. However, if you want to see stats as you run on the screen, set timers or be able to glance at notifications while you're on-the-move, the Withings Move ECG, as well as similar-style fitness trackers, including the Withings Steel HR Sport, are best avoided.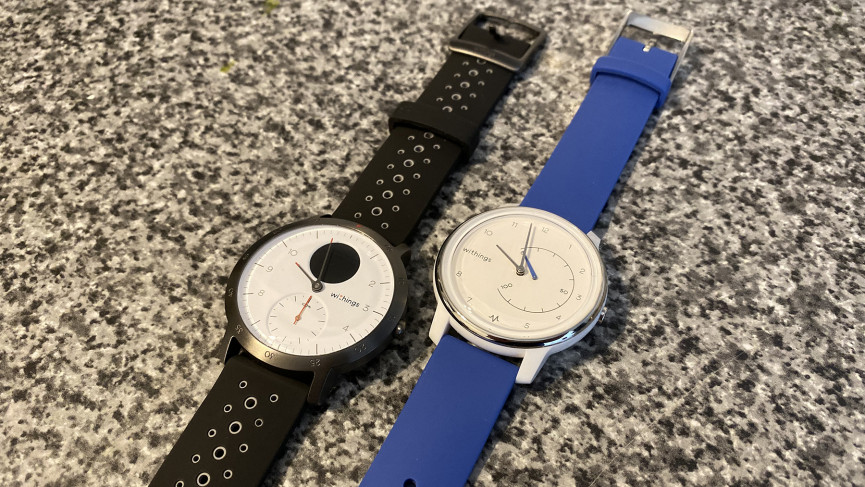 Similarly, if you've had your eye on a high-end smartwatch, like say one of the Apple Watch models or one of the top Android smartwatches, you'll want to find a fitness tracker with some smarter features too.
For example, a simple tracker like the Xiaomi Mi Smart Band 4 may be our favourite tracker for value, but fitness trackers with smaller screens and simpler features like this one, the Samsung Fit E, Honor 5 Band and Huawei Band 3 Pro, don't have added apps, features or a big enough screen to compete with smartwatches. Instead, the Fitbit Versa 2 would be your best bet, which is one of the many reasons it's our top pick in this list, as well as the Garmin Vivoactive 4S or the Mobvoi TicWatch 2.
Related Reviews and Shortlists