ShortList is now ad free and supported by you, the users. When you buy through the links on our site we may earn a commission.
Learn more
Best running leggings for women: great ladies running tights
Get the right running leggings and tights to pound the pavements.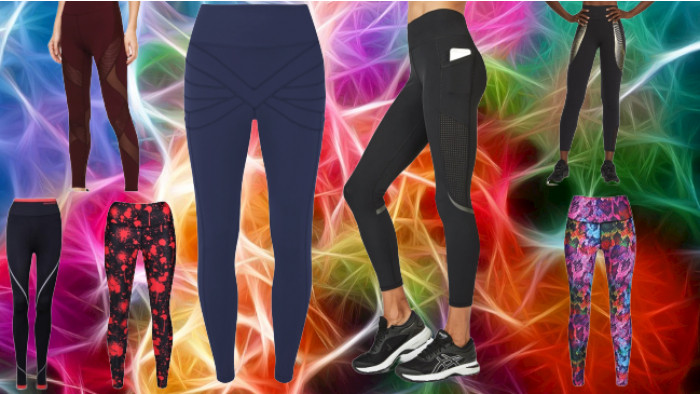 Nothing screams new-year-new-you quite like investing in a new workout wardrobe. But with so many options available, how do you figure out the best running leggings for women?
It's a constant struggle to find ladies running tights stretchy enough to sculpt to any body type, that don't sag, shrink, become semi-sheer when stretched or slowly slip down over the course of a short jog around the block. Also, we all want running leggings with pockets!
We understand there are a lot of factors to consider when it comes to withstanding the wear and tear that both competitive and non-competitive sports create. But the truth is, no one likes paying big bucks for well known designer offerings, only for them to become unwearable after a few months.
Update:We've added Maaree's Warrior leggings to the list because, y'know, they're kinda great and do everything you'd want (and more) from a pair of running tights. Set up by, you guessed it, a bright spark named Mari, this female-founded company came about as a result of her background in product testing - and they also make some of the most comfortable sports bras around FYI.
Queen B Athletics have also joined the list by popular demand. Direct from Cork, Ireland, the brand offer top-notch leggings that stand up to the toughest of workouts. Founded by sports enthusiast Brid Ryan, function comes first - followed close behind by some gloriously eye-catching designs.


Which is why we've taken to trying out some of the best designs on the market from brands big and small. Now it's your turn to let us know what you think by upvoting your favourites and downvoting those that just aren't up to the job.
So whether you're in it for the long-haul (hello marathon runners) or are simply attempting to dip your toe into the more often than not intimidating jogging pool for the first time, these are the running leggings you should consider.
Best running leggings for women
Latest
Related Reviews and Shortlists