Our work days seem to be getting longer and longer. There's less and less time to fit in anything other than the bare necessities, which means it's important that, if you do start skipping meals, you find the best meal replacement shake that's right for you.
Something will always get missed out in your list of priorities, and it is often cooking a proper healthy meal.
UPDATE:Huel, which consistently tops many of the best meal replacement lists, now comes in a new flavour: chocolate. Not only has the protein shake had a chocolate-y refresh, but it's also brought out a range of pre-mixed shakes, called Huel Ready to Drink. Meal replacement shakes are already a quick and easy way to get (most of) the nutrients you need, but this shaves off the time it takes to prep a Huel even more.
If you're able to find a meal replacement that does the trick for you, then that means you can spend more time doing the other things that matter, be it hitting the gym, working your day job or making progress on your side hustle so you can fit in more of the stuff that matters. Just don't rely on them all the time – 'real' food is always better than a shake, after all.
We've picked out some of the best options on the market, helping you cut down on hour after hour of meal prep every week.
Upvote your favourite. And add any meal-replacers at the bottom you think deserve a fair shake.
Best meal replacement shakes
Huel prides itself on being 'nutritionally complete', which means paying close attention to amounts of (plant-based) protein, carbs, fats, vitamins and minerals. The company makes a variety of other products – such as bars and granola – as well as its vanilla or berry flavoured ready-to-drink offering. It contains 20g of protein per serving, meaning you don't have to worry about chowing down on a chicken leg of hard-boiling a couple of eggs to get your fix. The Huel offering has recently been updated to include a new chocolate flavour, as well as a ready-to-drink line for easy meal replacement on-the-move.
German company YFood packs a huge 33g of protein into its pre-mixed drink, which has been described as 'a meal in a bottle' and 'astronaut food'. As with so many of these drinks, it's nutritionally balanced to the point that it can actually replace the nutrients from meals as well as saving you preparation of time. Its European offering is strong, with 'Alpine Chocolate' among the four available flavours.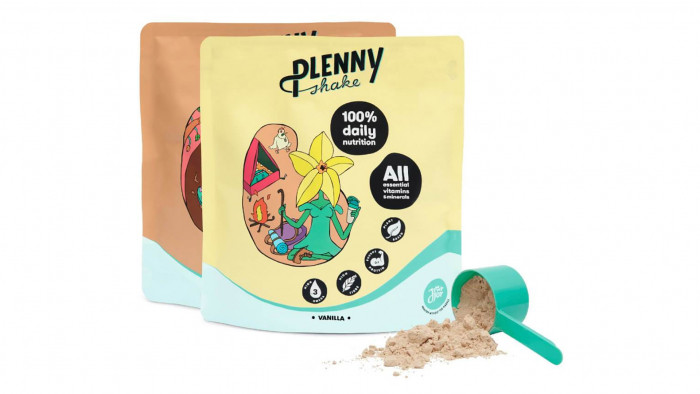 Another company that offers both pre-mixed and powdered options, Jimmy Joy is based in the Netherlands but delivers across Europe. The company has only been around for five years, but was an early mover in Europe when the whole meal replacement trend was much bigger in the US. Founder Joey van Koningsbruggen started the company in his bedroom, and within a few years had a 22-strong company selling shakes in seven flavours – including a coffee and caffeine version of Jimmy Joy's 'Plenny' shake.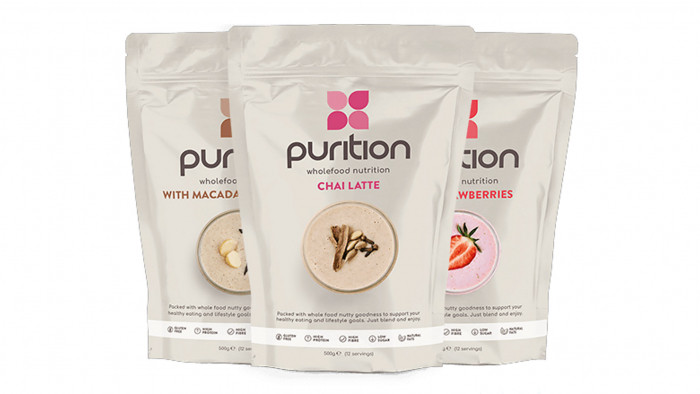 One of the handful of UK-based companies in the meal replacement market, Purition sells supplements as well as meal replacements, but its original range is what you want to pay attention to. The company makes a big deal about including 'real' ingredients – think pumpkin seeds, strawberries and pistachios – and its powder comes in nine different flavours. There's also an unflavoured option if chai latte or macadamia & vanilla flavours aren't your bag.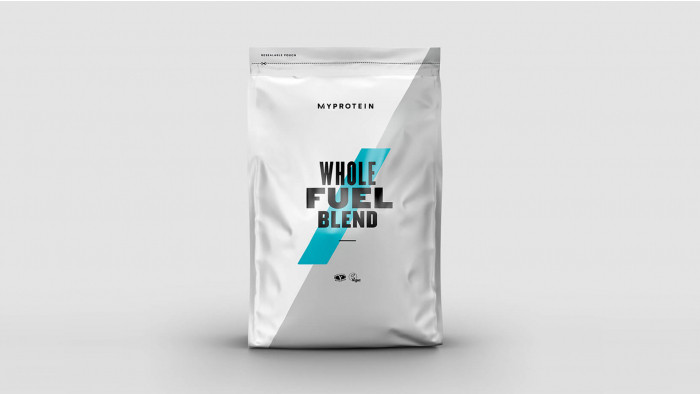 As the name suggests, MyProtein is responsible for a variety of high-protein meal replacement shakes, and its WholeFuel meal replacement offers a choice of five flavours: banana, chocolate, salted Caramel, strawberry and vanilla. A single serving clocks in at 200 calories, with attention paid to all of your macros so you can fit it in to your schedule easily. One serving contains 27 different vitamins and minerals, giving you your fill of Vitamins A, B12, C, D and more.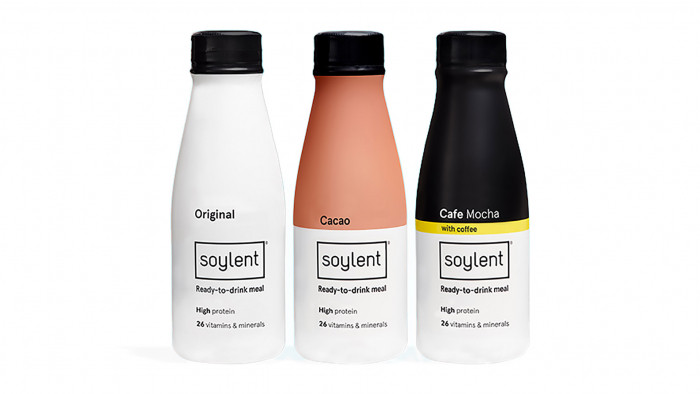 You probably heard about Soylent before a lot of the others on this list, due to its popularity with super-busy Silicon Valley folks. The UK version is now available in both powdered and ready-to-drink form. The latter describes itself as a "ready-to-drink meal", with 400 calories putting it on a par with a stir fry or scrambled eggs on toast, without any of the cooking and cleaning time.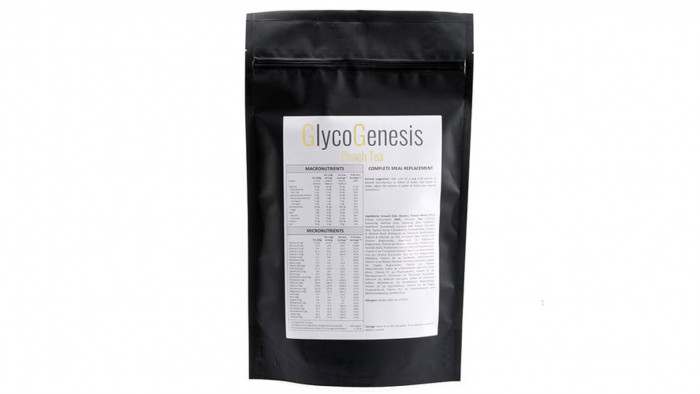 London-based Genesis Foods boast of being the first company to sell keto-friendly meal replacements in Europe, but they have more strings to their bow beyond the 'Ketogenesis' product. The company even offers discounts to carers, emergency service workers and those in the armed forces, so their powder could be one to try if you fall into one of these categories. Flavours include caramel macchiato and lemon meringue, as well as some more conventional options.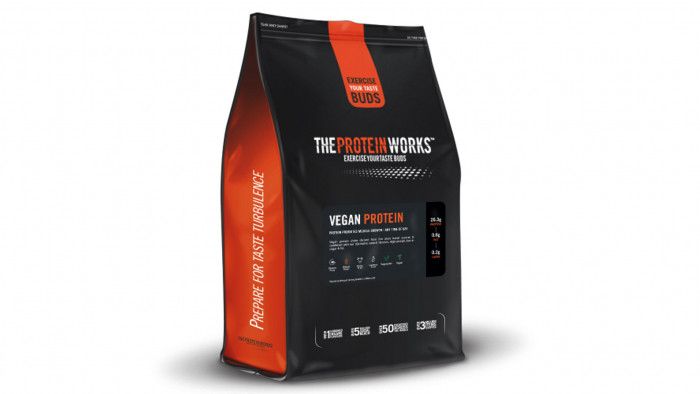 The Protein Works points to the "slow digesting carbohydrates" in its diet meal replacement product. It knows it does not just need to replace the nutrients in a traditional meal, but to keep you full afterwards. The company offers vegan and paleo protein powder for those on specific diets, as well as a range of 'zero syrups' (zero calories, zero carbs, zero fat and zero sugars) to add different flavours to its shakes.

Unlike some other meal replacements, Vega One contains plenty of greens. Its chocolate and vanilla flavoured powder includes broccoli, kale and spinach (among other ingredients). The company is aware you won't always need a full meal replacement, and suggests adding it to smoothie or baking recipes when you're not just having a glass of the stuff with water, almond milk or another go-to mixer.

While many meal replacement shakes will come in powder form, inviting you to mix your own, Saturo comes pre-mixed and ready to drink. It still contains 26 vitamins and minerals, as well as a huge 25g of protein, and comes in original, coffee of chocolate flavours. They claim it keeps you full for up to four hours, making it a popular choice with those who never have time for breakfast. The coffee flavour probably helps there, too.