There's one great thing about going to the gym – aside from, y'know, the actual workout bit. It's stepping onto a smart scale and seeing a smorgasbord of info about your health and fitness. That's why we've put together a list showing off the best smart scales on the market.
UPDATE: Exercising before eating breakfast burns more fat, according to a study by the Universities of Bath and Birmingham. This order can especially help those who are at risk of diabetes because it helps control blood sugar levels better. How does it work? Apparently, they found it burned more fat because the men had lower insulin levels during exercise, so more fat (for energy) was taken from fat tissue and from inside the muscles instead. So if you are looking to increase your muscle mass and reduce fat, perhaps eat your breakfast after working out - and maybe add an extra serving for all that hard work (you deserve it).

You can check out your body fat, your water composition. Even, yep, keep an eye on your weight. It's a really great way to keep on top of your fitness goals.
Luckily, you no longer have to hit the gym to get this info. So-called 'smart scales' can do everything they can – and also sync with your Fitbit, Apple Watch or other wearable fitness device to ensure that you're hitting those targets.
Here's our pick of the very best smart scales for the home.
Best smart scale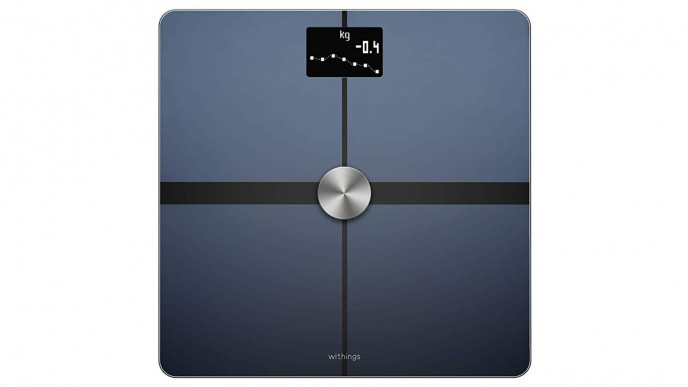 You might know Withings as a watchmaker. But it makes some of the best, most accessible smart scales too.
Its Body+ scale is a great example of this. Measuring weight, fat mass, muscle mass, water and bone mass, the scale also syncs with an app into which you can also input nutrition info – an all-rounder when it comes to keeping yourself healthy.
It also comes in a number of colours including grey, black, pastel green and pastel sand – so it'll fit into your bathroom's colour scheme, too.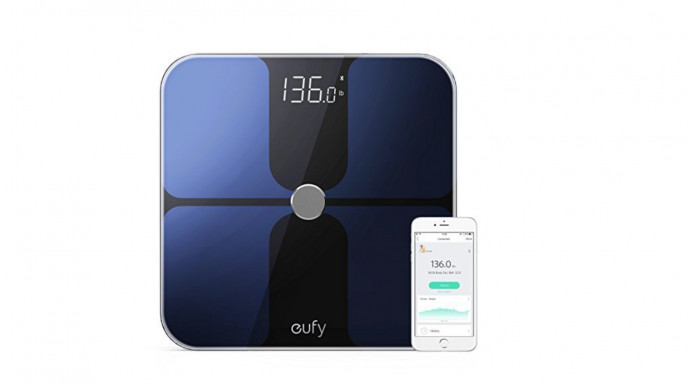 The Eufy Smart Scale is a pretty standard affordable smart scale. But that doesn't mean it doesn't have a feature or two to set it apart.
Its smooth-edged design is one bonus. And its multi-user function is also great – you can have up to twenty accounts on the device, so friends and family can get in on the action.
And with two pairs of sensors and an ITO layer, the eufy promises hyper-precise measurements.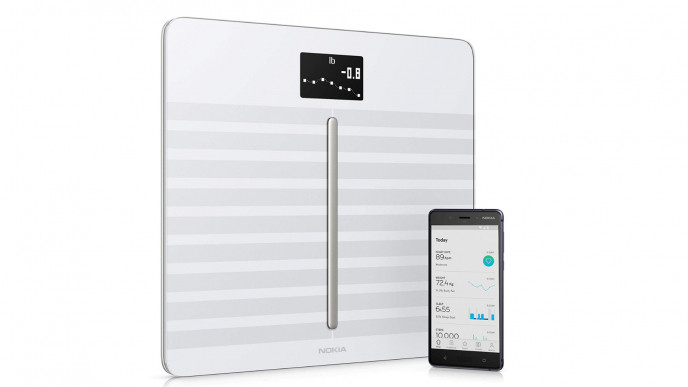 The Withings Cardio Smart Scale is one of the most advanced you'll find.
Along with weight, weight trends, body fat and water percentage, and muscle and bone mass, the scale also tracks standing heart rate – good information for any athlete. Nutrition tracking also allows you to set a health goal and, hopefully, stick to it.
It also connects with Alexa, so you can even track your progress hands-free.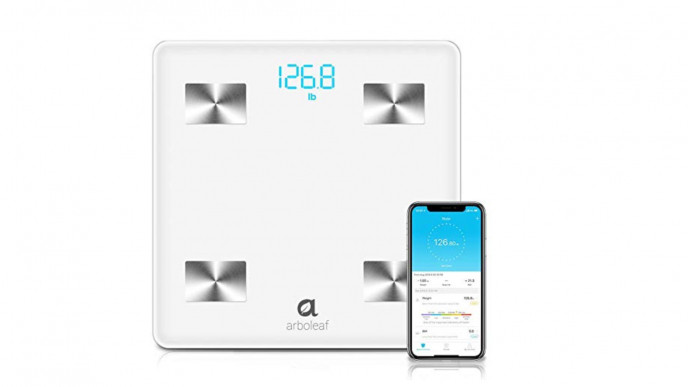 If you are after a budget buy, Arboleaf is a great shout. At just over £30 it does a lot.
The device takes eleven essential measurements to measure weight, BMI, water, metabolic age, body fat, visceral fat, skeletal muscle, muscle mass, bone mass and protein. Phew.
The device also syncs with the regular fitness apps – but, if you want, you can also download the company's own app to track your progress.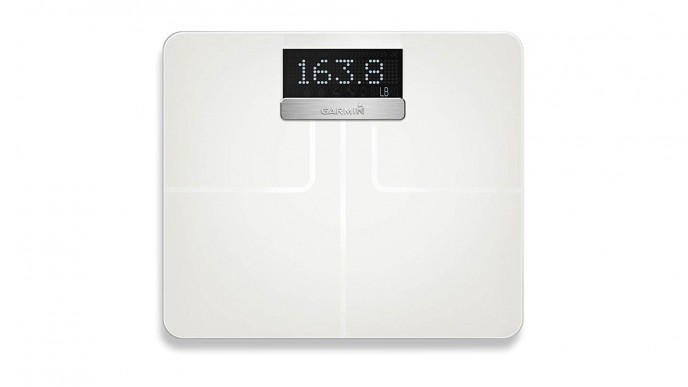 Which scale you pick does have a lot to do with the fitness apps you already use. And if you're a Garmin fan, as many fitness fanatics are, the company's Index smart scale could be the one to get.
Add this to a Garmin Connect app you already use to track your heart rate and weekly runs, and you get a 360 view of your fitness. Garmin's wearables track not only weight and body fat mass but calories and sleep, too.
So if you're after a complete health picture, this is the one to go for.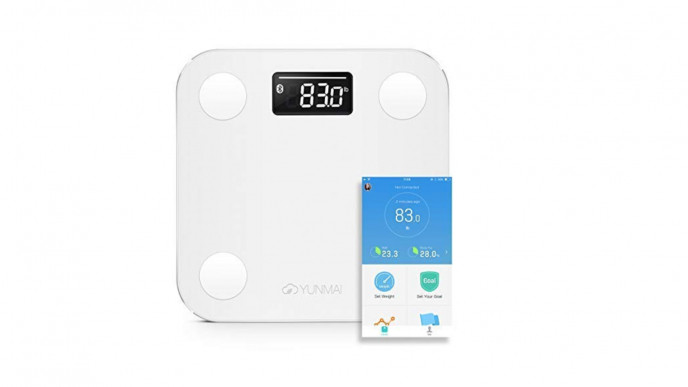 Good for your wallet and the aesthetics of your bathroom at the same time, the bright pink Yunmai smart scale looks good and performs at the same time. It records ten precise measurements. And like many scales the Yunmai also has its own app in which you track your progress.
As the name suggests, it's a little smaller and more compact than other scales – but if you're looking for a way into weigh-ins, you could do a lot worse.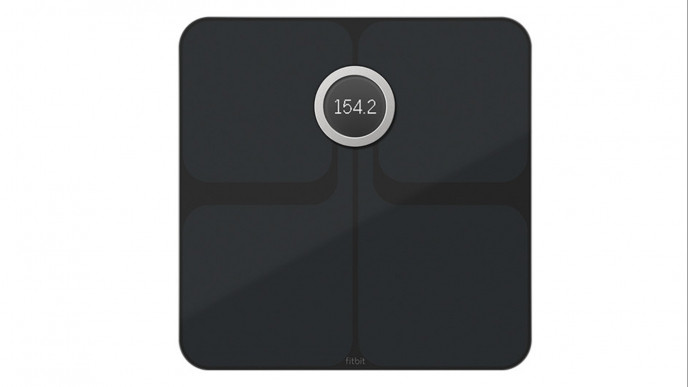 Fitbit is the most recognisable name in smart fitness tech. With an ever expanding roster of fitness and health tracking products, the company has pretty much cornered the market.
So you're in safe hands when it comes to its Aria 2 smart scale. It's Wi-Fi connected, and the scale can recognise up to eight different people. The whole family can get involved.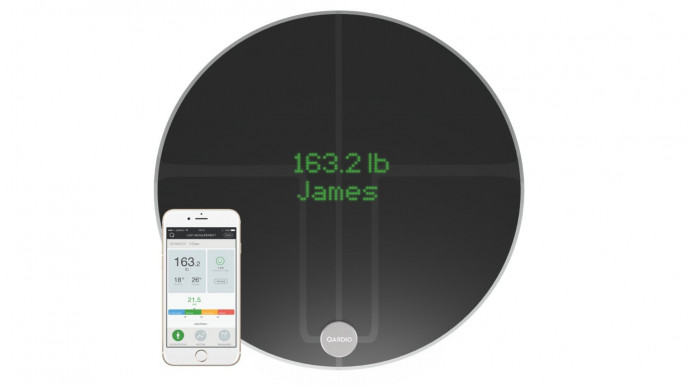 Another slightly pricier option, the Quardio has one big advantage – it's specifically designed to help track pregnancy.
The scale's 'pregnancy mode' helps mums to be to track their progress and even add pictures to their stats.
And Quardio's circular design looks pretty good, too.