Plenty of us have gone on a fitness kick in the last year or two, whether through joining a gym or taking up tennis, boxing or another sport. But nothing beats a proper game of Sunday morning football down the park, with your best football boots.
UPDATE:In football kit news this week, Adidas has unveiled its new X19+ football boots. Mohamed Salah, who plays for Liverpool FC, is starring in a series of ads showing off the new boots, which are touted as being extremely lightweight and fast – but I guess that last point depends on if you're as talented as Salah. To show off just how light and fast they are, the most recent ad, which Salah uploaded to Instagram, shows him running on water. This may sound like a silly idea for an ad, but the execution of it is actually really cool!
The only thing stopping some people from getting back into the game is not knowing where to start when it comes to buying new boots. Things have moved on since we played 11-a-side at school, and figuring out the best option can be a minefield.
We've tried to cut through some of the confusion, providing you with a guide to some of the best boots to turn you into a Sunday morning Scholes or a marshes Maradona.
Vote for your favourite pair, and let us know if we've missed a classic below.

The best football boots 2019
The original Predator boots were first released in 1994, and Adidas has revamped some of its designs for the 25th anniversary. The Zidane Accelerator is a new version of the boot worn by the World Cup winner in 1998, and its gold colour and stylish design screams high-end. This isn't the boot you choose if you're after a bargain, but will ensure the other players on the pitch notice you.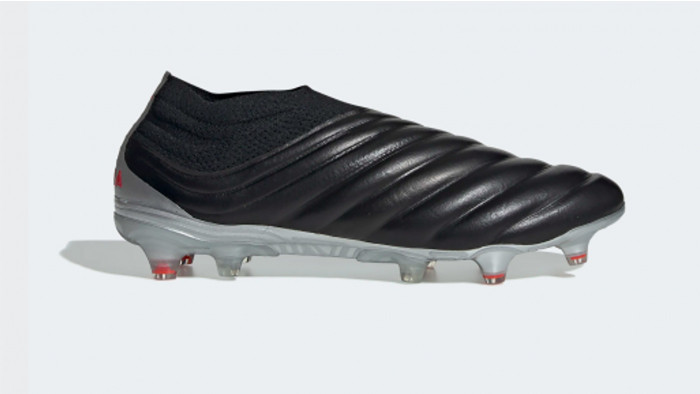 The Copa is designed with your first touch in mind, according to Adidas, so if you fancy yourself as the Xavi of your Sunday league team this looks a solid bet. It's part of the company's range of laceless boots, making for what has been described as a "smooth-as-silk ball contact". Essentially, when your first touch sends the ball straight out of play, you'll have nothing to blame besides your own lack of talent.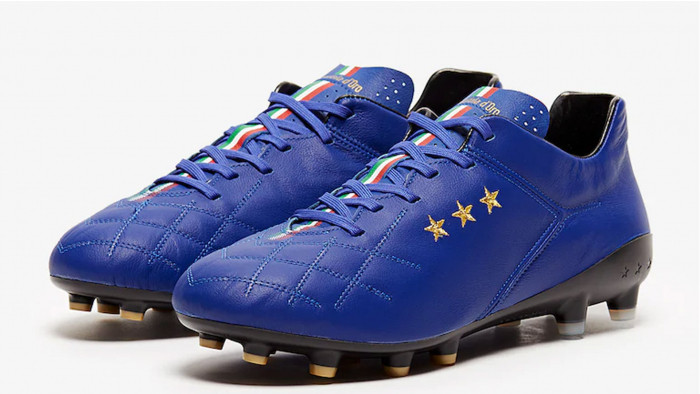 Nothing screams retro and classy quite like the blue of the Italian national kit, and Pantofola d'Oro captures the glory of the 2006 World Cup winners in this design, complete with the tricolore stripe down the middle. You can put these on and feel just like Fabio Grosso as he sends the winning penalty into the corner of Fabien Barthez's net to send thousands of fans at the Olympiastadion into ecstasy.
Puma's newest technology, known as 'NETFIT 3.0', makes for a boot that adjusts ergonomically to your foot to ensure you're not worried about an uncomfortable fit and can instead focus on the important matter of doing what you want with the football. Whether you're an ambitious player with your sights set on running the game or just looking to get through an entire game without embarrassing yourself, this kind of focus will always be handy.

Not every kickabout is on proper grass, but most manufacturers have kept an eye on the rise of artificial pitches and designed new boots with different surfaces in mind. This Nike design has been perfected for artificial turf, with an outsole plate which the company says provides "explosive acceleration on the pitch". If you're an athletic type looking to use your bursts of pace to steal a march on opponents, this could be the one for you.
There are two types of player who wear boots like this: the best player on the pitch, who can live up to the sleek design and demonstrate that they're simply better than you, or the manager's son who can screw up while wearing them and still never lose his place in the team. It's somewhere between a football boot and a pair of running spikes, perfect for leaving defenders trailing in your wake.
Where Adidas has the Predator, Nike has the Mercurial. The first iteration of the boots made its debut in the iconic 'The Cage' World Cup ad in 2002, and recent versions are worn by the likes of 2018 World Cup winner Kylian Mbappé and his Paris Saint-Germain strike partner Neymar. Nike have even rolled out a special design, inspired by the Brazil star's 'Shhh' tattoo.
It's important to mark yourself out as the flash git on the field, and white boots are perfect for that. These will guarantee kicks to your ankles and shins to make sure you know you've been in a game, while the boots themselves – handmade in Japan – will help you nail that first touch and L2+triangle through-ball as soon as you manage to evade your marker.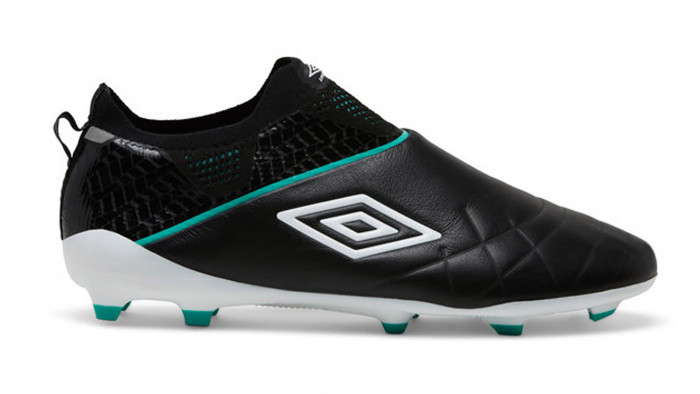 Umbro's first ever laceless boot, the Medusae 3 values comfort and grip. The manufacturer pays particular attention to maximising the "strike zone", with a design inspired by the retro Speciali boot. One for the goalscorers out there, by which we mean those of you capable of blasting one into the top corner from 25 yards, not those who will wind up your teammates by goalhanging for 90 minutes.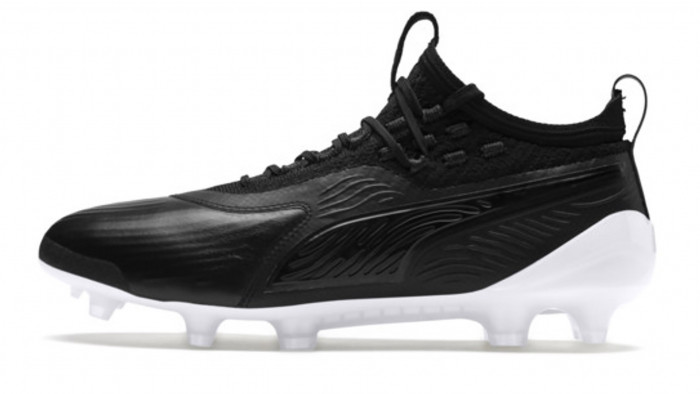 Black boots aren't solely the preserve of Proper Football Men angry at today's elite getting fancy haircuts or celebrating with elaborate handshakes. This boot has a "sock-like feel", according to Puma, while giving you the goods to sprint away from opponents before they can leave a nasty softener on your ankle inside the first five minutes of the game. One for intimidating centre-backs and pacy wingers alike.