ShortList is now ad free and supported by you, the users. When you buy through the links on our site we may earn a commission.
Learn more
Best protein bars 2020: fuel your fitness or power through paleo with these snacks
For big gains and paleo-friendly snacking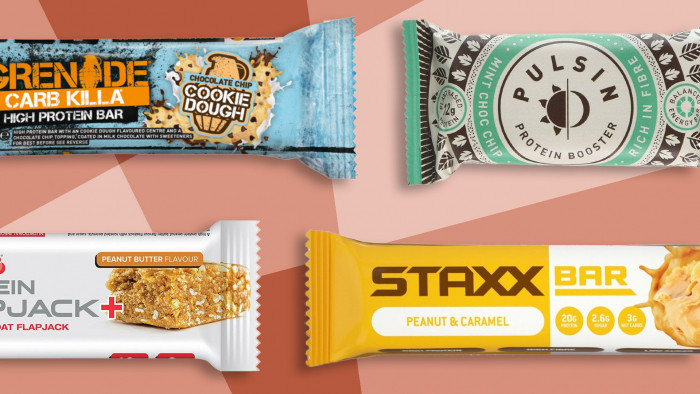 Finding the best protein bar can be a little difficult as 'protein bar' is a bit of a catch-all term. These days if you go into your local health food shop or supermarket you'll see there are lots of products touting their protein benefits – but it doesn't mean they taste good or are actually good for you.
UPDATE: If you're taking the whole 'new year, new me' motto seriously, you'd probably love a free spin session. Energy bar brand CLIF has teamed up with presenter and DJ Laura Whitmore to put on a free 30-minute spin session on 16 January to help you out. If that wasn't good enough, you can then find mocktails inspired by CLIF bars in the bar area outside. Flavours include Blueberry Crisp, Chocolate Almond Fudge and Peanut Butter Dark Chocolate. To come along, book yourself a slot via the events page. When it comes to the traditional protein bar, it is so protein-focused because they're used after workouts – protein is a great recovery food after all – but it doesn't end there.
Thanks to the popularity of paleo and keto diets, there's also a trend to buy protein bars as a snack instead of your usual carb-heavy choices – although it's always worth checking whether your new bar of choice is paleo and keto-friendly, just because it's high in protein doesn't mean it passes the test or that it's particularly low in calories.
In a sea of protein-packed foods we've found to of the best protein bars around, from the super high-protein and low-sugar gym-focused bars and the snacks you'll substitute in for the chocolate you previously put on your desk at work.
All of the bars on this list have a substantial amount of protein – some as high as 20+ grams per serving, some a little less – and hopefully this encourages you to try one or two new ones.
Upvote your favourite protein bar. And add your own suggestions for this round-up at the bottom.

Latest
Related Reviews and Shortlists