The best folding bike is the one you don't have to worry about when lugging it onto a train. Because, let's face it, your fellow commuters will be inwardly tutting when they see you on the platform, foldable cycle in tow. That is unless the bike is no bigger than a briefcase and you aren't sporting threadbare Lycra.
UPDATE: We've collected together the best folding bikes available to buy right now below, but there are some new electric additions worth flagging up. Our favourite new entry is the GoCycle GX, which is designed to be folded in less than 10 seconds (!) and provides a smooth and comfortable ride worthy of more than just supplementing your daily commute each morning – find out where it ranks in our list below.

There's a reason you want to bike, though. Whether you're in the city or the country, cycling can be a whole lot of fun. But for those us who have limited storage space or have to commute by train or bus, a full-sized bike just isn't possible.
Enter the humble folding bike. Light, portable and easy to store, the folding bike is the perfect solution for the weekday cyclist or part-time rider.
Here's our pick of some of the best on the market. Upvote and downvote to have your say.
Best folding bikes: best foldable cycles in 2019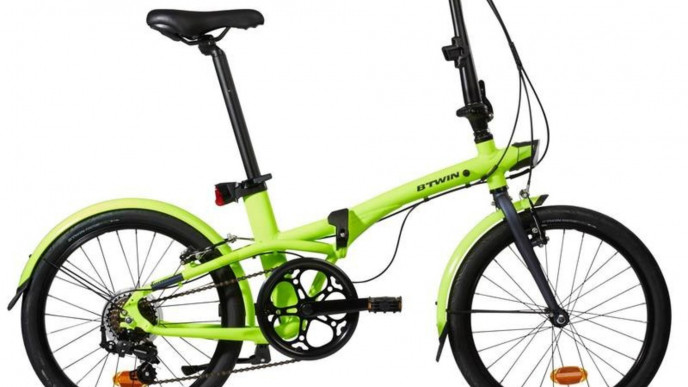 Want a folding bike but not sure where to start? You could do a lot worse than the B'Twin Tilt 500 – largely because, at £269.99, it's a solid gold bargain.
It was designed with utility in mind, in fact; B'Twin envisioned the bike being combined with other forms of transport – your morning train, for example, or a car at the weekend.
This means that it takes up very little space – though in fluorescent yellow, it won't be missed either.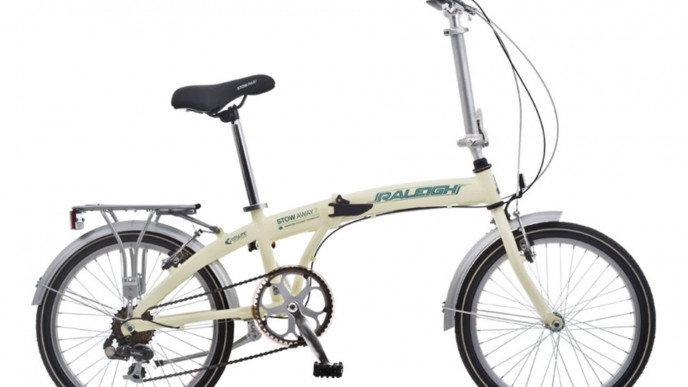 Raleigh prides itself on the compact nature of the Stowaway – as the name suggests, the model easily folds up to fit in a luggage compartment or car boot. And at 13kg, it's still just about light enough to lug around the city.
It also comes with seven gears and v-brakes – and an inbuilt mud guard suggests that it would also be suitable for more rural riding, too. More bucolic than your commute, we're guessing, but just as fun.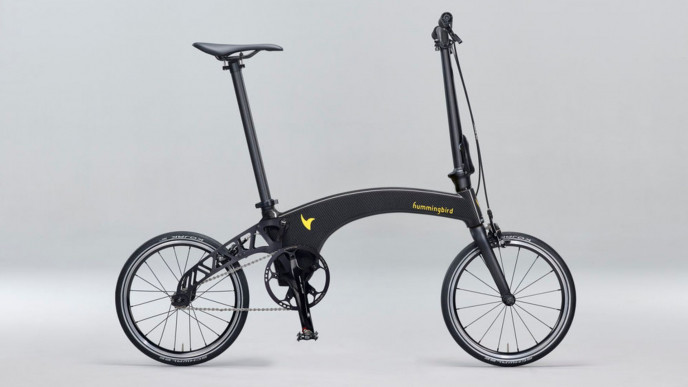 It might be a bit pricier, but if you're looking for the lightest and – as the name suggests – speediest folding bike in the world, the Hummingbird's the bike for you.
It owes its feather-light weight to its carbon fibre frame which, at 6.9kg, is pretty impressive. With 16 inch wheels and a folded size of 85 x 55 x 20cm, the Hummingbird, like the Brompton, is small enough to comfortably accompany you on the train.
And if this speedy number isn't enough for you? Hummingbird also do a four gear version and one with an e-assist motor. Well worth the money.
.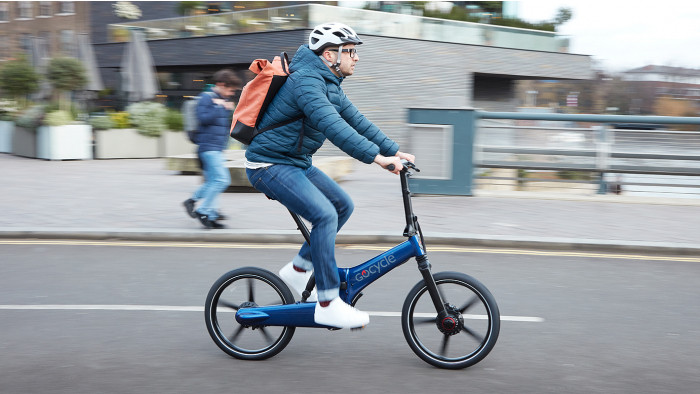 A new entry to our list, the GoCycle GX is an electric bike that's built for way more than just helping you on your commute or being carried on the train – it's sturdy, comfortable and although it may not be built for serious adventures, it's one very good urban bike.
GoCycle claims the GX can be folded up within 10 seconds, which is no small feat. It's then small enough to hide under your desk at the office or not cause too much of a stir on public transport. Power-wise, it has a lithium ion battery (300 Wh), which is easily accessible and provides a range of up to 40 miles (65 km) with a 7 hour charge time.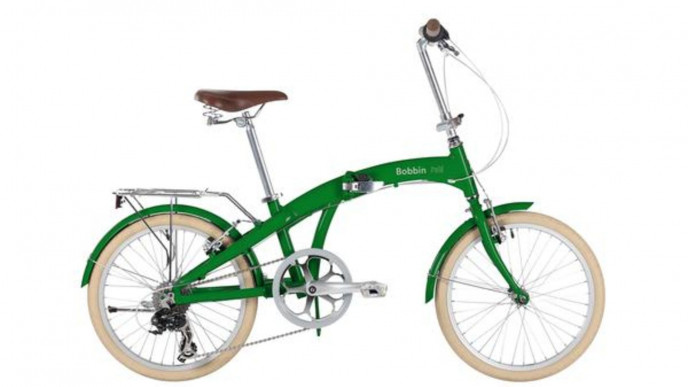 A lot of folding bikes look good – but if you want your commute served with a side of twee, you won't do much better than the Bobbin.
Available in colours including pea green, blueberry, blossom pink and an exceptionally pretty swirly black galaxy version, the Bobbin is as much a fashion accessory as it is a mode of transport. The bike is specifically designed to store in tight places – good news for anyone lacking storage space at home or taking their bike to work.
And at £425, it's pretty affordable too.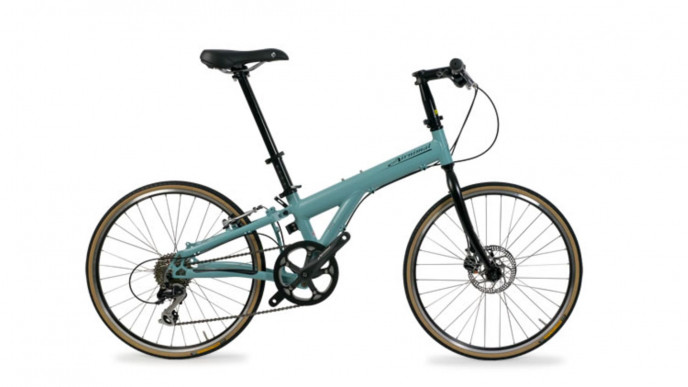 One of the larger folding bikes on the market, the Joey is probably a little more cumbersome than some of its rivals.But if you're looking for a larger wheel span and a steadier ride, then it could be the bike for you. This is reflected in available wheels – 2 inch wheels for off-roading, 1 inch wheels for urban exploring
It's another stylish one, too – we think the turquoise is particularly fetching.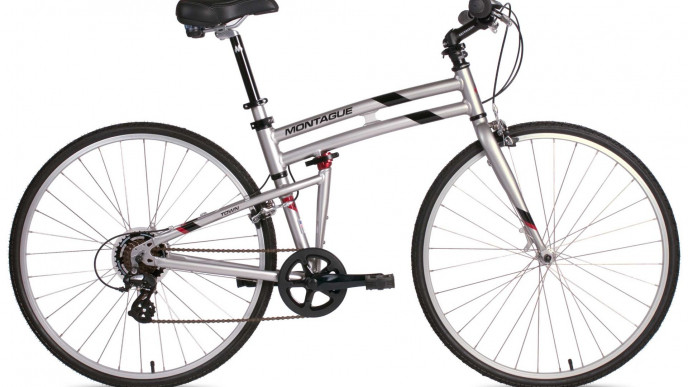 Montague, founded by MIT grad David Montague in the late 80s, has a pretty impressive history – at one point providing gear for the US Marines. And if it's good enough for them...
With seven speeds, the bike is perfect for urban or rural rides, and at 12kg is a pretty respectable weight, too. It also has an average folding speed of around twenty seconds – so no wasting time trying to get it under control, either.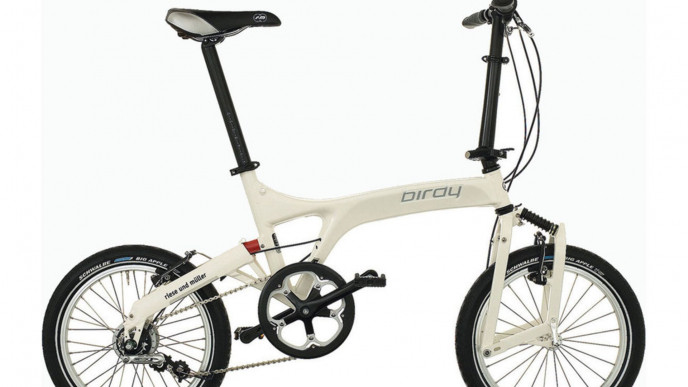 Birdy City folding bike is often cited in 'best of' lists – and it's easy to see why.
At 12.8kg, it's a little heavier than some of the other bikes out there. But experts crow over its smooth ride, superior handling and excellent eight gear system – so if you're serious about performance then it might be the one for you.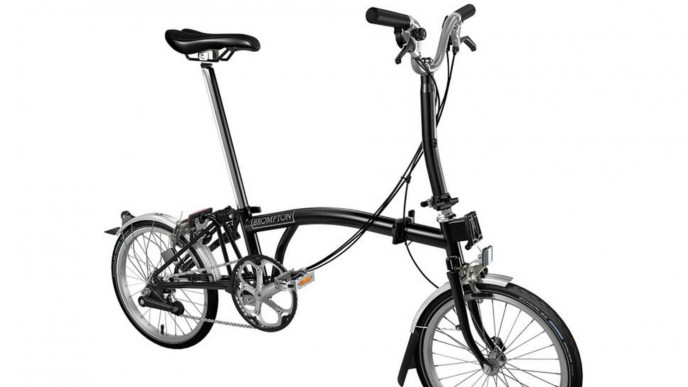 You'll probably have heard of Brompton, and for good reason. A market leader, their bikes not only perform well but look good while they do it – you can barely walk 500 metres in most cities without seeing one of their iconic cycles fly past.
At 11.7 kilograms and folded dimensions of 53cm x 59cm x 29cm, this is a great option for anyone who's short on space and doesn't fancy lugging too much metal around with them when they get on the bus.