ShortList is now ad free and supported by you, the users. When you buy through the links on our site we may earn a commission.
Learn more
Harry Kane: "I'd play in goal for England"
England's great striking hope talks Euros, animals & Justin Bieber Harry Kane has been nothing short of a sensation ever since bursting into the Spurs team in 2014 and promptly scoring 31 goals for the North Londoners.
Instantly dismissing any fears that he might be a one-season wonder, he's repeated his sensational form this season, banging in 25 goals as Spurs have mounted a sustained push for the title, with only Leicester City now standing in their way. And as if that wasn't enough, he's already become a must-pick for England, leading the side to an unlikely win over World Champions Germany in Berlin last month.
We sat down with Harry at White Hart Lane, as he met 11-year-old superfan Madison Hubbard (below) as part of Barclays' Spirit of the Game campaign, to chat about his career so far, his hopes for the Euros and to discover his knowledge of toads.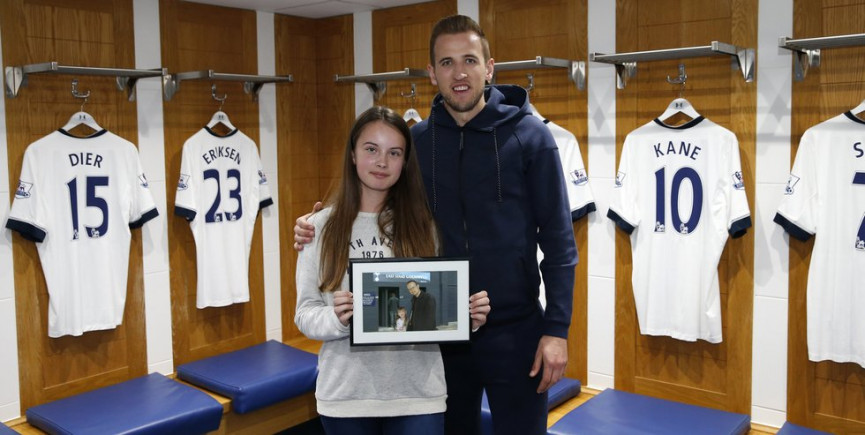 This season, Barclays is giving one fan the chance to present the Barclays Premier League trophy to the Champions. Could you be the one? Search Barclays Spirit of the Game to enter or visit www.spiritofthegame.barclays.com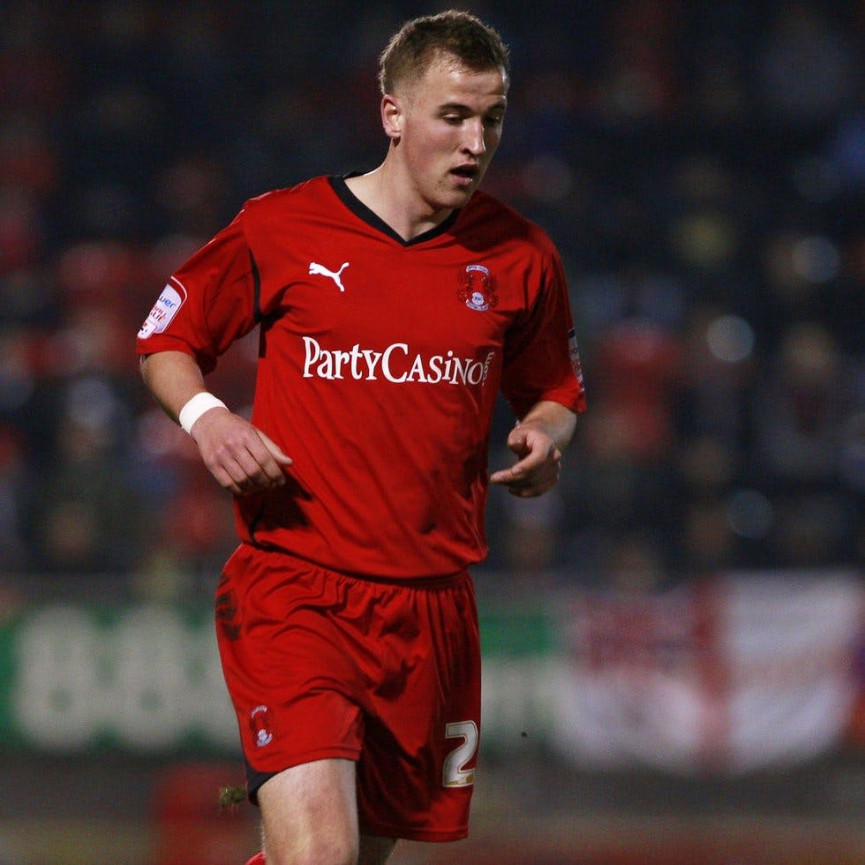 We first saw you play for Leyton Orient as a 17-year-old back in 2011, where you were very much a fox-in-the-box player. We never really expected you to be scoring 30-yard screamers and solo goals. How do you think you've managed to develop your game from those days?
I think a bit of it is obviously getting older, your muscles develop more, you get a bit more power, but I worked hard on it as well. I put a lot of work in the gym on my power, and my lower body side of it, because I felt like I needed to get a bit more pace in my game. With the finishing, I've always fancied myself as a finisher and obviously the more you practice and the older I got, getting a bit more power behind the shots, it just kind of naturally turned into it.
If we'd told you at the start of the season that it would be Spurs and Leicester competing for the title, what would you have said to us?
Yeah, I'd have been pretty surprised! Obviously I was always confident in our game, I knew we had a good team and I knew we would progress from what we did last year, so maybe not so much us [being a] surprise, but Leicester were definitely a surprise, I think even for themselves. But we're in a good position and we're feeling confident.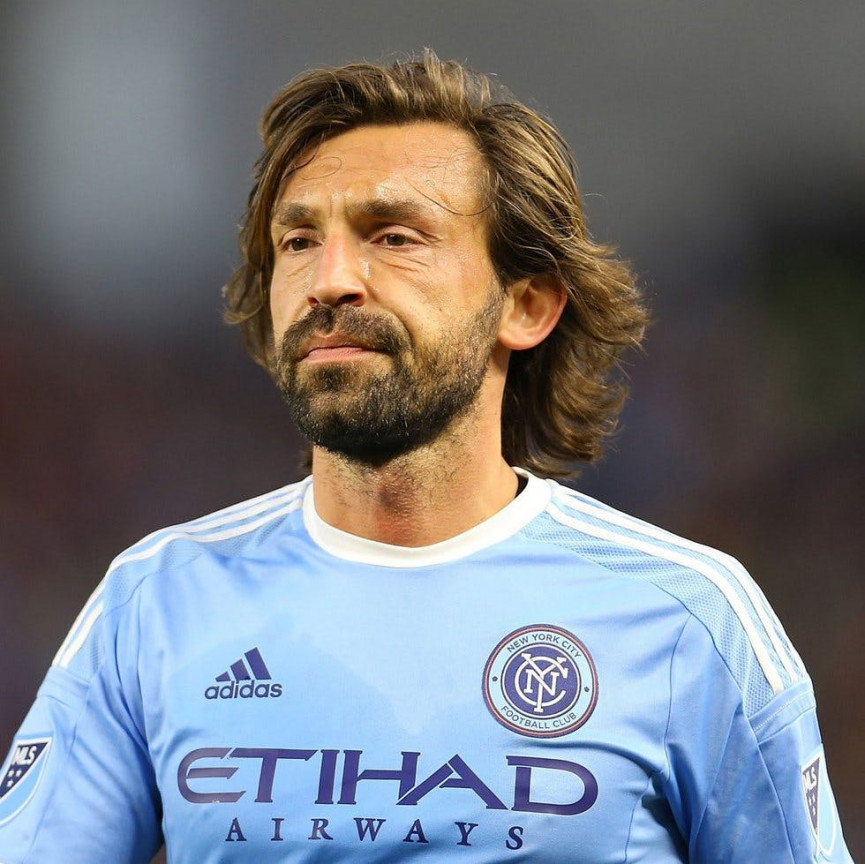 Andrea Pirlo told us you are going to have a big career and Zidane told us you were an exciting player. Are there any other big names you've had compliments from that stand out?
I think those two are pretty good - I remember I heard last season David Beckham said something to an interviewer - but it's amazing to hear those sort of compliments from some of the best players in the world and some real legends of the game. It means I'm doing something right, which is good.
Do you think there is a big four in English football any more or has the TV money changed everything? Is it anyone's game now?
I don't think it's anyone's, but I think there's a lot more teams that can finish higher than in recent years. Whether it's because of money - but there's so many teams now that can beat anyone. You've seen this season there's no easy game in the Premier League and pretty much every team has got good players, even players near the bottom - you look at some of the teams and the players they've got and you wonder how they're there. But that's the Premier League for you. I don't think there is a big four now - I think there are a lot more teams in the running for that and we're very happy to be one of them.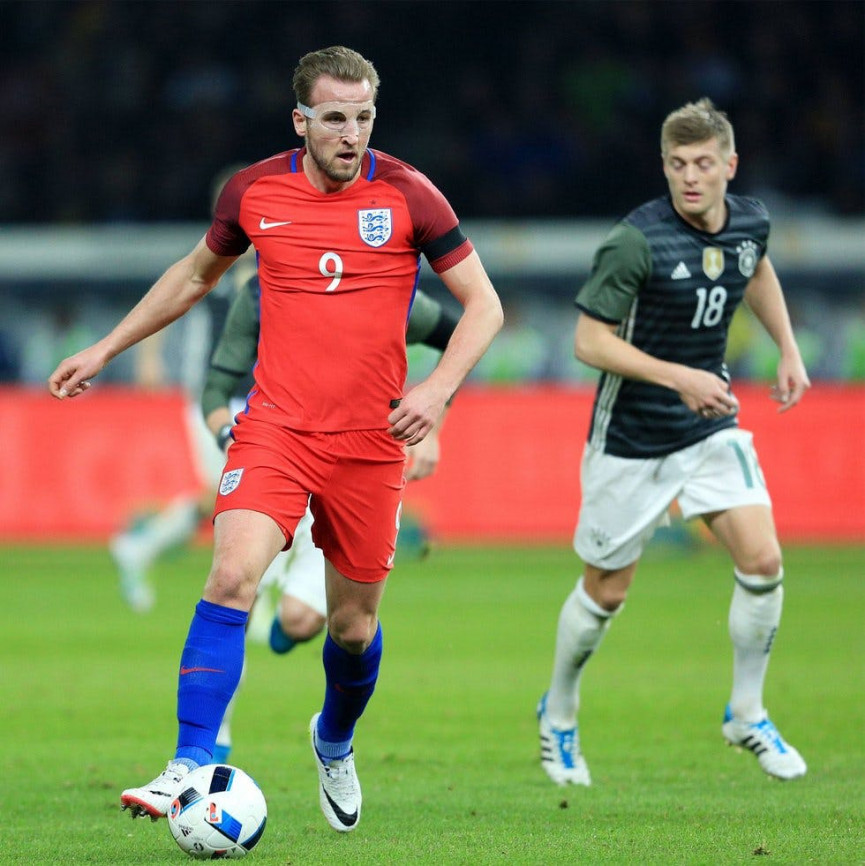 Moving on to this summer and the Euros - you've obviously got to win the League first - but who do you think is going to be the toughest game in the group stage?
Obviously I think Wales is a game that everyone's looking forward to. It's a big rivalry and the fans are going to be up for it, and they've got some great players and they've done well in their campaign, but in the Euros there's no easy game. Russia, the first game, is gonna be tough. I think it's important that we get off to a good start in the tournament and we've got to be prepared for any type of opposition and any game, because if we want to go far in it, we'll have to play the top teams in the world. Or in Europe!
You were just three when England's last really good tournament happened - Euro 96 - do you remember anything about it, do you ever go back and watch those clips?
You see the clips here and there, obviously I was very young at the time - I was probably down the pub with my family watching it! I've been watching England as a fan for quite a while now, I remember the 2002 World Cup quite a lot - some top players there. To hopefully be involved in one this year would be incredible and it would be a dream come true.
Have you got a dentist's chair celebration lined up?
No, nothing lined up yet. If I score I'm not sure what I'll do but, no, I don't think I'll be doing the dentist's chair! From your position in the squad, have you been able to have any insight as to why England just don't seem to perform at tournaments, up until now?
I'm not too sure. I think people have put a lot of pressure on England in recent years and maybe the players haven't handled that pressure so well and obviously we haven't done well in recent tournaments. But we've got a young team now, we've got kind of a fearless squad, we've got a lot of players who are in their first or second tournaments, and I think you see in the Germany game we played that game with no fear and no boundaries and we went out there and played a very good game. So it's exciting, I'm definitely excited for it - I don't feel there's any pressure on us, I feel there's a lot of talk about other countries winning it. So all we can do is keep working hard, take it game-by-game and see where it takes us.
Your former youth team coach Alex Inglethorpe said he once saw you play as a holding midfielder when you were younger. It's a way off, but towards the end of your career would you ever consider dropping back - a libero role or anything?
I'm not too sure! When I was younger I used to play any position - I played a few games at centre back, a played holding midfielder, as a midfield 10, I played as a striker, I played on the wing. I think I'm a versatile player that could probably play anywhere but I've always liked scoring goals, so as long as I'm scoring goals I'll be staying up front. But you never know what can happen in football - maybe if my legs start giving way when I'm a bit older I might have to drop back a bit but I'm happy up front at the moment.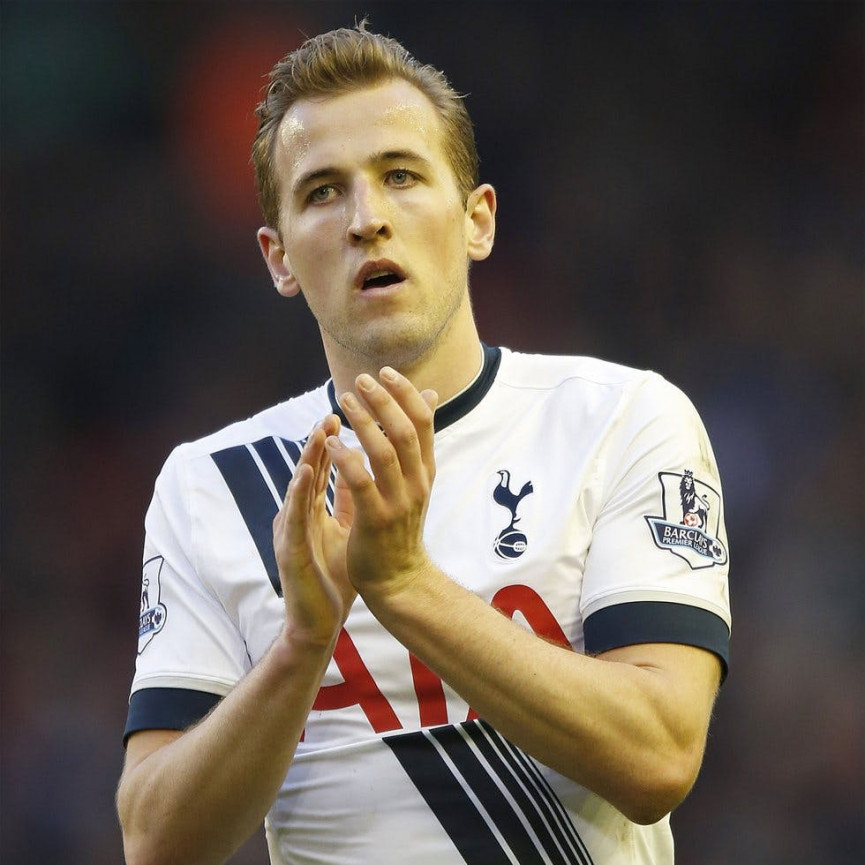 We suppose you are the ultimate utility man as, of course, you once went in goal during a Spurs Europa League game. If Joe Hart gets injured and we've used all our subs, would you do it again in the Euros?
I'd put my hand up for it! I don't know if they'd let me after my performance in the Europa League! But I'm sure there's a few that would fancy themselves. I know Phil Jagielka had a spell in goal at Sheffield United before, back in the day, I remember him talking about that. So you never know, whoever's on the pitch, whoever fancies it, the lads would have confidence in him.
What do you think is the biggest challenge facing young English footballers away from the game?
I think there's a lot of hype. Nowadays if you have two or three good games then there's automatically this big hype around you that you're going to be the next big thing or the next big English player to come through and it's difficult, because there's a lot of attention that surrounds that, whether it's nightclubs or girls or money or things like that - you have to be able to cope with that. Obviously it is a profession at the end of the day, and we do get paid big amounts of money, but it's how you cope with that. I think as a younger player you have to have your head screwed on. For me, I've got good people around me - good family, good friends that kept me level-headed and I still have that now. So the most important thing is the football, and the more the young kids realise that and focus on just the football, the better they'll be and probably the more money they'll earn in the future anyway.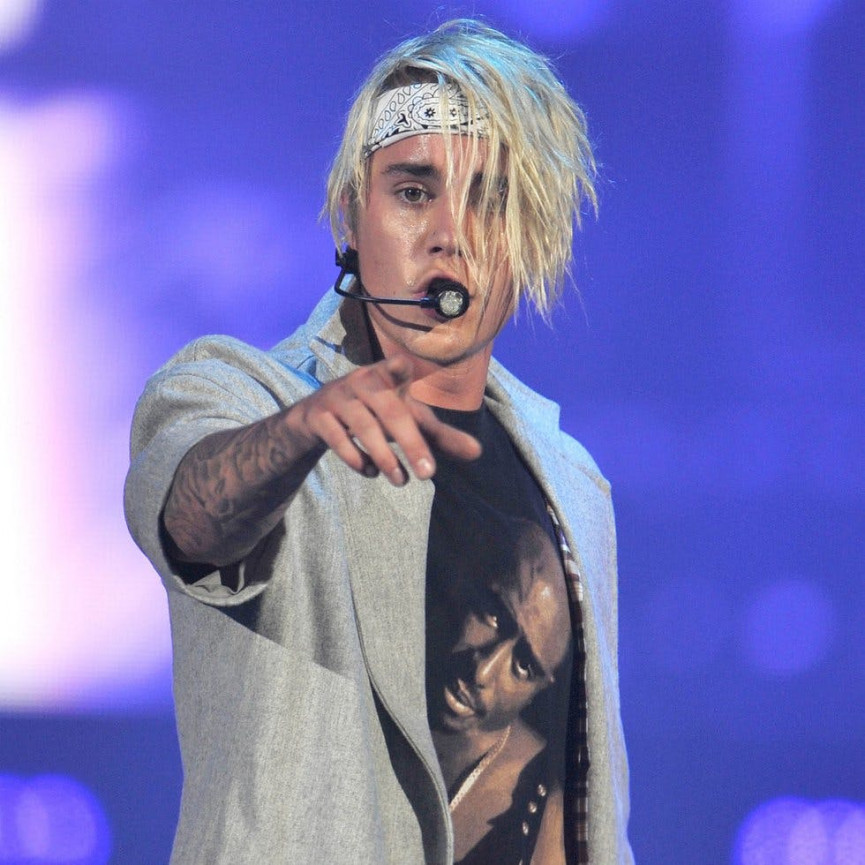 We recently did a feature on footballers with surprisingly good music taste - what do you like to listen to? Do you have good taste?
I'm OK - I'm literally anything. I could be sixties, nowadays Justin Bieber…
Is he your karoake choice?
I don't mind a bit of Justin Bieber yeah! Could be anything - R Kelly, Usher - I'm a bit of a mixture all over. On my iPod you'd probably find anything.
Who's getting your vote for player of the year - can you reveal such a thing?
I can't reveal such a thing no! There've been a lot of good players this year. If I could vote for a Spurs player I'd probably put a couple of Spurs players in there but obviously I can't do that. But, no, I'll keep that to myself and we'll see what happens.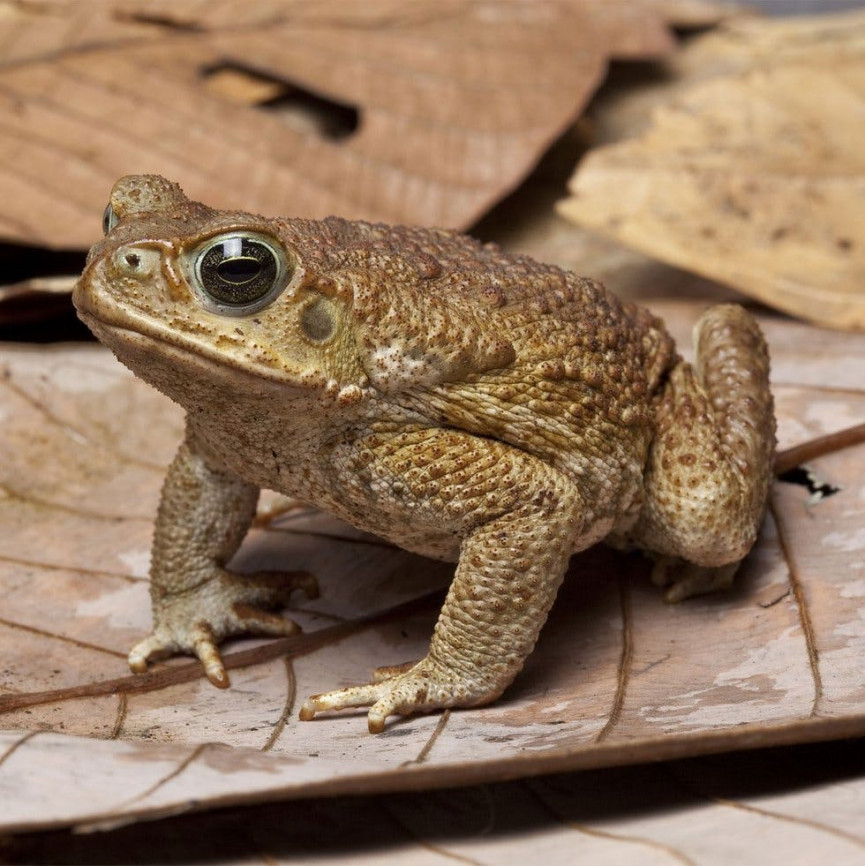 We recently found out that the biggest species of toad in the world is the Cane Toad. Did you know that and if not, what animal do you think you're most like?
I did not know that! What am I most like? I'll go for a lion, because they're a pretty good animal to be.
(Images: Rex/Getty)
Related Reviews and Shortlists