ShortList is supported by you, our amazing readers. When you click through the links on our site and make a purchase we may earn a commission.
Learn more
What to watch: new movies and TV shows to stream this week
Great shows and movies you should be streaming on Netflix and beyond.
Welcome to the WatchList, the ultimate place to find out what to watch week - what you should be streaming at the weekend and beyond.
Each week we will look at some fantastic new things that have landed on the likes of Netflix, Prime Video, NOW, Apple TV Plus and Disney Plus.
We have spent A LONG time watching things on all these streaming services. So, if you want more of an in-depth look at the shows and movies you can stream the please head to the following guides.
Still here? Then what you are after are a handful of recommendations to stop you endlessly scrolling into next week...
---
Lockwood and Co From the always-excellent mind of Joe Cornish (Attack The Block and the criminally underrated The Kid Who Would Be King) comes this fantastic 80s-inspired ghost-hunting tale. Based on the books of Jonathan Stroud, the show is about children who are enlisted as ghost hunters as they are more susceptible to sensing the apparitions. The catch: the ghosts they are after will kill you if they touch you. There's a real Amblin feeling to this show and we can't get enough of it!
Narvik This is a cracking World War II drama, with the action taking place in the small Norwegein town of Narvik - a key place for Hitler as it's where he mines the iron ore needed to create his deadly war machines. He thinks he can easily take the town but the locals have other ideas.
We watched this one because it rocketed to the top of the streaming charts - and finding out that it's based on a true story (mixed with fictional elements) makes the whole thing even more riveting.
You People Written by (and starring) Jonah Hill, this comedy is uneven but when it works, it really works. It's a spin on Meet The Parents, with Hill's Ezra falling in love with Amira (Lauren London) and their parents meeting for the first time. The idea here is that there are lots of cultural differences between Hill's Jewish background and Amira being black. The cast is star stuffed, with Eddie Murphy, Nia Long, David Duchovny and Julia Louis-Dreyfus all brilliant as the meddling parents.
Poker Face Natasha Lyonne can do no wrong in our eyes and neither can Rian Johnson, so having them team up for a weekly 'whodunnit' series is inspired. The premise is great: Charlie (Lyonne) is a former poker player and someone who is on the run because of that life. She has an uncanny knack for telling when someone is lying so as she is coasting from town to town she becomes an amateur detective of sorts. This is an old-school TV show in the mould of Columbo, brought bang up to date with a super-smart script, great acting (and guest stars) and assured direction.
Shrinking Brett Goldstein may be better known as Roy Kent in Tad Lasso but he's also a great writer. His new show Shrinking has been co-developed by Scrubs' Bill Lawrence and Jason Segal (who also stars). It's about a therapist on the brink, grieving and partying too hard. When his life decisions are called into question he decides to not hold back in what he thinks of his parents and his clients, leading to some big changes and a lot of dirty laundry aired. Segal is superb as the therapist gone rogue but the star of the show here is his boss, the fantastic Harrison Ford who puts in a superb comedic turn throughout.
Succession: S4 trailer

The release date for Succession: Season 4 has been revealed! We are set to start seeing the next chapter in the Roy family's descent/ascent 26 March. To get you in the mood, a teaser has been revealed where Logan (Brian Cox) and the rest of his family are at odds with each other once again.
---
Previously on The WatchList...
Jung_E We have been eagerly waiting for Jung_E for a while now. It's a sci-fi movie from Sang-ho Yeon, the director of the excellent Train to Busan. Here he confronts dystopia once more with Jung_E focusing on Earth in the 22nd Century, when climate change has ruined the planet. Survivors live in man-made shelters but a civil war threatens the peace. If you are a fan of sci-fi horror, then this one is a must.
Devotion Based on a true story, Devotion focuses on Jesse Brown, who was the first Black aviator in US Navy history. The film charts his friendship with fighter pilot Tom Hudner. Jonathan Major and Top Gun: Maverick's Glen Powell star as the two pilots and while this doesn't soar quite as high as Tom Cruise's epic sequel, it's a solid war movie.
The Chemistry of Death Based on the hit suspense novel of the same name, The Chemistry of Death is a cracking whodunnit crime thriller. Set in the UK (Norfolk), it stars the always-brilliant Harry Treadaway as a forensic anthropologist who moves to the country for a quiet life, after a tragedy he endured in his job. A murder of a local woman though makes him a prime suspect. Jeanne Goursaud also stars.
The Legend Of Vox Machina Season 2 of The Legend Of Vox Machina sees the show delve deeper into Dungeons & Dragons lore and we are all for it. The Legend Of Vox Machina was born out of the hugely popular Critical Role series, where voice actors play the ultimate game of D&D. Here their campaign is animated and serialised which heightens the experience. Couple this with improved animation and a fantastic continuation of the storyline and what you have is a must watch!
Little Demon Little Demon has a stellar voice cast. Aubrey Plaza, Danny DeVito (and daughter Lucy DeVito) all star, as well as the likes of Michael Shannon and Darcy Fowler. Thankfully the show lives up to this talent, with the plot focusing on a mom who was impregnated by the devil. She tries to live a normal life with her young daughter in Delaware, but when you are the antichrist it's tough to be normal. Rude, loud and hilarious this is a show set to become something of a cult classic.
The Reluctant Traveller trailer
The brilliant Eugene Levy is soon to be back on TV screens, with The Reluctant Traveller - a show where he travels the globe, going to some of the greatest places on earth while making some new friends and trying out new experiences along the way. As you can guess from the title, Levy is a little apprehensive to be visiting all of these places (he's more of an "indoors guy") but seeing him get out of his comfort zone is a lot of fun.

There will be eight episodes in total and they start streaming from 24 February.
Cobra Kai: Season VI
xx
A quick tease this one, but we finally have confirmation that there will be a sixth series of Cobra Kai and it will indeed be the last. How will it end? Nobody knows but we reckon there may be a karate kick or two throughout the last series, before it officially waxes off.
---
Previously on The WatchList...
The Last Of Us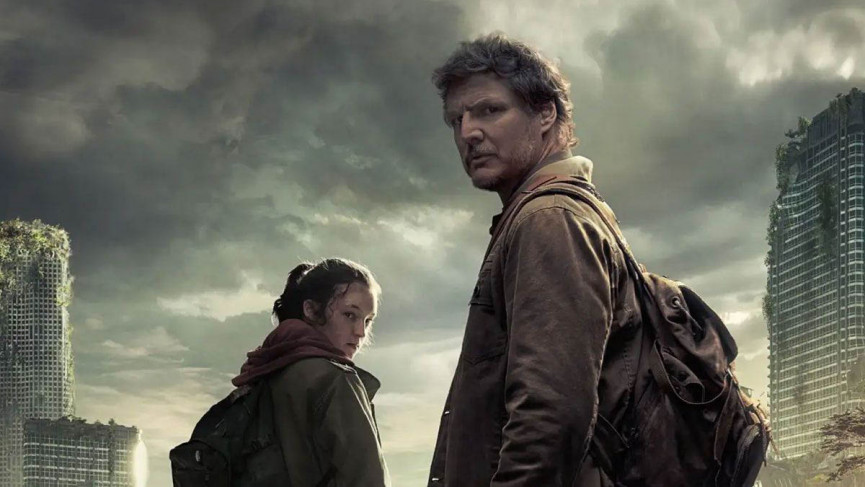 We have been lucky enough to watch The Last Of Us and it is a stunning video game adaptation, one that stays true to the source material but also makes some changes that enhance the storyline. From the first 20 minutes, which are an absolute gut-punch, this is a show that will have you on the edge of your seat thanks to showrunner Craig Mazin's assured direction. Amazingly, for a series that's about a world where a fungus has turned much of the population into flesh-eating zombies, the characters within are grounded - thanks to the brilliant performances from the likes of Pedro Pascal and Bella Ramsey.
Stream from 15 January HBO Max; Stream from 16 January NOW
Break Point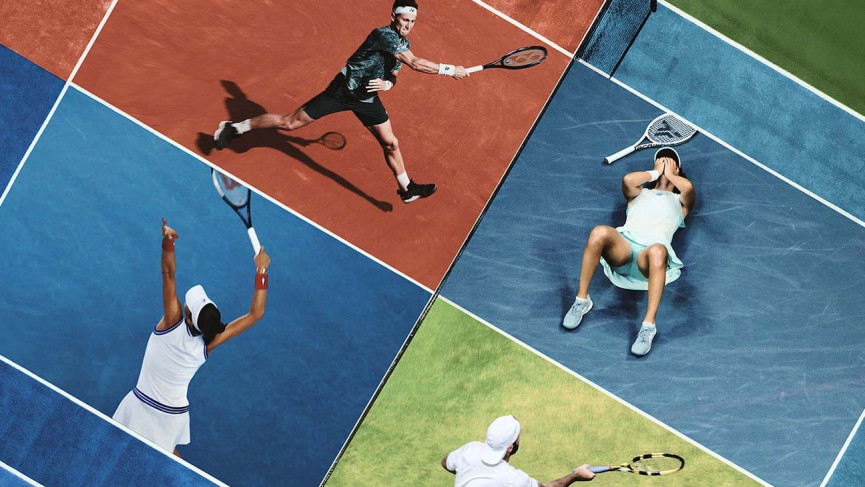 Trying to do for tennis what Drive To Survive did for F1, Break Point (by the same team) is a brilliant look at behind the scenes of professional tennis. Up and coming stars like Nick Kygios are key to making this doc work as they are very open about their relationship with the sport and the highs and lows it brings. This doc focuses on the 2022 season and the mental toil winning and losing in front of an audience of millions brings to you every week.
The Hatchet Wielding Hitchhiker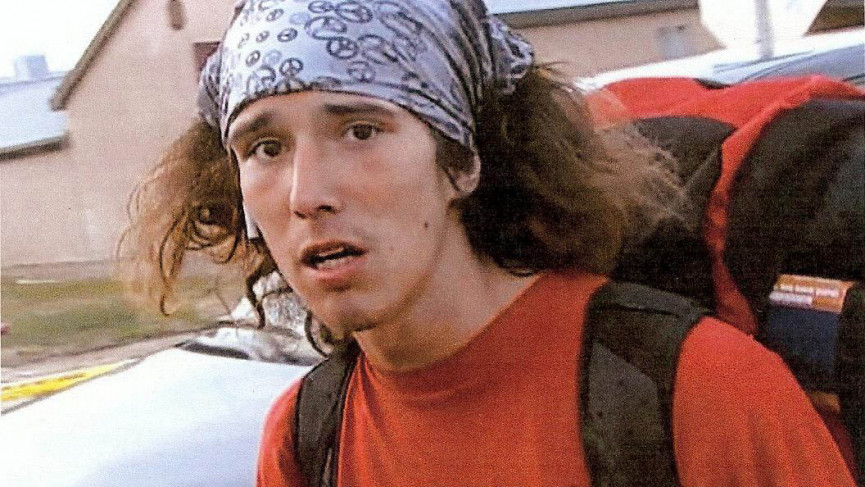 The story of Kai, the nomad depicted in the The Hatchet Wielding Hitchhiker, is perfect documentary fodder for Netflix. What started as a viral video, where he was depicted as a good Samaritan after saving a woman from an attack, the story has a rapid downward spiral into murder. The makers of this doc speak to the people involved and those who know Kai to get a deeper understanding of just what lead up to these horrible events taking place.
Hunters II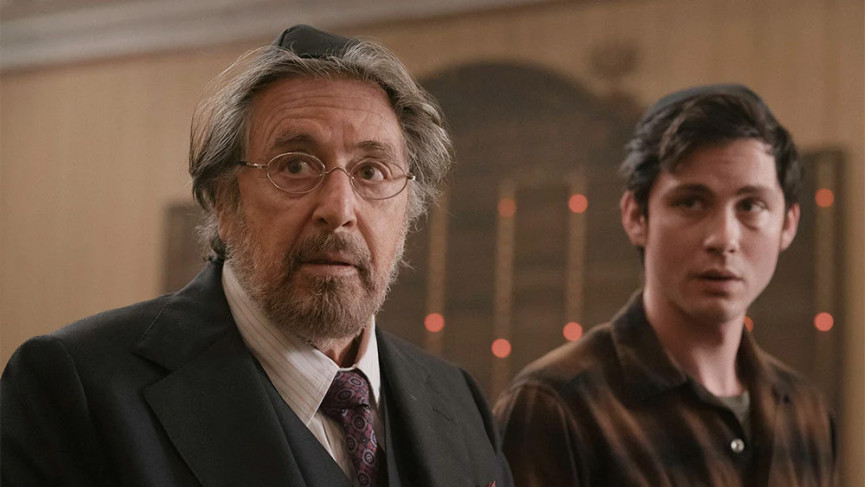 The first season of Hunters was a moderate success for Prime Video. The schlocky tale of Nazi hunters was elevated with the casting of Al Pacino and the Tarantino-esque violence that can be seen throughout. This second season is its last and follows on from the exploits of the first, with its revisionist take on history meaning that the gang is out to find none-other than Adolph Hitler. While it might not be as much a trip into 'exploitation cinema' as the first season was, the ending is nothing short of jaw dropping.
Servant Season 4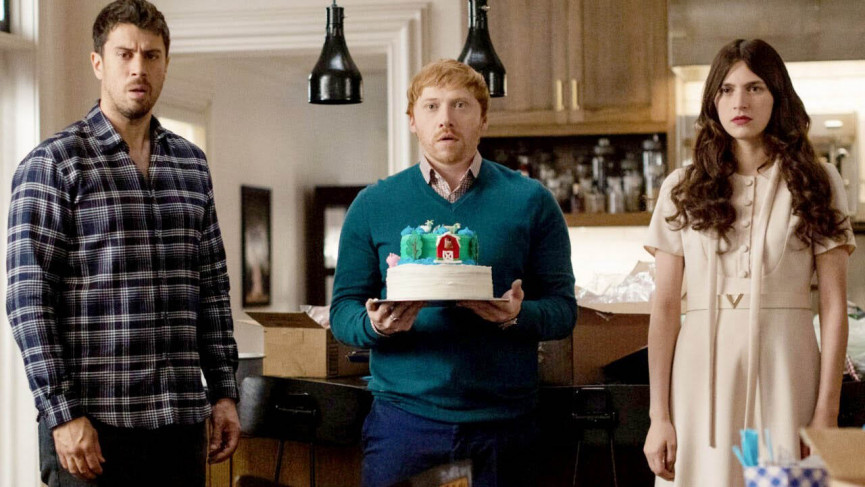 Servant has been a creepy, engrossing watch throughout its last three seasons - about a family mourning the loss of their child who are suddenly reunited with them - and that continues in season 4. This series is M. Night Shyamalan's first foray into TV but you wouldn't know it, as Servant proves he's more than capable of making the medium work for his own unique, shocking style.
Welcome To Chippendales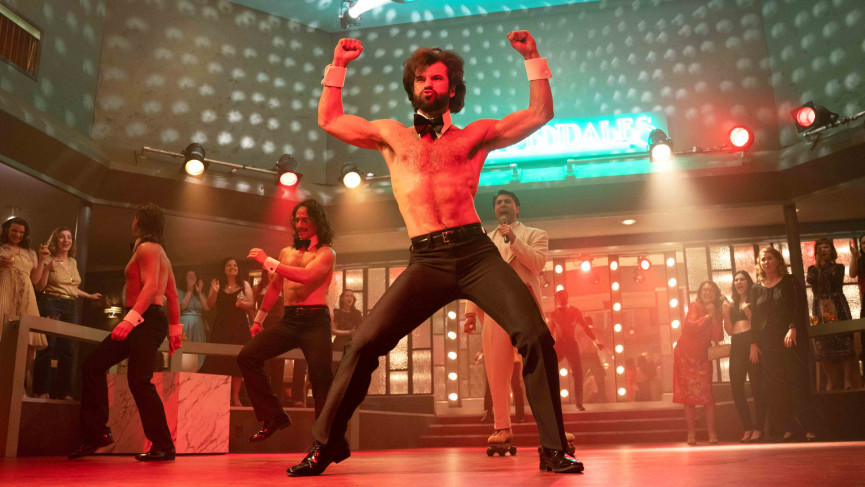 Star on Disney Plus is trying to emulate the docu drama success of Pam And Tommy with Welcome To Chippendales but the story just isn't strong enough. That doesn't mean that it's not worth a watch, though, with Kumail Nanjiani superb as the founder of strip group The Chippendales and the welcome return of Murray Bartlett on screen, with a character as engrossing as the one he played in The White Lotus. Expect lots of mayhem, nudity and a big dollop of disco.
---
Previously on The WatchList...
The Pale Blue Eye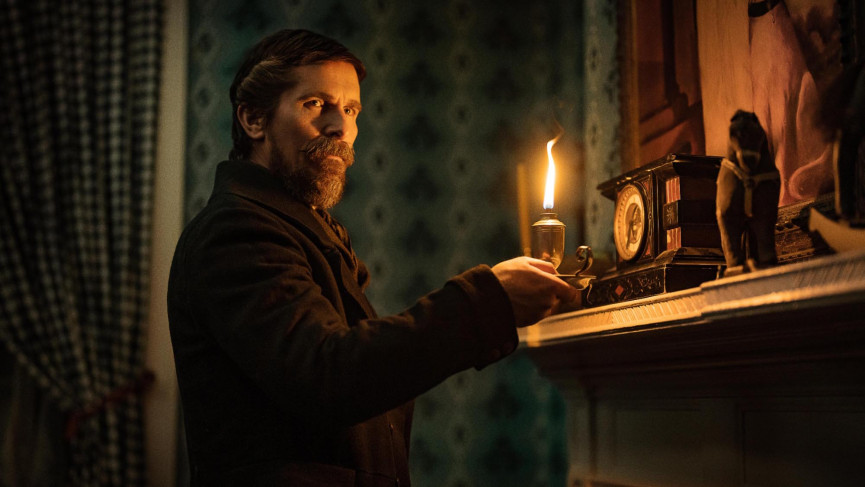 This dark, grizzly film is perfect fodder for a bearded Christian Bale who shines as a downtrodden detective in this gothic murder mystery. Pale Blue Eye is based in 1830s America and manages to weave in a young Edgar Allan Poe into the mystery, played with aplomb by Harry Melling. It loses its way near the end, but for the most part it's a passable period piece.
Alice In Borderland: S2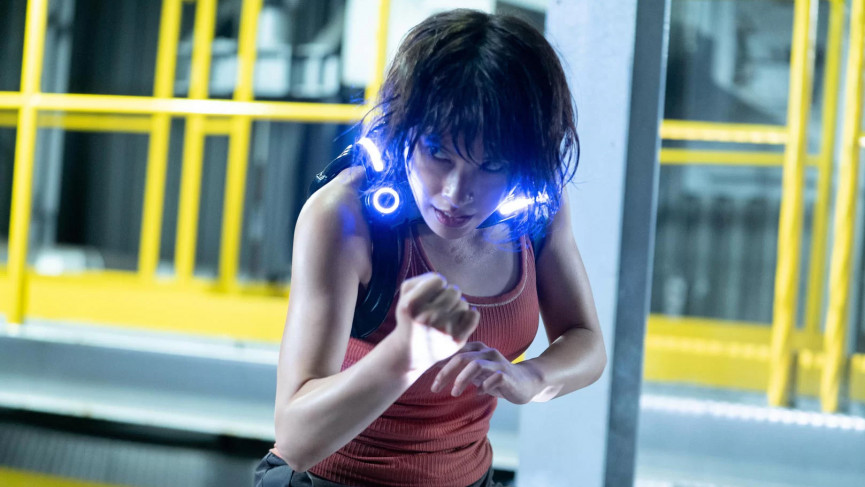 While the similarities to Squid Game are there, this Japanese dystopian fantasy was made before the Netflix hit and is a shining example of the genre. This second season sees the ensemble, trapped in a future Tokyo whose population has mysteriously disappeared, enter the next stage of the games and it starts with a massacre and only gets worse from there. Superb stuff.
Copenhagen Cowboy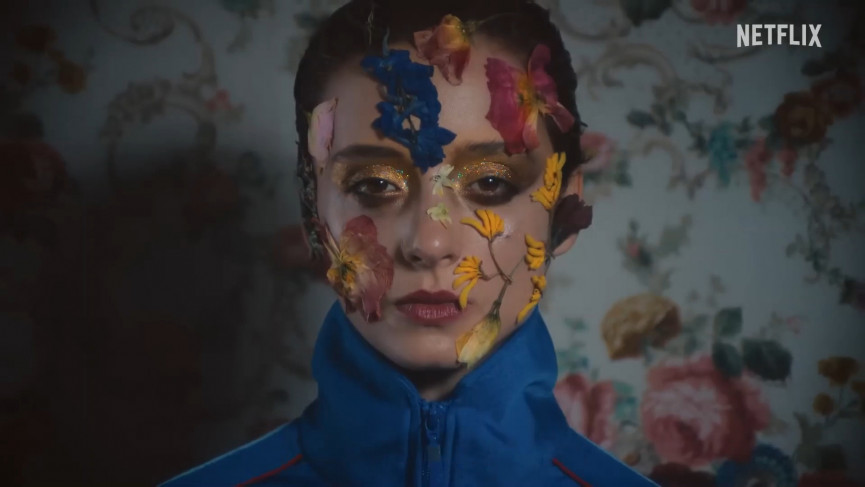 Nicolas Winding Refn is one of the best neon-noir filmmakers around and this show shows him at his best (and worst). It's a Nordic chiller which is about the mysterious Miu (Angela Bundalovic) who is a key part of Denmark's criminal underworld, thanks to her supernatural abilities. Plot wise, it's wafer-thin but just let the exquisite visuals wash over you and prepare to be mesmerized over six episodes.
The Rig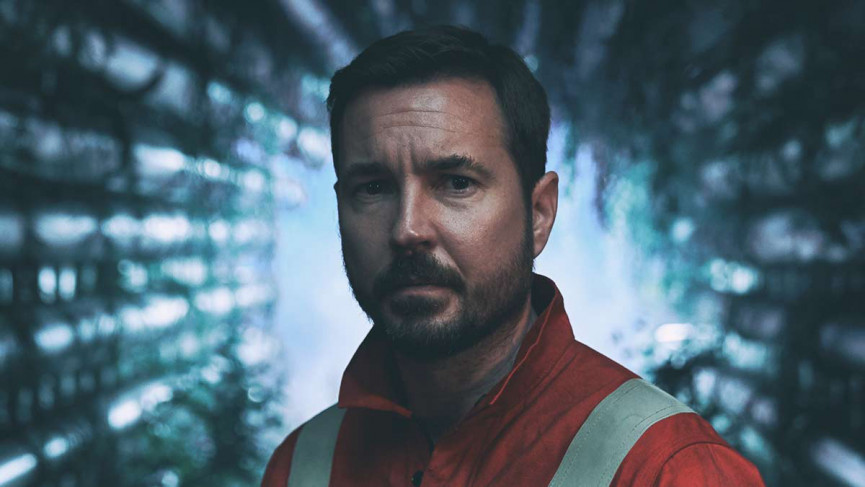 With a cast list that's a 'who's who' of British male TV stars, The Rig is a superb, chilling supernatural thriller that is packed with scares and genuine shocks. The premise is simple: confined to an oil rig in the North Sea, the constant drilling for oil bores into something that's seemingly out of this world. Iain Glen, Mark Bonnar and Martin Compston all star in this show.
The Menu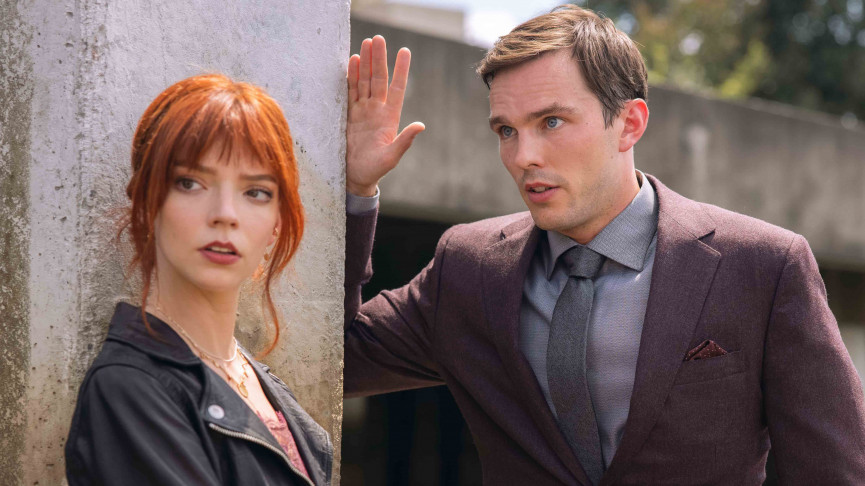 Another big-screen movie which has come to Disney Plus quicker than expected, The Menu is about a couple (Anya Taylor-Joy and Nicholas Hoult) who travel to an island to be 'treated' to a slap-up meal by one of the greatest chefs on the planet (Ralph Fiennes). Sound lovely - well, it really isn't but to say any more would spoil your appetite for what is a jaw-dropping thriller.
The Bad Batch: S2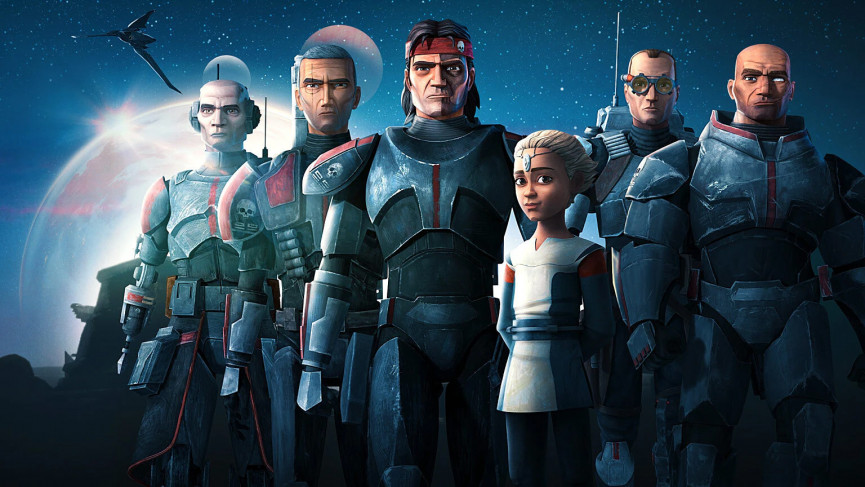 There were moments of quality in the first season of The Bad Batch that were up there with the best of Star Wars, and that continues into Season 2. The show really starts to paint a picture of the bad stuff that happened during the Empire's reign. The ensemble of characters are now fully fledged and it's great to see Hunter, Echo, Tech, Wrecker and Omega back, albeit in very different circumstances.
---
Previously on The WatchList
The Banshees of Inisherin The stars and director of In Bruges reunite for this superb tale of an old friendship which goes sour. It's set on the fictional island of Inisherin, a backdrop for the 1920's Irish Civil War, where the ritual of a daily pub visit by two friends suddenly stops, when one decides to cut the other out of their life. Brendan Gleeson and Colin Farrell are the at-odds friends, while Barry Keoghan, Kerry Condon and Sheila Flitton make up the ensemble of this bittersweet, flawless film.
Glass Onion Rian Johnson's new detective tale had a brief run on the big screen and now hits Netflix just in time for Christmas. If you are a fan of Knives Out, then you know exactly what you are getting: a twisty star-filled mystery which centres on the death of someone on an island that belongs to a tech billionaire. Daniel Craig is back as the enigmatic Benoit Blanc, with the likes of Kate Hudson, Kathryn Hahn and Dave Bautista turning up as potential suspects.
Alice In Borderland: S2 If you haven't seen the first season of Alice Borderland, then you need to fix that ASAP. This series from Japan has echoes of Squid Game and The Running Man, with its plot set in a dystopian Tokyo, where people have to survive by playing numerous games. Season 2 follows on from the rather dramatic events that concluded the first season. All episodes are available now, so this one is certainly worthy of a binge-watch.
Strange World Another Disney movie which had a brief turn on the big screen and is now streaming is Strange World, an eco-feature where a family of explorers go subterranean and find out that new fuel may be having a detrimental effect on the world. Filled with beautiful creature designs, there are hints of Avatar in plot and look but this one is far more kid friendly.
Top Gun: Maverick One of the best movies of the year is now streaming and even if you have seen it, it's well worth a rewatch. Tom Cruise is back in the role that made him a true star - army pilot Maverick. Now a test pilot who's never quite climbed the corporate ladder, he is brought in to train some younger recruits. This one is much more than just a call back to the first film, it's even better with some of the best aerial sequences ever put to film.
---
Previously on The WatchList
Barbarian If you missed this shocker on the big screen then you have to stop what you are doing, avoid all spoilers, and give Barbarian a go. At its most simplest this is a horror about a double-booked AirBnB. What happens after that will make your jaw drop. Justin Long, Georgina Campbell and Bill Skarsgard all star.
Who Killed Santa? A Murderville Murder Mystery Based on the improvised British show Murder in Successville, Murderville is a pretty successful comedy where a bunch of celebs are put on the spot in a completely improvised whodunnit scenario. Will Arnett is hilarious as detective Terry Seattle and this special is a Christmas edition, based around the premise that someone has killed Santa. Maya Rudolph and Jason Bateman also star in this one and it's a joy to watch.
Bardo Bardo: False Chronicle of a Handful of Truths, to give it its full name, is a movie by Oscar gatherer Alejandro González Iñárritu and it is the director at his quirkiest and most personal. It's about a filmmaker, Silverio, who heads back to his home town in Mexico to receive an award, after living in LA for years. It's a hard movie to unpick, packed with symbolism and surrealism which, means that it's a long but rewarding watch.
Nanny Another Blumhouse Production that will send chills down your spine. Nanny is about a woman from Senegal who heads to New York to take up a position as a nanny for a wealthy family. The problem is, something from her past is threatening to upend her new life. While some of the Blumhouse movies for Amazon have been a little sloppy, this one looks fantastic and has a stunning central performance by Anna Diop.
Trailer of the week…

Finally, we get an official look of Barbie, the Greta Gerwig directed movie starring the most famous doll of all time (played by Margot Robbie). This trailer is fantastic, riffing on 2001, before finally giving us a garish, glee-filled glimpse of Barbie's world.
---
Previously on The WatchList...
Pinocchio Guillermo del Toro has created beautiful stop-motion masterpiece with Pinocchio. This isn't as kid-friendly as we were expecting, with the story going to some dark places, but it is far better than the somewhat wooden remake that Disney put out earlier in the year.

Hot Skull Netflix loves a dystopia - Alice In Borderland: S2 is out next week! - and that is exactly what the brilliantly titled Hot Skull, from Turkey, is. It's set in a dystopian world, where a virus is spread through people speaking to each other. Interestingly this show doesn't show the spread of the virus but starts eight years after it has caused its chaos.
Amsterdam Unfairly bombing at the cinema, Amsterdam is a fun but messy film which focuses on a murder in 1930's America which is based on a real scandal. The movie is packed both with plot (maybe a bit too much) and stars, with Margot Robbie, Christian Bale and John David Washington all starring.
Night at the Museum: Kahmunrah Rises Again This animated sequel to the fun Night At The Museum franchise captures a lot about what's great from the live-action movies. Zachary Levi takes on the role of Larry, previously Ben Stiller, and the plot follows on from the 2014 movie, Night Of The Museum: Secret of the Tomb.
The Flatshare If you are looking for a silly sitcom that's very easy to watch, The Flatshare is it. Based on the hit book of the same name, the premise is great: two strangers share a flat, with living in it in the day and the other (who does night shifts) in the night. Both Jessica Brown Findlay and Anthony Welsh are great as the pair who make their odd relationship work.
Emancipation Usually a Will Smith movie will come out with massive fanfare but given what happened at the Oscars, there hasn't been much buzz about this one. This is a shame as it's a great, if difficult watch. Smith is Peter, a slave who tries to flee from the people that enslaved him. The great Antoine Fuqua directs and Ben Foster and Charmaine Bingwa also star.
Willow It's been some 34 years since Willow debuted, the 'other' fantasy world that was made by Lucasfilm and directed by Ron Howard. You will need nostalgia-tinged glasses to watch the film now, given how dated it looks, but this new show does well to bring the story of sorcery into the 'modern' day. Given the popularity of Lord of The Rings and House Of The Dragon, the appetite for fantasy is huge right now - we are only a few episodes into Willow and while it doesn't quite have the scope of those other shows, there's a lot to like.
Troll Troll re-imagines the Scandi legend as a King Kong size creature in this monster movie and it pretty much works. This is the latest big action epic from the director of The Wave - which is also well worth a watch - and while its ambition sometimes outweighs what you see, for the most part Troll is both big and clever.
Sr This documentary has been made by Robert Downey Jr and it is a very personal tribute to his own father. Robert Downey Sr was a famous counterculture director in the 60s and here we see his work and his life, as told through the eyes of his son. There's power in what's shown as this was meant to be a documentary that was worked on by both Downeys, but his father died before the film was made.
Lady Chatterley's Lover This re-telling of the famously banned DH Lawrence novel is a sensitive and sexual take which draws more on the class difference between the two lovers than any adaptation before it. Its two main stars are some of the best actors around right now, too, which elevates things. Both Emma Corrin and Jack O'Connell are superb.
Slow Horses: S2 The big twist at the end of the first season of Slow Horses was that a second season had already been made, which is surprisingly quick and going against the grain of the show's name. Not that we are complaining as it is lovely to be back in the company of Jackson Lamb (Gary Oldman) and his eccentric gang of spies.
---
Previously on the Watchlist...
Wednesday This spin-off of The Addams Family is a real treat, even if it is a little sluggish in places. Jenna Ortega is fantastic as Wednesday Addams, someone who is out to solve a murder mystery. This is Tim Burton's first time working on a TV show and his unique style is all over this show.
The Guardians Of The Galaxy Holiday Special It is always a joy to see The Guardians Of The Galaxy on the screen, even if this one is a little more bite-sized than the previous two movies. There is a lot of fun to be had here, as the crew try and save Christmas for Peter Quill by giving him the best present of all - which happens to be a very famous actor.
Pepsi, Where's My Jet? A docu-series which proves that you should be careful what you advertise, this true tale sees someone take Pepsi's word for it when in 1995 they announced a competition where you could exchange tokens for gifts. This is fine when it's a few hundred tokens for a t-shirt, but they said - thinking no one would actually do it - that 7 million tokens would get you a Harrier Jump Jet. You can pretty much guess what happens next.
The Swimmers A true story of hope, which see two Syrian sisters swim from Damascus to Greece to seek asylum, only to use their swimming strength to try and compete in the Olympics. If you are in need of an inspiring watch, then this one is certainly that.
The Walking Dead finale It's been a long, slow death for The Waking Dead but we now finally now how the sprawling show ends. While the finale does more to hint at future spin-offs rather than tie things off, it's still nice to see the hit show finally land its ending.
---
Previously on The WatchList...
1899 1899 is a new series on Netflix from the creators of the mind-bending time travel mystery series Dark. It's about the passengers of an ocean liner in the 19th century who discover another ship while out at sea that was believed to have gone missing. Early reviews have praised the series for its elaborate story and central mystery, but be warned, this doesn't sound like the kind of show that will make you feel warm and cosy inside.
The Wonder The Wonder is a new psychological thriller starring Florence Pugh in the leading role, and we're delighted that as well as getting a cinema release, it's also now available on Netflix. Set in the Irish countryside in 1862, it's about an English nurse (Pugh) who arrives in a small village to solve the mystery of how an 11-year-old girl is managing to survive without food. It's based on the novel Room by Emma Donoghue and inspired by real-life events.
Disenchanted Disenchanted is the long-awaited sequel to the 2007 movie Enchanted starring Amy Adams as an animated princess called Giselle who gets dropped in the real-world from the fairy tale world Andalasia. Despite getting her happily ever after, in this new movie Giselle is fed up with the real-world, so she turns to the magic of her old realm to help inadvertently turning her town into a fairy tale. Whoops.
Tulsa King Sylvester Stallone has made the switch from movies to TV, with Tulsa King - a story about a gangster fresh out of prison who wants to rebuild his empire. Terence Winter is the showrunner and it's got a similar comedy drama vibe to The Wolf Of Wall Street, which he also penned. There are only a few episodes available for this one but it is shaping up to becoming a must-watch show.
---
Previously on WatchList...
FIFA Uncovered If you are a fan of the footie (the UK kind), then you have to watch this documentary to understand just how corrupt the beautiful game has gotten behind the scenes. This four-part doc is an eye-opening and jaw-dropping look at the main players who are in it for greed and certainly not for the love of the game.
The Crown: S5 The Crown is back and the royal soap opera is catching up with the years now. Here we see the royal family in the pivotal '90s, where Princess Diana (played effortlessly by Elizabeth Debicki) was the centre of attention of the world, scandal and sleaze was rife and Britain was on the cusp of change politically. Given the goings-on in the real royal family, never has the show been so pertinent.
Warrior Nun: S2 Be prepared to be schlocked! Warrior Nun is a very easy watch, about a woman who wakes up with newfound supernatural powers. The first season ended with an almighty cliffhanger but the second season does well to counter this with a more fully fledged story, as well as a good dollop supernatural action. The pace is faster than before and this is welcomed as when Warrior Nun flies, there's a lot of fun to be had.
The English The creator of The English is one of our favorite filmmakers. Hugo Blick - who incidentally played the person in Tim Burton's Batman who killed Bruce Wayne's parents - has created some excellent psychological dramas, including the fantastic Shadow Line. Here he makes amends to the Westerns of the past, with one that takes race and colonialism head on to devastating effect. Emily Blunt is superb as Englishwoman Cornelia Locke who is on her own revenge mission. Superb stuff.
Fire of Love One of the very best documentaries of recent years, Fire of Love is a fractured love story about volcanologists Maurice and Katia Krafft. Those who know the story, will know that tragedy is at the heart of this tale - something this documentary foreshadows throughout. Alongside this, we get a fantastic glimpse of people whose job puts them into the heart of danger all of the time, all striving to understand the way our wild world works.
On the big screen… Black Panther: Wakanda Forever After the passing of Chadwick Boseman, Wakanda Forever was always going to be an emotional ride. While the loss of Boseman is felt both literally and figuratively throughout the film, this is a great tribute to both the actor and his character, while also packed with action scenes and some cameo surprises.
---
Causeway Jennifer Lawrence is back to her more realistic dramas, with Causeway which sees her as a brain injured soldier who is trying to come to terms with her trauma. It's a movie that takes its time to tell its tale, giving Lawrence room to show off her, frankly, superb acting talent.
Wendell & Wild It is fantastic that the animation legend Henry Selick (The Nightmare Before Christmas, Coraline) is back and has Jordan Peele backing him up on writing duties. Wendell & Wild is about a pair of demons trying to get back to the land of the living, with the help of 13-year-old Kat Elliot - a teenager who is as punk rock as they come. Selick is one of the most original filmmakers around and we are very happy that he is back.
Enola Holmes 2 The first Enola Holmes was a fun, if slight, Sherlock Holmes adventure. This sequel, where the two leads have grown in stature since the first movie - Millie Bobby Brown and Henry Cavill - shifts so that Enola takes on her first case on her own and is a better movie because of it.
See How They Run See How They Run is an absolute riot. It's a great send-up of the myriad Agatha Christie style mysteries that have come out in recent years, set around a murder during a murder mystery play, with an all-star cast which includes Sam Rockwell, Saoirse Ronan and Adrien Brody.
Assembled: The Making Of She-Hulk We are big fans of the Assembled documentaries - they are like the Blu-ray extras of old. This one is all about the behind-the-scenes making-of She-Hulk which was one of the more entertaining Marvel shows of recent years.
---
Guillermo del Toro's Cabinet of Curiosities Guillermo del Toro is one of the best directors of his generation and if there is anyone who can get a band together comprising the best horror directors around right now, then it is him. And that is what Cabinet of Curiosities does - offering up a selection of brilliant horror tales, curated and introduced by the man himself. This is just the tonic for Halloween.
The Good Nurse This true-crime tale is a fantastic, suspense-filled look at the case of a carer who was implicated in the US of hundreds of murders of patients they were mean to care for. The cast list is stellar, with Jessica Chastain and Eddie Redmayne putting in stunning performances that are central to the tale.
The Devil's Hour The team behind Doctor Who and Dracula are back, with this fantastic mystery that will have you guessing until the end. Peter Capaldi is astonishing as a creepy man with secrets, Jessica Raine is superb as the mum who starts having visions about things that don't actually happen. Confused, you will be but that's all part of the fun.
Star Wars: Tales of the Jedi Disney finally reveals some of the gaps of Star Wars lore, including the relationship Anakin Skywalker had with Ahsoka Tano. This is all down to Star Wars: Tales of the Jedi, a fun bite-sized six-part look at two of Star Wars brilliant characters: Ahsoka Tano and Count Dooku.
White Lotus: Season 2

Related Reviews and Shortlists