ShortList is supported by you, our amazing readers. When you click through the links on our site and make a purchase we may earn a commission.
Learn more
What to watch: things you should be streaming on Netflix and more
Great shows and movies you should be streaming on Netflix and beyond.
Welcome to the WatchList, the ultimate place to find out the best things to stream this week - what you should be watching at the weekend and beyond.
Each week we will look at some fantastic new things that have landed on the likes of Netflix, Prime Video, NOW TV, Apple TV Plus and Disney Plus.
We have spent A LONG time watching things on all these streaming services. So, if you want more of an in-depth look at the shows and movies you can stream the please head to the following guides.
Still here? Then what you are after are a handful of recommendations to stop you endlessly scrolling into next week.
---
1 Luca Disney Pixar has done it again with Luca, focusing on some friends who have a summer they won't forget when they find out the paradise of the Italian Riviera has a monstrous secret. The CGI here is just stunning: water has never looked better in an animation and, as always, Pixar again strikes right at the heart with its storytelling.
2 Physical While this looks, on the face of it, as a show similar to Netflix's GLOW, there's far more drama than comedy here. Rose Byrne is a housewife who tries to find substance in her life through TV aerobics. Byrne plays Sheila Rubin with a ferocity that's great to watch but it's a tough watch in places and a far cry from the bubblegum looks and 80s soundtrack that surrounds the show.
3 Handmaid's Tale: S4 If you are in the US, then you probably have already seen the finale of Season 4 of Handmaid's Tale. In the UK, though, the season is only just beginning. After the events of the third season we, once again, follow Elisabeth Moss' June, a handmaid who is growing in both anger and stature. Moss is even more involved with the show this time around, directing three pivotal episodes.
Watch on Channel 4 and 4OD from 20 June
4 Katla Cut from the same cloth as German head-scratcher Dark, KATLA is an Icelandic mystery thriller about a constantly erupting volcano in Iceland causing a number of strange things to happen and a whole town to vacate. All that's left are a ragtag crew and the appearance of a girl who is the spit of someone who went missing some 20 years ago - and hasn't aged a day.
5 Together If you missed this one when it aired in the week, then it's on the BBC iPlayer and is an absolute must watch. Directed by Stephen Daldry (Billy Elliot, The Crown), written by Dennis Kelly (Utopia, Pulling) and starring the amazing James McAvoy and Sharon Horgan, it's a film about lockdown filmed in lockdown. McAvoy and Horgan are a couple on the brink, with Covid-19 restrictions making them re-evaluate their relationship and their lives. It's hilarious in places, a play almost where both characters bicker and bite, then speak to the camera as a sort of confessional. But then there are some tender, heartbreaking moments that will be familiar to many. This is truly a must-watch and certain to be shown in the future as a document showing just what strange times we are all living through.
---
Previously on WatchList
1 Loki


Episode 1 of Loki (there will be six in total) is streaming now on Disney Plus and it looks like the Mouse House has another monster hit on its hands. It takes a little while to get going but we don't mind the scene setting at all. We're not going to give too much away, but Loki has found himself in a precarious position - his time-travel jump in Avengers: Endgame has got him into trouble and he has to help a shady government organisation in return. Tom Hiddlestone is, as always, perfect as Loki and Owen Wilson is brilliant as a stuffy suit that enlists his help.
2 Lupin Part 2



If you have yet to jump aboard the Lupin bandwagon, then we urge you to do so immediately. Based on the famous set of books in France, this is about Arsène Lupin, a thief and master of disguise, and his adventures. Part 2 is just as engrossing a Part 1 with Omar Sy utterly compelling in this French crime drama.
3 Great British Theatre


Given it's been an age since we have all been in a theatre, this series of filmed shows is an absolute must-watch on Amazon Prime Video. From Benedict Cumberbatch in Hamlet, the stage show of Fleabag to stories from Ian McKellen each episode is absolute joy.
4 Home Before Dark Season 2


The first season of Home Before Dark was a lot of fun, following a child super sleuth who has moved from the big city to a small town where she uncovers a crime that her father could be implicated in. The second season follows on the adventures of Hilde Lisko with a new case and is set to be just as compelling.
5 Trese


This is a brilliant anime from Netflix. An adaptation of the Filipino horror comic, it follows occult detective Alexandra Trese who solves murders and kills monsters and the like. The twist is that the monsters on show here are all linked with Filipino mythology in some way. It's a touch watch in places but really rewarding as well. Just watch out for the innocent spider-baby monster thing!
---
1. Lisey's Story It might not be the most well-known Stephen King novel but the horror master has mentioned a number of times that it is his favourite of those he has written - it makes sense then that he was the one to adapt this for Apple TV+. This mini series does the book justice to a point, even if it is crammed too full of ideas. Julianne Moore stars as Lisey, the widower of a famous novelist. Here we see her grip on life disappear after a number of strange events.
2. Sweet Tooth Okay, the plot of this one might be too close to home - a virus sweeps the world and humanity is in chaos - but this is such a strange, wonderful show that we were gripped. In the aftermath of this virus, called the Great Crumble, children are being born as half animal hybrids and, well, that's probably the most normal thing about Sweet Tooth. you have been warned.
3. Bo Burnham Inside There is no comedian quite like Bo Burnham right now. After his brilliant turn in Promising Young Woman, he is back on the stand-up circuit (kind of) with this intimate, hilarious and deeply heartfelt show that he filmed in his apartment while in lockdown. There won't be a dry eye in the house by the end, with Bo Burnham Inside showing that, no matter what the situation, you can make great art out of it.
4. Sir Alex Ferguson: Never Give In This documentary about Alex Ferguson has been created by his son and is an intimate portrayal of one of the greatest football managers the world has produced. Here he looks back on his life after his brain haemorrhage in 2018 and it is a fascinating insight into what it's like to be a manager at the top of his game.
5. Raya And the Last Dragon While you should really have caught Raya And the Last Dragon when it was on Disney Plus first time around, we'll forgive you if you didn't as it did cost an extra premium to watch it. Now it's available to stream on regular Disney Plus and is a fantastic epic-action adventure that has the voice talent of Kelly Marie Tran.
---
Previously on The WatchList
1. Friends: The Reunion AKA, the one where a lot of money changed hands to get them back in the room. This is a must watch for true fans, seeing the main cast altogether reminiscing about one of the biggest shows of all time. But it is clunky in places - scattershot skits, jokes that don't work and celebrity cameos that are a little strange. But this is the sort of program that rarely happens so should be seen. If you are after a really good reunion show, though, then head to the seventh season of Curb your Enthusiasm - the Seinfeld reunion there is nothing short of a marvel.
2. Ragnarok The second season of Ragnarok has dropped on Netflix and this is one of the best non-English shows on the streaming platform. The Norwegian show is based on Norse mythology and focuses on a group of teenagers who are the incarnation of Norse gods, including Thor. This is a show with big messages - including climate change - and is great fun to watch.
3. Master of None After MeToo allegations against Aziz Ansari - which he denies - surfaced in 2018, it looked unlikely that a third season of his critically acclaimed show was to happen. But here it is and Ansari has literally shifted focus away from himself - although he does direct - and on to co-writer/actor Lena Waithe's Denise and her relationship with Alicia (Naomi Ackie). It's a fantastic move and captures the ups and downs of a relationship in all its excruciating detail, while still retaining the unique comedic feel Master of None has always had.
4. Cruella While it doesn't totally work, Cruella is a bold move by Disney which has created a movie that's pitched at young adults, with the focus firmly on the fashion industry. '70s London works as a brilliant backdrop to what made Cruella de Vil so, well, evil. From the costumes to the cinematography, Cruella oozes glam (rock) and Emma Stone is having a ton of fun in the titular role.
5. Borat Supplemental Reportings Retrieved from Floor of Stable Containing Editing Machine Not a sequel to the latest Borat movie but a series of specials that are made up of outtakes and deleted scenes, Borat Supplemental Reportings Retrieved from Floor of Stable Containing Editing Machine comprises three episodes and they are definitely hit and miss. The first is pure outtakes, the second features a great extended scene with Jim and Jerry, the two conspiracy theorists that starred in the movie. The third special is a number of bite-sized interviews, including one with Hilary Clinton. It's all a bit odd and scrappy, but it you like the films then this bonus content is a must.
The WatchList: on the big screen
The Quiet Place Part II If you have yet to venture to the big screen this year, then you are in for a treat with A Quiet Place Part II. More terrifying than the original, this is a movie that broadens the scope of the world it's in. While Emily Blunt is superb as always, and Cillian Murphy is a great addition to the cast, it's Millicent Simmonds who really shines, taking on a Ripley-like role to save her family from the creatures who hate noise. Brilliant stuff.
The Conjuring 3: The Devil Made Me Do It You know exactly what you are getting with The Conjuring 3: The Devil Made Me Do It. There's scares aplenty here, with Patrick Wilson and Vera Farmiga back as The Warrens. This time they are trying to help a family who has ripped apart because of an apparent possession. Although this is based on a true story, this 'truth' is stretched to max, making for a spooky yet slightly ludicrous tale.
Sign up now!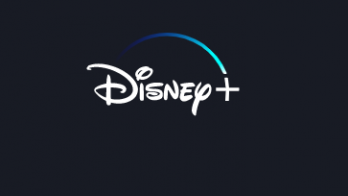 Disney Plus UK
£59.99
Disney Plus has arrived in the UK - you can pay £59.99 for the year, or £5.99 a month.
Stream Disney Plus now
---
Previously on WatchList

1. Modok If you are after a Marvel show with a twist, then Modok is for you. This one is fantastic fun. Patton Oswalt lends his voice to megalomaniacal supervillain MODOK who is trying to take over the world, while having some family issues. It's stop-motion and very adult in places, but is also hilarious. It's also packed with an absolute ton of Marvel and MCU Easter eggs. The first episode is ready to stream now.
2. Jay and Silent Bob Reboot Kevin Smith revisits two of his most famous characters in this meta movie which is a film that is about the Jay And Silent Bob movie being rebooted (while also being a film that sees the Jay And Silent Bob movie being rebooted). As you can expect from the premise, there are a lot of jokes about sequels and remakes but at the heart there is also the fact that it's about two fanboys hitting middle age and what that means to them.
3. Solos A sci-fi anthology that is absolutely packed with A-List talent - Morgan Freeman, Anne Hathaway, Helen Mirren and Anthony Mackie all star - this is an ambitious show that's monologue driven and tries to figure out what it means to be human. It's a lighter Black Mirror in feel, with a smattering of one-man-show theatre thrown in. While it doesn't quite hit the lofty heights we would like, it's captivating enough.
4. Trying season 2 Apple TV+ is becoming one of our go-to streaming channels and it's because of shows such as Trying. Now in its second season, the show is about an infertile couple waiting for a match from an adoption agency. While it's a little 'Notting Hill' in its depiction of the UK, it's a great watch because the two main characters Jason and Nikki (Rafe Spall and Esther Smith) are full of flaws and all the better for it.
5. Army of the Dead Las Vegas is awash with zombies (well, more than usual) in this action splatterfest from Zack Snyder. Dave Bautista stars as the merc who sees the zombie infestation as an opportunity to steal $200 million from an absconded casino. Yes it's (literally) brainless but we really enjoyed this one - from the balletic slow-mo action to the zombie tiger and undead Elvis impersonators, there's a brilliant look to proceedings. Quite why it's two-and-a-half hours long is beyond us, but apart from the bloated run time this is perfect weekend fodder.
---
Previously on The WatchList
1. Love, Death + Robots Love, Death + Robots is back for a second season (well, volume) and while there are fewer episodes this time around - eight compared to 18 - the quality is fantastic. These animated vignettes are very NSFW and focus on everything from Michael B Jordan in a time-loop, sumptuous sci-fi and a naked giant (from a story by JG Ballard and directed by Tim Miller). It's all over too soon but is great stuff.
2. Halston Ryan Murphy is the showrunner that simply doesn't sleep. He's back with a five-hour biopic of Halston, the celebrated fashion designer that redefined women's fashion in the 60s. Over the course of five episodes, the show is a salubrious slab of hedonism. MacGregor is great as Halston, but he's played as completely unlikeable but that fits the ultimate downward spiral of the man.
3. The Underground Railroad Barry Jenkins' The Underground Railroad is a show that we will all be talking about for years. Adapted from the Colson Whitehead best-selling novel this is about black slavery and an underground railway that was made to help slaves to freedom, but everything has been given a magic realist touch. That doesn't mean this is an easy watch - quite the opposite. Unflinching in its violence, we would recommend an episode a week, rather than binge-watching the whole thing. This is a show to be savoured no devoured - one that's a tough but essential watch.
4. The Secret Life of Walter Mitty This 2013 remake for the 1947 Danny Kaye starring original showcases just how good an actor Ben Stiller is. If you didn't see it first time around, this tale of a man living a monotonous life who conjures up fantastic adventures to get through the dullness has just landed on Disney Plus, and well worth a watch.
5. The Nevers We completely understand if you want to give this one a miss, given it's created by Joss Whedon, but it would be a disservice to the rest of the cast and crew to not recommend The Nevers, a steampunk adventure that is messy in places but a lot of fun. While Whedon departed the show, his mark is certainly on it with a number of Victorian women given special talents after an eclipse in Victorian England.
---
1. Jupiter's Legacy Mark Miller's comic-book series has been given the small screen adaptation and it's a decades-spanning look at ageing superheroes and what happens when the new breed of supes just aren't up to task. While it could do with more laughs, this straight-faced satire does well to handle both the storyline of the main crime fighters in the heyday in the '30s and the greying versions of them in today's world.
2. Inside No. 9 One of the best series on British TV, Inside No. 9 is back for six episodes that delve into the weird and wonderful. This season creators Steve Pemberton and Reece Shearsmith have chosen the world of heists for its first episode, brilliantly titled Wuthering Heists. It stars the duo, as well as Paterson Joseph, Gemma Whelan and Kevin Bishop among others. The first episode is available on iPlayer and BBC 2 from Monday 10 May at 10pm (UK time).
Watch the trailer to get yourself excited!
3. The Bad Batch There's a good reason we have been celebrating all things Star Wars this week - it was May the 4th (Star Wars Day) and The Bad Batch debuted on Disney Plus. The animated show is streaming weekly and is about a rebel group of Clone Soldiers that decide to go out on their own after witnessing the horrific events of Order 66. We're two episodes in now and the show has started off pretty strong but we think it's going to get even better.
4. The Sons of Sam: A Descent Into Darkness Netflix bloody loves a crime documentary and the latest one is about one of the most famous serial killers of all time - The Son of Sam. This time around the focus is on whether David Berkowitz was acting alone when committing the horrific murders, or whether he was part of a satanic cult. Journalist Maury Terry investigates and it's a compelling watch.
5. Mythic Quest: Season 2 Season 2 of the brilliant Mythic Quest is here and is definitely one of the best shows on Apple TV Plus right now. Returning to work after the pandemic, we see the team asked to come up with a new expansion for their game and search for inspiration.
---
1. Nomadland Nominated for six Oscars and the proud holder of three - Best Picture, Best Actress and Best Director - Nomadland is a stunning look at the effects the 2008 US recession had on the lives of people, and how it shifted some to become nomads, living on the road and away from conventional life. Frances McDormand is fantastic as ever but it's director Chloé Zhao's cinematic eye that makes the movie. We can't wait to see what she does with Marvel's Eternals.
2. Without Remorse This Tom Clancy thriller is about an elite Navy SEAL out for vengeance after a tragedy tears his family apart, only to find himself head-first in an international conspiracy. It's a little by the numbers but there is enough here to keep thriller fans on the edge of their seat. Also, it's great to see Michael B Jordan back and in an action role.
3. Things Heard & Seen Uneven in places but with enough shock factor to propel it, Netflix's latest horror is a star studded affair with Amanda Seyfried and James Norton starring. Norton is wicked as the toxic husband gaslighting his wife. Mix in some spooky goings on in their home and what you have is a jump ride with a very WTF? ending.

4. Black Bear Available to rent, Black Bear has a career-best performance from Aubrey Plaza as a filmmaker that heads to a retreat to get away from it all. The movie is a meta game of two halves, keeping you guessing about what is real and what is not. It's a comedy but a black one so you will be laughing uneasily while questioning what you've just seen.

5. This Time With Alan Partridge Alan Partridge is back and we couldn't be happier. Based around a One Show-esque show, Partridge may well be right at home front of camera but things aren't going well behind the scenes. Tim Key's Sidekick Simon returns as is fan favourite Lynn Benfield (Felicity Montagu).
Watch on BBC One / iPlayer from 9:30pm, 30 April.
BONUS: Line of Duty - Series 6 finale This one is a bonus as we don't really need to tell you to watch Line of Duty, as pretty much all of the UK will be glued to their TV come 9pm Sunday, 2 May. Will we find out just who the hell H is? Probably not but we can't wait to see how season six's final episode's twists and turns, er, turn out. And we'll be on Twitter straight after like the rest of you, figuring out just what we saw.
Watch The Line of Duty finale 9pm, 2 May on BBC One
---
1. Mortal Kombat If you are in the US, the you are able to either head to the big screen or watch the new Mortal Kombat movie on HBO Max. The film is another adaptation of the ludicrously successful game franchise and features a number of fan favourite characters - including Raiden, Shan Tsung and Sub Zero. Thrown into the mix is new character Cole Young, played by Lewis Tan. He has to get the fighters together to fend off a big bad.
Packed to the gills with gore, frantic fight scenes and great callbacks to the many games, you know exactly what you are getting with this one. We just wish it would 'get over here' to the UK. Oh, and watch out for Tadanobu Asano who plays Raiden. You may recognise him as the actor who was in cult classic Ichi The Killer!
2. The Falcon And The Winter Soldier Marvel's latest big-action TV show has concluded which means that all six episodes of The Falcon And The Winter Soldier are now available to stream. Despite a slow start, this ended up being a really fun series and one that sets up the characters for future movie instalments nicely. Both Anthony Mackie and Sebastian Stan are fantastic as the titular heroes, but the most badass of them all has to be Emily VanCamp's Sharon Carter. Oh, and Baron Zemo's epic dance moves.
3. Shadow And Bone If you are looking for a fantasy epic in the same ballpark as The Witcher and Game of Thrones, then Shadow And Bone is for you. Based on the best-selling Grisha trilogy by Leigh Bardugo, the show is about Alina Starkov who is a soldier from Ravka (Russia) that, it turns out, has magical abilities. Again, Netflix has thrown money at its series and it shows - this is a lavish adaptation which stars Jessie Mei Li and Punisher's Ben Barnes.
4. Stowaway Another Netflix pick, Stowaway is a new space movie starring the always amazing Anna Kendrick. There have been a fair few space dramas from Netflix but this one manages to ratchet up the tension as it's revealed that on a flight to Mars someone is on the spaceship that really shouldn't be and it could jeopardise the whole mission, as there is only enough oxygen on board for the three official pilots. Tense stuff!
5. Minari Just in time for the Oscars, Minari is ready to rent on your platform of choice and is a beautiful film about a South Korean family trying to live in rural America in the '80s. One of the best movies of 2020, actor Steven Yeun is fantastic in it and, fingers crossed, it wins all six of its Oscar noms, which are: Best Picture, Best Director, Best Original Score, Best Actor (for Yeun), and Best Supporting Actress.
---
1. Promising Young Woman A hard watch but an essential one, Promising Young Woman is finally available to watch in the UK and the multi-award-winning movie is a masterpiece. Carey Mulligan is Cassie, someone out for vengeance after her best friend is raped. Her justice: cold-light sobriety, having acted drunk to see if men would take advantage of her. Uncompromising and tough in places, but this is a definite must watch.
2. Love And Monsters After an asteroid smashing through earth causes an apocalypse, those who live through the aftermath are a few survivors and a whole bunch of flesh-eating monsters. Joel tries to survive with the help of his dog and some new companions. This isn't your normal dystopia - there's fun to be had in this Netflix exclusive.
3. Sound of Metal A gut punch of a movie with a career-best role from Riz Ahmed. He plays a metal drummer who is told by doctors to stop listening to loud music or he will go deaf. Ignoring the pleas, he finds himself having to relearn life and is given a new chance to express himself. Told in a docudrama approach, this is a heart-rending look at a man whose life has fundamentally changed.
4. The Banishing Echoes of The Innocents and The Haunting, The Banishing is a gothic horror set in '30s UK, in what had been dubbed the most haunted house in England. While it doesn't quite live up to the movies it wants to be, there are enough chills to be had in this Shudder exclusive and it's always great to see Jessica Brown Findlay in a leading role.
5. Big Shot Dennis E Kelly is back with this tale of a spiky basketball coach who is sacked from his job and ends up managing a girls' basketball team. John Stamos is the no-nonsense coach whose approach to getting the most out of his athletes is pretty old school (shouting, petty remarks). We're only one episode in but this feels like it could do well for Disney - and it's great to see an original bit of IP get an, er, Big Shot.
---
1. Palm Springs Yes, the Groundhog Day trope of repeating the same day over and over has been used a fair few times of late (Happy Death Day, Russian Doll) but it's used ingeniously again in this Sundance smash. Andy Samberg is Nyles, a wedding guest at a luxury hotel along with his girlfriend Misty (Meredith Hagner). He finds someone at the party he has a connection with and, well, it unravels from there. It's fantastic fun and you'll find yourself laughing out loud more than once.
2. Invincible Wow, we didn't think that the superhero genre could get more impressive than what the MCU is offering but this is a fantastic stab at the top spot. Invincible is an adaptation of Robert Kirkman's graphic novel (Walking Dead) and is a fantastic look at what it means to have a superhero for a dad and what happens when you start to develop powers yourself. There's twist and turns aplenty and we're loving the 90s-style animation used. This one is currently streaming weekly.
3. Thunder Force Another Superhero movie but this is more about the farce than the Force in the title. Thunder Force follows Melissa McCarthy and Octavia Spencer, two high-school friends who went on two very different paths. Spencer's Emily is now a tech giant who can create superheroes. And, well, you can probably guess what happens next. Not every gag hits, but there's enough to like here. Plus, it has Jason Bateman in with a fetching mullet and crab claws.
4. Run We saw someone on Twitter describe this movie as 'that bit in Misery but for 90 minutes' and we couldn't describe it better ourselves. Run is a taught, tense thriller - about a teenager with disabilities who believes her mother may be up to something - that simply doesn't let up. Sarah Paulson, as always, is fantastic but it's the leading turn of Kiera Allen as Chloe which is standout.
5. The Flight Attendant It's great to see Kaley Cuoco unshackled from The Big Bang Theory and in something that's actually decent. Here she is a booze-soaked flight attendant who wakes up in a rather compromising situation. The comedy is dark with this one and it does touch and while the continual shift in tone won't be for everyone, we were gripped.
---
1. Zack Snyder's Justice League It's four hours long and in 4:3 (definitely not widescreen) but don't let that put you off as Zack Snyder has created an epic superhero movie that's as bombastic as it is self indulgent. If you weren't a fan of the original cut, then we reckon this one might sway you - Snyder's re-edits and additional shots really do add to the movie.

2. The Falcon And The Winter Soldier While it hasn't quite grabbed us as WandaVision did, The Falcon And The Winter Soldier has gotten off to a solid start, showcasing the aftermath of Avengers: Endgame and just how much a burden Captain America's shield actually is. This is traditional Marvel fare but we reckon there are some twists to come.
3. Creation Stories Available exclusively on Sky Cinema and NOW TV, Creation Stories is a fun, punky look at the inception of some of the greatest indie bands of all time. We spoke to the actor who played Noel Gallagher recently and him and the rest of the cast look like they are having a blast in the movie. Trainspotting's Ewen Bremmer plays Alan McGee in the movie, the boss of Creation Records and writer of the autobiography this movie is based on.
4. Formula 1: Drive To Survive Now into its third season, Formula 1: Drive To Survive has really hit its stride, forgoing the 'what is F1 anyway' vibe of the first two seasons and going more for die hard fans. This season is perhaps the most exciting yet as it shows what happens when Covid-19 strikes and what has to be done to keep the sport going.
5. Line Of Duty Okay, we'll admit that like the rest of the land, we haven't actually seen any of Line of Duty Season 6 yet but how can it not be on the WatchList? The twistiest police drama around is back and there are certain to be more cliff-hangers than a Sylvester Stallone movie.
---
1. Cherry Tom Holland reunites with MCU directing stalwarts The Russo Brothers for this harrowing tale of an ex army veteran who, while suffering from PTSD, develops a drug addiction and robs banks to fund it. Not one for Spidey's younger fans, then, but this is an assured movie that proves Apple Plus TV is doing a lot of things right in the streaming world.
2. Judas And The Black Messiah We were lucky enough to speak to Jesse Plemons about his role in Judas And The Black Messiah but this really is Daniel Kaluuya's movie. He plays Black Panther head Fred Hampton whose party is infiltrated by an FBI informant. It's a jaw-dropping story and the jaw drops further when you realise that it's all completely true.
3. The Terror If you didn't see this first time around on AMC, then you definitely need to watch The Terror. It's an old-school horror TV show about a polar expedition that goes very wrong. You'll hardly believe what's going on is based on a true tale. Chilling stuff!
4. Yes Day It's time to switch off your brain for this one - something we all need to do right now - and watch this funny, warm movie that's about some parents who have to do everything their kids tell them for one day. It's like a prepubescent Purge mixed with Yes Man. Jennifer Garner and Édgar Ramírez look like they are having a blast as the parents.
Related Reviews and Shortlists