ShortList is now ad free and supported by you, the users. When you buy through the links on our site we may earn a commission.
Learn more
The WatchList: 5 things you should be streaming on Netflix, Prime Video, Disney Plus and more
Great shows and movies you should be streaming on Netflix and beyond.
Welcome to the StreamList, the ultimate place to find out the best things to stream this week - what you should be watching at the weekend and beyond.
Each week we will look at some fantastic new things that have landed on the likes of Netflix, Prime Video, NOW TV, Apple TV Plus and Disney Plus.
We have spent A LONG time watching things on all these streaming services. So, if you want more of an in-depth look at the shows and movies you can stream the please head to the following guides.
---
Still here? Then what you are after are a handful of recommendations to stop you endlessly scrolling into next week.
Here's what we have been watching and what you should be watching too.
1. The Crown Season 4 The Crown continues with the fourth season focusing on the tumultuous marriage between Prince Charles and Diana. Emma Corrin stars as Diana and she is superb as the People's Princess - she'll just be in it for this season, though, as time jumps in future seasons will mean that Elizabeth Debicki will be playing the character.
2. Aunty Donna's Big Old House Of Fun This absurdist sketch is an absolute treat. There's so much packed into each 20 minute episode that you'll want to rewatch them just to catch everything. Made by Aussie live comedy supremos Aunty Donna, they transfer fantastically well to the small screen. More of this stuff please, Netflix.
3. Trial 4 Trial 4 is a documentary that highlights systemic racism and corruption in the US justice system. Trial 4 is about Sean Ellis, a 19 year old jailed for killing a police officer. The documentary charts the fight for a fourth trial where he tries to prove his innocence. It's a shocking doc that shows just how much the US justice system needs to change.
4. James May Oh Cook Yep, it's another cooking show but you can't help but like James May and the shows he does away from all that car nonsense. Here he tries to cook (he proclaims that he can't) and dishes out some anecdotes about the food he's making along the way. It's all good fun and a far cry from the polished cookery shows we are all used to.
5. The Simpsons: Season 31 The Simpsons is back for its 31st season - its new home, Disney Plus, has all episodes ready and waiting to be streamed. Is it as good as it used to be? God no, but there's still plenty here to laugh about, including a couple of Brexit jokes thrown in for good measure.
---
Here's our previous recommendations
1. Truth Seekers Simon Pegg and Nick Frost are reunited on TV for the first time in 20 years in this fun horror supernatural comedy about part-time paranormal detectives who get more than they bargained for when real ghosts start to turn up.
2. The Mandalorian: S2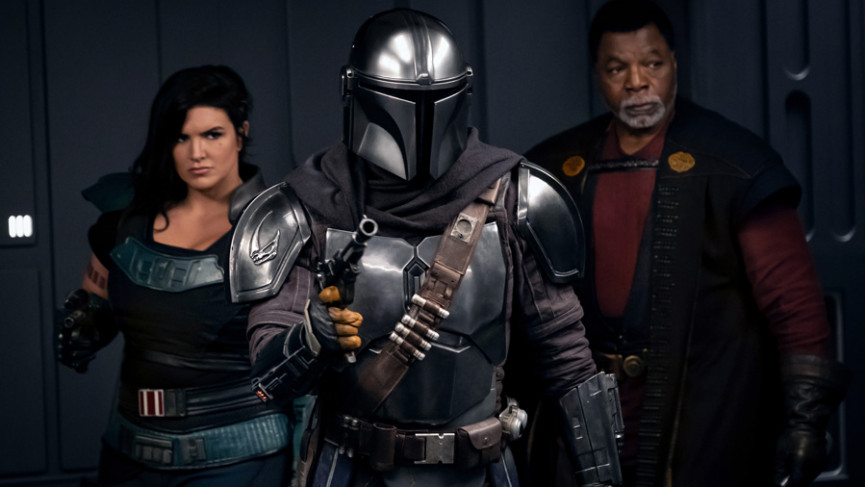 It's back and we couldn't be more excited. The Mandalorian is a masterpiece of TV, taking all the good bits of Star Wars lore and spinning this into bite-sized pieces of television. The second series continues the adventures of Mando and The Child and some very familiar characters come along for the ride. This one is streaming weekly, so don't go in expecting a binge watch.

3. His House This is a great new horror from Netflix about refugees who are given a place to live after going from the horrors of South Sudan to the horrors of the UK's immigration system. The place they are given though is not as it seems. It's an assured debut from writer-director Remi Weekes and lands at a perfect time, with Halloween here.

4. The Queen's Gambit This limited series from Netflix is one of the best things to watch on TV right now. It's a sumptuous look at a chess prodigy (played fantastically by Anya Taylor-Joy) and her rags to riches tale. Based on a book by acclaimed novelist Walter Tevis, this is one to devour.

5. Queen & Slim This is a brilliant film showcasing once again what a talent Daniel Kaluuya is. Here he goes on the run with the equally fantastic Jodie Turner-Smith, after their date goes horrendously wrong. Debut director Melina Matsoukas does a fantastic job here, balancing the story where rights and wrongs are increasingly blurred.

Borat Subsequent Moviefilm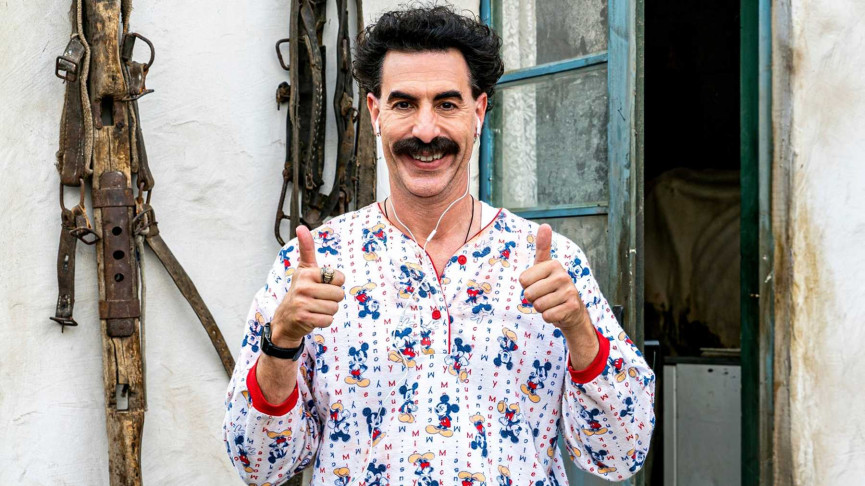 Borat is back and this time he may well have influenced the US election, thanks to an hilarious and compromising scene with Trump confidant Rudy Giuliani. For his second movie, Borat has hit the prime time - Amazon Prime, that is. This means it is available to watch now which is good news as we all need a laugh right now.

Best to watch it soon, too, as much of the movie is set to go viral pretty soon.
Unsolved Mysteries: S2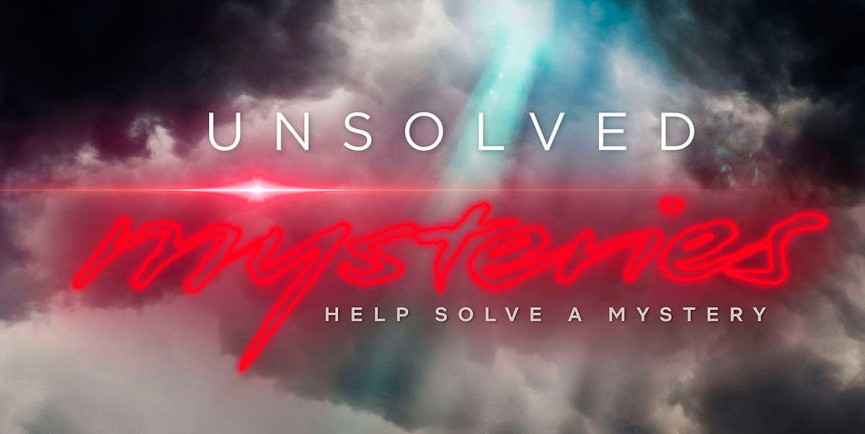 The first season of the rebooted Unsolved Mysteries was gold standard when it came to the mysteries it delved into. Foregoing the voiceover, in favour of more talking heads is a great idea and this time around the mysteries involve Death Row, ghost stories and tales from the likes of Norway and Japan.

It's unnerving stuff but fantastic viewing.
Star Trek Discovery: S3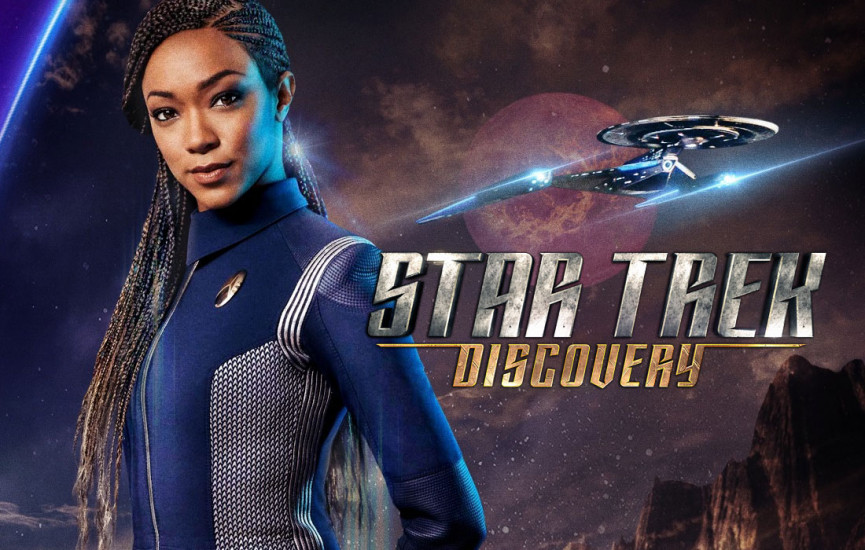 The third season of Star Trek Discovery starts off where the second ended with a big leap into the future. There are currently two episodes to watch (it's streaming weekly) and while the first focuses on Michael Burnham, the second episode is much more expansive, explaining what has happened to the rest of the crew. It's a strong start for a show that just keeps getting better and better.
Rebecca Okay, the reviews for this one aren't great you should never say no to a Ben Wheatly movie. His direction is a little more restrained on this one but it's a decent alternative take on the Daphne du Maurier novel and not a remake of the Hitchcock classic. Lily James is brilliant, Arnie Hammer not so much.
Parasite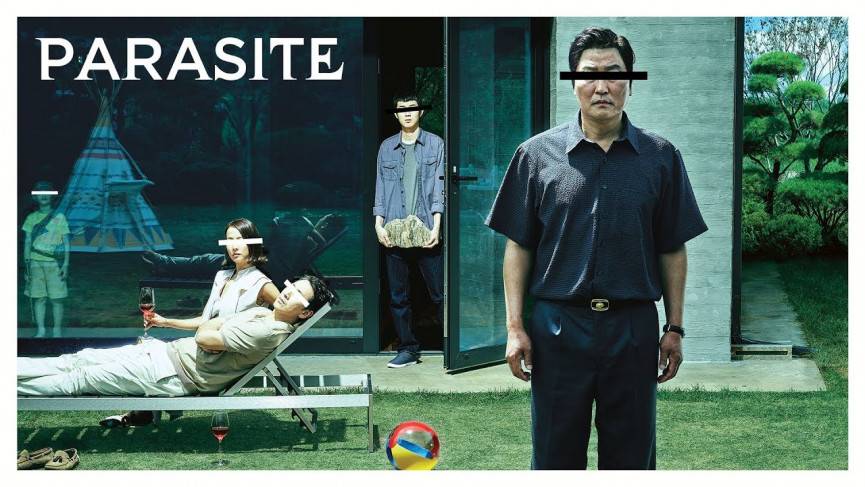 One of the best movies of last year, and very deserving of its Oscar, was Parasite and now it is available to watch on Prime Video. This is a twisted tale that unpicks the scab of the rich and poor in South Korea. It's a fantastic fable about a poor family who get mixed up in the lives of the wealthy Park family. It's best to go into this one not knowing anything about the movie!

A Beautiful Day In The Neighbourhood One of the most heart-warming movies of recent years. A Beautiful Day In The Neighbourhood is about US TV legend Fred Rodgers and his relationship with troubled journalist Lloyd Vogel. Tom Hanks is majestic as the ever-optimistic Rodgers, Matthew Rhys superb as the grizzled journalist who is trying to profile him and find cracks in his kind facade.
While Rodgers may not be as well known in the UK, director Marielle Heller proves once again (after Can You Ever Forgive Me? And The Diary of a Teenage Girl) that she is one of the best directors around.
Tiny World This is a lovely nature documentary about the smaller things in life - Narrated by Paul Rudd (which already makes it 10x more awesome than most docs), it's filled with fantastic macro photography of insects and tiny creatures. The initial six episodes are based in different habitats: from the jungle to the outback to the good ol' garden.
Welcome To The Blumhouse: Nocturne A number of Blumhouse-produced movies have landed on Prime Video - they are a mixture of horror and thriller. While not all of them hit, we were taken by Nocturne. It's Black Swan-lite with an over-zealous piano prodigy who does a dangerous deal to make sure she surpasses her older sister. Sydney Sweeney stars.
My Octopus Teacher Another wonderful nature doc hits our WatchList this week, My Octopus Teacher is about a burnt-out nature filmmaker who starts diving in his hometown of Cape Town and begins to notice an octopus that starts to trust him. The footage the filmmakers get of Craig Foster during his year following the octopus is just fantastic, we seemingly see a real bond between man and creature, as is the message throughout.
The Trial Of The Chicago 7 Aaron Sorkin's tale of the cultural uprising of the late 60 that led to riots is about a time of tumult. The Vietnam War was still burning, the death of Martin Luther King Jr loomed large, the radicalisation of youths thanks to constant footage on the TV of police brutality was everywhere.
What happened divided a nation (mostly by age) and this is a decent effort at telling the story of the Chicago 7, protesters in the dock for their part in the riots. Given the political fumes we are all breathing in right now are still toxic, this feels like a movie about current events, starring some amazing actors, including Jeremy Strong, Mark Rylance and Sacha Baron Cohen.
The Haunting Of Bly Manor The Haunting Of Bly Manor is an exquisitely told tale from the twisted mind of Mike Flanagan. If that name doesn't sound familiar then his film and TV output will. He made the equally scary The Haunting of Hill House, as well as some of the best Stephen King adaptations - including Gerald's Game and Doctor Sleep.
Here he takes the frightening tales of Henry James, namely The Turn Of The Screw, and modernises the story - now it's based in the 80s and focuses on an au pair who is hired by the folks at Bly Manor. Soon staying there she starts to see ghostly goings on. Told in a flashback of sorts, the story is woven seamlessly through nine episodes and while it doesn't have as many scares as Hill House, it's still a fantastic watch.
The Right Stuff Tom Wolfe's seminal novel has been given the TV treatment by Disney and National Geographic and the results are a Mad Men style look at astronauts in the 60s preparing for their missions to space. While it doesn't quite encapsulate the feel of the brilliant film (or book), it is a decent retelling of a manned spaceflight program that was put in place to make sure the US outflanked the Soviets.
The good news here is that The Right Stuff doesn't just focus on the glitz and glamour of going into space and being an astronaut but the fraught behind-the-scenes battles that were going on to make the ambitious space program actually work.
Ted Lasso This is an absolute joy of a show on Apple TV Plus and certainly shows that the streaming service has got a lot to give when it's competing with the likes of Netflix.
Ted Lasso stars Jason Sudeikis and is about US American Football coach Ted Lasso switching countries and going to the UK to try and train a London football team for the top flight. It's feel-good television at its finest (Lasso's endless optimism will warm the coldest of hearts), with the fish-out-of-water trope used to good effect.
The show is packed with great UK actors and while it's a little strange to see a US version of the UK (the shows creators are all from the US), it really does work.
The Twilight Zone: S2 Although episodes are dropping weekly on Sky, you can stream all of the second season of The Twilight Zone: Season Two on NOW TV. Like the first season some episodes are better than others but Jordan Peele's re-imagining of The Twilight Zone show is well worth a watch.
The first episode where WestWorld's Jimmi Simpson starring as a bachelor who has a psychic connection with someone he has never met before. While for the most part this is a match made in heaven, things take a very dark turn. You Might Also Like is also superb - it's all about trying to make America great again and, well, you can guess what happens.
The Walking Dead: World Beyond Now streaming on Prime Video, this one is more a curio piece for fans of The Walking Dead. While we aren't convinced with the first episode of this show, which is set after the events of TWD, it is intriguing - following teenage survivors from the zombie apocalypse and features some familiar aspects, including the shadowy government agency Civic Republic Military.

---
Sign up now!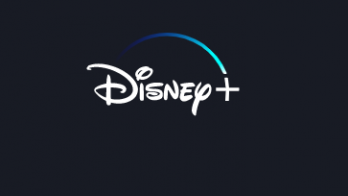 Disney Plus UK
£59.99
Disney Plus has arrived in the UK - you can pay £59.99 for the year, or £5.99 a month.
Stream Disney Plus now
Related Reviews and Shortlists