ShortList is supported by you, our amazing readers. When you click through the links on our site and make a purchase we may earn a commission.
Learn more
What to watch: things you should be streaming on Netflix and more
Great shows and movies you should be streaming on Netflix and beyond.
Welcome to the WatchList, the ultimate place to find out the best things to stream this week - what you should be watching at the weekend and beyond.
Each week we will look at some fantastic new things that have landed on the likes of Netflix, Prime Video, NOW, Apple TV Plus and Disney Plus.
We have spent A LONG time watching things on all these streaming services. So, if you want more of an in-depth look at the shows and movies you can stream the please head to the following guides.
Still here? Then what you are after are a handful of recommendations to stop you endlessly scrolling into next week.
---
1. The Last Duel Despite director Ridley Scott (wrongly) blaming Millennials being glued to their phones, rather than heading to the big screen, for the box-office disappointment, The Last Duel is a fine film and one of the best Medieval epics made in a long time. We are surprised of the swiftness this movie has landed on Disney Plus but we aren't complaining as this is one Knight's tale that's packed with stars (Jodie Comer, Matt Damon, Ben Affleck and more) and has a surprisingly current storyline.
2. Money Heist: Part 5b The final part of La Casa de Papel (Money Heist) has arrived on Netflix and it's an absolute blast. While we will be sad to see this gaggle of money stealers go, at least the show has been consistent in its quality, even if Part 5 is vastly different from the Part 1 which began way back in 2017. Fans of Money Heist will be pleased to know that a Korean remake is also happening - so you will soon be able to get your fix all over again.
3. The Power Of The Dog Undoubtedly one of the films of the year, The Power of The Dog is director Jane Campion at her best, creating a period drama that's about warring brothers in 1920's Montana. Benedict Cumberbatch (Phil) and Jesse Plemons (George) are great as the brothers who are at odds with each other, while Kirsten Dunst is ever-excellent as a widow who catches the eye of George and the spite of Phil. This is a movie - and cast - that are certain to garner a few Oscars for this one.
4. Chucky While the US and other parts of the world have already been feasting on the excellent Chucky TV series, the UK has had to wait patiently. Thankfully the show is now here, courtesy of Sky Max and Chucky creator Don Mancini has excelled himself, creating a series that fans new and old to the series will devour. It's been revealed that a second season is on the way, too, so get binge watching (or rewatch if you are lucky enough to have already seen it).
5. Mariah's Christmas: The Magic Continues Come on, stop sighing - if this show doesn't get you in the Christmas mood, then nothing will! That's right Maria is back for a brilliant evening of singing, dancing and special guests - all to celebrate that wonderful thing that is Christmas. And if you are being a humbug about it, then the good news is that other brilliant Christmas film, Die Hard, has also hit Star on Disney Plus.
---
Previously on The WatchList
Get Back There's an excruciating beauty to watching Get Back. Seeing The Beatles, George Martin and the rest of the recording crew meticulously go through the recording of Get Back (which was done in two weeks, where the songs were created in the session) is just stunning,. Yes, it's meandering but we are a fly on the wall, watching geniuses at work and PEter Jackson and his team has made them more real than ever before.

Hawkeye This series has gotten off to a fantastic start and that is mainly due to Hailee Steinfeld who is taking over the Hawkeye baton. Disney Plus has got another Marvel-shaped hit on their hands and we can't wait to see what this show does next.
Queenpins This is a fun social satire that's based on a true story, about a massive coupon counterfeit scam in the US. Kristen Bell is superb as always and it's always good to see Vince Vaughn.

King Richard Will Smith is aching for an Oscar here. He doesn't quote deserve it but he is superb as Richard Williams, the dad of Venus and Serena Williams who, well, you all know what happens next. It's an incredibly one-sided movies, but is a fantastic watch.

Passing We will watch anything with Tessa Thompson and Ruth Negga. So to have them in one movie is fantastic. Passing is about two childhood friends who find each other once more as adults in the 1920s and it's a stunning film that focuses on the power of the two actors, rather than anything else. And it's all the better for it.

Pig This is one of our best films of the year. Nic Cage needs an Oscar nomination here, as a recluse who heads back into the city as his truffle-hunting pig is kidnapped. What ensues is brutal, life-enhancing stuff. This is an incredible movie.

---
1. The Wheel Of Time Prime Video's latest big-budget fantasy saga is an adaptation of Robert Jordan's 11-novel series (well, 15 if you count the ones Brandon Sanderson wrote and the prequel). It's Game of Thrones-esque with its tale of heroes and villains and stars Rosamund Pike as a matriarch who is out to save the world by finding the reincarnation of an old ruler called The Dragon. The first three episodes are available now and while the pace is stodgy to begin with, due to the sheer amount of exposition, we are looking forward to seeing more.
2. Tick… Tick… Boom! Lin-Manuel Miranda's directing debut is a stunning ode to broadway, with Andrew Garfield starring as a budding theatre composer who is on the cusp of stardom, but still waiting tables to make ends meet. Filled with the songs you have come to expect from Miranda, this is a great musical biopic about Jonathan Larson, who went on to create the musical of the same name as this movie and Rent.
3. Cowboy Bebop While not a patch on the anime, this real-life adaptation has its own quirks that makes it very watchable. John Cho stars as Spike Spiegel, a bounty hunter who traverses a cyberpunk-inspired world making money by tracking down larger-than-life criminals. It's a lot of fun and packs in far more swearing and nudity than we were expecting - so not one for kids, then!
4. Tiger King 2 Tiger King 2 doesn't reach the same highs as the first documentary but over its five episodes it does manage to showcase just what a twisted world the big cat owners portrayed in the documentary live in. This time around they are all dealing with new-found fame, something Joe Exotic is not happy about as he can't revel in the notoriety given he is serving time in jail.
5. Hellbound Netflix is loving its Korean dramas right now (and so are its audience) and Hellbound is another riveting series, like Squid Game, that plays on the idea that horrible things can happen to people at any time. Directed by Choi Gyu-seok (Train To Busan), Hellbound is a police procedural where a slew of murders are investigated that may or may not be linked to people being sent to Hell.
On Premium VOD
No Time To Die The latest James Bond movie is available to stream on Premium VOD now, which is a bit of a surprise given that it is still on the big screen across the world. If you haven't gotten to a cinema yet, for obvious reasons, then this is a must watch as it wraps up Daniel Craig's tenure as 007 beautifully.
Stream now in 4K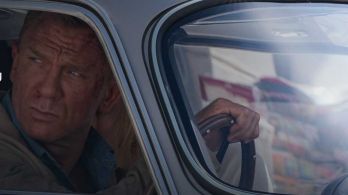 No Time To Die (US)
£$19.99
Bond is back - the final outing for Daniel Craig is ready to stream now.
Stream on Amazon US now
Stream in the UK now!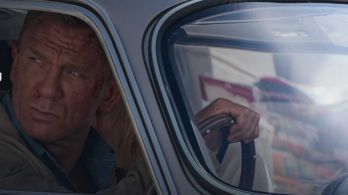 On the big screen
Ghostbusters: Afterlife Your enjoyment of Ghostbusters: Afterlife will depend entirely on how much you like nostalgia being used as a plot point in movies. That's because Afterlife is a massive nostalgia fest, honoring the 80s Ghostbusters franchise while going its own way to tell a story about a group of kids who find out a secret about one of their grandparents. It's nowhere near as funny as the original films but it's got a lot of heart and you can tell the whole thing is a labour of love for director Jason Reitman, who is the son of original director Ivan.
---
Previously on The WatchList...
1. Shang-Chi And The Legend Of The Ten Rings Disney Plus Day has meant that there's a slew of new releases from the Mouse House. First up on our WatchList is the brilliant Shang-Chi And The Legend Of The Ten Rings. This Marvel movie may well be another origin story but it doesn't suffer as a result, bringing instead a fantastic movie that has some phenomenal kung-fu sequences.
2. Dopesick Those countries that have Hulu have already had the chance to watch Dopesick, which is about the opioid epidemic that has ravaged the US. Will Poulter stars as a salesman brought in to sell the drug to doctors, under the guise that it isn't addictive. Michael Keaton also stars in this gripping drama which is based on an all-too real story.
ShortList recently chatted to Will Poulter about the show, which you can read here.
3. Under The Helmet: The Legend of Boba Fett One of the best Star Wars characters of all time finally gets his time to shine, in this brilliant documentary. In it, we learn more about Boba Fett than we have done before, from the original creators of the character - even if the run time is a little slim, at 22 minutes. Still that's 16 more minutes of screen time than the bounty hunter originally got. All of this makes us very excited about the upcoming The Book Of Boba Fett TV show.
4. Arcane We are a week late to this one, but it was worth the wait: Arcane is one of the best adaptations of a game we have ever seen. Born from the League of Legends franchise, it's a brilliant slice of anime that works well as a standalone show but is very faithful to the game's characters. There are currently three episodes with more dropping soon in three-episode packages.
5. Beer Masters Singer-songwriter James Blunt heads up this beer-based show where five amateur brewers attempt to make the best beer in Europe. It's a lot of fun and dives not just into the process of making beer but the idiosyncratic people behind home brewing. Blunt is fun as the presenter, but he freely admits he isn't a beer expert (but a beer drinker), so Jaega Wise is also on board to bring her expertise to the show.
Related Reviews and Shortlists