ShortList is supported by you, our amazing readers. When you click through the links on our site and make a purchase we may earn a commission.
Learn more
Why Gary Neville was always destined to fail at Valencia
The madness of big clubs appointing unproven big name managers When Gary Neville was appointed Valencia manager in December last year, the verdict was unanimous: he would obviously be an unqualified success.
He had won over football fans across the UK with his superb analysis on Sky Sports' Monday Night Football, with even Liverpool fans begrudgingly admitting that he really knew what he was talking about. With an unblemished 19-year career at Manchester United, a bulging trophy cabinet, and worldwide respect, his move into management with Valencia could, surely, only result in success, right?
14 games later, with just 4 cup wins and none in the league, a chastening 7-0 defeat to Barcelona and a hashtag of #Nevilleveteya ('Neville go now') trending, it's a very different story. As Gary Lineker perfectly put it:
And yet, who is constantly touted by experts as the solution for Manchester United's recent woes under Louis van Gaal's direction? Ryan Giggs. Despite his stint as caretaker manager, following the dismissal of David Moyes, being decidedly underwhelming and despite the fact that he was on the coaching staff under Moyes, and has been assistant manager under van Gaal, he is being widely touted as the man to save United and take them back to glory.
Meanwhile, over at Real Madrid, out goes Rafa Benitez, a man with 23 years' experience and success across Europe, and in comes Zinedine Zidane, whose coaching experience, prior to being given one of the top jobs in world football, amounts to a year hanging out with the kids in their B team and a short spell as assistant.
Quite simply, this is simplistic, arrogant madness.
Only in football could people with absolutely no managerial experience whatsoever be touted to be pitched straight into top jobs, purely because they were successful players. Football has proved over decades that the two disciplines are completely different, with totally different skills required to be a manager from those needed on the pitch. And, what's more, a lot of those skills can only be learned on the job; it is arrogance in the extreme to believe that great players are simply born with it.
But, say the believers: "what about Guardiola?"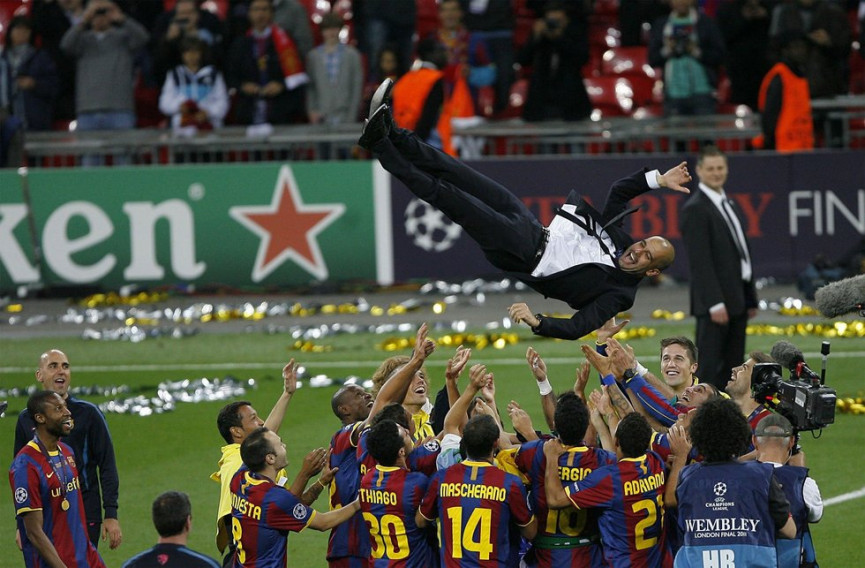 Pep Guardiola: the genius responsible for assembling arguably the greatest side to have ever played the game, has been held up as the poster boy for the smooth transition of player to manager. He had no experience, but he understood the club, understood the culture, had the respect of the players - that's what we need, say clubs and fans everywhere.
Yet, as superb as Guardiola's achievements at Barcelona were, the club were arguably already set on their path before he took the job. Ferran Soriano, the man who hired him as manager in 2008 said,  "It was Josep's good judgement to take the team left by [Frank] Rijkaard, make only a few changes to it, and regain the commitment of very talented players so that the club could go on to in several titles in the following season."
In other words, Guardiola came in, saw that a great team with huge potential was already in place, and then just left alone. Good judgement, of course, but not exactly Claudio Ranieri levels of regeneration. Granted, he then had the skills to take this team to the next level, but he has hardly gone out of his way in subsequent jobs to prove himself as anything other than a man who can turn 90% to 100% - he arrived at Bayern with the team already European Champions, and now he will head to City knowing that he can outspend anyone else, and with a team who will most likely be reigning domestic champions.
Meanwhile, having the respect of the players is a useful tool to begin with, but once things start to go wrong, it counts for very little as they start to question whether the man in the suit is really up to it.
And for the evidence against? Well, where exactly do you start? The list of famous players who failed in their first job is almost endless.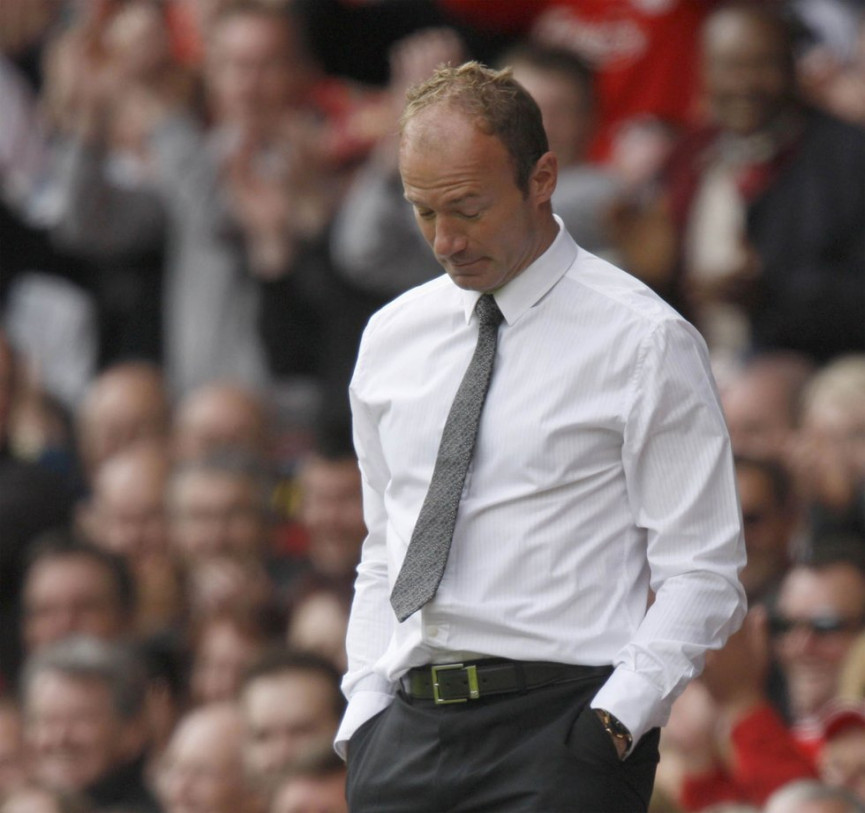 Alan Shearer, Tony Adams, Paul Merson, John Barnes, Roy Keane, Diego Maradona, Bobby Charlton, Ruud Gullit, Lothar Matthäus, Hristo Stoichkov and many, many more.
In fact, the key point is that most people fail in their first job. It's because you've never done it before, you're bound to make mistakes. So why on earth would you begin that process - and expect to succeed - in the spotlight, at a top club where success is expected immediately? Far better, surely, to have a go in the lower leagues first, where a bad run will not lead to death threats, fans tend to be more patient with limitations and you can make your mistakes, learn and then move up the ladder.
A quick look at the top managers in the world reveal that the majority went through a good few years and clubs before rising to success: Diego Simeone managed six teams before moving to Athletico Madrid, Carlo Ancelotti began with Reggiana in Serie B, Jose Mourinho was a scout, assistant and even translator for many years before his first main job at Benfica, Sir Alex Ferguson did the rounds at East Stirlingshire, St Mirren and Aberdeen before heading to Old Trafford, Arsene Wenger assisted at Cannes before spending three difficult years at Nancy, including a relegation, Louis van Gaal spent six years as an assistant at AZ and Ajax before getting a crack at the top job, while Jurgen Klopp spent seven years in charge of unfashionable Mainz before moving to Borussia Dortmund. Top clubs have the pick of all managers working at the many, many clubs below them. They can wait for the cream to rise to the top and pick them off, and yet they still insist on appointing unknown quantities purely on the basis of their name, hoping that they will succeed instantly.
Sadly for Gary Neville, that doesn't look likely to happen - but then it was never likely to happen. Hopefully, if things don't improve and he ends up being relieved of his duties, he can dust himself off, get down the leagues - where he should have started in the first place - and learn, improve and give himself the best chance for future success. After all, Fergie didn't do too badly after being sacked by St Mirren...
(Image: Rex)
FOLLOW DAVE FAWBERT ON TWITTER @DaveFawbert 
Related Reviews and Shortlists