ShortList is supported by you, our amazing readers. When you click through the links on our site and make a purchase we may earn a commission.
Learn more
Big coat season is back with a vengenace. It's time to make like a gnarly snowboarder on a giant North American ski slope and whip out some big, bright, bold colours that can shine through the drizzly grey of the autumn–winter transition. Be brave, friend.
---
Get more great Style + Grooming content and sign up for Mr Hyde's weekly email
---
The Retro Adventurer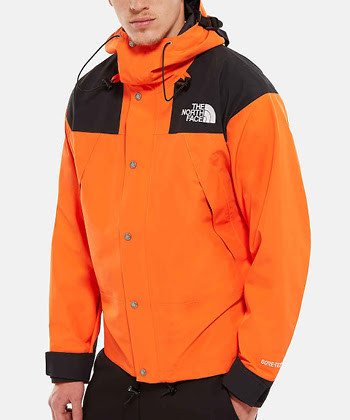 1990 Mountain Gore-Tex Jacket (£330)
"ACTUALLY," you say, pushing your spectacles up your nose and turning to face the madlad that muttered "You've been Tango'd!" at you from the bus shelter, "that advert aired in 1992 – a full two years after The North Face first released this mountain icon and city-ready banger, so hush up, wee man." You stroll away, chest puffed out, the tearful sobs of "Mummy why was that strange man shouting at me" fading behind you, confirming how hard you just nailed it. Bravo.
The Woolly Mammoth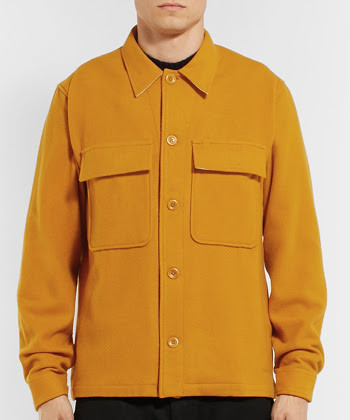 Norse Projects Kyle Jacket (£200)
Never puts a foot wrong, does it? Always nailing it, old Norse Projects. Probably never left its lunchbox at home by accident. Probably never poured an unboiled kettle over its Nescafe granules. Sickening, truly. But we love it in all its goody-goody glory for absolute beauts like this military-inspired, wool-felt warmer in mustard. Wear it like an overshirt with dark wide-leg troosies and baseball sneaks for a Seventies high-school vibe you never knew suited you.
The Lightweight Drizzle Dodger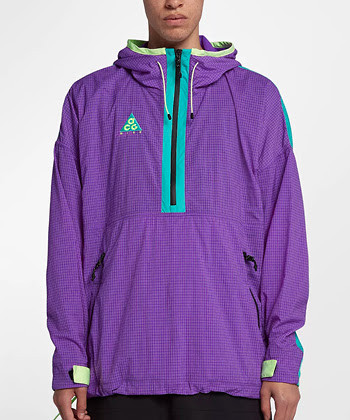 Nike ACG Jacket (£110.95)
Nike now, shrugging off the occasionally brown'n'sludgy feels of hiking with a storm-ready half-zip in Hyper Grape. Wooosh! Outta the way, slow-walking suckers! This bold jacket, all Wine Gums chic, comes out of the sportswear behemoth's All Conditions Gear department, which has been doing mountain-friendly clothing since '89 – and looks just as right for the Lake District as it does for a Saturday session on the Gamma Rays.
The Crown of Down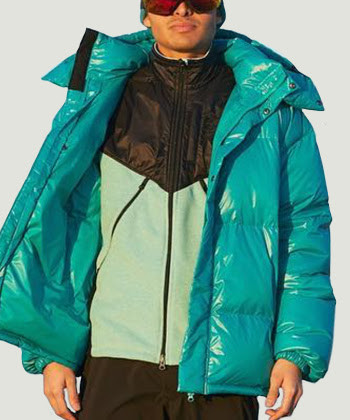 66° North Dyngja Jacket (£330)
Get close to living out your commuter fantasy of pushing your entire bed into the quiet carriage of the 0711 to Waterloo with a jacket that one-ups your duvet. Hailing from the icy hellscapes of Iceland and made with waterproof nylon and 100% duck down, this tasty teal number is best paired with some light-wash denim and tan boots for a seriously slick Paninaro look this soggy season.
The Fleecy Statement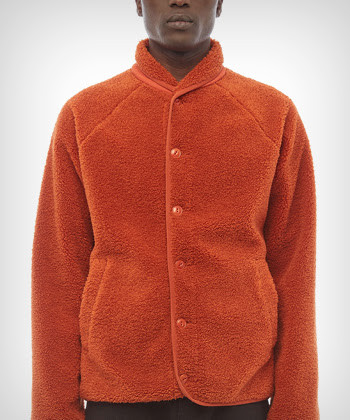 You Must Create Beach Jacket (£170)
Cast your mind back. Back to the very end of last winter, when you were this close to making the biggest, boldest sartorial "eff-it!" of your life by coughing up for a bright teddy fleece jacket, after seeing grime's finest and NFL's coolest rocking them. Yes yes, the feeling's returning, isn't it! Pulse… quickening. Adrenaline… spiking. Credit card… screaming for YMC's deliciously-priced Beach Jacket – a doozy that'll have you riding out this continuing trend.
This content was first published in Mr Hyde's free weekly Style + Grooming newsletter. Sign up now for more.
Related Reviews and Shortlists