ShortList is supported by you, our amazing readers. When you click through the links on our site and make a purchase we may earn a commission.
Learn more
It's officially big coat season - here are 12 picks to keep you toasty
Wrap up warm with these recommended beauties Just look at you there, hands rubbing your arms, lips chapped and blue, bottom jaw banging up and down like a horseshoe on a washing machine - you've absolutely stuffed it, mate. Absolutely, well and truly bonkered it, you Rodney. You know why? Because it's cold now, and you're still wearing that silly denim jacket of yours, which is NOT sufficient. Yeah, you look nice and all, but you're a fridge, a sodding fridge - it's not a good look.
So what we've got to do is sort you out good and proper, and get you a nice warm jacket to soften up that tight, frosty skin of yours. Any of these lovely winter wonders will do: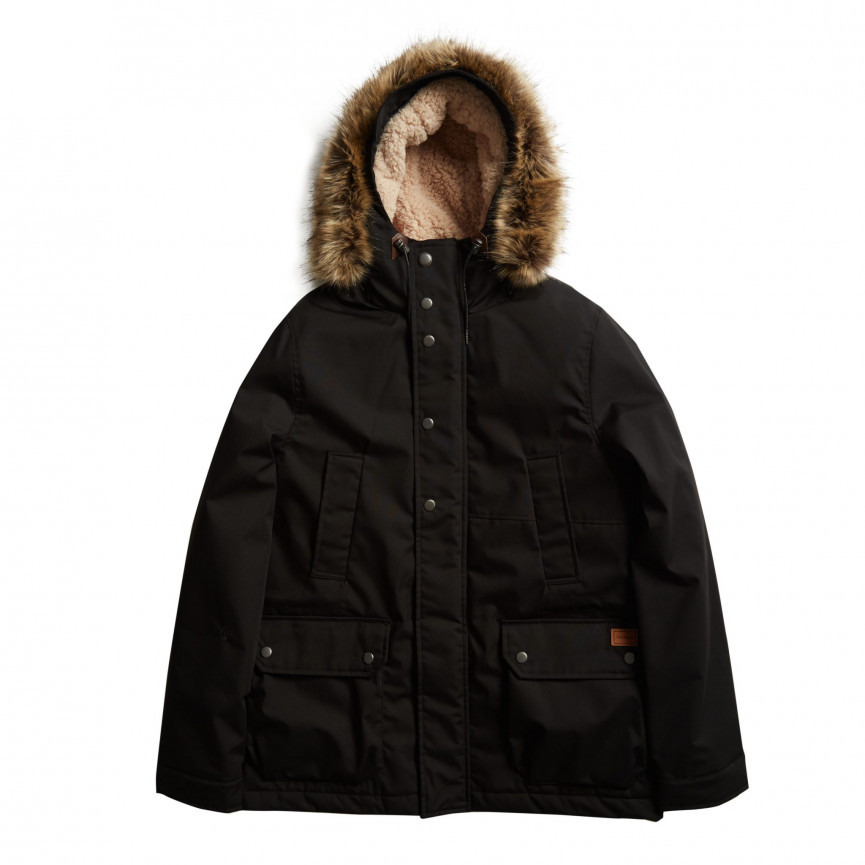 A parka with a nice fur hood is a winter staple, and a solid black number like this hefty beast from Volcom is therefore a wardrobe essential. Pair with black jeans and a nice clompy pair of boots and you'll look the part. That part being in some Nordic crime drama like Fortitude or something. Who'd have thought it, eh? A simple coat leading to you finally realising your dream of becoming a famous actor? Should've done this ages ago!
Oh, and while we've got you - make sure you get a faux fur hood, yeah? There's absolutely no need for the real stuff anymore, unless you can guarantee that it has come from an evil animal. Only then is it fine to murder and skin it. A coyote who has embezzled millions of pounds from a charity, for example.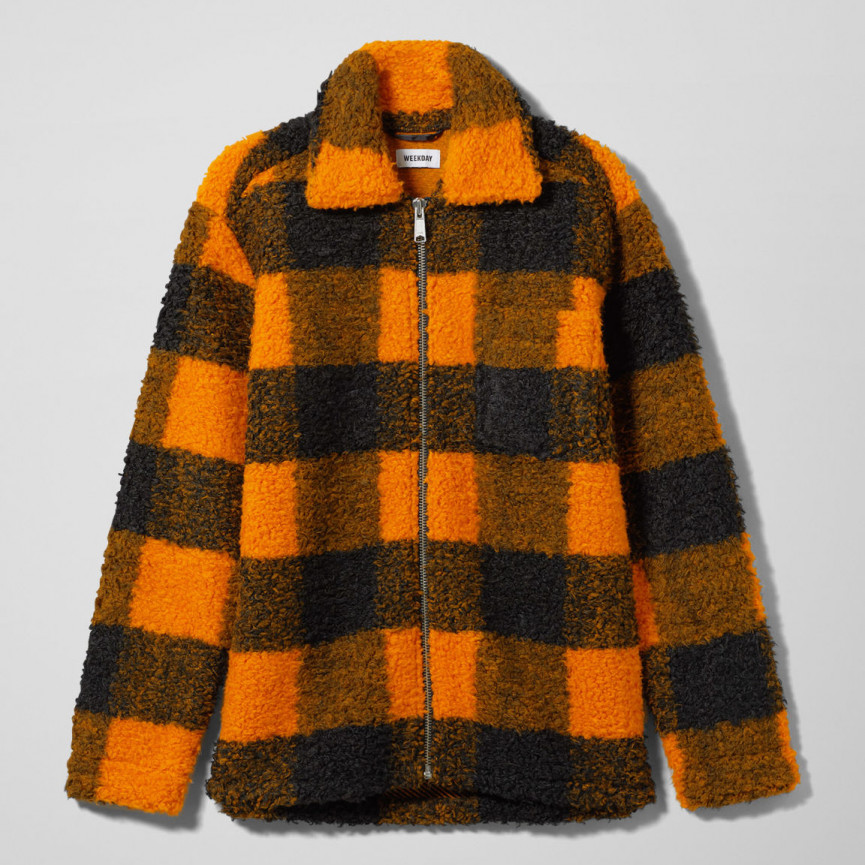 Wack a socking great axe into a dumb old tree, why don't you? And do it wearing this - you're like a lumberjack, but a 2018 one, baby. A cool, new, improved, sexy lumberjack with a big thick orange coat to bring out your jawline. Doesn't matter if it's the woods - someone's gotta look the sexiest in them, haven't they? And this time it's you! This time, you are the sexiest, the hottest brute in the forest - nobody has noticed how terribly bad your axe technique is. You hardly made a dent!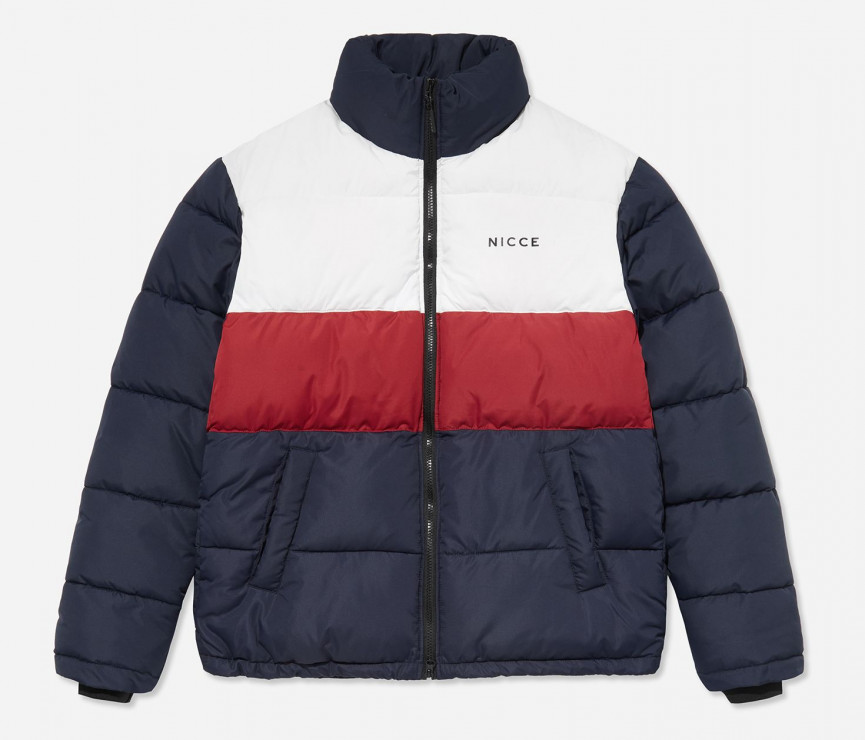 Along with a parka, a nice fluffy puffer jacket is another winter staple, and thankfully, this style comes in a million different variations, so you can make sure you've got one that nobody else has. Like this fun Frenchy number (sort of) from Nicce - great fit, bold colours - a nice Tommy vibe for about half the price.
Just look at it, look how warm you'll be in it, sitting in the station, because you missed the last train, reevaluating your life choices, but at least you're warm, eh? At least. You. Are. Wa. Rm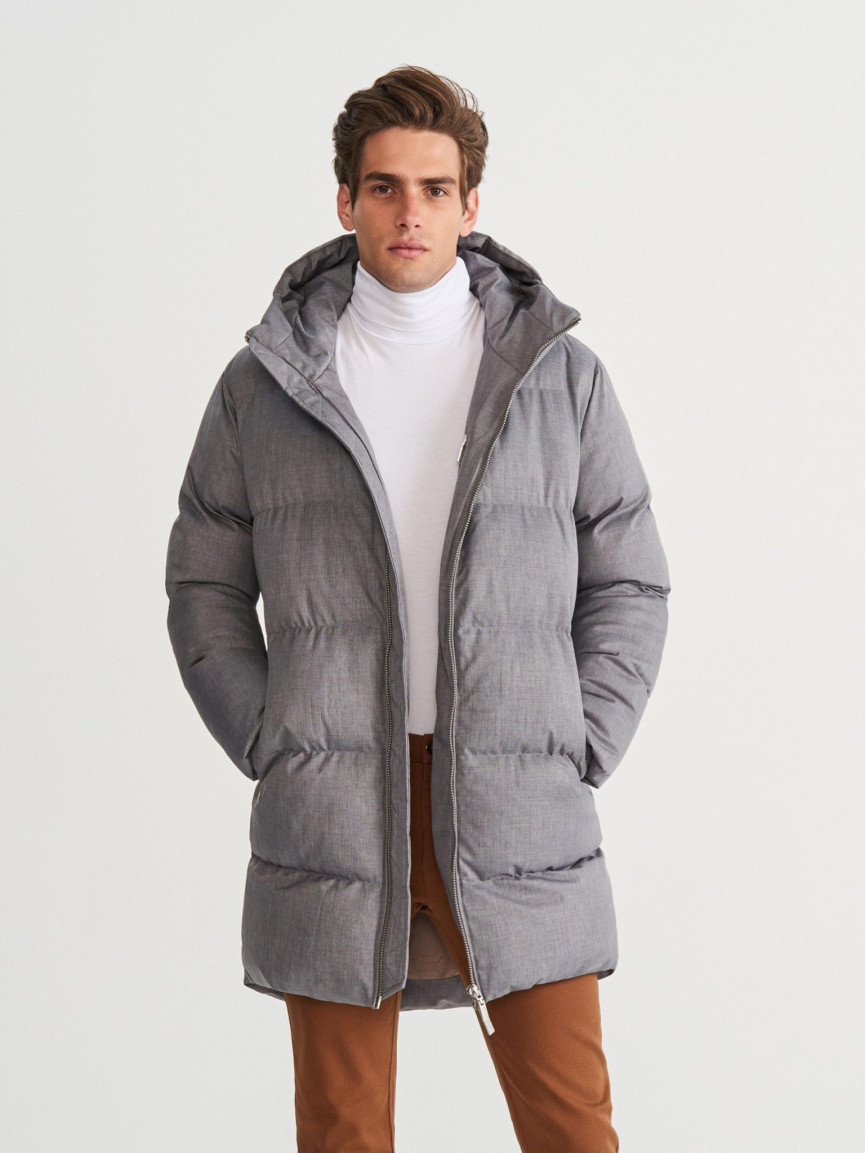 This looks like a sleeping bag, a cool one, that you can wear - could you possibly think of anything that conjures up the feeling of coziness and emulates the contentment of a bug, that's in a rug, more perfectly? No, you cannot. Which means you should dive into its beautiful embrace immediately and live there. The rent is free, there's no mortgage, you don't have to pay council tax - why are you asking all these questions? It's just a big coat, Christ. Chill out.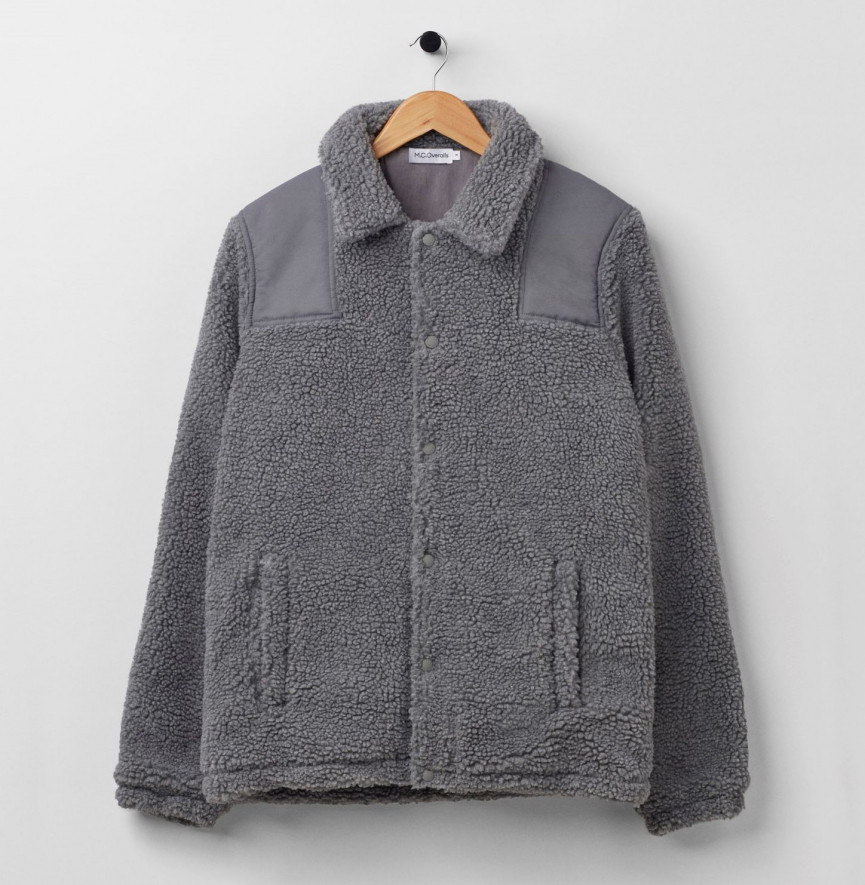 Fleeces are no longer the sole preserve of Merrel-wearing men called Harold who still use paper maps and don't swear, they're now cool, mate. So now you can wear Nike TNs, use Citymapper and shout all manner of expletives and still wear a bit of borg, while looking great (as well as keeping warm, which is the main point of this article). This number, from ultra-good workwear enthusiasts M.C. Overalls is a perfect example of what an on-trend fleece looks like - buy it, wear it and most importantly: enjoy the feeling of un-erect nipples, for a goddamn change.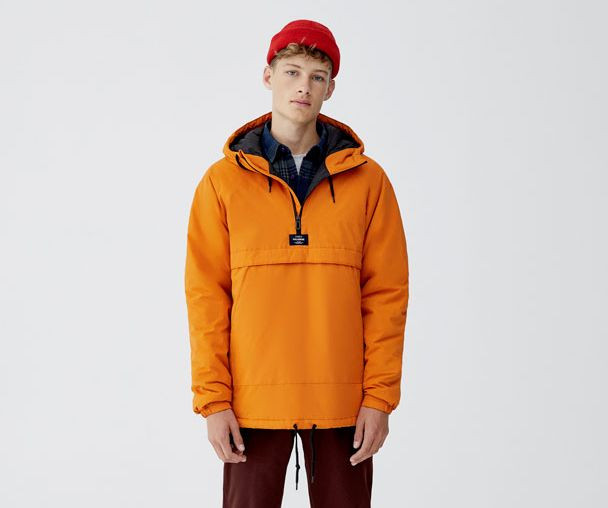 If you're looking for a cheaper way to stay warm this season, then this orange wonder is bang-on for you. 26 quid for a top-quality piece like this? Can you feel that weird sensation in your throat? That lump, of sorts? The one that feels to be rising up your neck without control? The one that is currently just at the entrance to your mouth? Open your lips, let it out, it's fine, this is exactly what should happen. Go on, let it out. There it is. Loud and proud… you can do it… here it comes… "YES PLEASE".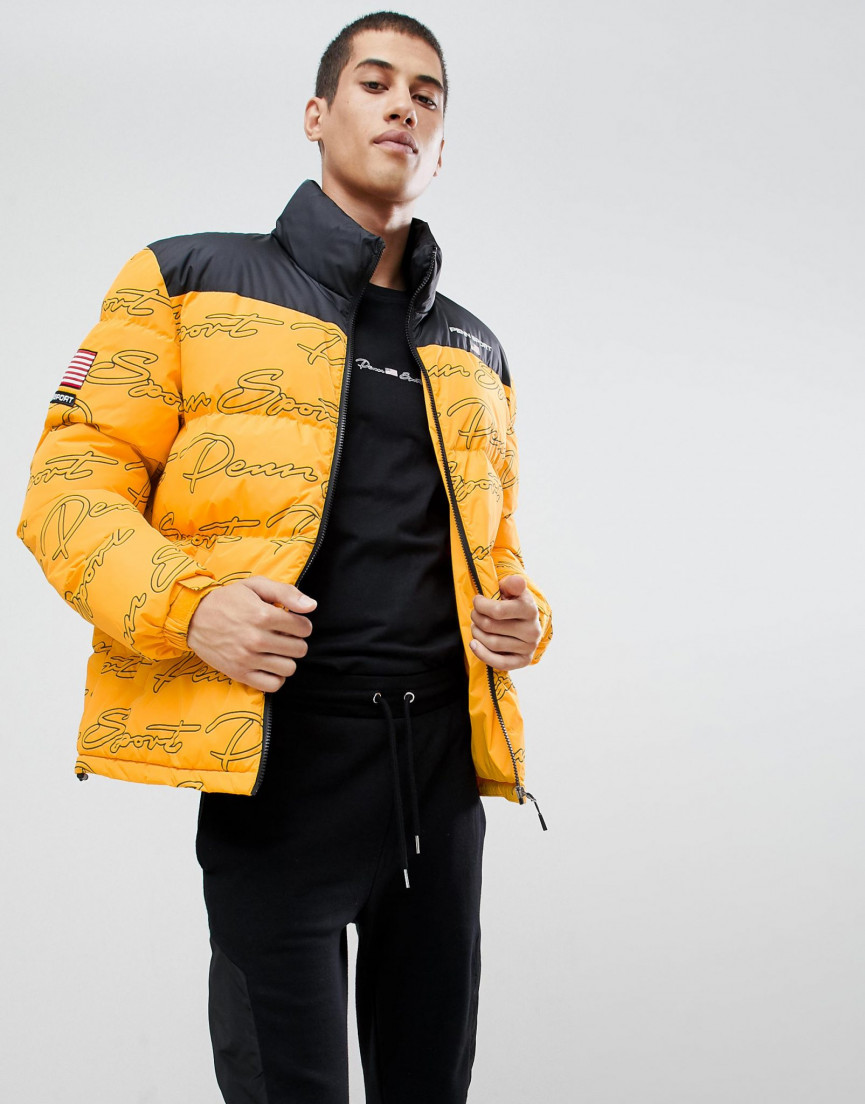 A yellow puffer jacket is - and there is no arguing this point - an absolutely correct thing to buy. Of all the puffer jacket colours, yellow is the best one, the end. End of story. Conclusion of tale. Completion of fable. And this one ups the lair quotient by plastering a Penn Sport logo in an all-over print for maximum yes-I-am-wearing-a-yellow-puffer-wanna-fiyd-abow-dit effect.
Wear this massive, and wear it with black, because as Wiz Khalifa knows, it is one of the best colour combinations known to man. Lordy this is a good jacket. Culmination of narrative.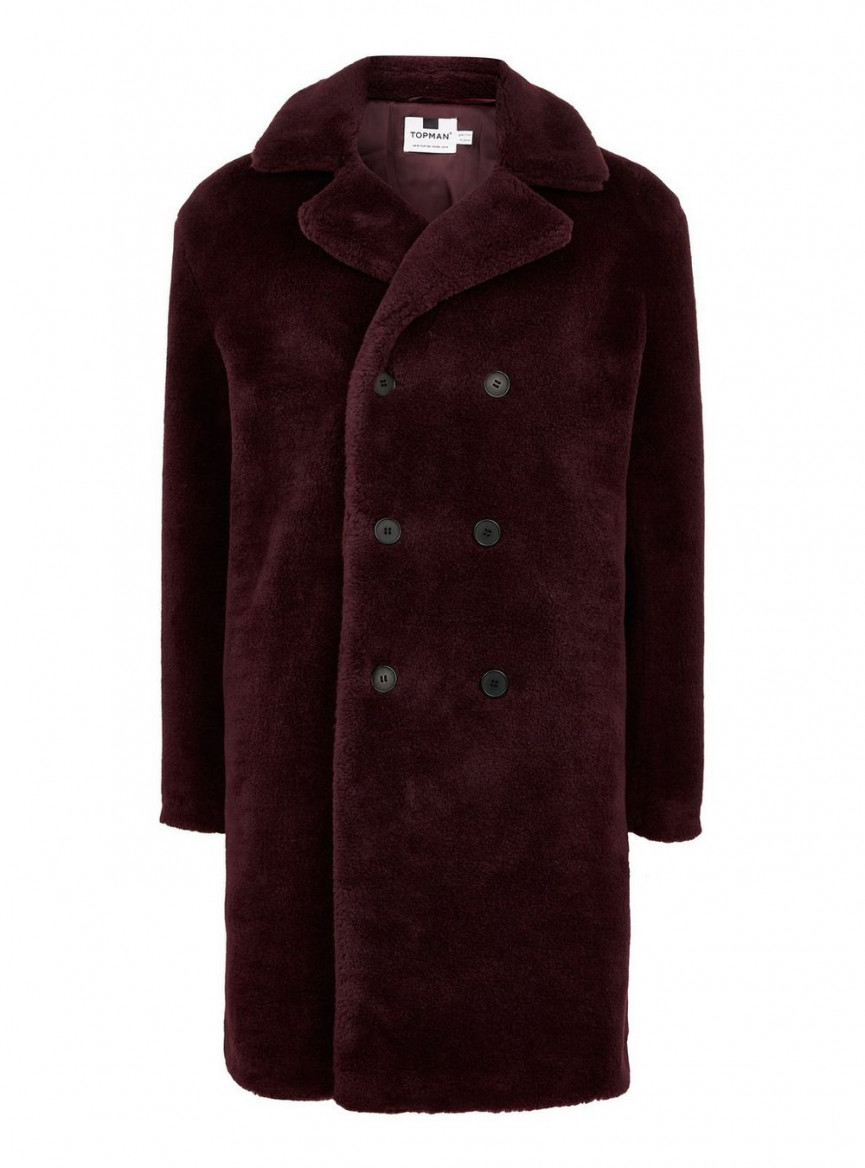 Want to really, properly, actually look like a solid chunk of sex? Get this coat - it's that simple. Like, you might think you can't pull this off - you're not Cruella de Vil, etc - but go on, just put it on, please, for me. That there, is a luxe coat, mate, and you should be wrapping its healing arms around you and simply marinading in the exuberant soup this coat will provide.
Wear it open for a more casual look, or closed if you mean business - one instruction remains the same: wear it. If you want a longer, smarter coat but don't fancy stepping the extra mile for the berry fur number, then you can scale it back a bit and plump for this sartorial classic. A lovely camel overcoat is a men's fashion staple, and will absolutely upgrade whatever outfit you've got on underneath at least five rungs up the chic ladder. It will make you look good - there is no way that it cannot, it's all very simple.
In fact, if you're having trouble coming to a final decision - maybe you haven't quite settled on your personal style just quite yet - then just get one of these. You'll look good, I promise.
At least until you dash a full pint of Guinness all over it the first time you wear it out, anyway.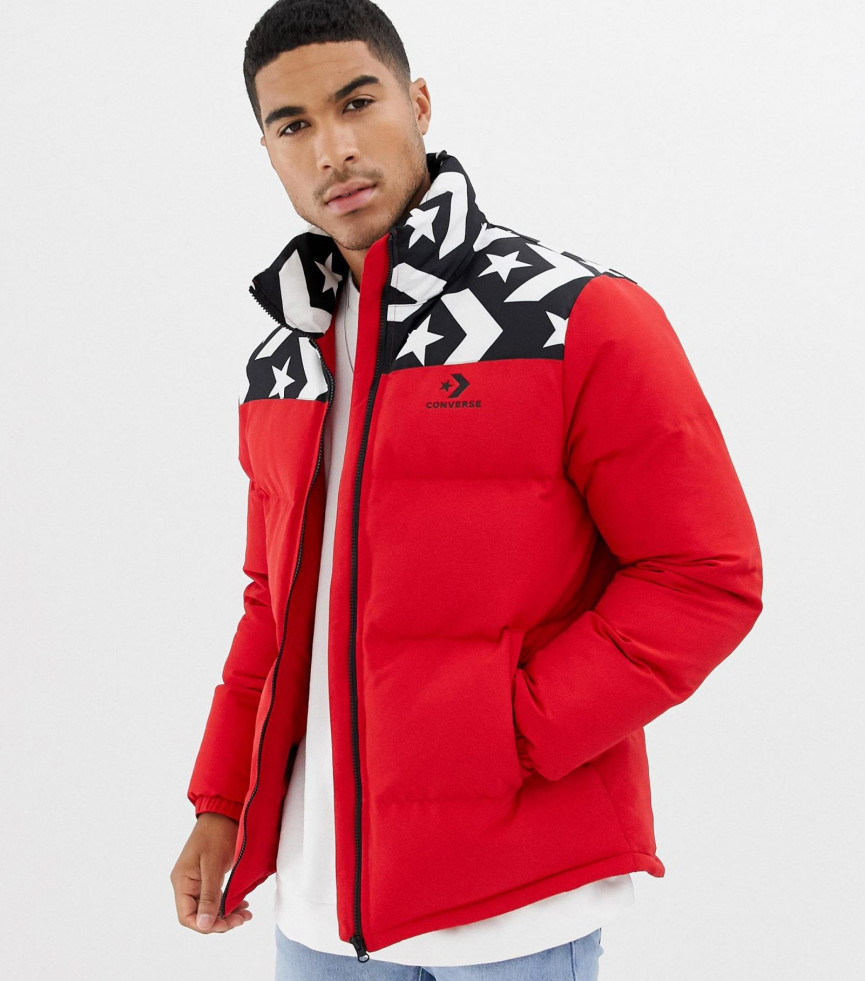 Puffer jacket time again, and this time, we're painting the town red. However, we are also painting certain parts of the town (the ones nearer the top) in a lovely black and white colour scheme, that incorporates the well-known brand Converse's logo. This is a very nice jacket, is what I'm trying to say, and if you were planning on perhaps "painting" the proverbial "town" a rouge shade, this would be a top choice in which to do it. Just good and nice and yep, this jacket is.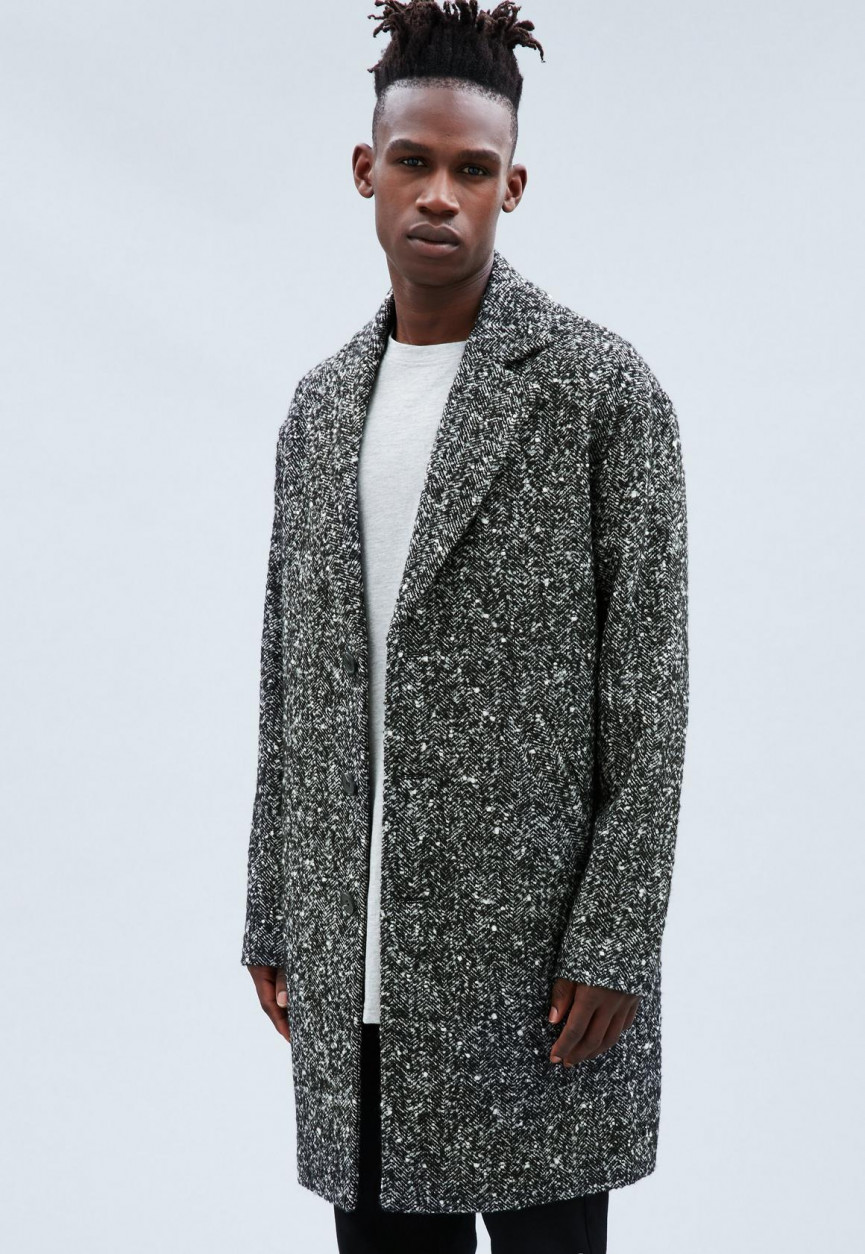 Puffer a bit too "casual" for you, Mr. Important? Well, don't get your silk boxers in a twist, and have a look at this swish bit of elegance. Instead of getting a standard old peacoat, why not spice it up a bit with some mottled dottage, you fancy fellow? Now you are the owner of a Very Juicy Coat and will stand out among your peers.
All those scruffy puffer guys with their sportswear on, you'll shout, they look like the Michelin Man! This will of course, get you in a lot of trouble, but at least while you are being ostracised and/or belted about the head, you will look mighty fine during the proceedings.
(Image background: Getty)
Related Reviews and Shortlists