ShortList is supported by you, our amazing readers. When you click through the links on our site and make a purchase we may earn a commission.
Learn more
Whoever came up with the phrase "there's no such thing as cold weather, only bad preparation" was almost certainly a smug prat. But they sort of had a point. As the freeze begins, wrap yourself in the best weather-defying mountainwear and the next few months will be a (very pleasant) walk in the park and not at all like this.
---
Get more great Style + Grooming content and sign up for Mr Hyde's weekly email
---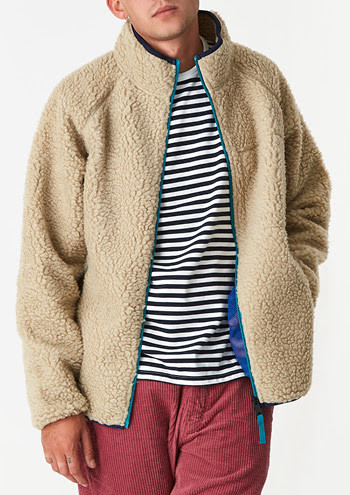 While it sounds like a tincture brand you'd find in Tom Selleck's bathroom cabinet, Manastash is actually named after a famous mountain range that stretches across Washington State, where this outerwear doozy and Hyde fave was born back in 1993. What sets it aside from the rest, though, is its dedication to making hybrid hiking essentials from sustainable materials like hemp and recycled fleece – the biggest of vibes for 2018.
Gotta get: An MT Gorilla II Jacket (£165), both cool and toasty enough for serious summits, slick streets, and the icy wastelands of lower-league club terraces.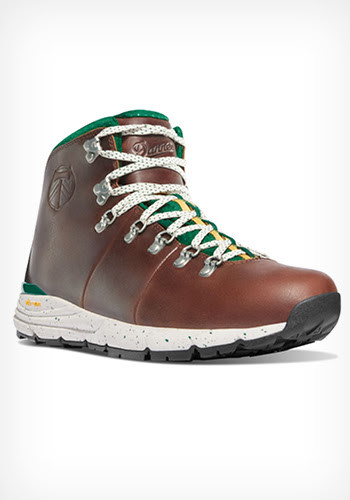 Leather boots the size of tanks – the sorta shin-kickers that make the earth tremble about your toes – should be a cornerstone of every man's wardrobe, whether it's power walking in the Peak District or puddle-dodging around Old Street. Slap-bang in the middle of the element-slaying Venn diagram are these handmade, high-quality and heavyweight sole-savers hailing from the weather-beaten Pacific Northwest.
Gotta get: These Danner X Timbers 600 (£162.90) are the Sean Penn of hiking boots: cool, super leathery, and will only improve in the looks department as life tries its best to kill 'em.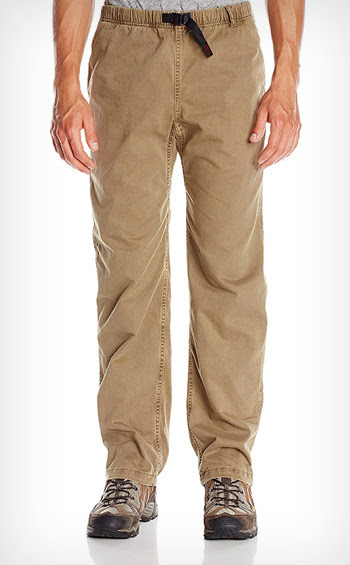 Bad news for anyone who came here thinking we'd finally reached our capacity for fussing over the current drawstring/elasticated trouser trend. Very very bad news indeed, because Gramicci, first conceived in the shadow of El Capitan in the Seventies by climbing legend Mike Graham, does them better than everyone, thanks to athlete-driven design features like the mobility-enhancing and sexy-sounding diamond-shaped gusset. What's more, the elasto-slacks come in about 100 coconuts cheaper than the ones flogged by many modern menswear staple brands.
Gotta get: A pair of Original G climbing pants in caramel tan (£65) will make the hot sweats and effed-up hallucinations of your denim cold turkey totally worth it.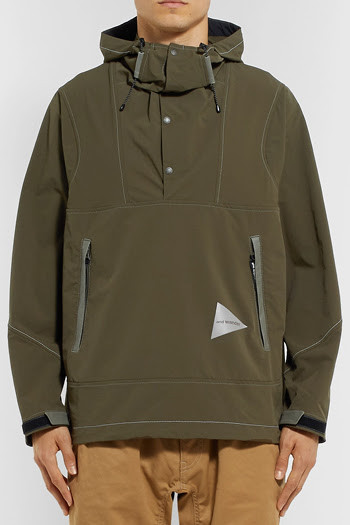 It ain't all about gushing over the crazy hazy glory days of Yosemite when it comes to the mountainwear trend. Nuh uh – if you're all about future-proofing your get-up for when we're trudging through the red muck of Mars, lay your looking balls on this. And Wander takes the fight to the elements armed with forward-thinking techy innovation, a Ridley Scott-esque utilitarian appeal, and the founding duo's love for nature.
Gotta get: This extremely Liam-Gallagher-But-In-The-Year-3000 Shell Jacket (£320). The high-density nylon blend, reflective stitching and bang-on colour is really doing it for us.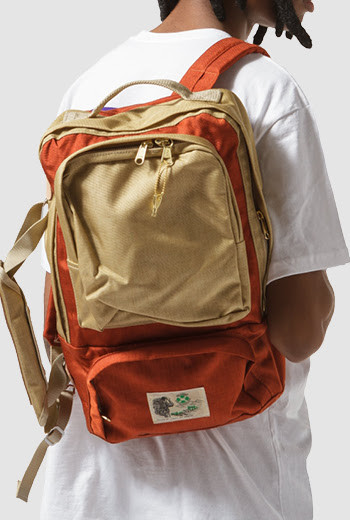 Our best-dressed buds at Oi Polloi had to search far and wide to track down "these mythical bad boys", but holy heck are we glad they did. Pretty much the first brand to make packs from super-tough nylon in Japan during the Sixties, outdoor specialist Walkabout By Sanpack clings onto its historic and delicious Summer Of Love aesthetic, but brings everything crashing into twenny-oh-eighteen with a smattering of modern updates. A proper bag for life, right here.
Gotta get: The Traverse Pack in rust (£230) is a deathproof Franken-bag that turns into a duffle when your poor ickle shoulders get too hurty wurty.
This content was first published in Mr Hyde's free weekly Style + Grooming newsletter. Sign up now for more.
Related Reviews and Shortlists