Real Madrid began their 2017/18 Champions League campaign in September 2017 with a win against APOEL of Cyprus, but they did so without rising star Marco Asensio.
The 21-year-old was ruled out of the match with an infection, with local reports suggesting he picked up the problem after shaving his legs.
A few people responded in the way only football fans can, by pointing and laughing.
But if you thought that was the most embarrassing injury ever suffered by a footballer, you're way off.
We've gone back in time through some other occurrences that make Asensio's absence look like nothing.
Dave Beasant
If you're an England international goalkeeper, you've generally got to be pretty good with your hands.
Dave Beasant falls into that category, having earned a call-up not long after becoming the first goalkeeper to save a penalty in an FA Cup final.
But a few years later, he put himself out of action for two months after dropping a jar of salad cream on his foot, allegedly while trying to control it on its way down after accidentally knocking it off a shelf.
Proof, if it were ever needed, that goalkeepers should never use their feet unless absolutely necessary.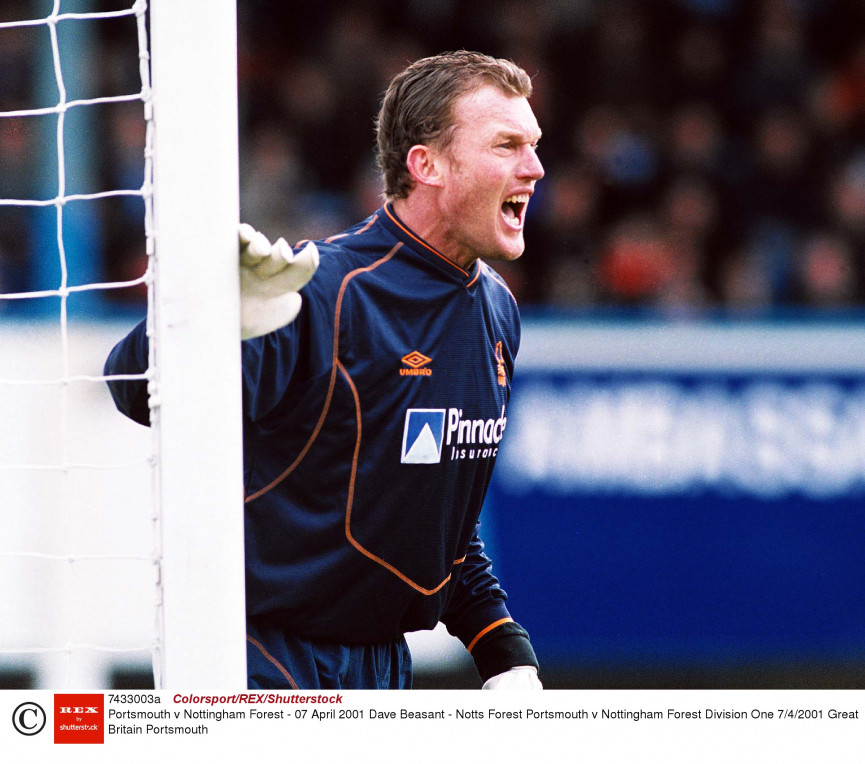 Darius Vassell
We've all had blisters – that's just a fact of life.
You can let them die down of their own accord, pop them, or do what Darius Vassell did.
But if you want our advice, never, ever, ever go with the third of those options.
England striker Vassell thought to himself: "why use a pin when an electric drill will be much more efficient?".
Yeah, he drilled into a blister under his toe. It went about as well as you'd expect.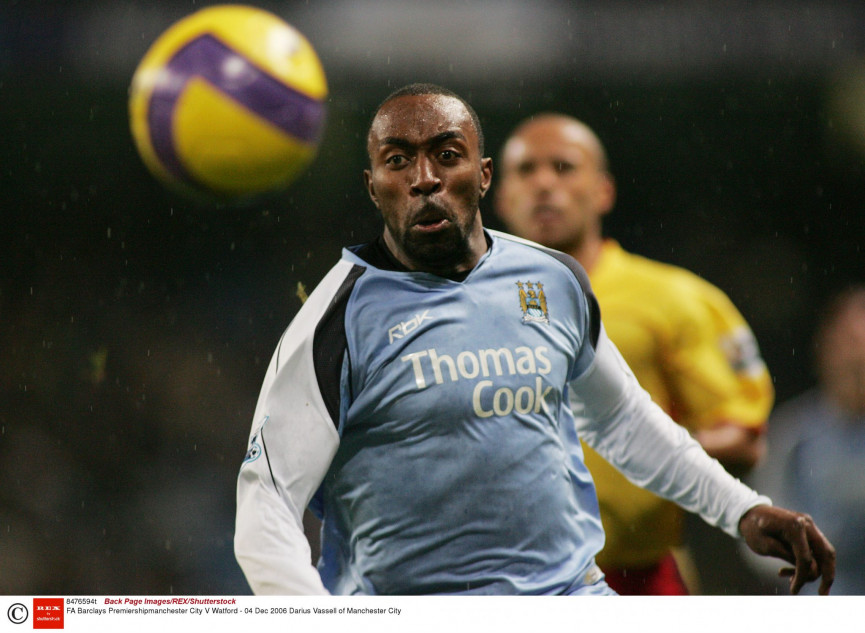 Kevin Kyle
A painful accident, or a smart kid deciding he didn't want any younger siblings?
Kevin Kyle was part of a Sunderland squad that couldn't really get anything right. And a few months after teammate Julio Arca was sidelined by a jellyfish sting, Kyle – part of a squad that went down with three wins and 26 goals all season – suffered a much more painful fate.
The Scottish striker was heating up his son's milk bottle with a jug of boiling water then the little nipper accidentally kicked the jug…right onto Kyle's crotch.
He was left "walking like John Wayne", according to a club representative who must have loved being able to give such a quote to the media.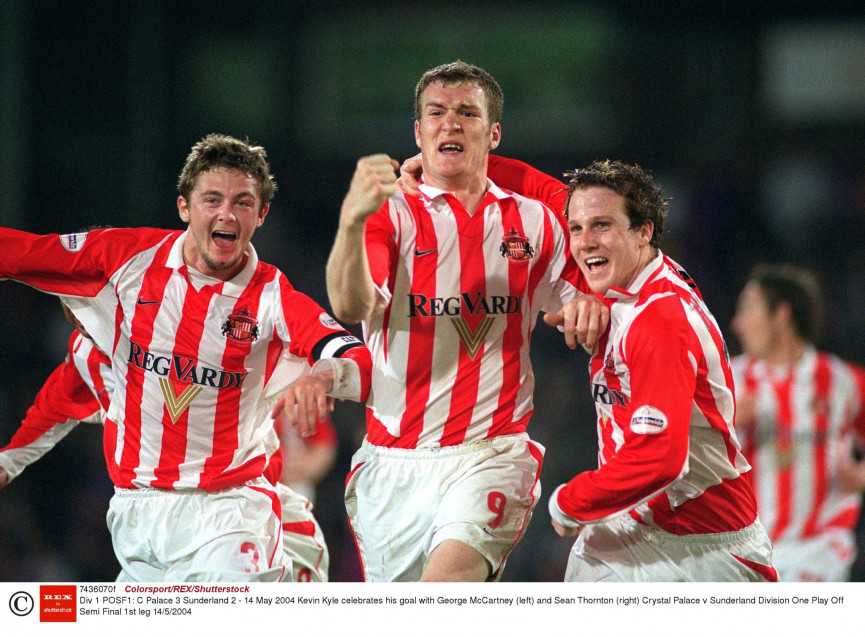 Emerson
The image of Brazil captain Cafu lifting the World Cup in 2002 is iconic, but it's easy to forget that it should have been Emerson with the trophy in his hands.
The former Juventus and Real Madrid midfielder, then at Roma, decided to play in goal during a training session ahead of the tournament in Japan and South Korea.
He was taking it seriously as well…possibly too seriously…and managed to dislocate his shoulder diving to save a shot.
"He doesn't know how to fall properly because he's not a goalkeeper," said teammate Rivaldo, who showed later on in the tournament that he had no trouble falling properly.
Santiago Canizares
Emerson wasn't the only high-profile player ruled out of that World Cup by a freak injury.
Santiago Cañizares was Spain's first-choice goalkeeper going into the tournament, having played in back-to-back Champions League finals for Valencia, but be ended up – to use a technical term I literally just invented – Beasanting himself.
It wasn't salad cream that put the bleach-blond stopper out of the tournament, though: instead, he severed a tendon in his foot after dropping a bottle of aftershave and having a shard of glass pierce his foot.
Most keepers would have been able to recover and reclaim their place after returning, but it was double bad luck for Cañizares: his understudy for that tournament was none other than Iker Casillas, who would go on to make 167 appearances (and counting) for La Roja. Cañizares would play just 10 more times for his country before retiring.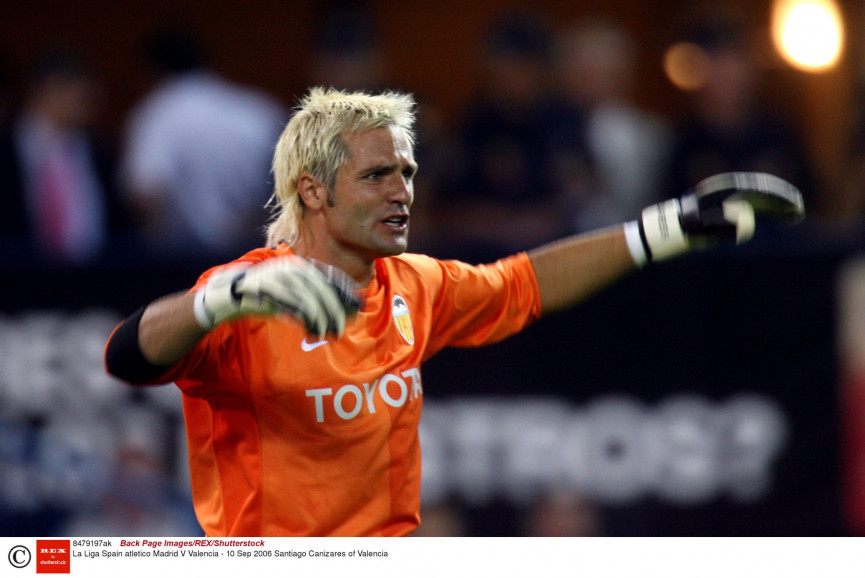 Liam Lawrence
Liam Lawrence scored 15 goals in the season before he tripped over his dog. It took him more than four years to get his next 15.
The Labrador-related injury, which occurred while Lawrence was walking downstairs, left the Irish international needing ankle surgery.
Suddenly, a man who had scored Stoke City's first ever home Premier League goal was out of action until the new year, and there's an argument that he has never been the same since.
Had Lawrence remained fit in that first season, perhaps we wouldn't have seen the attacking threat of Rory Delap's throw-ins so easily. Who can tell how else the fabric of Premier League football might have changed.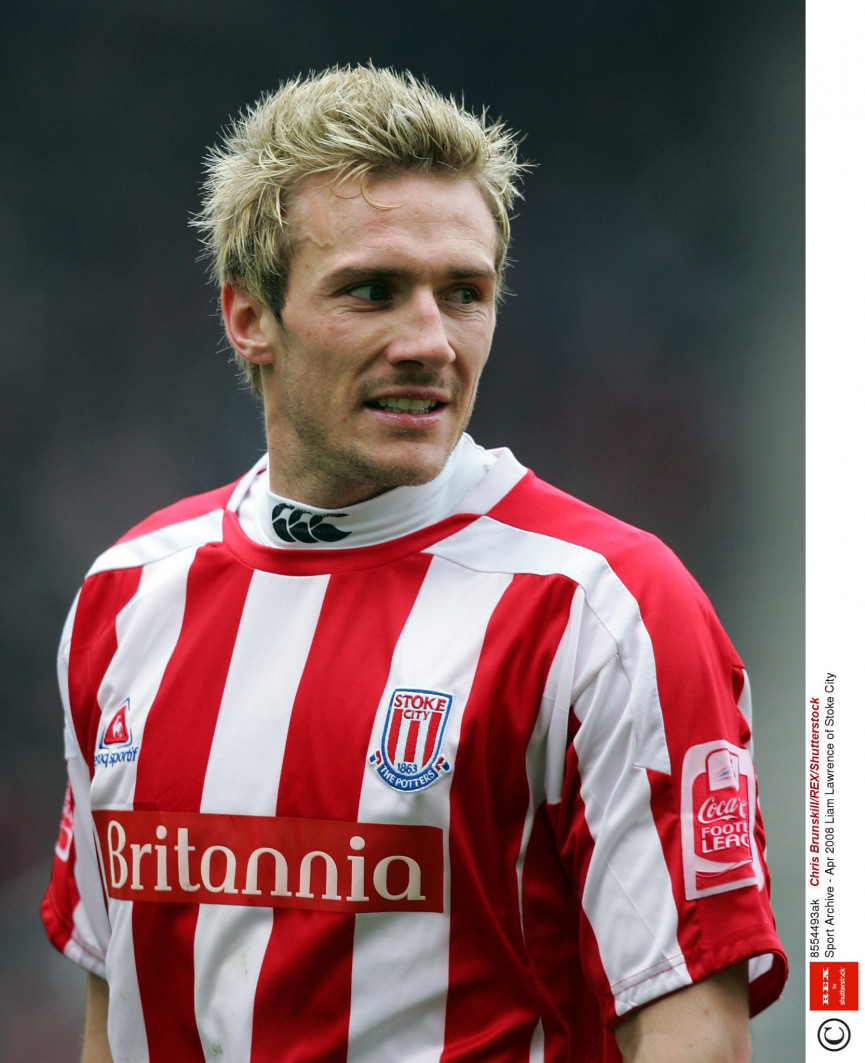 Darren Barnard
Lawrence's dog-related injury might not have been the most obvious way to be sidelined by a pooch, but Darren Barnard was even more unfortunate.
The former Chelsea and Wales player racked up more than 200 games for Barnsley, the club at which he spent most of his career, but it was there where he suffered an injury he won't want to be reminded of.
Barnard suffered knee ligament damage when his pet peed on the kitchen floor and he slipped in the stuff.
If that happened to you, you'd probably just lie about it. Milan Rapaić
Many of these injuries can act as confirmation bias for those who deride professional footballers as…well…idiots.
Most of the time, such an assumption is unfair. This is not one of those times.
Rapaić is a decorated Croatian international winger, who played in Serie A and scored a winning goal at the 2002 World Cup.
But to many, he will be remembered as the guy who ruled him out of a Hajduk Split game by stabbing himself in the eye with his boarding pass while at the airport en route to the away match.
Kirk Broadfoot
When you search Kirk Broadfoot's name on Google, the third related search term to come up is 'Kirk Broadfoot egg'.
We're no experts, but that sounds like it can't be good.
The Rangers defender's first mistake was trying to poach eggs in the microwave. The second was 'closely inspecting' them immediately afterwards, a split second before they exploded.
He was left with egg on his face after that mishap. Also significant burns.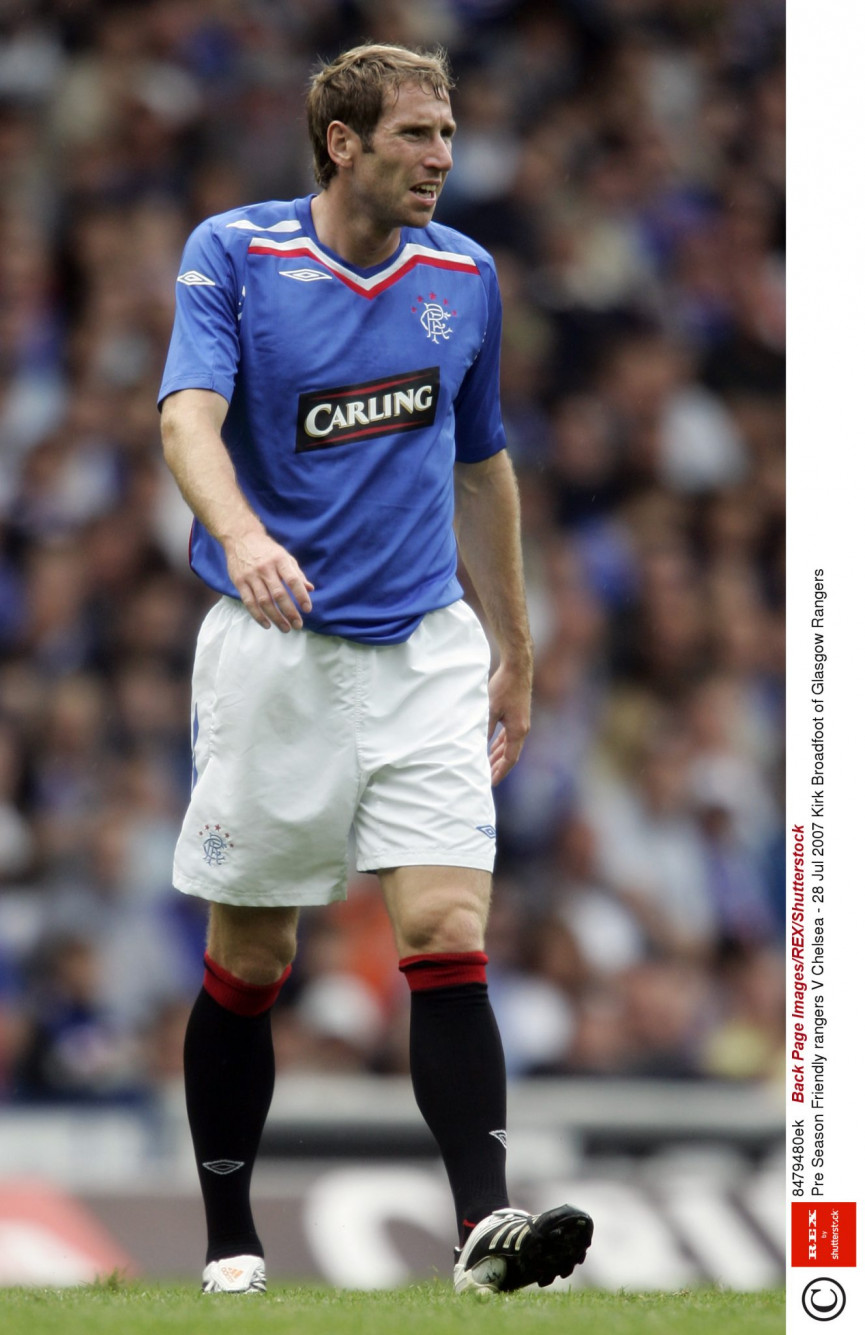 Steve Morrow
Just as it's tough to blame Lawrence for his dog or Kyle for his son, this one wasn't really Morrow's fault.
The Arsenal midfielder was the unlikely hero in the 1993 League Cup final, scoring his first goal for the club to see off Sheffield Wednesday.
It was only the second time Arsenal had ever lifted the trophy, so celebrations were emphatic, and captain Tony Adams marked the occasion by lifting the Northern Ireland midfielder up onto his shoulders in triumph.
Then he dropped him, the fool.
Éver Banega
Éver Banega is the footballer whose name contains more of the letters in 'Brian Harvey' than any other*, and the Argentine midfielder suffered a similar fate to the East 17 frontman.
Harvey famously ran himself over while throwing up a baked potato, and Banega did the same, though fortunately(?) it was only his leg that bore the brunt.
The former Valencia man put himself out of action for months when he forgot to put the handbrake on while putting petrol in his car back in 2012.
That put an end to his driving runs from midfield. No, you shut up.
*I haven't checked this, obviously.
Nicolai Müller
Hamburg haven't had a great deal to celebrate recently.
The German club, who won back-to-back European titles in the early-1980s, have finished the last four campaigns in the bottom half of the Bundesliga table and scored just 33 times in all of last season.
So, when Nicolai Müller got the team off to the perfect start against Augsburg, he wanted to mark the moment in style.
His over-elaborate celebration didn't quite go to plan, however, and he picked up a serious knee injury in the process, potentially ending his entire season after just 10 minutes of the opening game.
Not all footballers are geniuses, but the ones who go into management generally have a bit about them.
There's always an exception, though, and in this case it's Southampton boss Mauricio Pellegrini.
While celebrating a goal during his spell in charge of Argentine side Estudiantes, the one-time Liverpool defender opted to high-five himself.
After that, he decided to high-five the air. With such force that he somehow dislocated his shoulder. Honestly, how do you even do that?
(Images: Rex Features)