ShortList is supported by you, our amazing readers. When you click through the links on our site and make a purchase we may earn a commission.
Learn more
Do we even need anyone to write new TV shows when we can just reboot existing ones? Apparently not!
We've seen a number of forgotten programmes brought back to life of late, and even a few which we could still remember – from Buffy the Vampire Slayer to Blockbusters – and The West Wing could be next in line.
That's according to Richard Schiff, who played Toby Ziegler in the show and has shed some light on some very interesting discussions which have been taking place.
Schiff's character is one of the most recognisable in the prestige political drama, and the actor has revealed he has spoken to West Wing creator Aaron Sorkin over a potential reboot. Presumably while walking down a corridor in the White House.
"Aaron has said he wanted it to happen," Schiff told I Could Never Be, as reported by Deadline.
"I don't think it should be in the White House. I think that's overcooked. My image of a show in the White House now is something like House of Cards, which is more apropos for the current administration — and Veep.
"You know, you combine Veep and House of Cards and you got, you got this administration. It's a great idea…Where does politics really happen? And that's the question. And especially in this era where there's such an excitement in the grassroots level and on the local level, and, and it really all happens in the state level."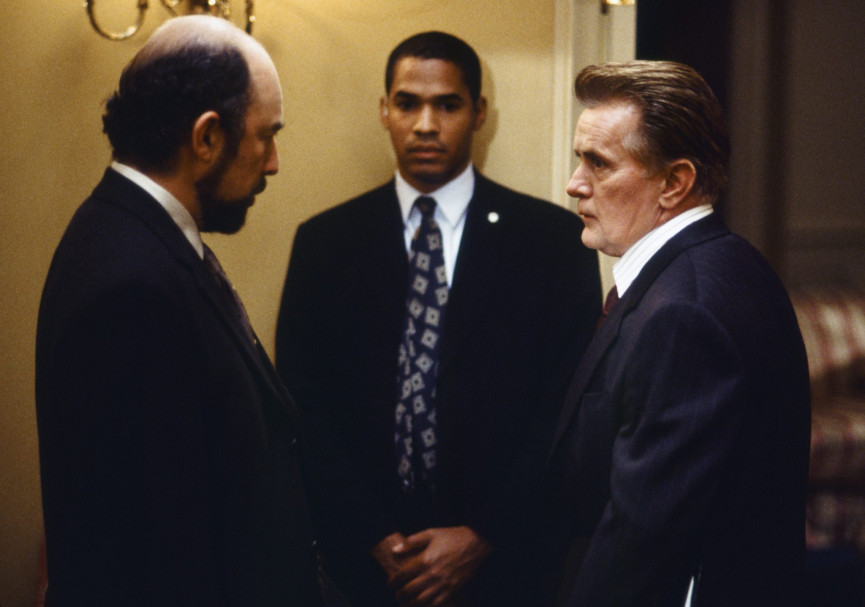 The West Wing ran for seven seasons from 1999 to 2006, debuting shortly before George W Bush's election as president and airing for the final time during the Republican's second term in office.
Its 20th anniversary coincides with that of The Sopranos, which is getting a prequel film rather than a TV reboot.
Since Sorkin left the show in 2003, following its fourth season, he has turned some of his attention to the big screen with writing credits on Charlie Wilson's War, The Social Network, Moneyball and Steve Jobs and a directorial debut with 2017's Molly's Game.
Schiff, meanwhile, has been extremely prolific with more than 20 film roles since 2006 and countless more TV appearances.
(Images: Getty)
Related Reviews and Shortlists