ShortList is now ad free and supported by you, the users. When you buy through the links on our site we may earn a commission.
Learn more
I'm going to let you into a little secret. Two things that I love? Beer and crisps. And even, sometimes, when the occasion demands it, both at the same time. Not literally, that would be terrible. But in consecutive order, repeated. Sip a beer - possibly one from our best beer subscription boxes selection - eat a crisp, sip a beer, eat a crisp, and so on, until it's time to go to the bar/kitchen again.
But which is the best crisp to complement that delicious pint? It's a question as old as time*. *the time when beer and crisps were invented."
Sometimes, in a pub setting, you have to take whatever's on offer: usually straightforward 'normal' crisps in ready salted, cheese and onion or salt and vinegar - the classics on which Great Britain was built. A recognised brand, an artisanal upstart, or maybe an exotic foreigner like Tayto. You never get hula hoops or anything funky. Never. Not on.
Really, though when push comes to shove, the kings of the 'beer crisp' are McCoy's. Big ridges, big tastes, big crisps. You find a pub with McCoy's, you go back to that pub. That's the age-old rule.
But now Walkers are attempting to barge open the door again with the launch of their new 'Max Strong' range. It's designed to appeal to "beer lovers" (so that's "everyone") and they say that each flavour - Chilli & Lime, Hot Chicken Wings and Jalapeño & Cheese - has been created to complement different types of popular beer. There's a pint in the logo and everything so they're serious about this.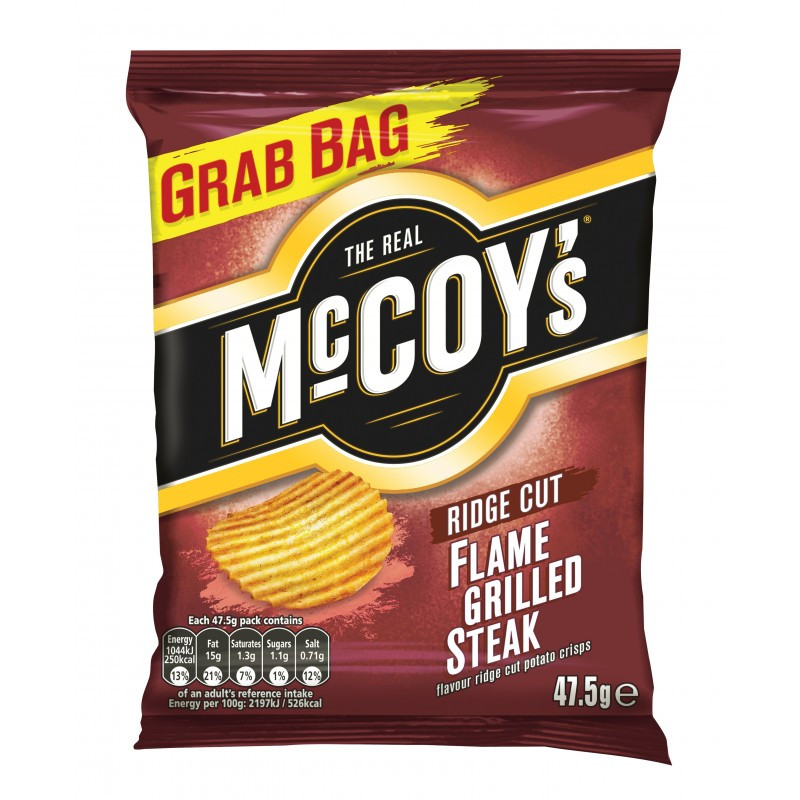 Rachel Holms, Walkers senior marketing director at brand owner PepsiCo, explained: "We are seeing an increase in social occasions, and while savoury snacks are playing an increasingly important role, there is no mainstream 'perfect snack' for this occasion [maybe we should tell her about McCoy's Flame Grilled Steak?].
"We saw this as an untapped opportunity in the market and have created Walkers Max Strong to answer this demand for a perfect snack to accompany a pint. The new proposition also offers retailers an innovative snack for consumers to enjoy during upcoming sporting events.
"It is no surprise that beer and snacks can play a role when it comes to social sharing, with over fifteen million weekly beer occasions taking place in the UK, with crisps being well-placed given existing consumption moments."
Their research claims that savoury snacks feature in 15% of beer drinking occasions, with half of those snacks being crisps.
Walkers says - and I'm hoping this isn't their new advertising slogan - that the new range will "help retailers to add incremental growth to the savoury snacking category".
They'll be available in sharing bags (150g, £1.99) and impulse bag formats (50g, 80p) - 'impulse bag' being a term I've not heard before but I really like because that's the truth of it isn't it.
(Images: Walkers/McCoy's)
Related Reviews and Shortlists