Whether you're pre-gaming before you've even got dressed or trying to camouflage your tears from the week in the shower, there's now a beer specifically for that.
A cursory search for #showerbeer will tell you it is actually a thing, and Swedish craft brewery PangPang have created a three-sip bottle in conjunction with creative agency Snask to enjoy for the ten minutes you spend a day under running water.
The 'Shower Beer' may only be small but it is mighty, coming in at 10 per cent.
PangPang brewery founder Fredrik Tunedal explained to MUNCHIES that there is something primal in the relationship between beer and the shower:
"The idea for a Shower Beer is a universal thing, I think. As a brewer I work long and hard days, and when I come home I'm often covered in malt dust (my girlfriend actually calls me Mr. Malty Pants) and the shower is a gateway back to normal society.
People all over the world love that feeling of a hot shower and an ice cold beer. I just wanted to try to optimize the experience by trying to customize a brew for this glorious occasion."
See our list of Alcohol Free Beers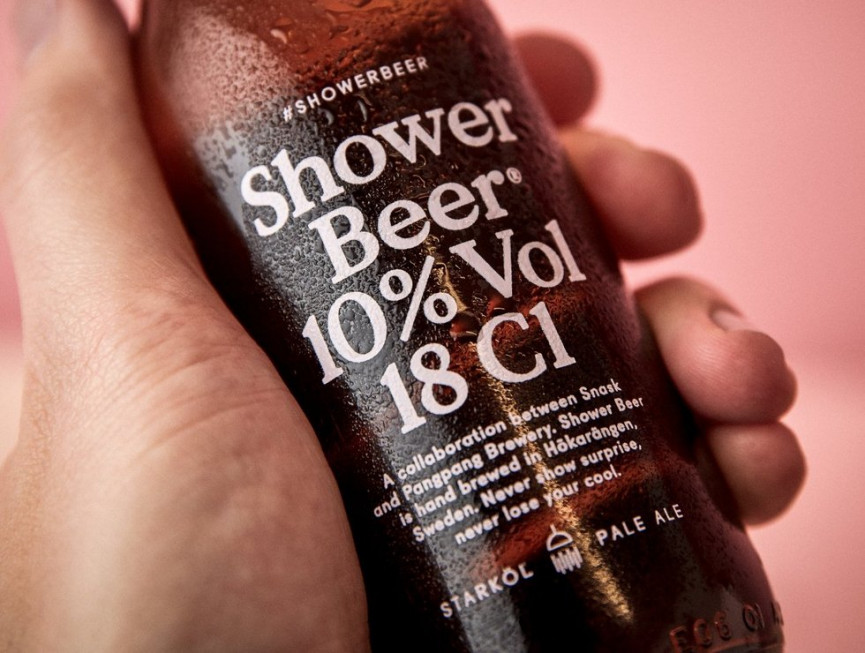 Described as a sweet, strong ale, the flavours are intended to compliment your shower experience.
"I let the Shower Beer sit longer in the primary fermenter before dry hopping and cold crashing it, compared to other PangPang beers," Tunedal said.
"This lets it develop a soapy flavor that in some beers is considered an 'off' flavor, but is just on point for the Shower Beer. The beer is heavily hopped with Citra [hops], and has a citrusy, soapy, and somewhat herbal profile."
Bonus: the beer doubles up as hair conditioner if you finish cleansing before you've finished drinking.
Get your hands on a bottle by emailing fredrik@snask.com