London just gets breakfast. It really does.
So much so that we decided to list the very finest establishments where you can fuel yourself for the day.
For business or pleasure, from greasy spoons to spoons so well polished you might very well be blinded, here are the best spots for breakfast in the capital.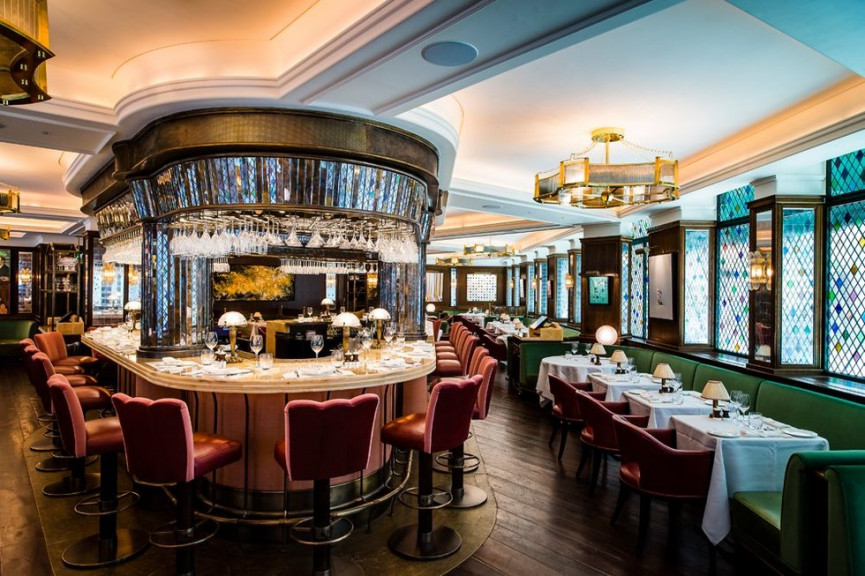 The Ivy, 1-5 West Street, WC2H 9NQ
The Ivy is the sort of venue we once reserved for "second date - must impress" occasions - but a new breakfast offering has convinced us it's worth including in an early AM schedule as well. Whether you choose to go for the sweet (the pancakes with clotted cream will haunt your dreams for the rest of the day) or the healthy (low in guilt, high in flavour), the servings will leave you full well beyond lunch. Classy and mercifully affordable.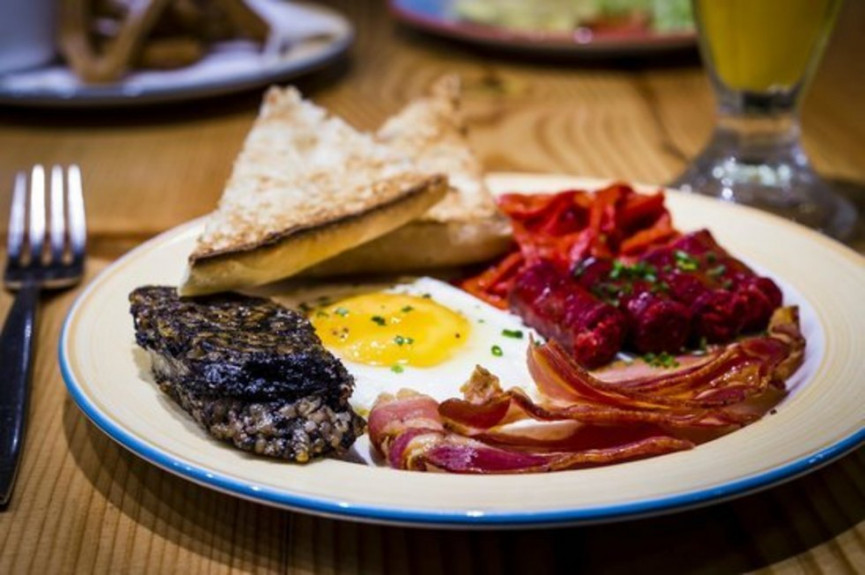 Camino, King's Cross, 3 Varnishers Yard, N1 9FD
Start the day with the Spanish flavour of either a meaty mix of chorizo and morcilla or by filling up on churros with a rich chocolate sauce. Mid-morning dining in Camino really will make you feel like you're in Barcelona or Bilbao, right until you emerge back out onto the street under those all too familiar overcast skies.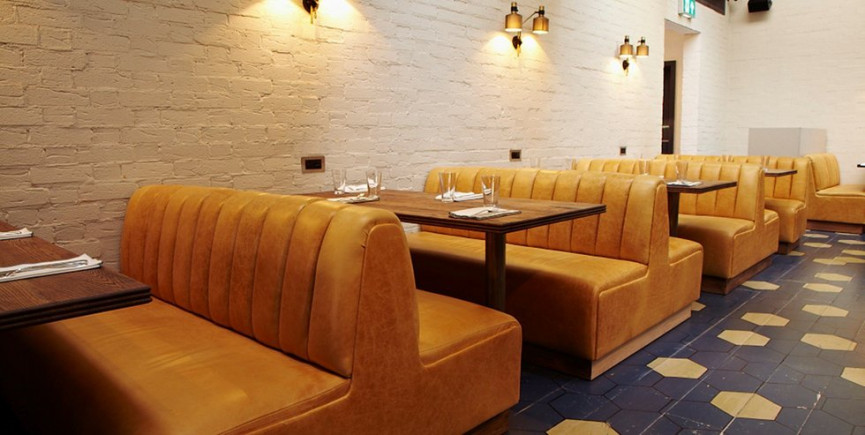 The Hoxton, Holborn
Recently opened, and not doing favours for anyone's Sat-Nav, Holborn's The Hoxton has quickly established itself as a quirky breath of fresh air in an area crammed with uniformed office blocks and Pret A Managers. Furthermore, down in bar and restaurant Hubbard & Bell, you'll find one of the most hotly-talked about breakfast spots in town, serving up the sort of moreish sourdough pancakes and chia pudding that will see you needing a lie down afterwards. Handily, they have rooms available.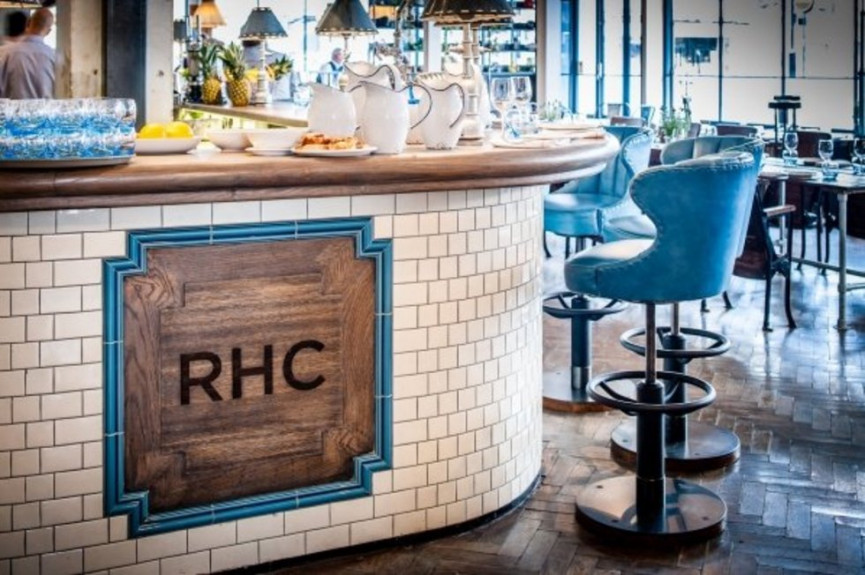 Riding House Cafe, 43-51 Great Titchfield St, W1W 7PQ
When ham and spinach fail to do it for you, come here to get your hands on some luscious and luxurious lobster Benedict. If you're not after something so rich then redeem your excesses with the avocado on toast.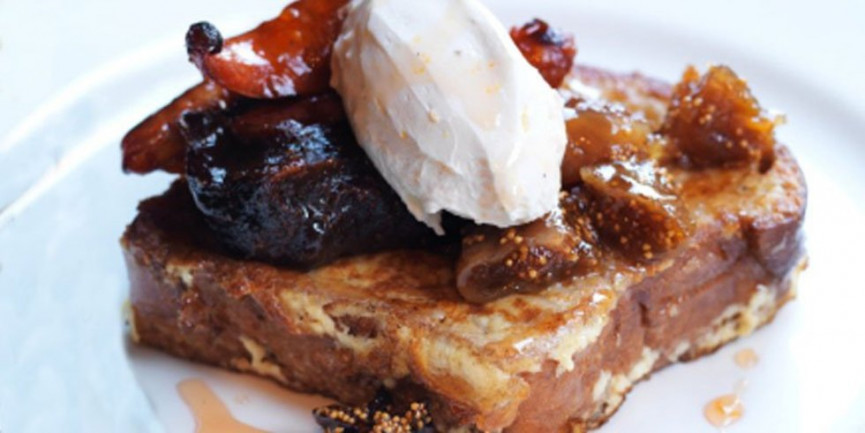 Kopapa, 32-34 Monmouth Street, WC2H 9HA
We'll tried the Turkish eggs' from Changa restaurant in Istanbul, with whipped yoghurt, hot chilli and two slices of toast? Put the passport down: you can get it here. Get down early to avoid disappointment as the bustling morning rush can mean there's a bit of a wait for a table.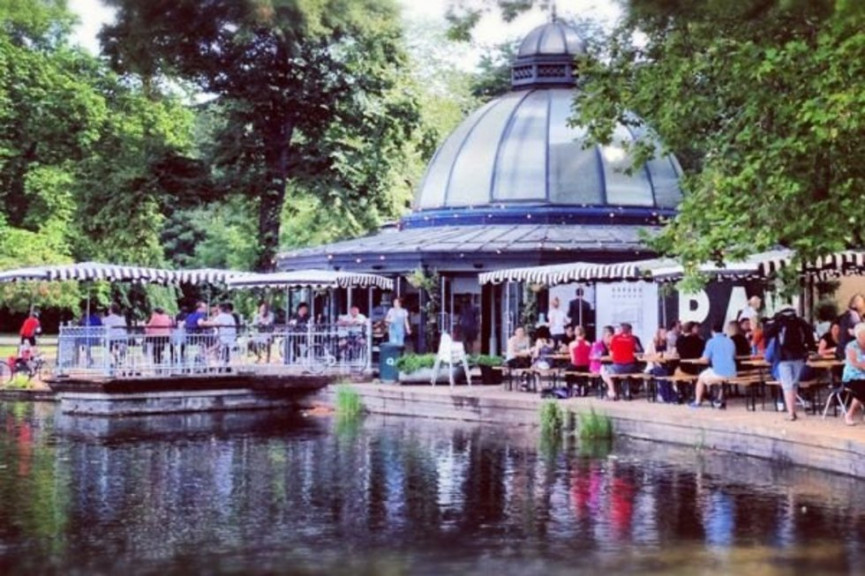 Victoria Park Café, Victoria Park
Brave the labyrinthine of buggies, scooters and joggers to get here and you'll feel like you're in a movie. A movie in which the lead star hangs around a picturesque park café, washing down an Algerian omelette with a big fat smoothie while looking out at a nice lake. Just think, this could be you.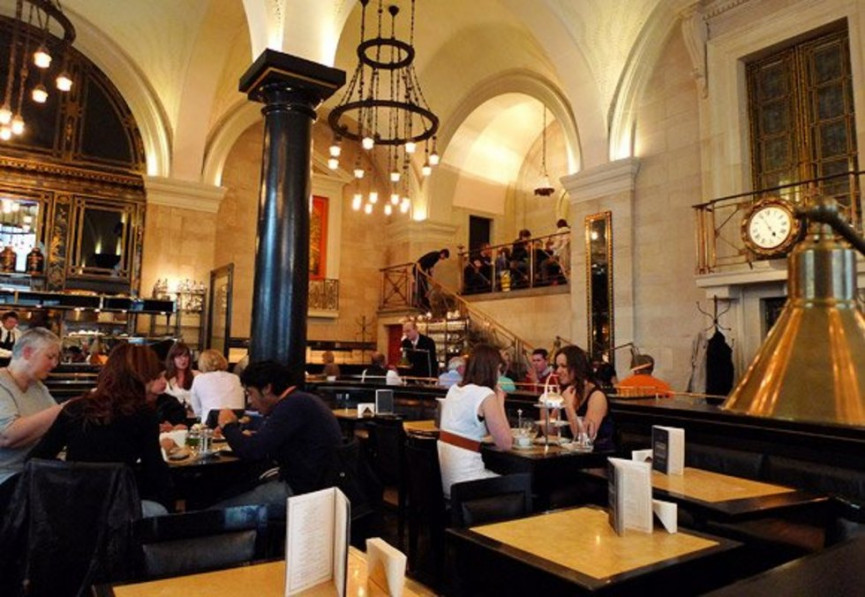 The Wolseley, 160 Piccadilly, W1J 9EB
Big night out? If you've got a few quid left, sort your head out with some devilled kidneys and crispy bacon at this storied establishment. Wall to wall elegance and an extensive history make it one to tick off before you pop your clogs.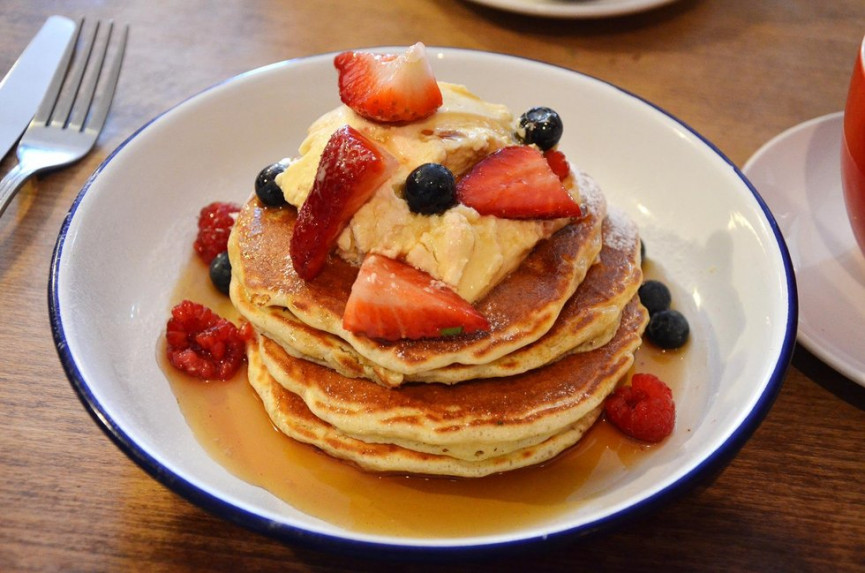 Breakfast Club, Soho and other locations
First rule of Breakfast Club: do not talk about Breakfast Club. OK, so we broke rank, but it seems the secret about this establishment - now boasting outposts in Soho, Spitalfields, London Bridge, Hoxton, Angel and Battersea Rise - is well and truly out. Go for the pancakes, stay for the ambience and other gluttonous dishes.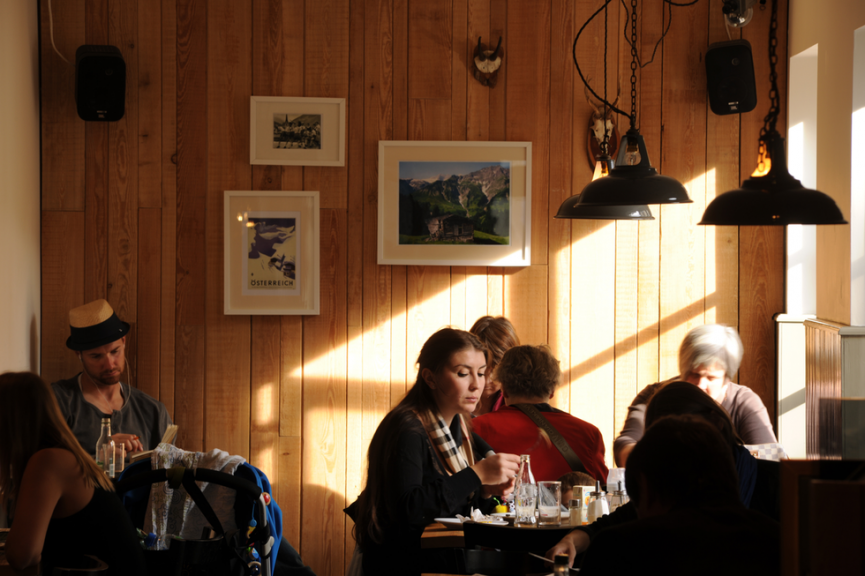 Kipferl, 20 Camden Passage, N1 8ED
You'd have to go a long way to find a better Bauernfruehstueck - which for the uninitiated is a fried mix of potatoes, onions, bacon and egg - than in this Austrian and Viennese café welcoming the great and good of Islington. French Toast 'Kipferl' Style is a bit of a treat too.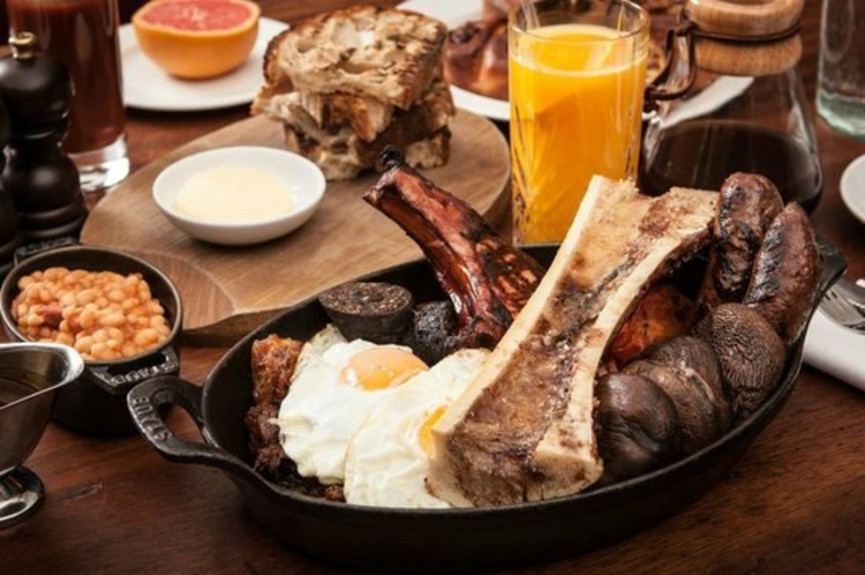 Hawksmoor, various locations
Ask anyone worth their table salt for the best steak in town and they'll reply 'Hawksmoor', duly followed by 'what a stupid question'. Indeed, this is a place is known for its cuts of manly meats, but it also serves up one of the fullest English breakfasts in the city. Even so, our pick at this banquet would be the short-rib bubble & squeak with fried eggs and HP gravy - perfect for impressing clients, or your mum and dad if they're in town.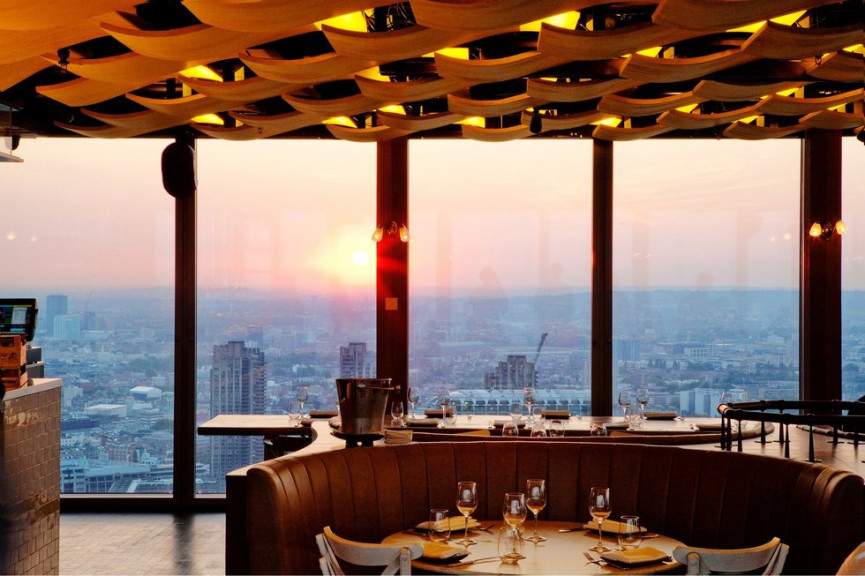 Duck & Waffle, Heron Tower, 110 Bishopsgate, EC2N 4AY
Okay, forty floors up Heron Tower, this is where POWER BREAKFASTS are done. You also can't visit without having some game, so impress those clients and colleagues by recommending the duck en cocotte with wild mushrooms, truffle and egg. Watching the sunrise while gorging on all that is more uplifting that 17 espressos combined.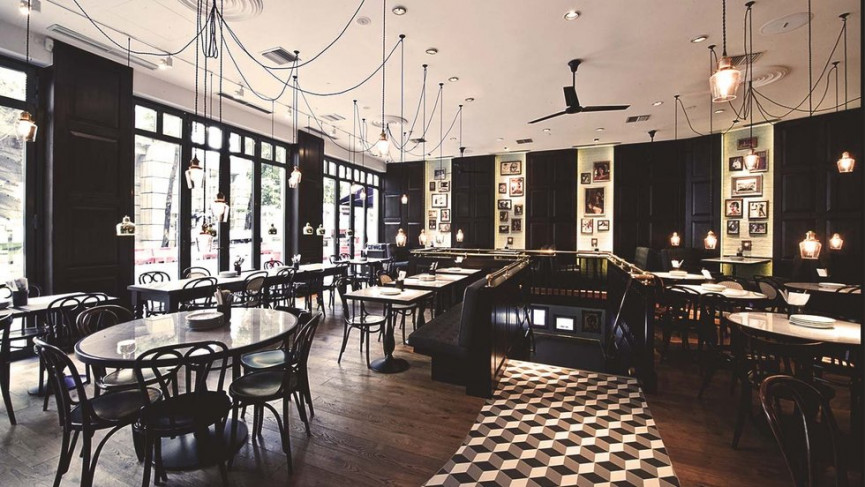 Dishoom, 12 Upper St. Martin's Lane, WC2H 9FB
You haven't lived until you've been down to this upmarket Indian restaurant currently changing the face of breakfast in London with its bacon naan roll - the perfect foil for that morning cup of chai. You'll also find a branch in Shoreditch, King's Cross and Carnaby Street. Seek them out today.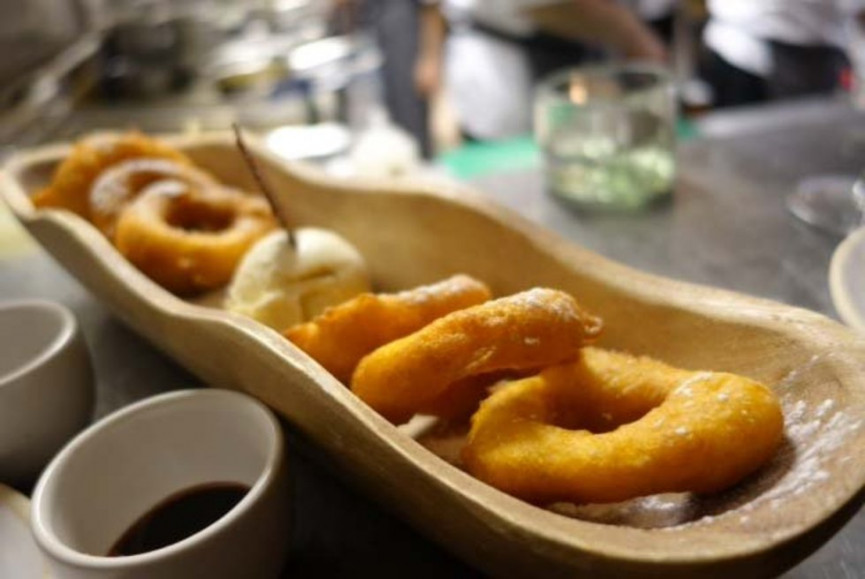 Andina, 1 Redchurch St, E2 7DJ
Dreaming of backpacking in South America but can't be bothered? Head to this Peruvian number to get your fix of Peruazano, which is just a big old breakfast of belly bacon and beans with a few other things. Chug it down with a Bloody Mary.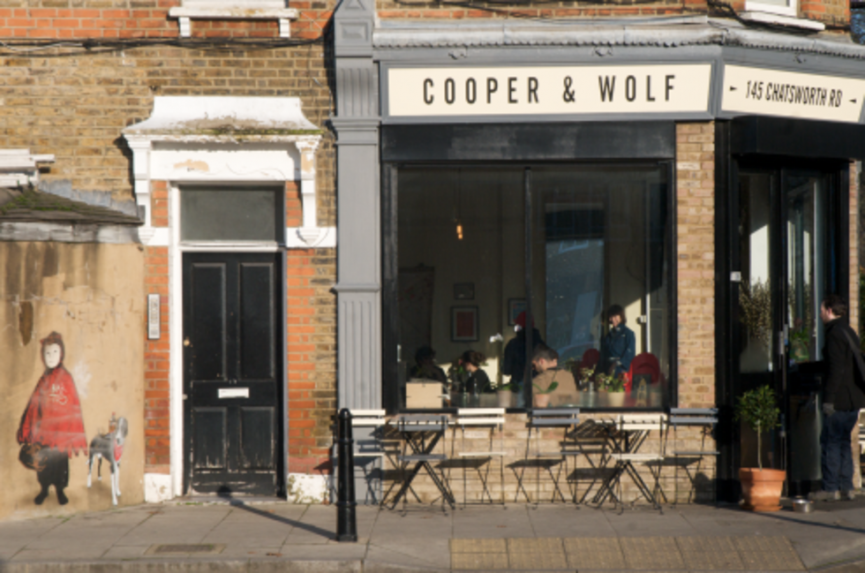 Cooper and Wolf, 145 Chatsworth Road, E5 0LA
This Scandinavian-inspired café serves gravlax that will take you straight to the Fjords. If smoked fish doesn't get you going, the simple granola, yoghurt and fresh fruit will perk you up.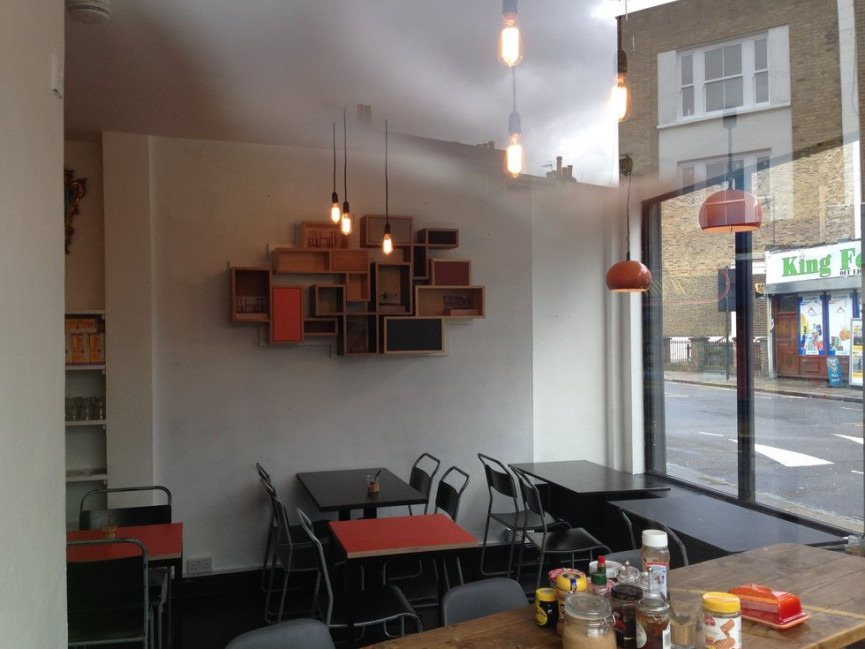 Tina We Salute You, 47 King Henry's Walk, N1 4NH
Tucked away in Dalston, this café's avocado with chilli on toast will put a spring in your step no matter how bleary-eyed you find yourself. Frankly, we salute the chef.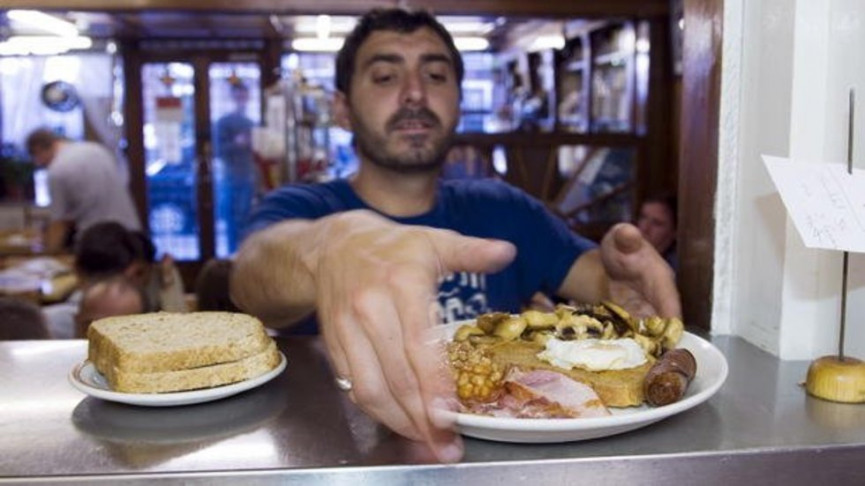 E. Pellicci, Bethnal Green, 332 Bethnal Green Road, E2 0A
No stuffy dining at this old school family café. No, Sir, it's all about traditional, top quality food and the service to go with it. The décor is eclectic and you'll find a few photos around of the famous EastEnders to have dined in this quaint greasy spoon.
No website, just turn up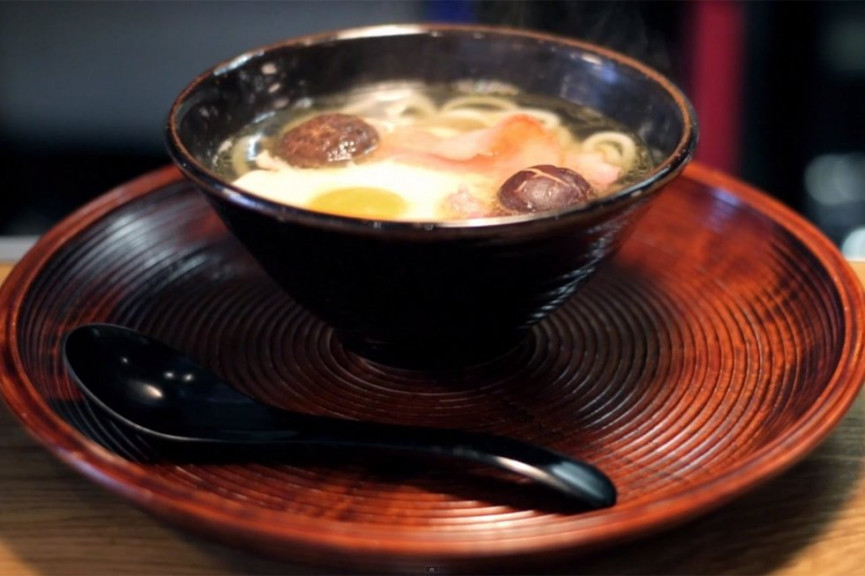 Koya Bar, 49 Frith St, W1D 4SG
Bacon, eggs, mushrooms and…Udon noodles? We're not drunk, you are. What's more, you've got to get down to Soho's Koya Bar and try the Japanese spin on a full English. Or just have an egg in a soup. Up to you.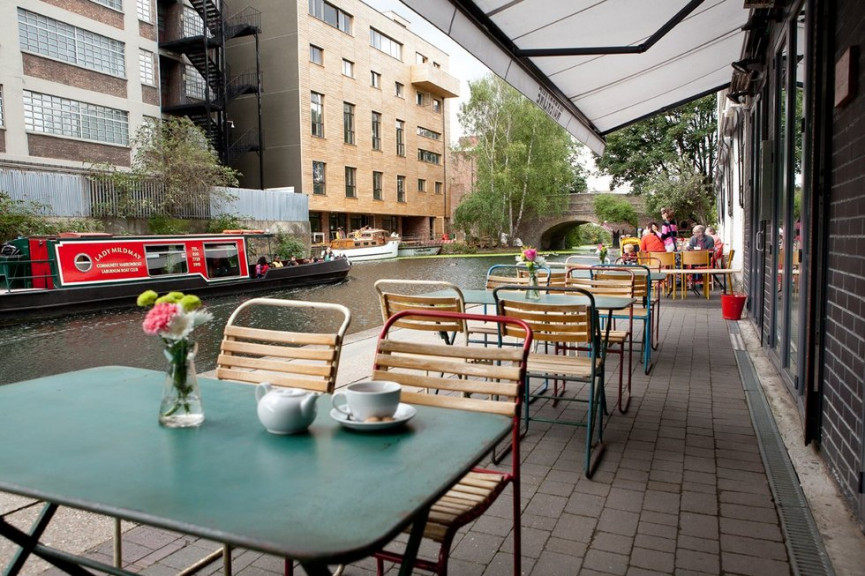 Barge House Café, 6a De Beauvoir Cres, N1 5RY
Plates are a thing of the past, as we're sure you know, so head down to this canal side cafe and eat your smoked salmon and eggs straight from a hollow bread.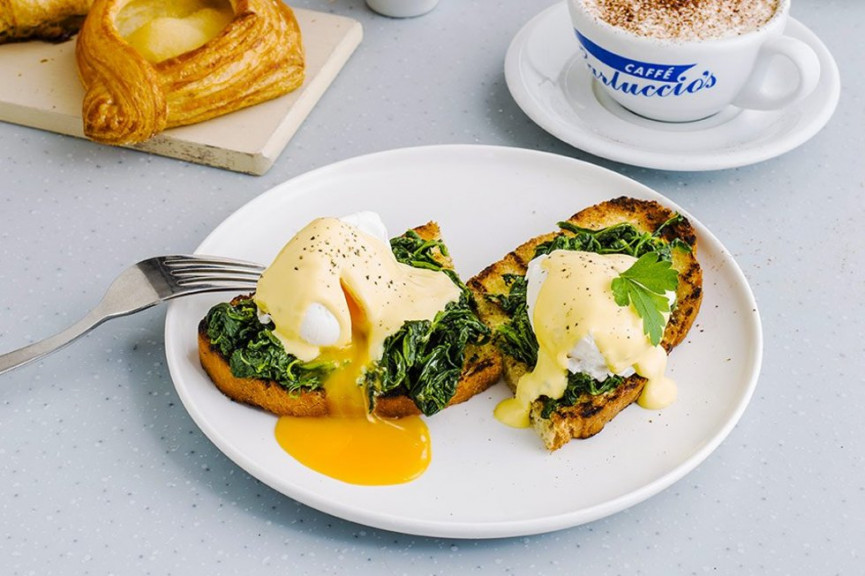 Carluccio's, various locations
It may not be an obvious choice compared to the indie haunts, but thanks to their collection of extremely good pastries sold with a £2 coffee it's a great start. Some people can occasionally be put off by a chain but the simple things being done well should be celebrated.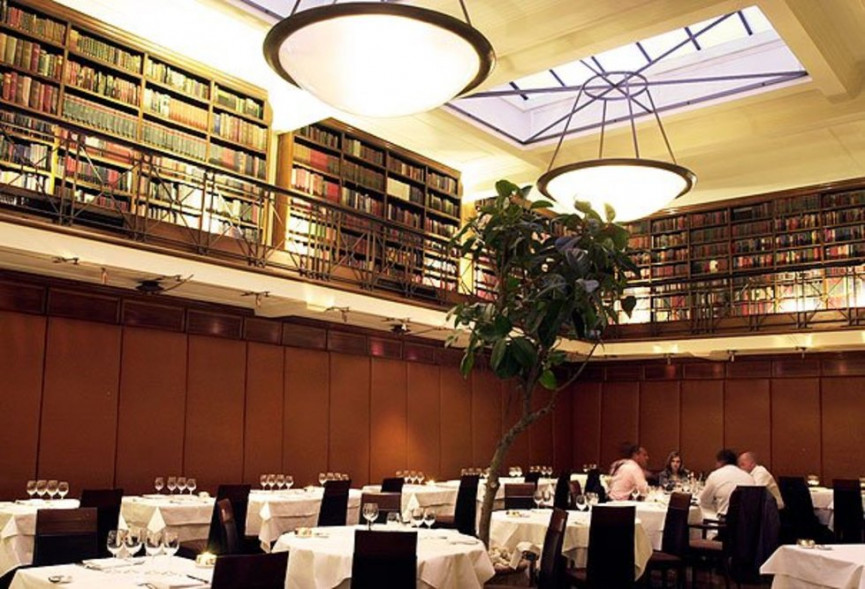 Cinnamon Club, The Old Westminster Library, 30-32 Great Smith St, SW1P 3BU
No one has the inclination to make a Michelin-starred breakfast at home, so head down here to get one. The dining room is full of enough natural light to awake an owl, while the food is unsurprisingly delicious.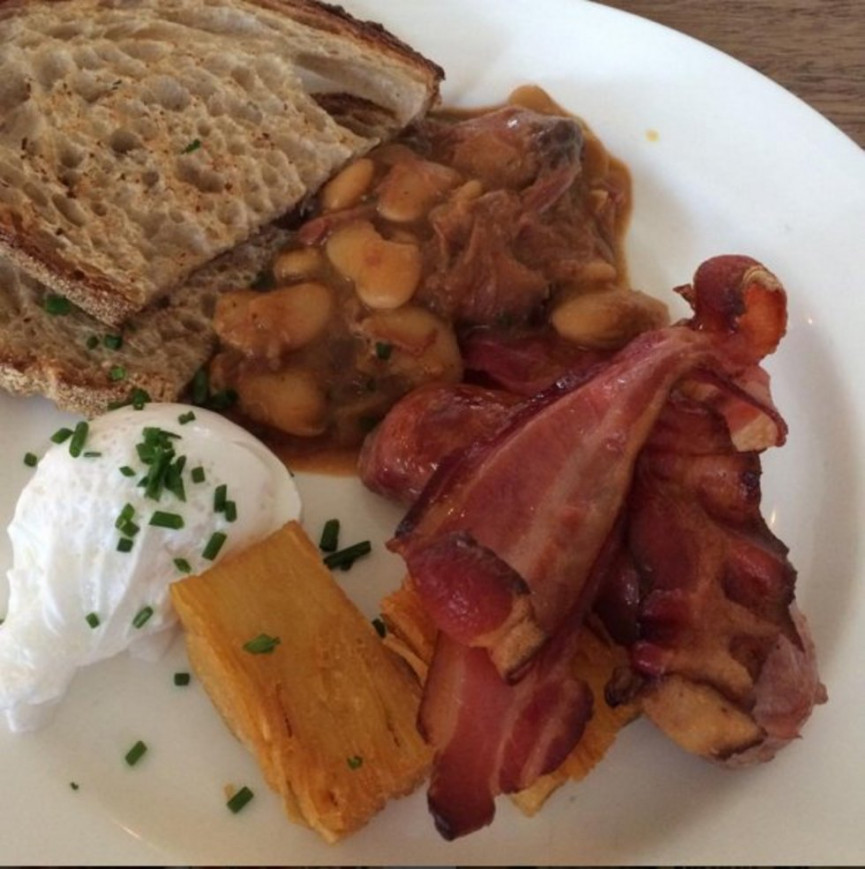 Bistrotheque, 23-27 Wadeson St, E2 9DR
It barely looks like a restaurant from the outside with its warehouse exterior but the rustic elegance and crab rarebit make it a worthwhile excursion to Bethnal Green on a morning.