ShortList is supported by you, our amazing readers. When you click through the links on our site and make a purchase we may earn a commission.
Learn more
Paramount+ has landed in the UK, after a successful launch Stateside. While it is yet another streaming service to choose from, rivalling the likes of Netflix Apple TV Plus, Prime Video and Disney Plus when it comes to content, it does have some interesting USPs that make it one to watch.
The biggest is in the UK and its partnership with Sky. If you are currently a Sky Cinema user, using SkyQ or Sky Glass, then you get the Paramount Plus service for free.
How to set up Paramount+ on Sky
That's right, head to the Paramount+ app on your Sky box and choose the Get Paramount+ option. This offers up a QR code and through a few steps, you can access Paramount+ for free once signed in.
Unfortunately, if you are a NOW user (Sky's monthly streaming service), then Paramount+ isn't yet available through this service.
How to get Paramount+ elsewhere
If you aren't a Sky user, then you can still sign up to Paramount+ for £6.99 a month, with 7 days free. There's a Cancel Anytime option too.
This is a fairly cheap monthly fee, especially when compared to Netflix, but it is worth noting that there are far fewer movies and shows on the service. But you do get access to Paramount titles, Showtime titles, some MTV content, Comedy Central and Nickelodeon content.
In fact, there is so much kids' content that there is a dedicated kids' section for the little 'uns.
Is it worth it? Well, that's completely up to your own TV and movie preference - and if you are a huge fan of Star Trek or not - but we have highlighted 20 Paramount+ TV shows that are worth a watch. There's a nice mix of classic shows and new shows which have piqued our interest.
These are the best Paramount+ shows we are watching right now...
Head to Paramount+ now to find out more and subscribe
Best Paramount + shows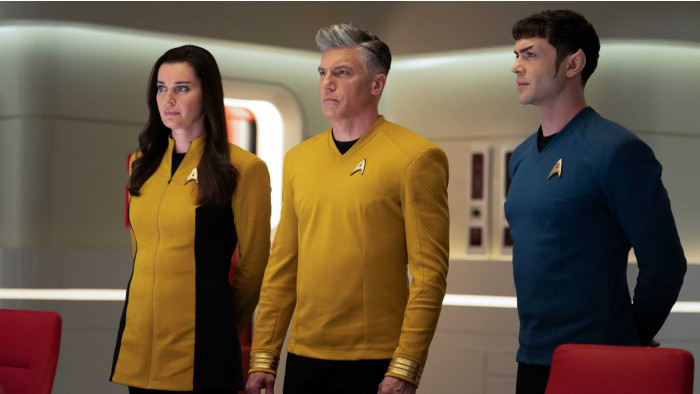 1

. Star Trek: Strange New Worlds
The latest Star Trek show will be a joy for old-school Star Trek fans. It feels like the older shows, has a fantastic cast and a storyline that, so far, is riveting. This one follows Captain Pike, Officer Spock and Number One as they traverse space some 10 years before the original Star Trek series.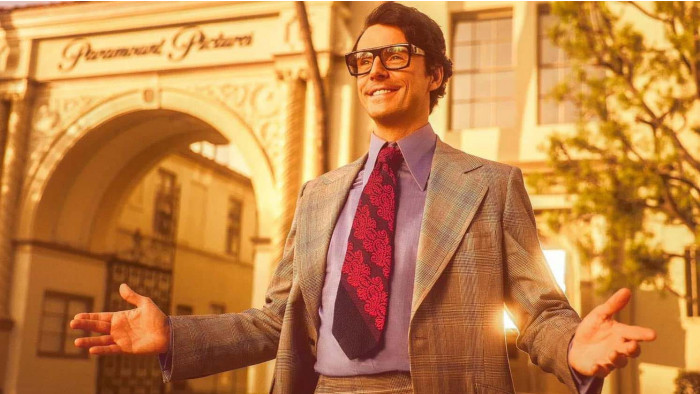 The standout new show of Paramount+ is definitely The Offer, a fantastic biopic of sorts about the making of The Godfather. The casting of actors and filmmakers we all know very well is spot-on and the series does well to showcase just how such an important movie was made, by indie filmmakers rallying against the big studios that were financing them.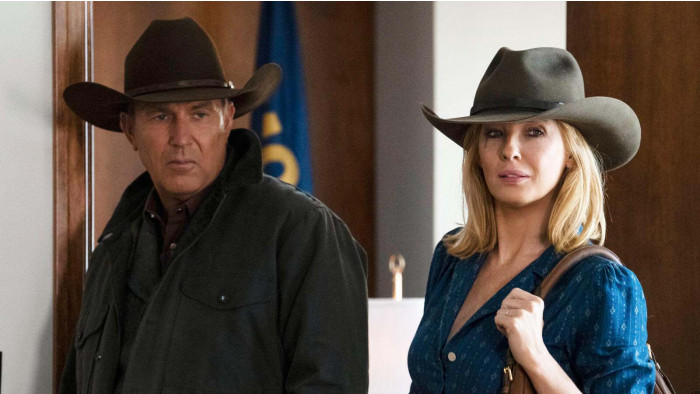 Taylor Sheridan is one of the kew show makers for Paramount+. He is behind Mayor Of Kingstown but his biggest success is Yellowstone, the five-season behemoth that stars Kevin Costner as a ranch owner who has an onslaught of people who want to take control of what he has amassed. This is a violent, epic modern-day western that will have you hooked from the start.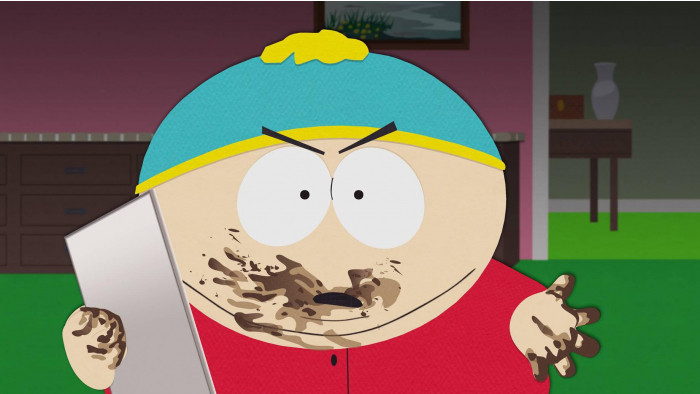 As well as all the seasons of South Park, there are also two Covid-based new movies to watch the gang in. Given this animated comedy has been going for over 25 years now, it's surprising just how funny and fresh the new episodes are.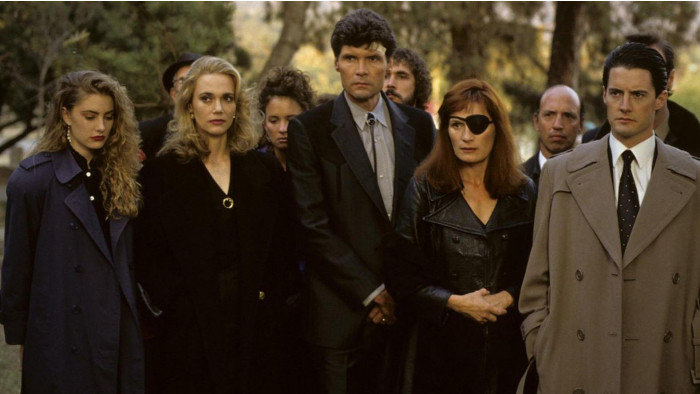 Both the original two series and the recent-ish return to Twin Peaks are streaming on Paramount+ and they are essential viewing. There is nothing quite like what David Lynch has created here - a surreal whodunit that is at times a police procedural, a coffee advertisement and a waking nightmare all rolled into one. Unmissable stuff.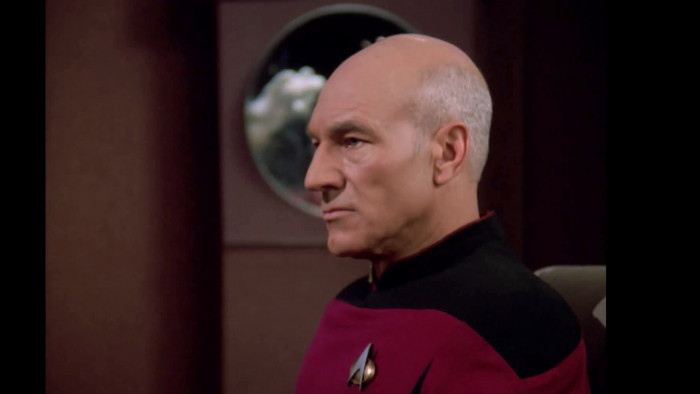 6

. Star Trek: The Next Generation
There are a number of Star Trek properties on Paramount+ right now, but the one we went to first was Star Trek: The Next Generation. This is a show that was a turning point for Star Trek - it managed to modernise the franchise, creating new characters that over time became just as likeable as Kirk and co. Brilliant stuff.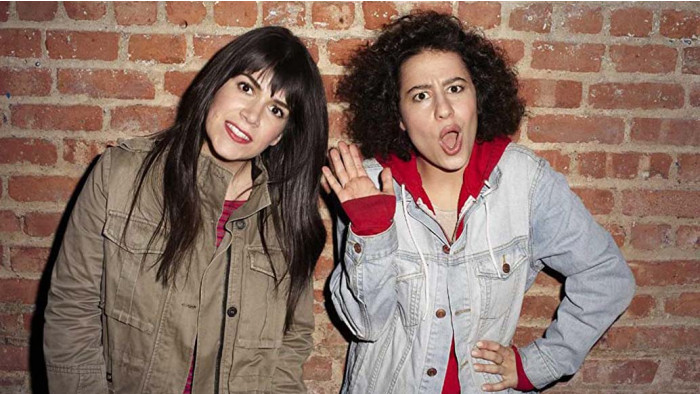 Broad City may about women living their lives in New York but it is about as far removed from Sex And The City and Girls as you can get. The show's focus is twenty-somethings Ilana Glazer and Abbi Jacobson and the adventures they get up to as their friendship deepens. As funny as it is poignant, with a dollop of toilet humour thrown in for good measure, this one is a gem.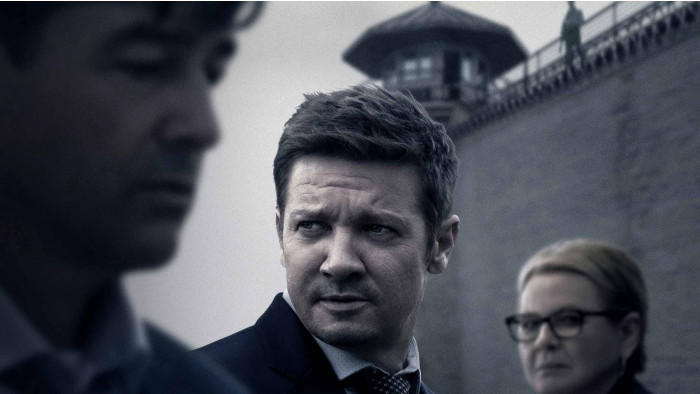 Mayor of Kingstown is a riveting look at the US' broken prison system. The show focuses on The McLusky family, which includes a former prisoner (Jeremy Renner) his fixer brother dubbed 'the mayor' (Kyle Chandler), cop brother (Taylor Handley) and teacher mother (Dianne Wiest). They all work as peace brokers between the prisoners and police, in an unofficial middle ground. Given that Kingstown is flanked by some seven prisons in a 10-mile radius, they are key to making things work. It's been revealed that there will be a second series.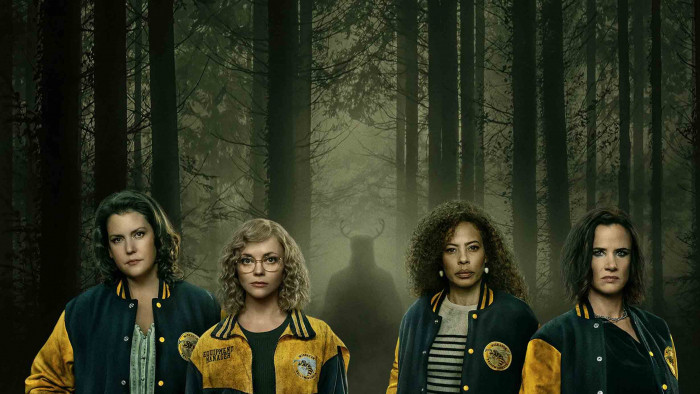 You may have already caught Yellowjackets when it streamed earlier this year but now it has a home on Paramount+. Yellowjackets is a great big mystery, surrounding a plane that crashed with a women's college soccer team on board. The story is about the survivors and the big mystery that surrounds just what happened when they had to survive off of the land after the crash. The cast are superb (both the younger and older actors), while the premise will keep you guessing and then some.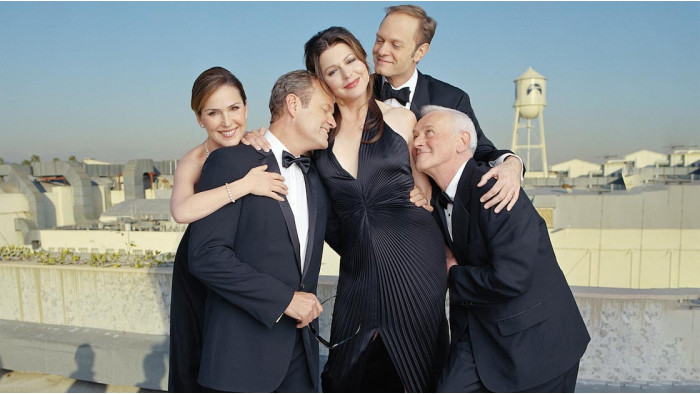 One of the best sitcom spin-offs of all time, Frasier is a glorious old-school laugh-out-loud affair about psychiatrist Frasier who heads home to Seattle to become a talk-show host. 11 seasons long with nary a dud, this is effortless TV.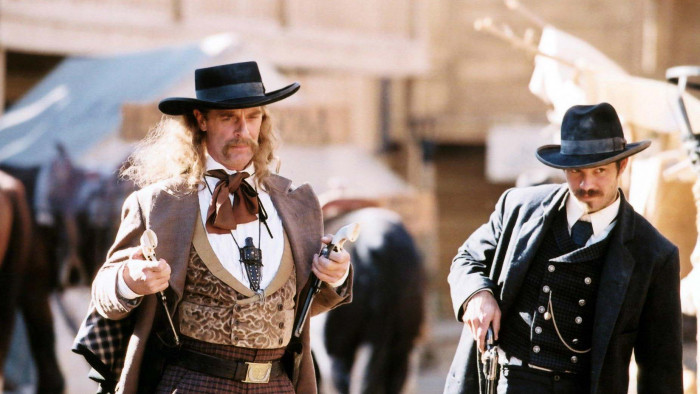 The swearist show on TV now has a home on Paramount+ and if you have yet to wallow in the delights of Al Swearengen and co who, after Custer's Last Stand, start to make a name for themselves in the murky town of Deadwood. Mixing real-life incidents with some marvellous plot strands, this is one fun but brutal show.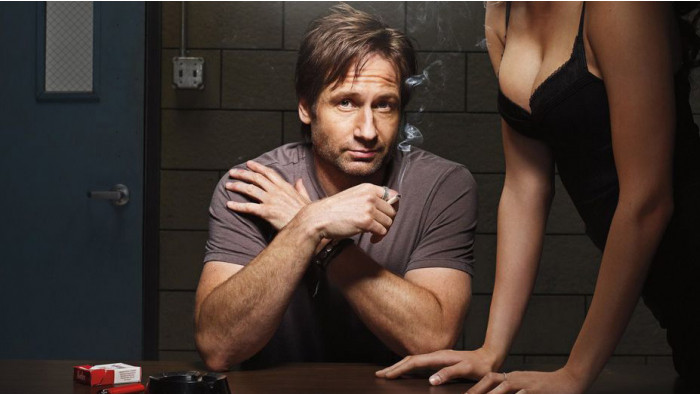 David Duchovny did well to get rid of his X-Files persona, by playing Hank Moody - a womanising, alcoholic author who is suffering from writers' block. While the show veers off course in its last seasons, it's still a fun watch if you haven't seen it before.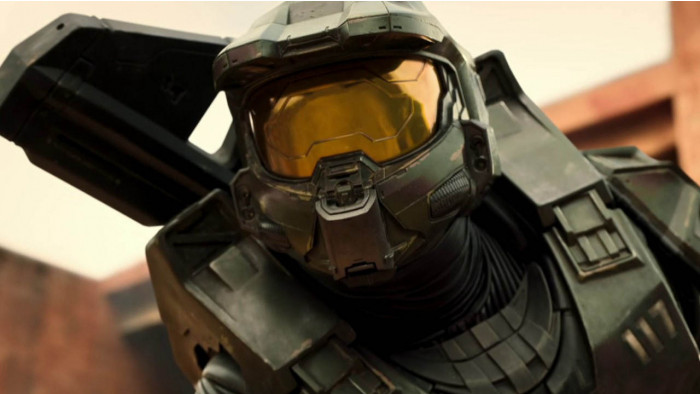 We were expecting more from the Halo show. For a start, it doesn't feel much like Halo. However, Pablo Schreiber does make for a decent Master Chief and the CGI and creature designs throughout are superb. It's strange to recommend this show to non Halo fans, but they may get the most out of it - the world-building and sci-fi premise stand strong, and away, from the successful games franchise.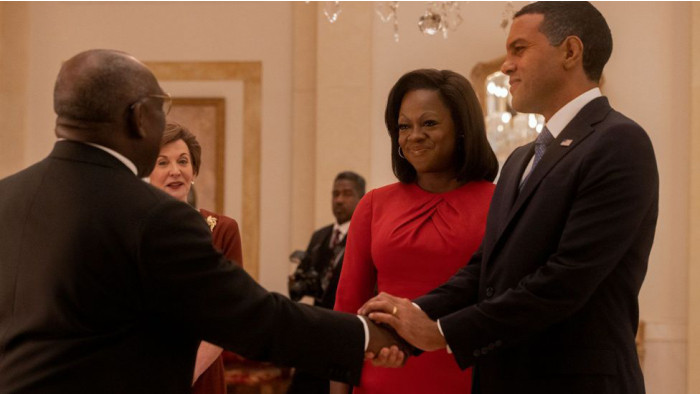 The brilliant premise - show the world of US Presidents through the eyes of the First Ladies - and casting (Viola Davis, Michelle Pfeiffer, and Gillian Anderson) are unfortunately better than the show itself but this is still a fun look at what goes on behind the scenes of The Whitehouse. If you can forgive some clunky writing and the soap-box nature of The First Lady then there's just about enough here to keep you watching.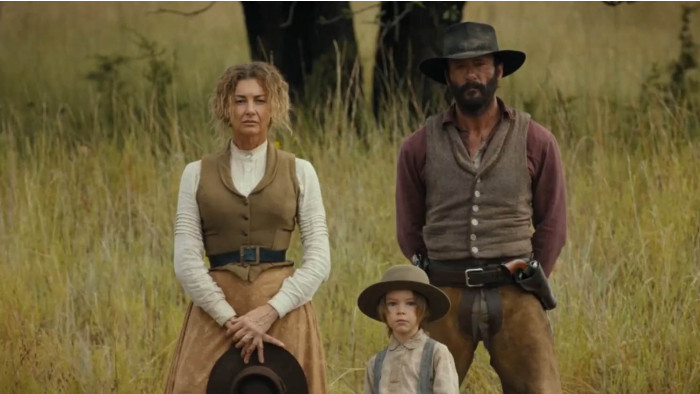 Who's the name on this one? Oh, yes it's Taylor Sheridan again who has created a prequel to his massive western success that is Yellowstone. While Yellowstone follows the modern-day Dutton family as they try and keep hold of their land and riches, 1883 showcases the past relatives as they arrive in Texas, embarking on new lives. Sam Elliott, Tim McGraw and Faith Hill all star.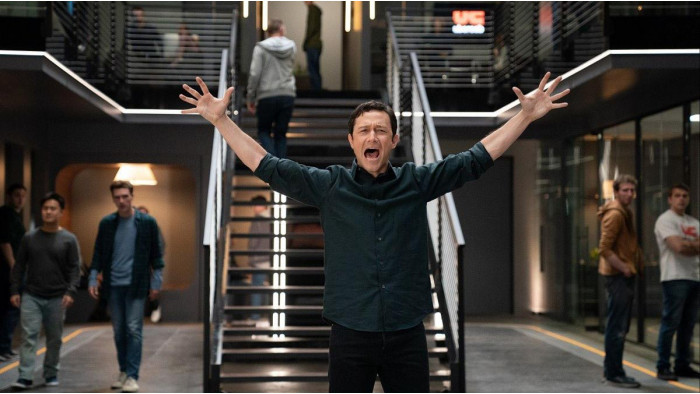 16

. Super Pumped: The Battle For Uber
Uber may still be a thing but as this dramatisation of how the company came to be shows, there has always been an element of controversy to how the company has been run. Joseph Gordon-Levitt is fantastic as founder Travis Kalanick, a Silicon Valley entrepreneur who is pushing his idea of UberCab to anyone who listens. Think Billions by way of The Social Network and that is what you get with Super Pumped, which is no bad thing.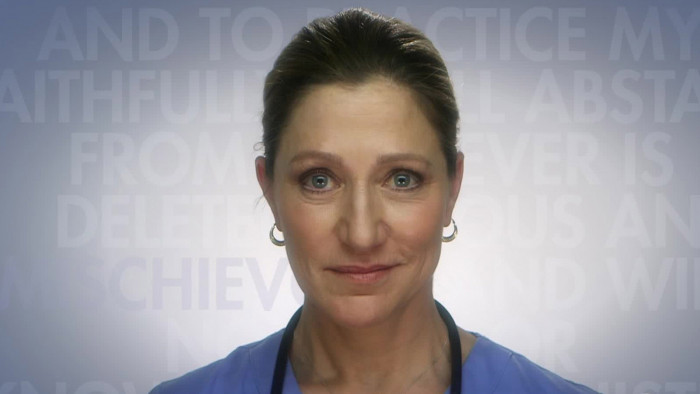 After co-starring in The Sopranos, the brilliant Edie Falco didn't spend much time relaxing, instead she went headfirst into Nurse Jackie - a fantastic show about a nurse who relies on substance abuse to get her through her shifts. Despite her flaws, you will be captivated by Jackie which make all that happens all the more harder to watch.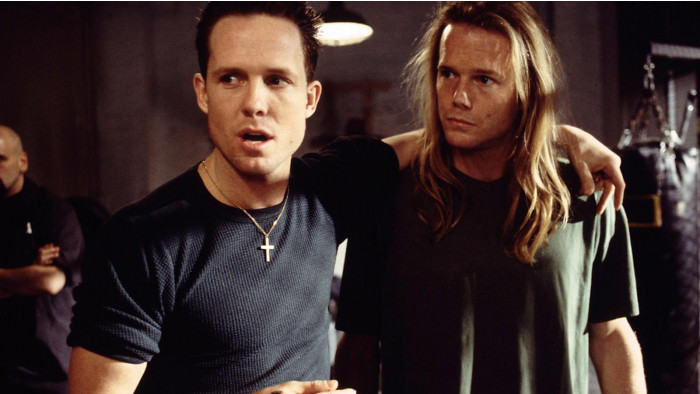 Oz was a number of things for HBO - including its first one-hour drama - but it will always be remembered for pushing the constraints of cable TV, with its depiction of drug abuse, violence and the prison system. Over 6 series this is a hard watch but also a compelling one, which is based in an experimental wing of a prison that tries new tactics to rehabilitate its inmates. The sheer amount of actors who came out of this show - J. K. Simmons, B.D. Wong, Lance Reddick to name a few - proves the quality of the TV.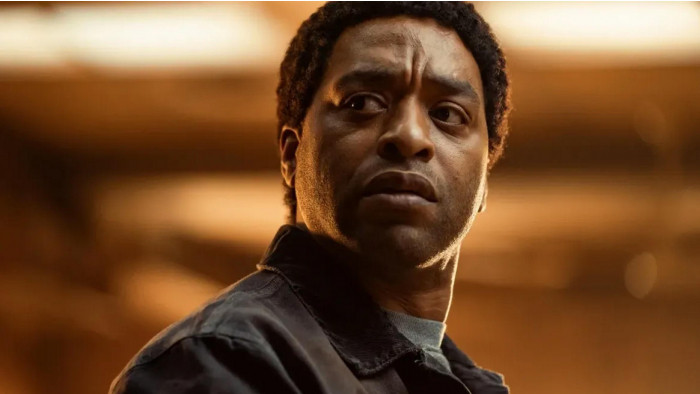 19

. The Man Who Fell To Earth
This is a curio piece. Don't go into it expecting the weirdness that both David Bowie and Nic Roeg brought to the 70s movie that was based on the book of the same name. Instead, there are nice touches to the original - including Bowie inspired episode titles - but Chiwetel Ejiofor make the role of an alien, who comes to earth to find the one person that can save his dying race, his own.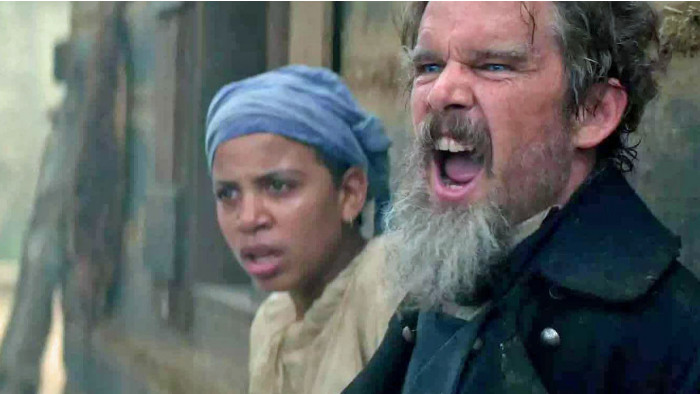 Another American historical drama series, this one is based on the 2013 book by James McBride about abolitionist crusader John Brown. Ethan Hawke is stunning in this mini series, backed by a stellar cast that includes Joshua Caleb Johnson, Daveed Diggs and Hubert Point-Du Jour.
Related Reviews and Shortlists