ShortList is now ad free and supported by you, the users. When you buy through the links on our site we may earn a commission.
Learn more
10-year journey: Jamie Vardy on his incredible rise from non-league to England international
The Leicester frontman talks us through his meteoric rise over the last decade I never thought I would go pro. Until I went to Halifax in 2010 and quit my job working in a factory.
In 2011 I gave myself a year to give being a footballer a good go. I signed to Fleetwood two days after I said that. If it hadn't worked out, I would have hoped I could get my job back.
My agent, John, gave me faith in my ability. He was the one who said I could go on to bigger and better things. Back then, he was daft enough to say I'd play for England one day. I just laughed at him.
I love abuse from away fans. I give as good back. I just try to stick the ball in the back of the net and make sure my celebration winds them up even more.
At my first season at Leicester, I struggled to adapt. Physically and tactically it was difficult. I really had to knuckle down. I could have easily given up and said this was too high a level for me, but I got a taste for it and it's what I wanted.
People think being a footballer is the easiest job in the world. It's far from it. Especially when you're playing international football, you get very little time off.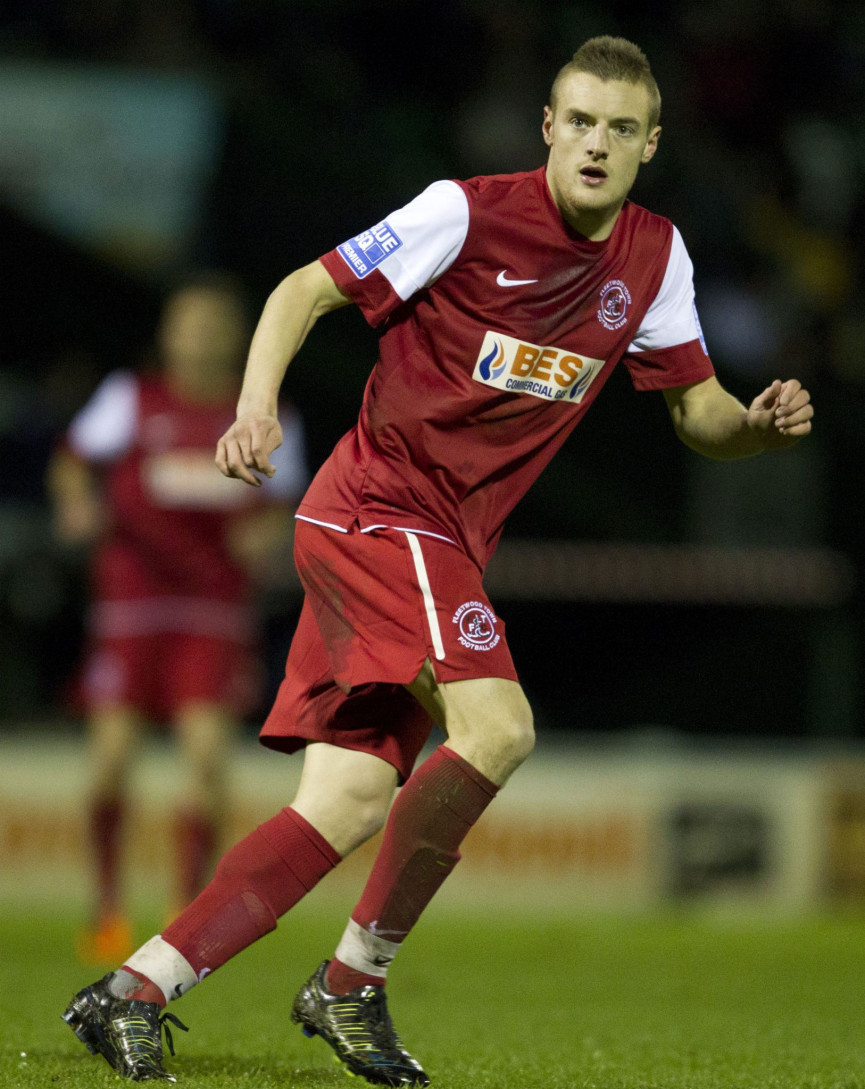 There's a lot of pressure throughout the season. It does take its toll. So the few weeks that you do get off are a chance to let your hair down. Obviously all in moderation – if you come back out of shape, you won't be playing for the start of the season.
Non-league football is a rich source of talent. We've proved it with the V9 Academy – four of our players have gone professional. There are loads of players out there, they just need opportunities.
People tell me I'm a role model. I don't see it, but I can see why people say it. I didn't set out to be a role model, I just want to give players the chance to emulate what I did.
There's a code of conduct that we as footballers have to undertake. How we act on and off the pitch represents the club. It's not the easiest thing to deal with, but it's one of the sacrifices made with being a footballer.
Most fans are respectful. Sometimes not. I try to take myself out of the public eye. People talk about me, and papers want to write stories about me. It's hard to take, but it's something you have to deal with. There's nothing I'd like more than to be able to go out with my wife and kids and have some private time, but it doesn't happen. Some fans don't know the boundaries.
I didn't ever sit down and plan all of this. It's just happened how it's happened, and I always think things happen for a reason.
It was hard [when Arsenal tried to buy me]. But I was lucky. I was away with England at the time, so I had time to think about the pros and cons. My decision to stay with Leicester was one I was happy to make. I've got no regrets about it.
The people of Leicester are brilliant. With the amount of noise they make, they can feel like a 12th man. When you hear them singing in the 92nd minute, it gives you a boost of energy that might make all the difference.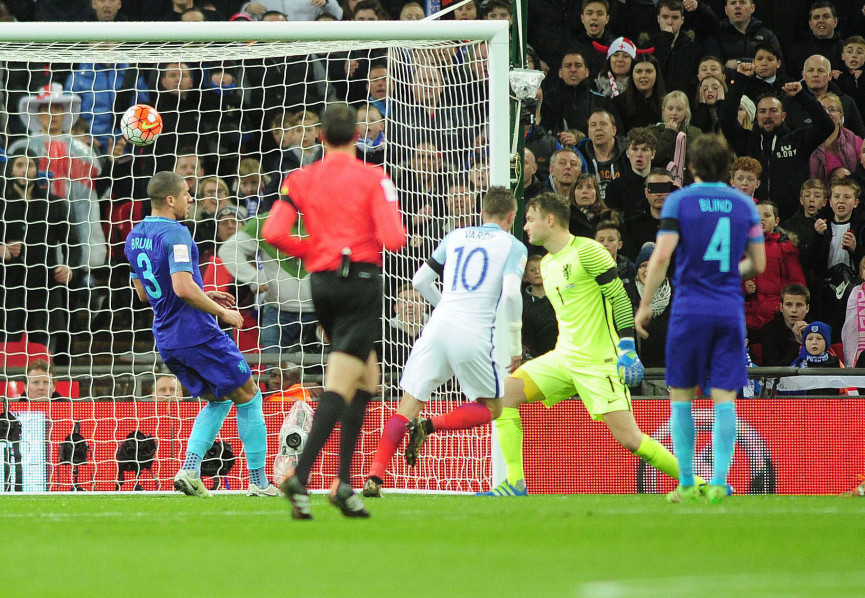 When I got the England call, I thought someone was having a laugh. I had to message the physio to check that someone wasn't joking around with me, but he told me it was true, so – holiday cancelled.
Being at the Euros was good, but hard as well. You're away from your family for a good four weeks – that's the hardest thing to get round. You've got a lot of time to kill, so it's PlayStation, games room… it's just part of the job.
I first began to think the title win was possible when we beat Man City 3-1 away. That's when it all started in my mind. The group we had didn't really think that far ahead – I don't think a few of them are brainy enough to look that far ahead!
The only pressure that we felt as a team was to avoid relegation. Obviously we were in the shadow of the 'great escape' the year before, so it was really important that we made sure we stayed in the league. Apart from that, we were just trying our best to enjoy ourselves, and that's when you're putting in your best performances. It was the night I had the party at mine that it sunk in. When Tottenham drew and they couldn't catch us. That's when a lot of emotion started coming out of the team. It went from everyone running round the kitchen to complete silence – we were all trying to take it in.
My time to switch off comes when I get home. Seeing my wife and having some time with the kids. That's when I can try to completely forget about football. We don't get to watch Netflix or anything – it's baby TV or nursery rhymes on YouTube at the minute.
You should put me in your fantasy football team. I'm in mine.
The Next Jamie Vardy continues 30 September on Sky 1
(Photography: Will Bremridge/body images: Rex)
Related Reviews and Shortlists