ShortList is now ad free and supported by you, the users. When you buy through the links on our site we may earn a commission.
Learn more
These are the ages when you should give up on your dream job
Still dream of becoming a footballer, astronaut or scriptwriter? It might not be too late When you're a kid, you're constantly told that you can be anything you want to be.
The sky's the limit - you just have to dream big and it could happen for you.
And, even if you end up veering away slightly from what you dreamed of doing as a child - you might try and tell yourself that all you ever wanted to be was an assistant marketing coordinator, but you know you're lying to yourself - you still find it hard to let go of those hopes and dreams. Hey, you've always talked about writing that novel, and look at E.L. James - she didn't get published until she was 48, and she can't even write, so surely it's not too late for you?
Sure, you're probably a bit old to play professional football, but you've had a couple of amazing games recently - what if a scout happened to see you at Sunday league this weekend? I'm sure I've read about that happening once.
But what if - what if - your chance has been and gone. What if it's actually all over and those gatekeepers have already written you off, without you even knowing? What if you're better off just giving up and slapping some sense into yourself? What if you need to grow up, accept the truth and start getting on with your life?
We asked the experts, those who know how the game works, in a selection of dream jobs for their honest opinions on whether you should just bloody well give up now and accept your dreams are DEAD.
Or maybe there's still a chance?… Let's find out either way.
Astronaut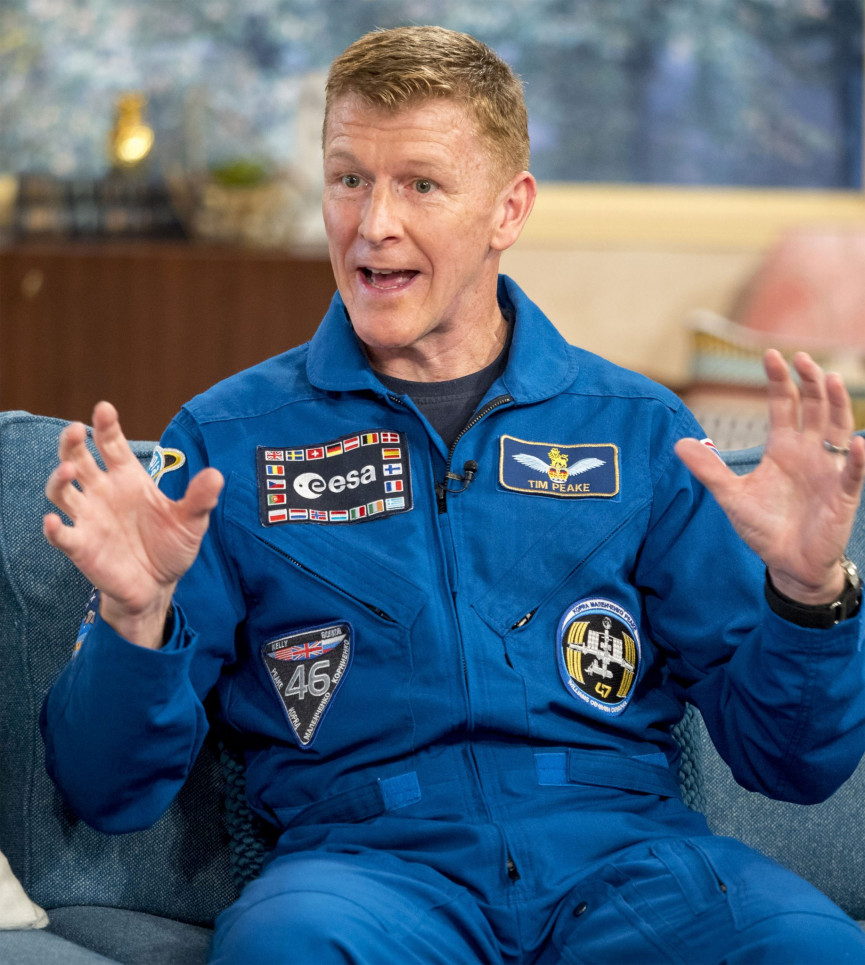 Brandi K. Dean, NASA - Johnson Space Center:
"Broadly, I can tell you that there is no age restriction on applying to become an astronaut. As long as you meet the minimum requirements (US citizenship, a Bachelor's degree in a STEM field and three years of relevant experience), you're welcome to apply. The age range for astronauts is pretty big – in the new class that we just announced, the youngest members are 29, and the oldest were 41 and 42. In the 2013 class, the entire class was in their 30s when selected. In the 2009 class, they ranged from 30 to 43. And the 2004 class ranged from 28 to 43.
"So I would be hesitant to assign any ages when anything must be complete. I know that at least one of the members of the newest class enlisted in the Navy and didn't get his bachelor's degree until 10 years after graduating high school. However, he [Jonny Kim] was a Navy SEAL and recently also graduated from medical school. We've also had astronauts who started in community college."
"A good example [of someone who changed careers to become an astronaut] is Kate Rubins, who was doing HIV research in Africa before coming to NASA."
"We have one astronaut on the space station right now who will be 59 in February. One who was in space earlier this year will be 60 in January. A 41-year-old could easily have 20 years or more of flying ahead of them, which certainly would be a good career. I think our selection committee looks for a diversity of backgrounds, so that you have a wide range of strengths and perspectives at the table."
READING BETWEEN THE LINES, WHEN SHOULD YOU GIVE UP YOUR DREAM OF BECOMING AN ASTRONAUT:Well, it's actually looking like your dream is still alive here, but you're going to need to crack on with getting that STEM degree if you haven't got one already, or get into the SAS pronto. If you can't do either of those things, probably time to fold away that space suit with a tear in your eye.
Chef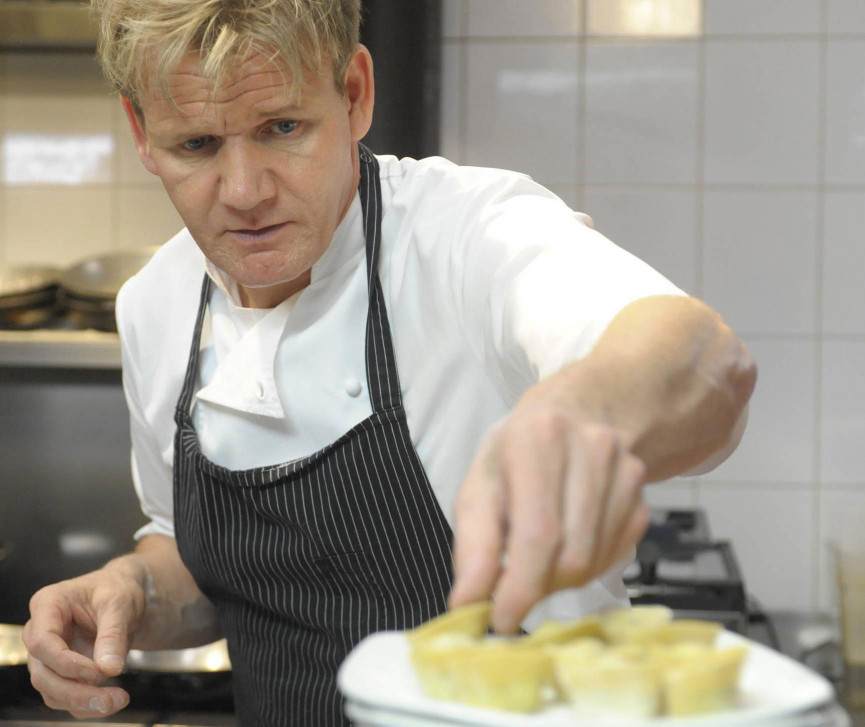 Masterchef finalist, award-winning chef and food writer Alex Rushmer:
How soon, when you see a fresh-faced new guy or gal in the kitchen, can you tell whether they have what it takes for a career as a chef? Have you developed an instinct, or can some people surprise you after bad starts?
"It is usually easy to tell within two shifts if someone is going to fit in. It is much less about skill and far more about attitude. Those that get stuck in at the sink when there is washing up to do are much more likely to find a permanent home in the kitchen than those who don't seek out jobs or shy away from the more menial tasks that always need doing in a restaurant kitchen. When it comes to skill levels I'm much less concerned because they are far easier to teach than attitude."
There are tales aplenty of the enormously long hours that you need to put in when you first go into the kitchen of a top restaurant – would you say that the sheer physical exertion of it mean that it's a young man's (or woman's) game to get through those initial few rungs on the ladder?
"I would agree to a pretty significant extent but there are always exceptions that prove every maxim wrong: one of the best chefs I had in my kitchen was nearing the end of his career and pushing retirement age but he ran rings around most of the youngsters. He was a joy to work with and displayed levels of energy, patience and understanding that was inspirational. Again, it comes down to attitude, he was a career chef and he knew exactly what was required to get the job done and make sure the kitchen worked."
If I, a man who can just about grill fishfingers and work a microwave, decided tomorrow that I wanted to become a top chef, and followed every single piece of advice given and worked as hard as I could, what sort of level could I feasibly get to, and how long would it take? Can anyone become a top chef, or are some people just born with the gift for it that you can't really do without? 
"Without a real and genuine love for food and cooking it's difficult to progress beyond a very basic level. The thirst for knowledge and the desire to question what you are doing in an effort to keep improving is something that is hard to instill in someone who has little or no passion for the craft. One of the most exciting aspects of professional cookery is that there is always something new to learn or a new ingredient to play with. That hunger for knowledge drives the industry amongst those who really value what they do. Of course, skills are something that can be taught but it really needs to be built on a foundation of a strong desire to learn and a deep level of care about the product that you are sending out."
Have you ever heard any stories of older people quitting their jobs and just trying to follow their dream to make it as a chef? Have they been successful? 
"Peter Bayliss who won Masterchef in 2006 was certainly no spring chicken and has made a successful career of being a private chef, but the examples are few and far between. The other notable exception would be Mikael Jonsson from Hedone in Chiswick who, after a successful law career, decided to open a restaurant based on his experience of dining out all over the world. He has since earned a Michelin star and is regularly listed amongst the top 100 restaurants in the world."
READING BETWEEN THE LINES, WHEN SHOULD YOU GIVE UP YOUR DREAM OF BECOMING A CHEF: Good news: the dream is still alive even if you're a bit older, as long as you love food and are ready for some hard graft.
Pop star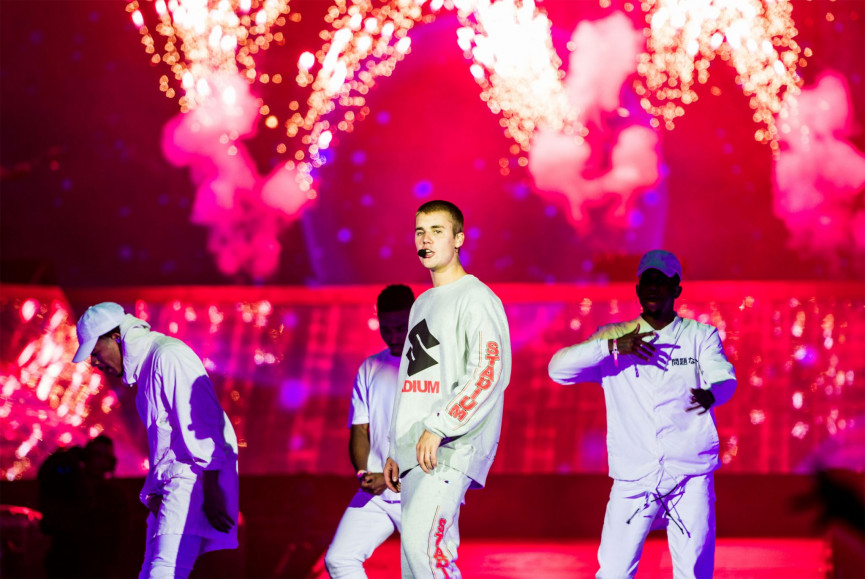 Responsible for 24 platinum or multi-platinum albums including the 12 million-selling 'In The Lonely Hour' by Sam Smith: co-President of Capitol Records UK Jo Charrington:
Do you think people are born to be pop stars, or can someone learn it if they work hard enough and study the greats?
"The raw talent has to be there – with that and hard graft and determination you can make it."
How early can you tell whether someone has got the potential to be a pop star? Do some people only show their talent later or is it all about getting going early?
"Early – it's there or it's not – the talent. Can they persevere to really make it – that's a harder question."
Realistically, how important is age when you're looking to find the next big star? If someone is, say, older than 30, would that make you think twice about even listening to them?
"In the pop arena, yes, 30 is getting late to start – in classical or jazz it's different (Gregory Porter for example)."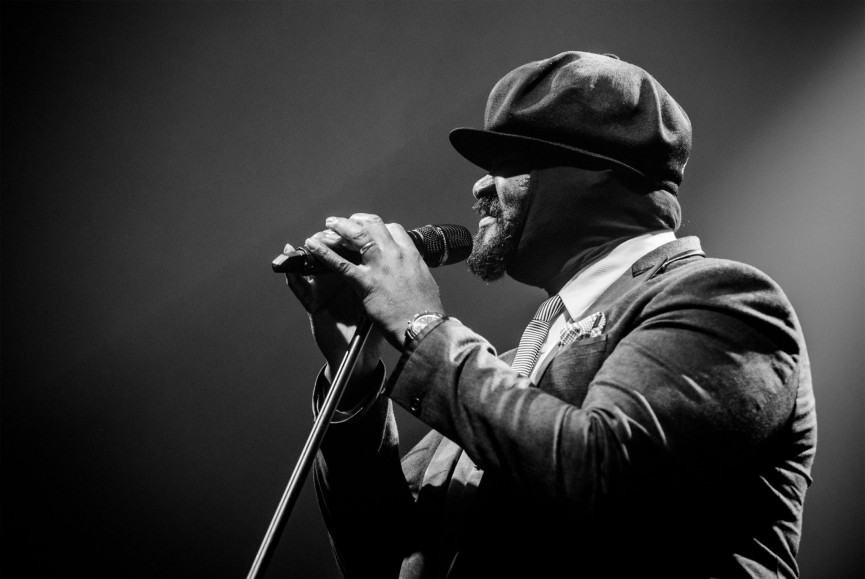 Even if you might not write people off because of age - do you think that the rest of the music industry does?
"Not at all – they just have to be in the right area musically and have the launch pad (X-Factor for example)."
When pop is such a youth-focused genre, do you think it's possible to still be able to be relevant to a young audience when you're a bit older?
"Yes but your audience would have to have grown with you – it's important to accept where you are and who your audience is and evolve with them."
Obviously shows like TheX-Factor exist where people who feel like they've 'missed their chance' can still have a shot, but other than that, do you think there's a point at which you should just stop trying to 'make it' as a pop star? Perhaps go and be a writer instead?
"Yes – let's say you've been signed and dropped from a label a couple of times – or you come close to being signed but it doesn't work, try transferring your skill to a different area – song writing perhaps."
Can age actually be a help? i.e. an older person should have refined their musical skills and will have more of a sense of who they are as an artist…
"Yes – but I'm talking early 20s here or again in an area like jazz or classical."
Or is age a hindrance in that people might have picked up a lot of bad habits that they won't be able to change?
"I don't think so, we worked with The Priests who were all in their 40s and were an absolute joy to work with, they brought experience but also were willing to learn. It depends on the individual."
Have you ever had any examples of someone giving up their career to take up music and follow their dream - and it actually working?
"The only one I can think of would be X-Factor artists – most artists we sign have jobs but the music runs in parallel – they switch to music and leave their job when they get a deal and know they are financially secure. I wouldn't advise anyone leaving a job until they know they have some security in what follows."
READING BETWEEN THE LINES, WHEN SHOULD YOU GIVE UP YOUR DREAM OF BECOMING A POP STAR: You've got until your early 30s to get noticed if you want to be the new Justin Bieber. Otherwise it's X-Factor or bust for you. Oh, and you'll need some talent too (sorry).
Footballer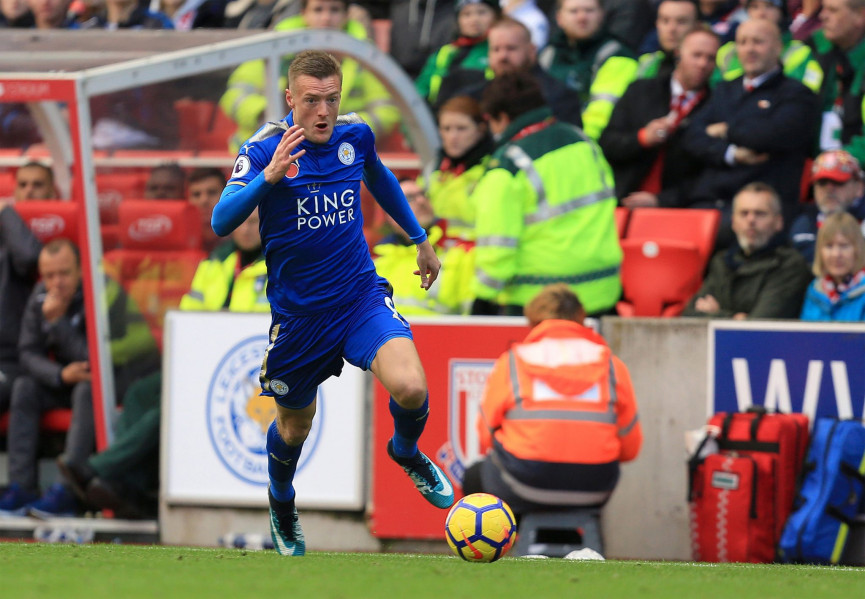 Award-winning sports journalist Michael Calvin, author of multiple best-selling books including 'No Hunger in Paradise':
Just how early do professional clubs start looking to recruit players these days? You see the occasional story about Barcelona signing a four-year-old or similar – does this really happen?
"Football is engaged in a ridiculous race to the bottom. It is absurd - boys as young as three are being approached by scouts, usually after their mum has innocently posted a YouTube video of them kicking a ball around in the back garden. The most aggressive area of recruitment concerns the so-called pre-academy phase, from the age of six. Boys of that age are being released because they have 'picked up bad habits'. I've heard of boys attending four of five clubs a week, leaving school early to do so. Mad."
Conversely, realistically, what's the oldest age that a scout would look to bring someone into a professional environment for the first time?
"Realistically 23 or 24. That gives players who have been alienated by premature rejection a time to rediscover their drive and love of the game."
The game used to have quite a few examples of late developers coming through to the top flight – Stuart Pearce from Wealdston and Ian Wright from Greenwich Borough both not going professional until they were in their early 20s – does that ever happen these days, or is the scouting network so advanced that these players would have been identified long beforehand? Obviously Jamie Vardy is an obvious example, but it's hard to think of another recent one…
"When I was writing The Nowhere Men, I was on the road with scouts for 15 months (I scouted Vardy when he was playing in the Conference for Fleetwood at Forest Green Rovers). I remember there was a huge fuss made of a defender called Michael Chambers, who was at Dulwich Hamlet after dropping out of the Academy system. Chinese whispers circulated, and 62 scouts turned up for his next match, because everyone was terrified of missing out on an unexpected star. Manchester United took him on trial; he signed for Crystal Palace but is now back in non-league." The big question – a scout would say 'never-say-never', but realistically, is there an age at which, if you haven't been spotted yet, you're probably never going to be? I've heard some people say that if you haven't shown aptitude and been spotted by the age of 12, then it's probably already too late…
"I don't accept that – there are so many examples of late developers, in both physical and mental terms, catching up with the rest. It is football's equivalent of the race between the tortoise and the hare. Their potential is realised by emotionally intelligent coaches, who appreciate the importance of taking an holistic approach to development."
A big question, but do you think that there's actually some harm in being spotted too early? Playing too much too early/falling out of love with the game…
"Absolutely. That's one of the reasons why I wanted to write No Hunger in Paradise. I wanted to understand the power and the price of that great dream, of making it as a pro. I have seen far too many young players worn down by parental pressure, negative coaching and a lack of alternative interests. Their childhood has been commoditised, or marginalised. I would not allow any boy into an academy until he is 12, maybe even 14. There are too many boys in the system, too early."
Have you ever heard of any real-life examples of a player being spotted literally during a kickabout with their mates in the park and going on to great things? It's obviously everyone's dream, but does it ever happen for real?
"The closest I have come to this was a call I received to get down to Cassiobury Park in Watford. I was told, "You have got to see this kid". It was a 14-year-old Raheem Sterling playing one-on-one with my nephew, jumpers for goalposts. Amazing."
READING BETWEEN THE LINES, WHEN SHOULD YOU GIVE UP YOUR DREAM OF BECOMING A FOOTBALLER:Your 25th birthday will be a source of deep sorrow as it marks the official end of your professional career. Pre-empt the rejection by doing an Andy Cole and announcing your international retirement the day before.
Scriptwiter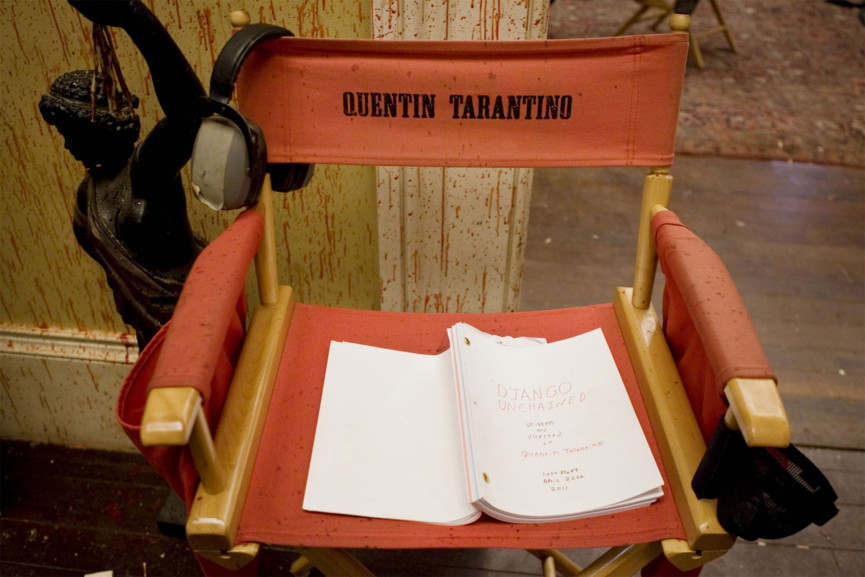 John Adams, CEO, Evolutionary Films:
You must receive thousands of submissions for screenplays every year – how long does it take you to realise that a proposal just isn't up to scratch? With experience, is it pretty easy to spot something that's just not going to work for you?
"When I first took an office in a film studio, writers would forever be leaving me hard copy screenplays in my pigeon hole at the front security desk. I used to be amazed at the lengths and expense they would go to in order to deliver their manuscripts to somebody they hadn't even met. Nowadays of course, it's much easier to send files digitally and I get approached via email every day by writers and filmmakers wanting to break into the industry.
"I used to always try to read and respond personally to people who sent me scripts but we're so busy at Evolutionary Films, and receive so many approaches, that I simply don't have the time to answer everyone anymore. This is why it's vital not to send material on an unsolicited email but to try to make contact with the person first and ask whether they will read something. Occasionally my contact details will be published in a writers' forum or similar and I receive a whole swathe of pitches or screenplays in an afternoon which can frankly be quite annoying.
"Most companies have interns or script readers who will be the first to read and assess submissions, but it's important to check what criteria any specific company is looking for. For example, at Evolutionary Films, we tend not to even look at a project unless it has some funding attached or bankable elements like named cast or a director with a strong track record. Once a script arrives on my desk to read, I can usually tell within a few pages whether or not it's something that's going to work for us. A good screenplay engages with a reader just as quickly as a good film hooks the audience and if after ten pages I'm not drawn in by the story and characters, the chances are I'll put it down (or skip to the end and see what happened!) Please bear in mind that for film industry professionals, this is our career and we have to generate returns. Only a fraction of the scripts we read, even the ones we like, will ever get produced so this type of development and acquisitions activity is rarely the prime focus of our companies."
The world is full of people that think they have a screenplay in them, but then everyone also thinks they can sing and, as X-Factor has shown, that's not necessarily true – some people are, with the best will in the world, just tone deaf. Do you ever feel like being Simon Cowell and being brutal?
"I wouldn't ever tell a prospective writer to give up, but I think it's important to get feedback on a script before sending it to a professional company. Writers should take the time to ensure that screenplays are correctly formatted along industry standard lines or they won't be taken seriously. And ideally get a friend or family member to read first to correct mistakes and give impartial advice and criticism.
"Having said all that, one of the things that makes this industry so great is that creativity is subjective and what one reader enjoys won't necessarily be the same as others. Tastes vary and often generational and cultural differences impact on what types of films we watch and therefore what scripts we enjoy. With that in mind, I don't think it's ever fair to tell somebody to give up, only that what they've presented isn't for me.
"In fact, often screenplays that I would never expect to work end up as massive hit movies - take The King's Speech for example - before the cast were attached and the production value known, who would have though that a relatively slow drama about the King's relationship with his speech therapist would've become a $200m+ international box-office smash? Simon Cowell probably has a much easier time of it than a script reader."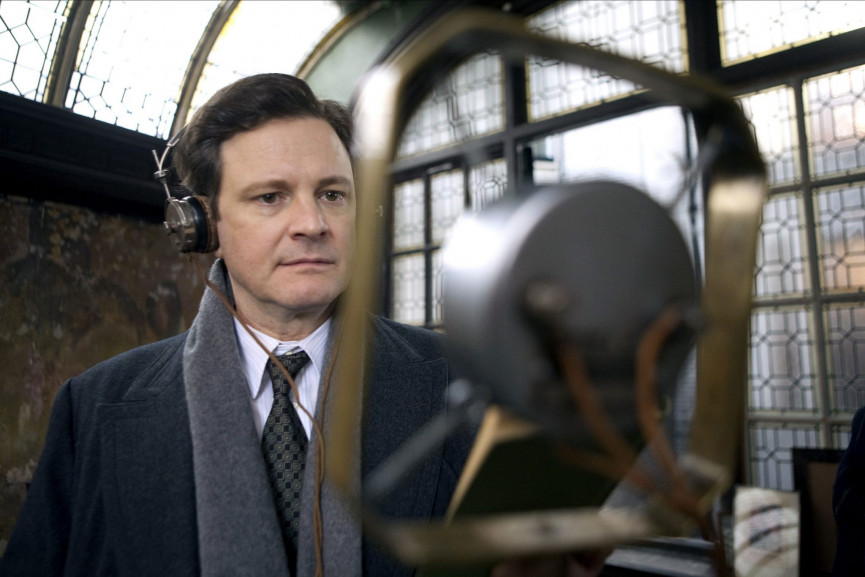 Do you think that anyone can learn and practice over time to become good enough to write a good screenplay, or do you think that having that special ability to make it as a writer is something that you're born with?
"I think there are undoubtedly writers who possess natural talent and ability. However, script writing is also a skill that can be learned and honed with practice. There are numerous courses, books and seminars that will teach potential writers about narrative structure, characterisation, pace and storytelling, and some have empowered their students to go on to amazing things. Screenwriting is a craft that improves the more a person practices so in theory, anybody can write a good script. For many people though, it would take years of study, practice and hard graft to get there."
The world of entertainment is often seen as a young man (or woman)'s game. Do you think there is an age at which you should just give up trying to 'make it' and write for pleasure? Or do you think the door is never closed?
"I think for most creative disciplines in the entertainment industry, it's very important to start young. Although there are exceptions, actors and directors are rarely discovered later in life. However, writing is the one craft that can be picked up at any age and is often more accessible to older entrants. In the modern film and television industries, writers are rarely in the public domain and remain out of sight behind closed doors so there is rarely an image required to be a writer. Just skill and good storytelling. It's therefore never too late!"
Taking on someone younger and unproven might be seen as a gamble, even if they might have a great idea - what are your thoughts on that?
"We're more likely to take a script from an established writer than a first-timer mostly because the track record is useful when justifying investment into a project. Having said that, if we had two first-time writers side by side and they were equally talented, age would never be a consideration in which one we go with - more likely freshness of ideas and originality but that doesn't necessarily come with youth! And of course who we feel would fit best with the team if we are going to be working together for the duration of a project in a highly stressed environment - this industry is not an easy place to eke out a living!"
READING BETWEEN THE LINES, WHEN SHOULD YOU GIVE UP YOUR DREAM OF BECOMING A SCRIPTWRITER: You're still very much in with a shot here - but you're going to need to put in 'years of study, practice and hard graft'.
Firefighter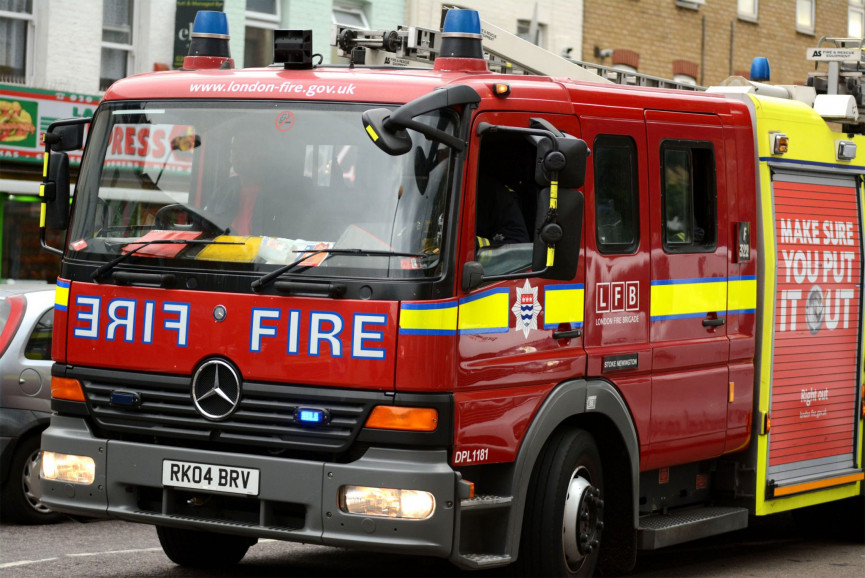 From the Fire Services Recruitment FAQs:
"You have to be 18 years old before you can apply, there is currently no upper age limit.
"There are no height restrictions, however, you will need to pass a series of role based tests such as removing a ladder from the rear of a fire appliance, which some may find more difficult than others.
"There used to be restrictions on height, weight and chest expansion. This is no longer the case, but you will be expected to pass strength and fitness tests as part of the recruitment process. The tests are at a level that is achievable by men and women of all different sizes and builds.
"You must be physically fit to become a firefighter and fit enough to pass both the physical tests, fitness tests and the medical examination. We have a dedicated fitness section on our site to assist you in this process. You will also need to maintain your levels of fitness throughout your career and will be required to undertake a fitness test to determine your aerobic capacity which needs to be 42 VO2 Max.
"Most, if not all recruitment campaigns over the past few years have asked that all applicants can drive and have a full UK driving licence. Again this is something that will be detailed within the application criteria of the respective fire and rescue service.
"The wearing of glasses and having had laser eye surgery is no longer an issue, however you will need to reach a specified standard."
READING BETWEEN THE LINES, WHEN SHOULD YOU GIVE UP YOUR DREAM OF BECOMING A FIREFIGHTER: Good news guys, you can still join Sam and the rest of the guys, just as long as you're pretty fit, can drive (and you definitely would want to drive the fire engine wouldn't you) and have a nice big aerobic capacity, which we assume you increase by eating lots of aeros.
Author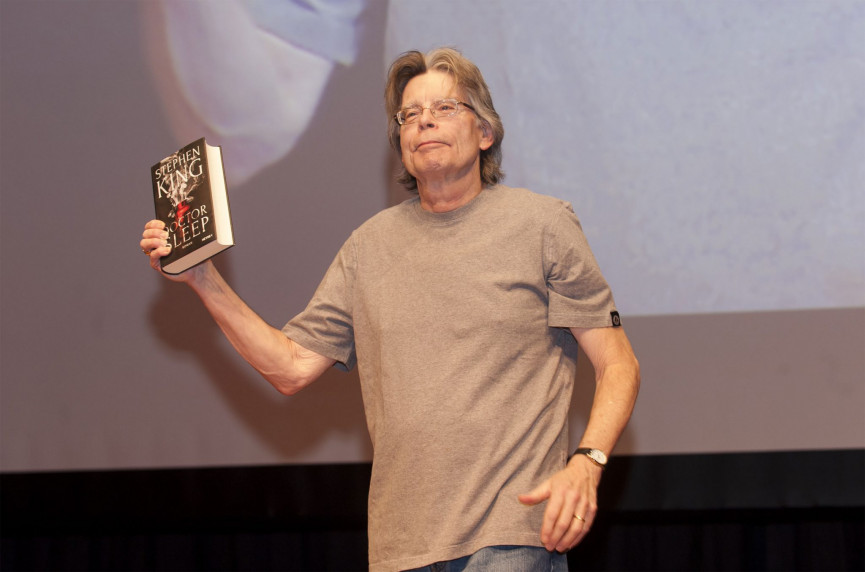 Harry Illingworth, literary agent, DHH Literary agency:

How long does it take to realise that a book proposal is not going to work for you?
"To be honest, it does not take long at all. When you read a cover letter from the author you can see fairly quickly whether the author is a competent writer and whether they have a strong grasp on their novel. If you don't think they do, you aren't inclined to believe there will be a strong book behind the letter. Once I start to read, I can tell very quickly whether I like the writing, and if it hasn't grabbed me at the end of the first chapter I probably won't read on."
Do you ever get the urge to just tell people to give up and do something else instead?
"I don't think it's my place to do that, although it can sometimes be tempting if you truly dislike the book! Each reader is different though and we all enjoy books to our own tastes; it's not for me to say that the book is awful and the writer isn't going to make it when someone else may like it."
Some authors take many years before being 'spotted' – do you think you're born with the ability to be a great writer, or is it something that can learned?
"I definitely, strongly believe that a writer can hone their skills over time and develop. Every writer does. Published authors tend to get better with every book as the more they write, the more skills they develop. This is the same for unpublished authors. Naturally, not everyone who wants to be a writer is going to make it, you need patience, to read a lot, to want to get better. Some just don't have it, but if you work on it you can hopefully write something decent in time."
Is there an age at which you should just settle down and write for your own pleasure?
"Absolutely not, no-one in their right mind in the industry would ever close their door to a great book. We need great books to continue in our jobs and it doesn't matter at what age the writer comes up with it. It could be that it takes longer for some to find the calling or to develop the necessary skills, or it could be that you have what it takes at only 20. All writing should be for pleasure so if you enjoy it, do it, and hopefully it will move from a hobby into a career."
Do you have a natural inclination toward taking on a younger author, rather than an older one? Because they might not have picked up bad habits etc. - and could have longer careers?
"Not at all. Naturally, we like finding young authors with hopefully long careers ahead of them as we want authors to write as many books as they can, but this is certainly not exclusive. Some of the best books come from older writers as they've more worldly experience and have been reading longer. I don't think picking up bad habits is an issue as younger writers can have worse habits. Younger writers do have longer to improve, but it's not a given that they will, we only hope they will. You can write a bestseller in your twenties or in your sixties."
READING BETWEEN THE LINES, WHEN SHOULD YOU GIVE UP YOUR DREAM OF BECOMING AN AUTHOR: You'll need to 'have it', but it sounds like the door is never closed. Maybe you should finally finish that book you've been writing? You're not going to though are you…
Dancer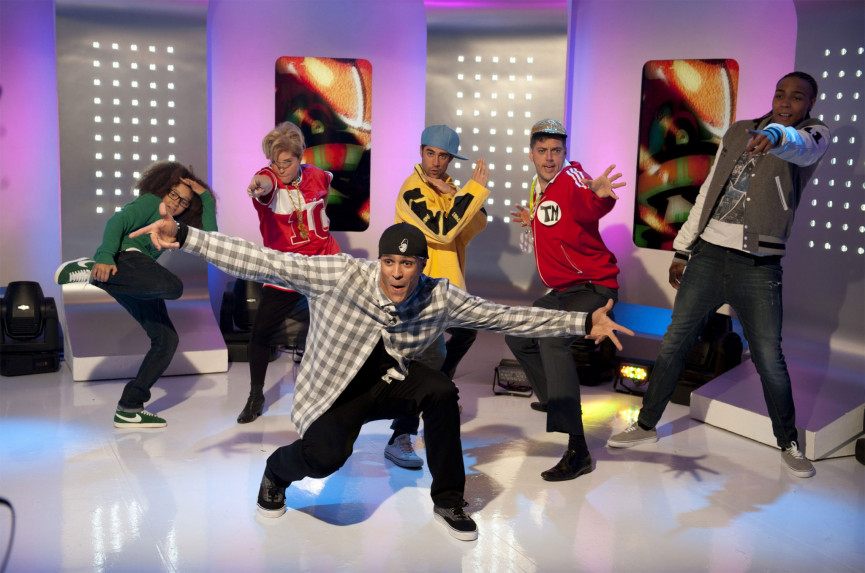 Chris Manoe, creative director, Dancers Inc, responsible for, amongst others The X-Factor UK Tour, Little Mix UK, USA, Europe & Australasia tour, Take That UK Tour, Capital Radio Summertime Ball, Britain's Got Talent, BBC TV's Let it Shine, Let's Sing & Dance for Comic Relief:
How early can you tell whether someone has got the potential to be a great dancer? Do some people only show their talent later or is it all about getting going early?
"Potential can be spotted at any age. Over the years I've seen dance students with an incredible natural aptitude from day one, who were clearly born to dance. In contrast I have also known people who have discovered dance in their late teens and early twenties and have excelled."
Realistically, around what age would you say a dancer's physical peak is?
"I think as long as you are good to yourself, maintain a healthy diet, regular cardio exercise, positive mind and face challenges head on, then there is no reason why you cannot keep dancing into old age. The maturity you discover later in life can tell a much more interesting story with dance vocabulary that you couldn't tell as a teen. Often, the things that can hamper a dancer's journey is injury, or any result of not looking after one's self. That can cut a dancer's career short."
After this, can you make up for the physical aspect with experience and skill (for example, like in football when an older player changes position to a less physically-draining one – centre mid dropping back to play sweeper) – or is there really no substitute for having that energy and vitality?
"I find more and more commercial dancers are becoming interested in moving into choreography, or assisting a choreographer. Both things that still require a great deal of energy and stamina. Also, many dancers who don't want to dance professionally move into teaching the next generation of dance talent. Each dancer is individual and knows when this transition is right to happen for them.
How much of making it is raw talent, and how much is effort? Can sheer effort alone get you to a certain level, even if you're not blessed with the greatest attributes?
"The biggest talent I believe is determination. I have experienced dancers with incredible ability who have no drive or ambition to take their career to the next level. They wait for opportunities to come to them, which is not at all how it works. Someone who is not afraid of hard work, doesn't remain in their comfort zone and markets themselves effectively will always tend to achieve success. They go out and grab it with both hands. They are ones I respect."
What's the latest, would you say, that someone could take up dancing for the first time and hope to make a career out of it?
"If it makes you happy, you are physically able and know this is the path for you then I think anyone should get out there and do it. Look at some of these contestants on Strictly Come Dancing who have discovered late into their career that dancing is something they are good at."
Have you ever had any examples of someone giving up their career to take up dancing and follow their dream?
"Yes, our commercial dance agency is full of incredible stories of young dancers who followed their dream into dance against all the odds. The biggest thing they have to work against is the view that a career in dance is not a career. So from school, to parents, to life partners, to financial advisors most artists are constantly told to go and get a real job. There are many dancers I know of who did just; started in a bank and realised they would never be happy and followed their true vocation of dance instead."
READING BETWEEN THE LINES, WHEN SHOULD YOU GIVE UP YOUR DREAM OF BECOMING A DANCER: GET OUT THERE AND DANCE PEOPLE.
(Images: Rex/AllStar)
Related Reviews and Shortlists