You told yourself you'd drink less beer in 2018, didn't you?
Makes you a bit bloated, you said. And besides, you're usually only going out for three or four these days, so trading them in for wine or cocktails won't hurt your wallet that much.
But you got bored of wine, and you were too intimidated by that cocktail menu. You didn't want to look like an idiot in front of the bar staff by ordering something uncool – that's the main reason you'd been sticking with beer to begin with.
See our Best Vodka list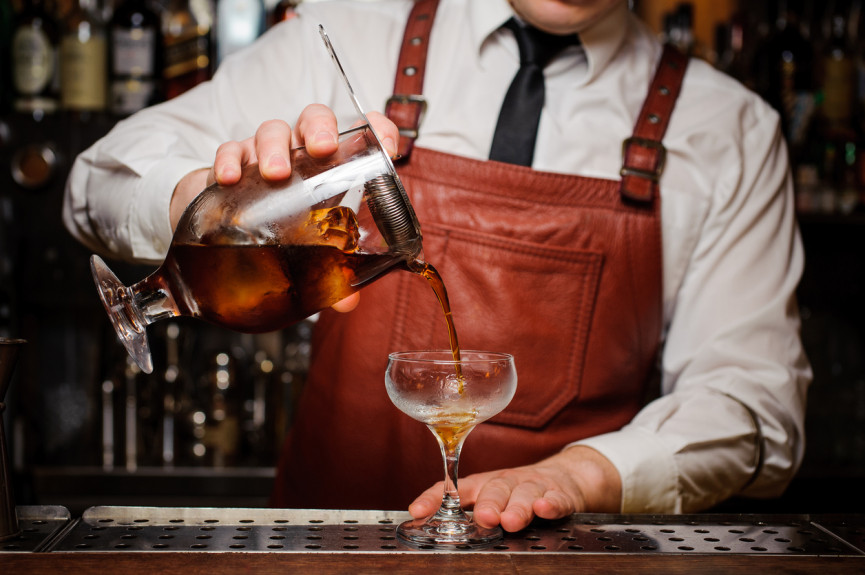 So, cocktails… where to start, eh? How about the 50 – yes, fifty – most popular ones of 2017.
Sure, you could pretend to be at the cutting edge and order next year's best drinks, but why not ease yourself in with those that you can definitely consider on-trend.
Drinks International have picked out the top 50, based on what sold the best over the course of the year, and you can see those in full later on, but first of all we'll give you a more in-depth guide to the top 10.
10.Old Fashioned

What else was it going to be? As popular with people who 'don't really do cocktails' as it is with people who tuck into them every weekend. It lives and dies on the quality of bourbon you use – the other ingredients are sugar, bitters and citrus zest – and if you're served it quickly, send it back: this should take almost as long to make as it does to drink.

9.Negroni

Possibly the easiest cocktail to make at home, the Negroni is still one of the most popular when you're out. It's made up of gin, Campari and vermouth, which means it should be unbearably strong, yet it's the opposite.

8.Whiskey Sour

Is it so popular because the name gives away everything about the drink? Yes and no. Sure, you broadly know what you're getting with a drink that (a) contains whisk(e)y and (b) is sour. It's a good choice as a palate cleanser between other cocktails, but it's the sort of palate cleanser that can get you drunk all on its own.

7.Dry Martini

Maybe James Bond was on to something after all. The Dry Martini (with gin) can often be the booziest option on the menu – some places will do a version with as many as seven parts gin to one vermouth – but when something's been popular for this long you know it's got to be good.

6.Daiquiri

Generally, speaking, a daiquiri is the most popular rum drink at your average cocktail bar. It's lime juice, white rum and sugar syrup, though we've seen strawberry, banana or even plantain versions. All are sweet and boozy, so naturally all are delicious.

5.Margarita

We imagine sales of this sweet, citrusy tequila-based drink are even higher than number six in the summer. Traditionally you have lime juice complementing the tequila and agave syrup, either frozen or on the rocks, but we won't judge you for ordering a flavoured version.

4.Manhattan

The perfect cocktail for the drinker who isn't sure whether it's socially acceptable to have neat bourbon in bars that aren't on the set of Mad Men, this adds vermouth and bitters to create a short, sippable drink that you really ought to have tried by now. Any bar with a good whisky selection will make a good Manhattan, or indeed a Rob Roy (the same, but with scotch instead of bourbon).

3.Moscow Mule

Another vodka-based cocktail, the inclusion of the Moscow Mule in the top 10 has us scrambling to avoid any obvious jokes about Russian interference in the polls. It's vodka, lime, ginger and soda, and it's almost dangerously refreshing.

2.Espresso Martini

You're flagging, you could really do with jumping on the last tube and avoiding nightbus hell, or… maybe a pick-me-up? Espresso Martini sales will surely only increase with the growing number of bars that double up as cafes during the day, and the core ingredients of espresso and coffee liqueur are often paired with additions other than the traditional vodka.

1.Mojito

You can't beat the classics, and by 'classics' we mean 'you can add more and more of the alcohol component and it still tastes sweet and eminently drinkable'. A Mojito is rum, lime, sugar, mint, more rum, bit more rum, and then some rum to finish.
Here's the rest of the list in full, if you fancy branching out or, indeed, trying to identify the new entry in next year's top 10.
11. Aperol Spritz
12. Boulevardier
13. Sazerac
14. Bloody Mary
15. Penicillin
16. Gin Fizz
17. Vieux Carre
18. Mai Tai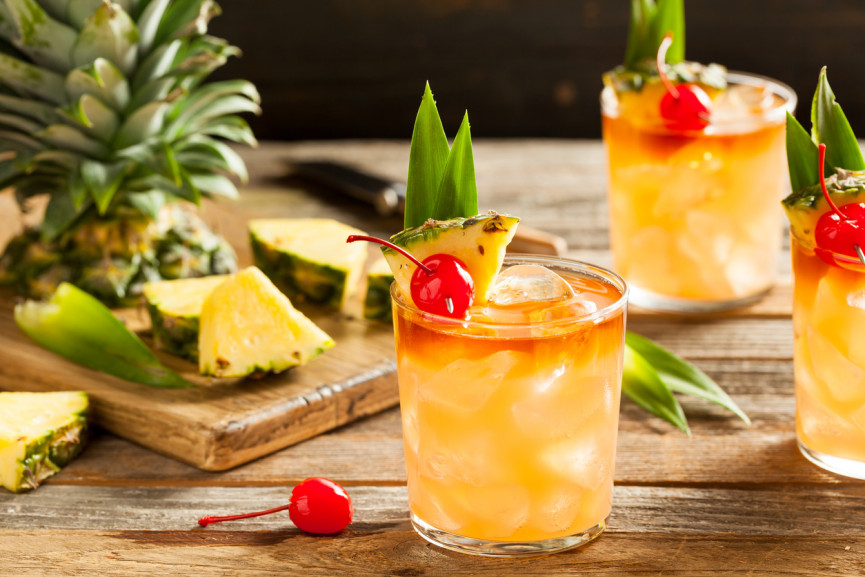 19. Pisco Sour
20. Dark & Stormy
21. Vodka Martini
22. Amaretto Sour
23. Blood & Sand
24. Sidecar
25. Tom Collins
26. Cosmopolitan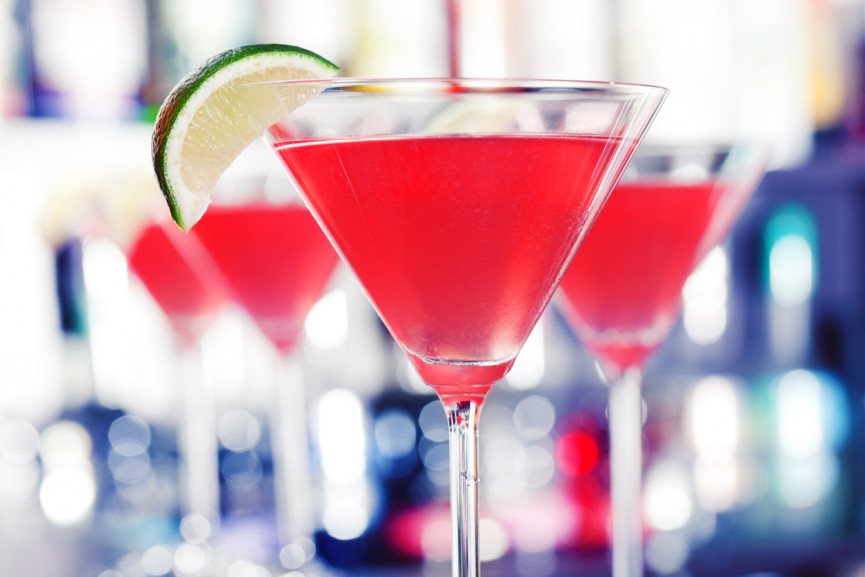 27. Aviation
28. French 75
29. Champagne Cocktail
30. Gimlet
31. Pina Colada
32. Rob Roy
33. Vesper
34. Bellini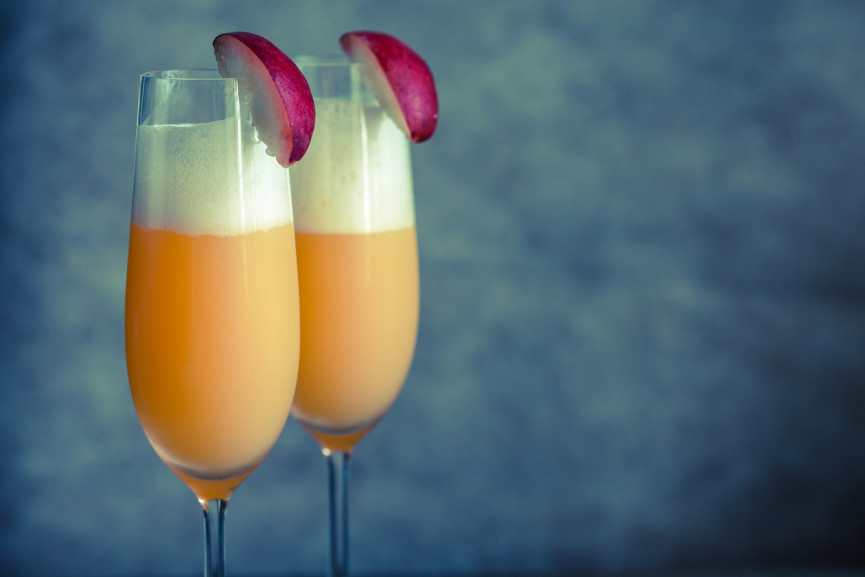 35. Zombie
36. Ramos Gin Fizz
37. Americano
38. Corpse Reviver
39. Mint Julep
40. Old Cuban
41. Bramble
42. Clover Club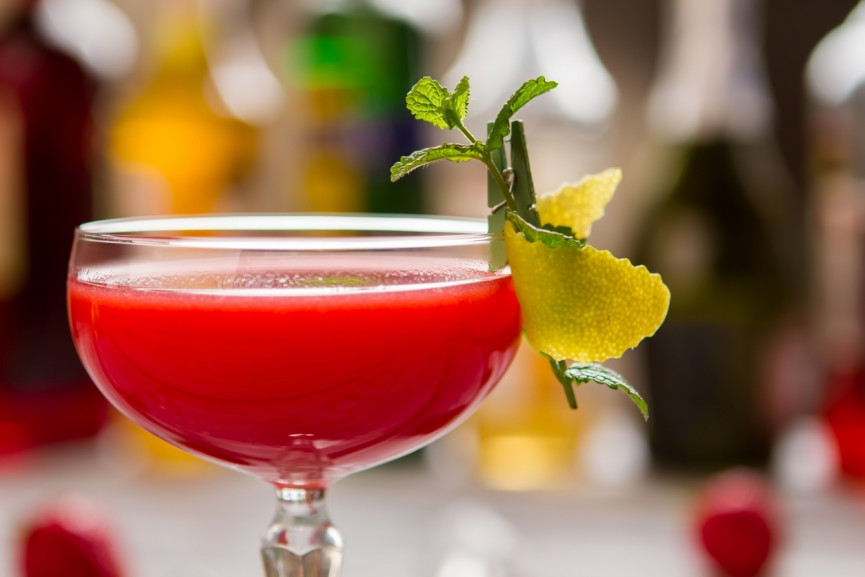 43. White Lady
44. Caipirinha
45. Black Russian
46. Hanky Panky
47. Paloma
48. Brandy Julep
49. Sangria
50. Cuba Libre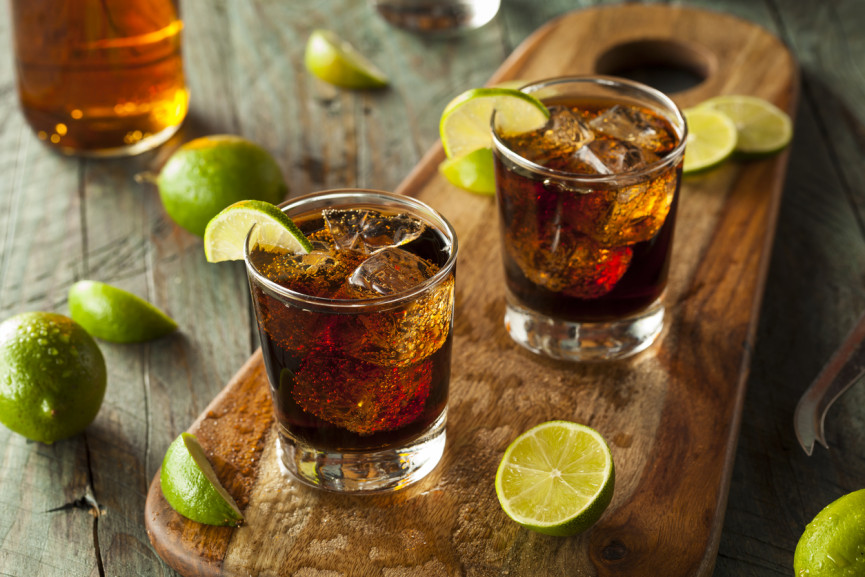 (Images: iStock)