ShortList is supported by you, our amazing readers. When you click through the links on our site and make a purchase we may earn a commission.
Learn more
Apple Event: 8 brilliant announcements - new iPhones, iPad, Apple Watch and more
The key points from Apple's big iPhone event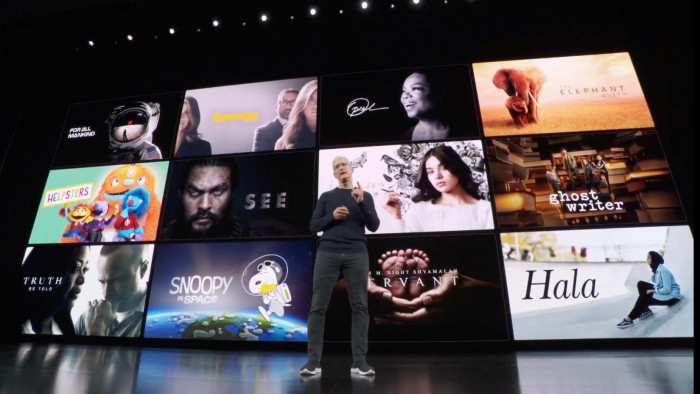 That sound you hear is a collective whoop. It's not any type of whoop, but one that is a release of a year's worth of tension from a gaggle of Apple fans.
It's the whoop of someone who has been reading all the iPhone rumours daily, impatiently waiting for an upgrade - watching as the rest of the mobile phone world usurps the features of the iPhone. It's a whoop of joy, that there's a new iThing to play with.
Nobody can deny that Apple doesn't know how to make a big deal out of its launches. This year's live stream was being watched on YouTube by at least 1 million people - all wanting to hear live just what new products are being released.
Some, like you, prefer the more sedate approach and wait for a round-up of sorts to see what all the fuss is about. So, without further ado, here are 8 brilliant announcements from the latest Apple Keynote.
1. There are three new iPhones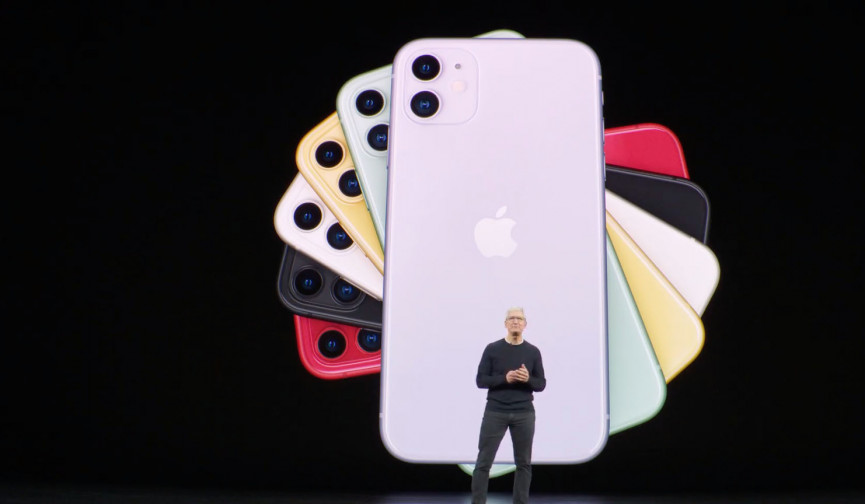 Apple has been busy with the iPhone launches, revealing three new iPhones. The iPhone 11 is now the mid-range (sort of an iPhone XR replacement), while the iPhone 11 Pro is for those who really want their smartphone photography to ping. Then there's the massive 6.50-inch iPhone 11 Pro Max - terrible name, but a mighty looking phone.
2. Apple has used 'Pro' for its iPhone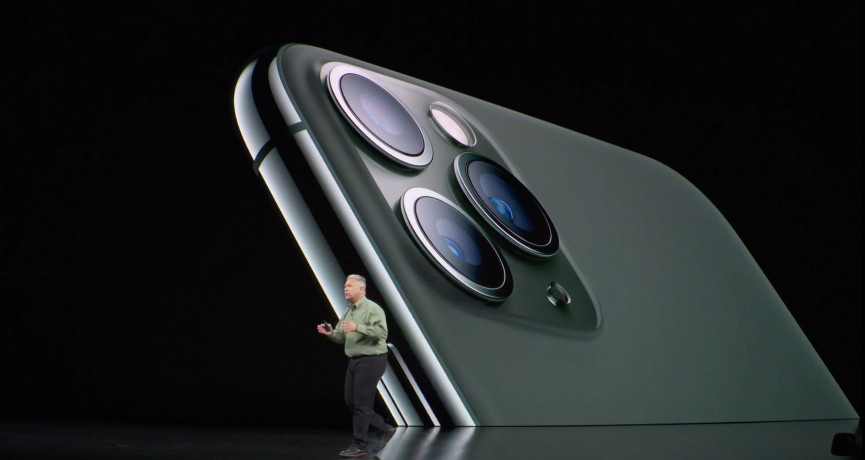 As we mentioned above, there is now an iPhone 11 Pro and an iPhone 11 Pro Max. Pro is a naming convention that Apple hasn't used in the iPhone before. Given that it uses Pro in both its iPad line-up and its MacBook line-up, this makes a whole load of sense. The like of the iPhone XR and iPhone XS just look confusing now, in comparison.
3. Camera technology is the big USP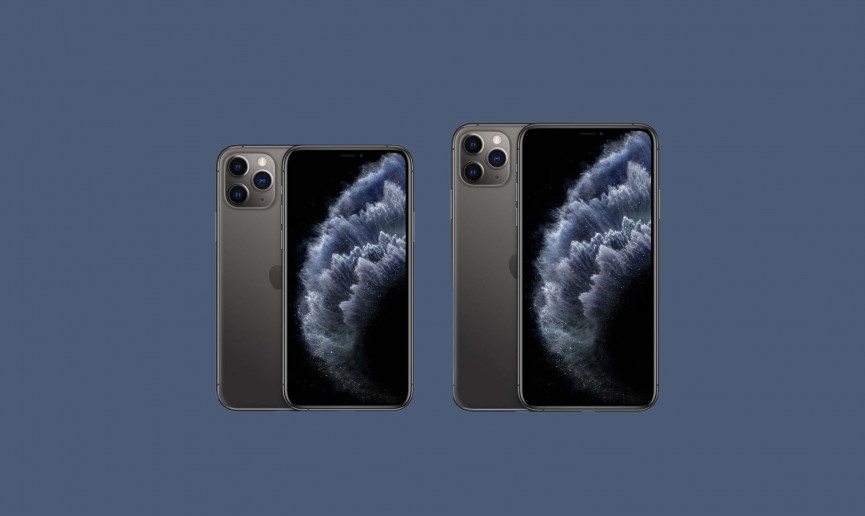 You may have noticed that there is a ruddy great camera bump on the iPhone 11 range. If you go for the straightforward iPhone 11, then you get two cameras on the back. Upgrade to the iPhone 11 Pro and iPhone 11 Pro Max and what you have are three cameras, a new ultra-wide shooting option and more slow-motion gimmicks than you can shake a stick at.
4. The new Apple Watch is always on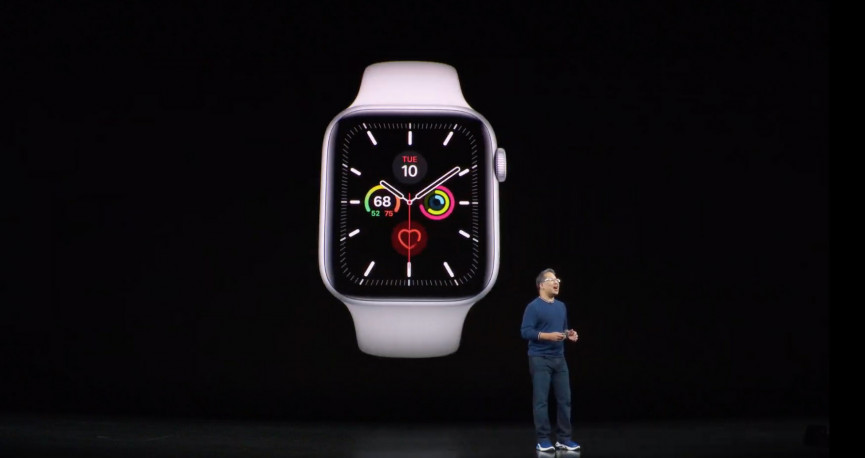 There is a new Apple Watch! The Apple Watch Series 5 is the first to be always on and, well, there's not really much more that is new. Apple has added a compass to the thing and it has said to have bolstered its fitness functionality. There's also a brand-new white ceramic version, some new Nike and Hermes link-ups and, not only that, the Apple Watch Series 3 is now just $199.
5. The Apple Watch is a life saver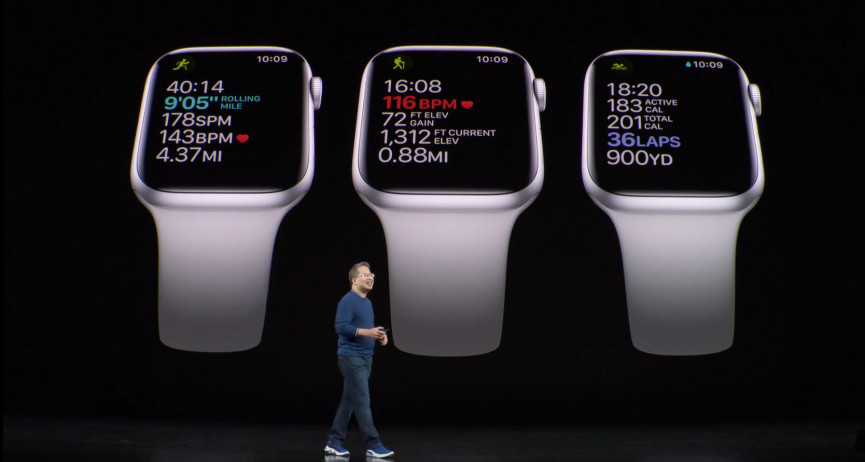 Apple used the iPhone keynote to talk a lot about the health benefits of the Apple Watch 5. Apple has essentially been doing a number of studies, including the Apple hearing study (about sound in the environment), Apple woman's health study and Apple's heart and movement study. To say, the tech giant is going big on health is a massive understatement.
6. The new iPad is budget friendly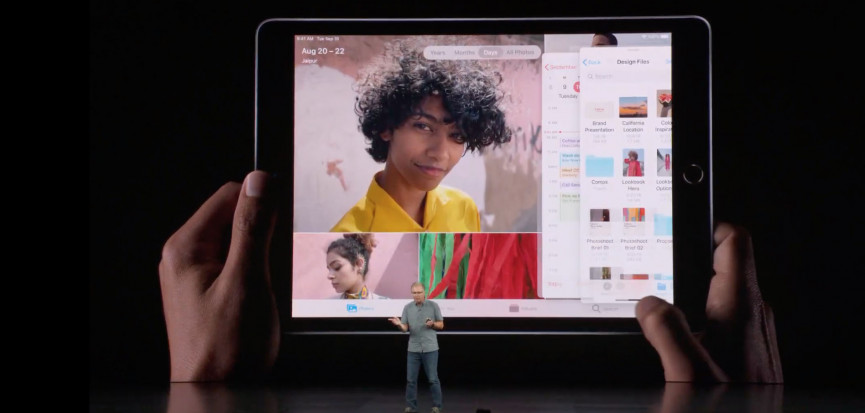 The iPad has never really been the star of Apple's gadget line-up but slowly it has emerged as a brilliant device that really does mean you spend less time at the computer and more time leaning back with a tablet. The new iPad features a 10.2-inch screen, up from the 9.7 inches and starts at £349 ($329)and will ship from 30 September.
7. Apple TV Plus is free(ish)!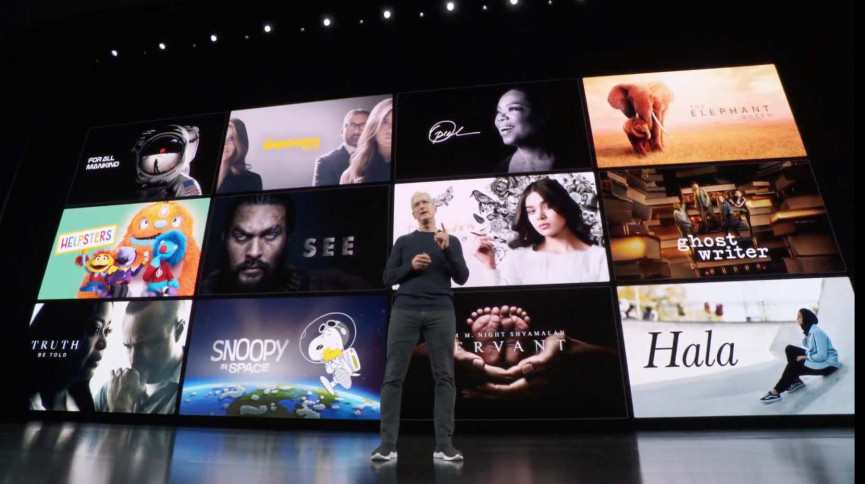 Apple is going big on streaming TV content, in a bid to take on the likes of Netflix and the upcoming Disney+. One of the ways it wants to make sure people use its new TV service is by offering is up for cheap. Apple TV Plus will be $4.99 for a family plan but the real kicker is that if you buy a new iPhone or iPad, then you will get the service free for a year. This is a shrewd, brilliant move by Apple - not only does it detract from the lack of shows on the service (if you get it for free then that isn't really something to complain about) but it is affordable enough to be used alongside, say, Netflix and not instead of it.
8. Frogger is coming to Apple Arcade We found out more about Apple Arcade at this Apple event. It's going to cost the same as Apple TV Plus ($4.99) and it will be an all-you-can-eat service with a ton of exclusive content on there. One of the new games you will be able to get is a new version of Frogger. Called Frogger Goes to Toy Town, it looks like a really fun 3D platformer - and a far cry from the original version of the game.
Related Reviews and Shortlists