Everyone has dropped and smashed their phones at some point, but when you've just bought the newly released iPhone 11, you really don't want that to be you. So how do you avoid this fate? Cover your phone in one of the best iPhone 11 cases, of course.
UPDATE: We love an unusual collaboration here at Shortlist, and Casetify teaming up with parcel courier DHL sure is an odd one. To celebrate 50 years of DHL, the collaboration features phone cases, AirPod cases, wireless charging pads and Apple Watch bands all with DHL designs - vintage and modern day. This isn't the first time the two have collaborated either, with their 2018 collection selling out in 72 hours. The collection is available now, with the price of phone cases starting at £50.
The iPhone 11 is the newest handset from Apple and was revealed alongside the
iPhone 11 Pro
and
iPhone 11 Pro Max
. Even though it's brand new, there are already heaps of cases to choose from.
So, whatever size, colour, design or price you're looking for, we've got you covered.
Here is our pick of the best iPhone 11 cases. Don't forget to upvote your favourites and let us know if we've missed a must-have off the list.
Are you an Apple addict? Check out our best iPad list to find out which one is right for you
Best iPhone 11 cases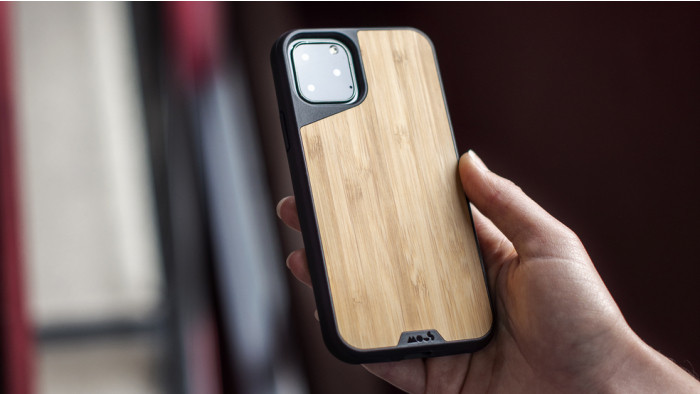 Like the Limitless series cases before it, the Limitless 3.0 series uses the brand's same Airoshock technology designed to protect the phone from even the biggest of drops. Mous also has a range of magnetic wallets and mounts that will attach to the case to make it even more useful. The series is available for the iPhone 11, iPhone 11 Pro and iPhone 11 Pro Max in 5 finishes: Walnut, Bamboo, Aramid Fibre, Real Black Leather and Real White Leather.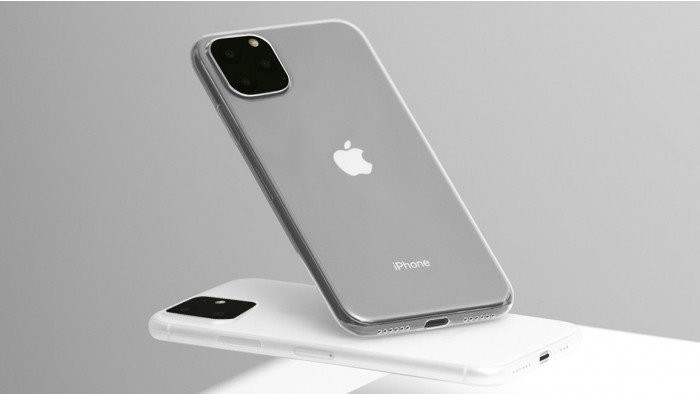 Peel is out to prove that protective phone cases don't have to be bulky, and at 0.35mm thick, this case is probably as thin as you can get. The case wraps around your phone to keep it scratch-free, and has a little lip to protect the camera lens. You have a choice of eight colours including a clear option so that you can allow "the true colour of your iPhone to shine through".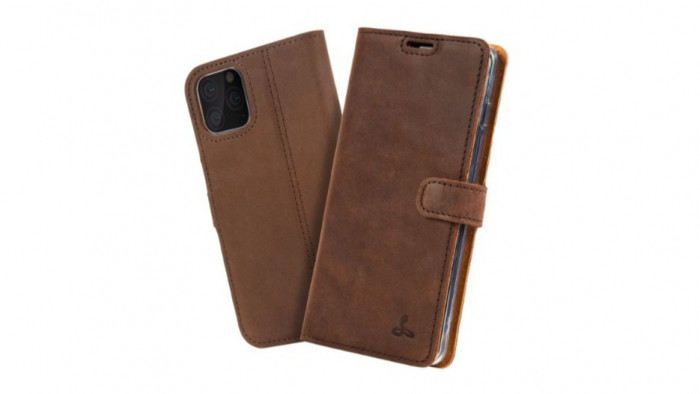 Made with top-quality cowhide nubuck leather, this vintage wallet case will keep your phone safe in style. This is not style over substance though as the leather is resistant to wear and the wallet-style protects your phone screen from any scratches. It is available to pre-order now and comes in 6 colours: Plum, Navy, Honey Gold, Chestnut Brown, Bottle Green and Black. A nice touch is that you can get your initials embossed on the front of your new case for an extra £5.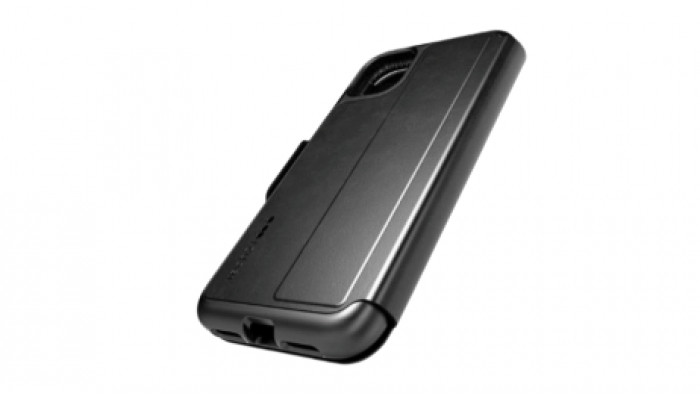 Being made of plant-based materials, the Evo Wallet offers a more sustainable option than lots of the other plastic cases out there. The makers of this case actually suggest your phone should survive drops from heights of up to 12 feet. It also has concealed storage for two credit cards so it can keep your other possessions safe too.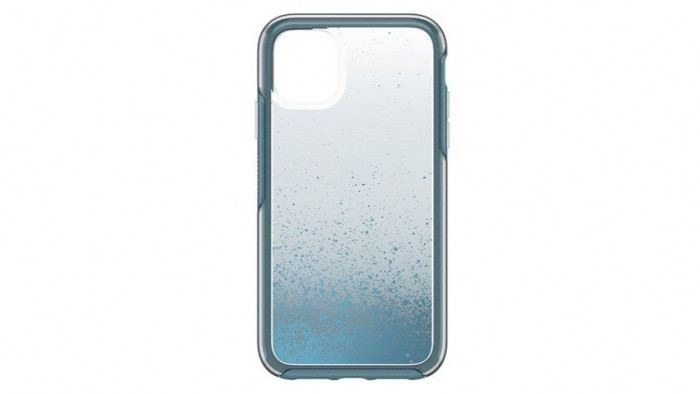 The Ultra-slim profile of Otterbox's Symmetry Series means it does not take away from the sleek design of the iPhone 11, though it still offers some serious protection. It has drop protection and a raised screen bumper to help protect the screen. We like the blue fade on the colour 'We'll Call Blue' but you can also get a clear and Stardust (or glitter) option.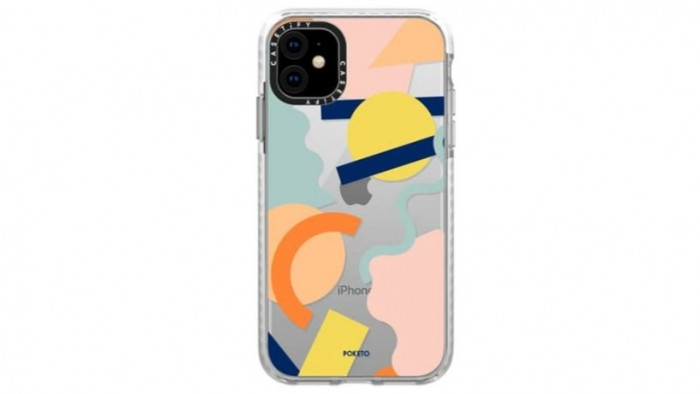 If you like your case to be fun and colourful, Casetify has you covered. This case is covered by artwork by the artist Poketo exclusively for Casetify, and you can even customise it by changing the colour of the trim. According to its makers, this case will give you iPhone 11 the "ultimate" protection as the two-layer case will keep your phone crack-free even when dropped from heights of 6 foot.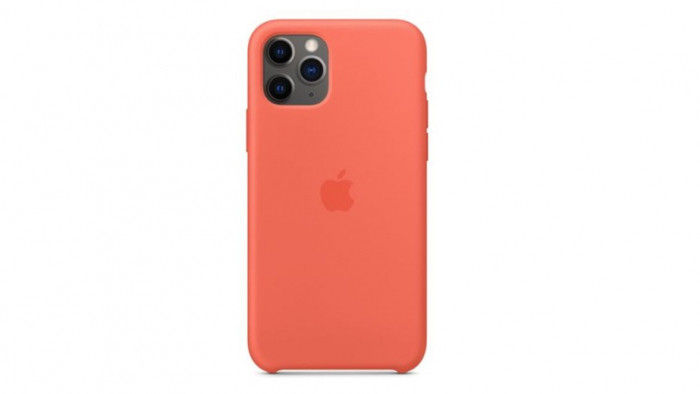 This silicone case is available in 8 different colours to fit snugly around the newly released iPhone 11 Pro, though you can also get the case for the rest of the iPhone 11 range. The soft-touch case is designed so it can be kept on at all times, including during wireless charging.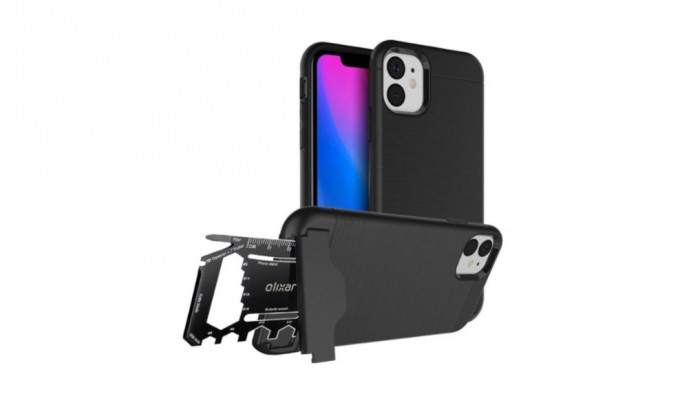 This is a case designed for the great outdoors. It has rubberised non-slip bumper pads and a textured metal effect surface (both designed to hopefully stop you dropping it) and a secure compartment to keep a card or Olixar's very own multi-tool. The stainless steel multi-tool comes with the case and has every possible use you could imagine: a bottle opener, a peeler, a knife, even a protractor. It is currently available for the iPhone 11, 11 Pro and 11 Pro Max, and in 2 colours: Tactical Black and Marine Blue.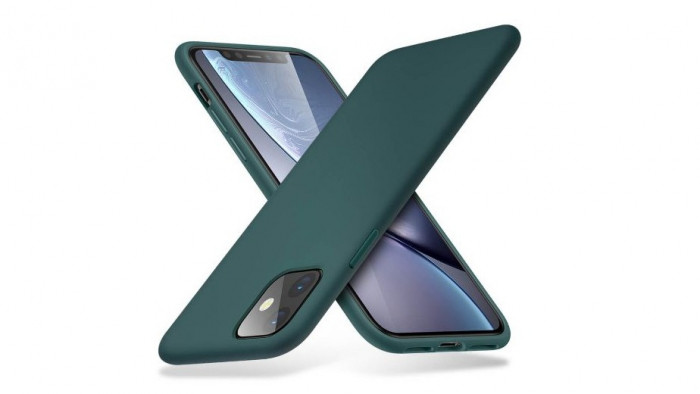 If you don't like bulky cases, this one is for you. This silicone case is ultra-thin but the non-slip matte finish is designed to give you a firm grip on your phone. It's raised edges stop the screen and camera from being scratched and the case is wireless charging compatible. You have 5 colours to choose from: Dark Green, Purple, Black, Red, Pink and Grey.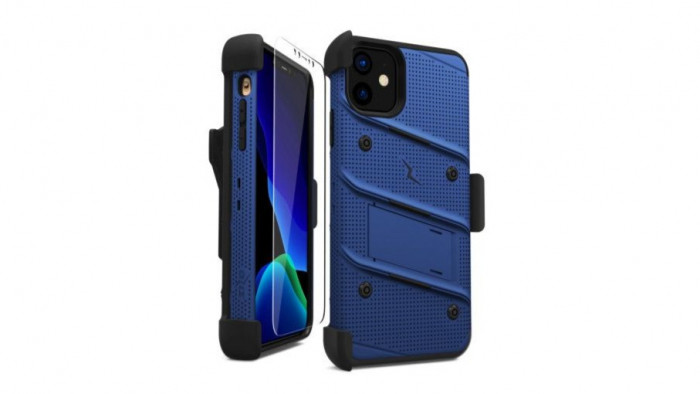 Zizo's bolt series offers "military-grade protection" for your new prized possession. Not only will it protect your phone from bumps and scratches, it has a belt clip and an integrated kickstand for when you're watching films on the work commute. Colour-wise, it is available in black, blue, red and metal grey, and also available for the iPhone Pro.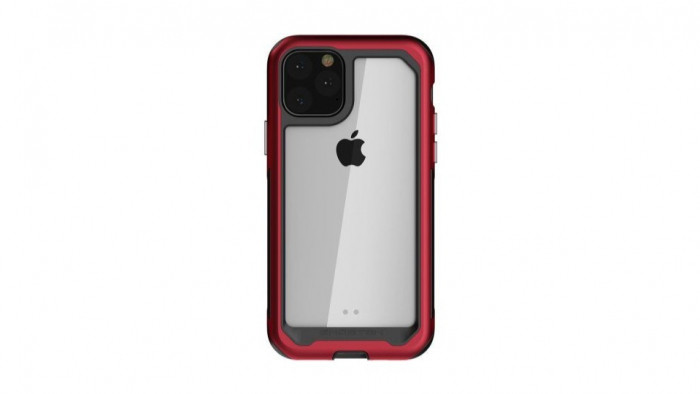 Ghostek's multi-layered design is known for offering some pretty serious protection. The Atomic Slim has built-in shock-absorbing technology to ensure the screen does not crack when dropped, along with scratch protection and a raised bezel around the camera to keep it away from danger. The case is available in 3 colours for the iPhone 11 Pro: red, black and pink.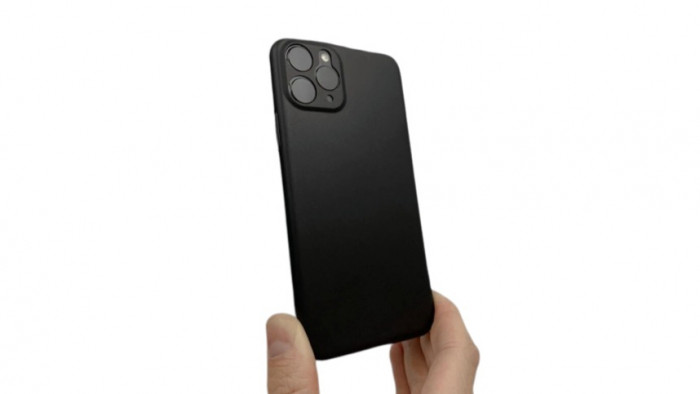 This is slim, barely-there case is designed to show off your iPhone 11. The case is sleek, lightweight and comes in a range of matte and clear colours. Available for the iPhone 11, 11 Pro and 11 Pro Max.