Glastonbury has announced its line-up, with plenty of speculation over who will fill that final headline slot alongside Kanye and Foo Fighters.
Which is hugely interesting for those lucky people who managed to hit F5 more quickly than everyone else. But for the remaining 99.9% of us not travelling to Somerset who still want to get messy in a field, or perhaps prefer a more rarefied experience where the ground beneath you doesn't turn into a quagmire when the heavens inevitably open, do not fear - there are plenty of excellent alternatives out there.
Also, see our list of Glastonburys greatest ever Headliner Performances

---
The Great Escape
14-16 May
Brighton
Confirmed acts: SOAK, Slaves, Jack Garratt, Django Django, Tobias Jesso Jr.
What's it all about: Discover all the hot up-and-coming acts from the UK and across the globe with this multi-venue city festival in Brighton. It's got a beach and everything so you can't go wrong can you?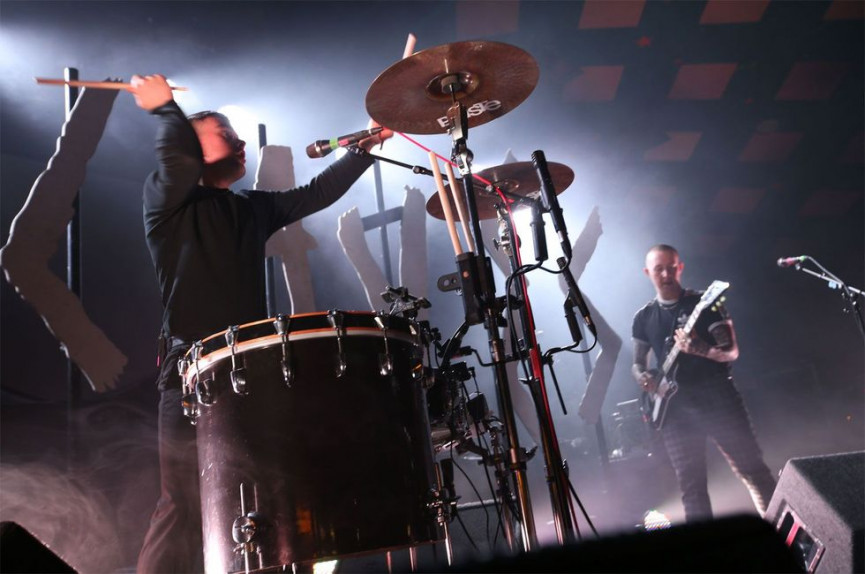 ---
Glastonbudget
22-24 May
Turnpost Farm, Wymswold, Leicestershire
Confirmed acts: Mercury, Oasish, Four Fighters, One Step Behind
What's it all about: Glastonbury may be sold out, but you'll see bigger and better acts at Glastonbudget - the world's best tribute act-only festival. We went a few years ago and saw fake Madonna, Queen, Michael Jackson, Meat Loaf and Pet Shop Boys. Can Worthy Farm match that? No it can't.
---
We Are FSTVL
30-31 May
Upminster, Essex
Confirmed acts: Sven Vath, Steve Angello, Knife Party, Mark Knight, Carl Cox, Gorgon City
What's it all about: Try to avoid TOWIE members as you head into deepest, darkest Essex for FSTVL, now in its third year. A seriously impressive line-up but watch out, no camping here so head down for each day.
Ticket and hostel options available here.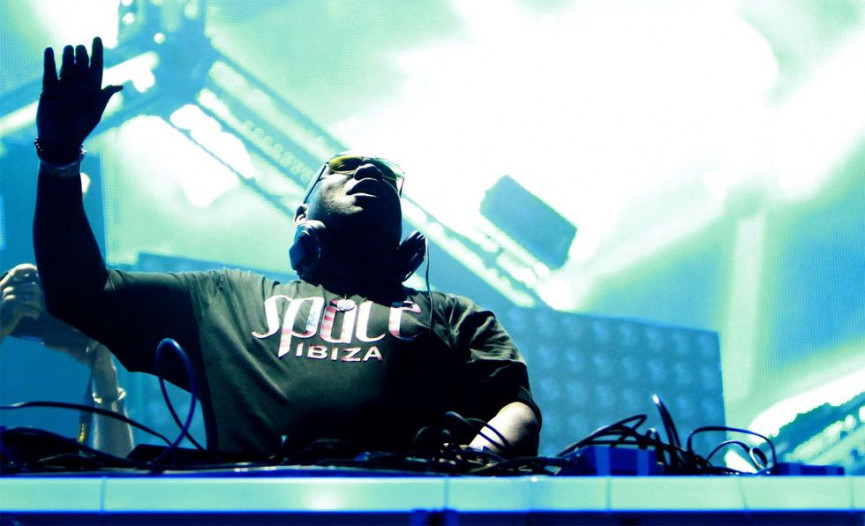 ---
Isle Of Wight Festival
11-14 June
Isle Of Wight
Confirmed acts: Blur, Fleetwood Mac, The Prodigy, Pharrell, Paolo Nutini, The Black Keys
What's it all about: A heavyweight lineup for the first festival of the summer on the famous Isle. You cannot really beat Fleetwood Mac, now with added Christine McVie, for a headliner - it's the stuff Dreams are made of.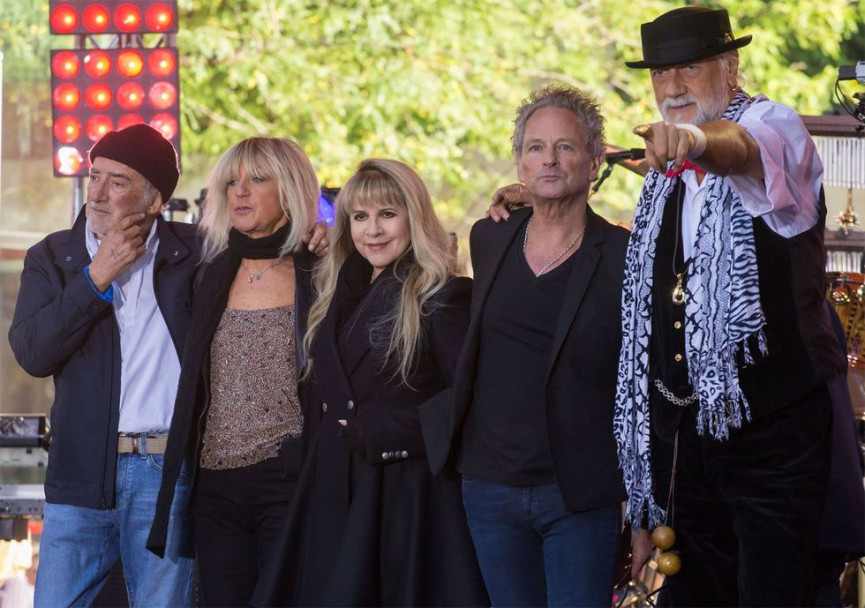 ---
Download
12-14 June
Donington Park, Derby
Confirmed acts: Muse, Slipknot, KISS, Judas Priest, Faith No More, Slash
What's it all about: No Sonisphere this year so Download stands alone as the biggest rock and metal festival of the year. You won't find a nicer crowd, so pack your air guitars and get rocking at Castle Donington with Muse's comeback and a sure-to-be-spectacular set from KISS.
---
Wireless Festival
3-5 July
Finsbury Park, London
Confirmed acts: Drake, Avicii, Kendrick Lamar, A$AP Rocky, David Guetta, Nicki Minaj
What's it all about: Now in its new home of Finsbury Park, the three days of city festival Wireless are dominated by dance and hip hop with a bit of pop thrown in for good measure. This will be party central.
---
British Summer Time
20/21/26/27 June
Hyde Park, London
Confirmed acts: Blur, Kylie, The Strokes, The Who, Taylor Swift
What's it all about: A series of one-off mini-festivals, BST has landed the big names with Kylie, The Who and Taylor Swift all sure to sell out, but the most anticipated of them all could be Blur's fourth time here, playing tracks from their first studio album in 12 years.
Current price:Various Prices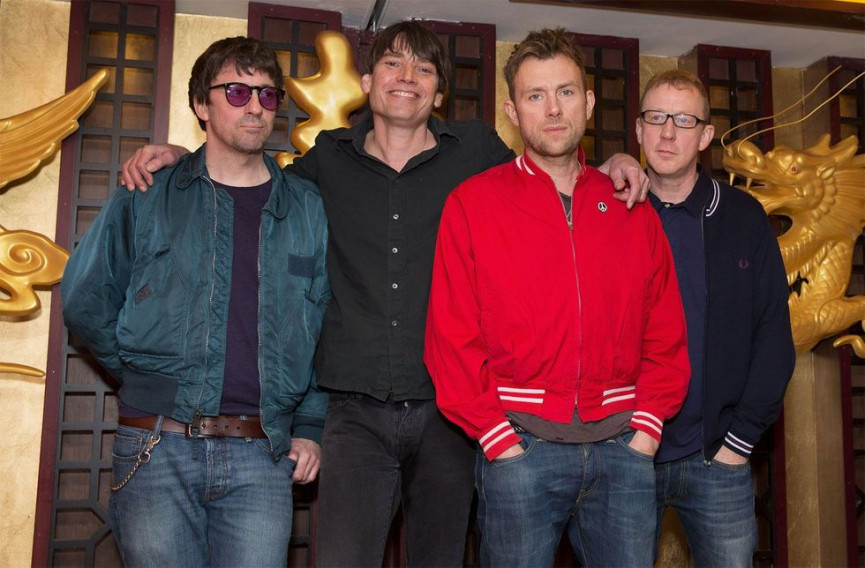 ---
Calling Festival
4 July
Clapham Common, London
Confirmed acts: Noel Gallagher's High Flying Birds, Ryan Adams and the Shining, Modest Mouse, The Hives
What's it all about: A one-day rock festival, it'll be fascinating to see Noel have a stab at a headline set for the first time. He's always been a crowd-pleaser, so don't be surprised to hear a good few Oasis classics in there - he did write them all, to be fair.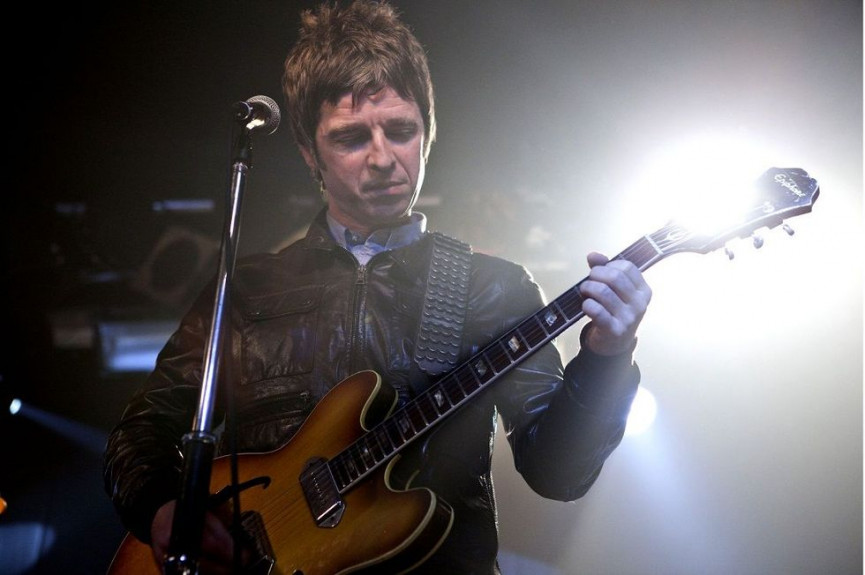 ---
T in the Park
10-12 July
Strathallancastle, Perthshire
Confirmed acts: Kasabian, Avicii, Noel Gallagher's High Flying Birds, Prodigy
What's it all about: What can you say about Scotland's premier festival? Three days of pure hedonism together with all the Tennent's you can drink plus a great lineup. We're in.
---
NASS Festival
10-12 July
Bath and West, Somerset
Confirmed acts: Public Enemy, Enter Shikari, Sigma, Roots Manuva
What's it all about: A novel festival combining action sports - including skateboarding, freerunning and BMX - and music. Its a shame Survivor aren't around any more, otherwise they could have been booked to constantly play Eye Of The Tiger.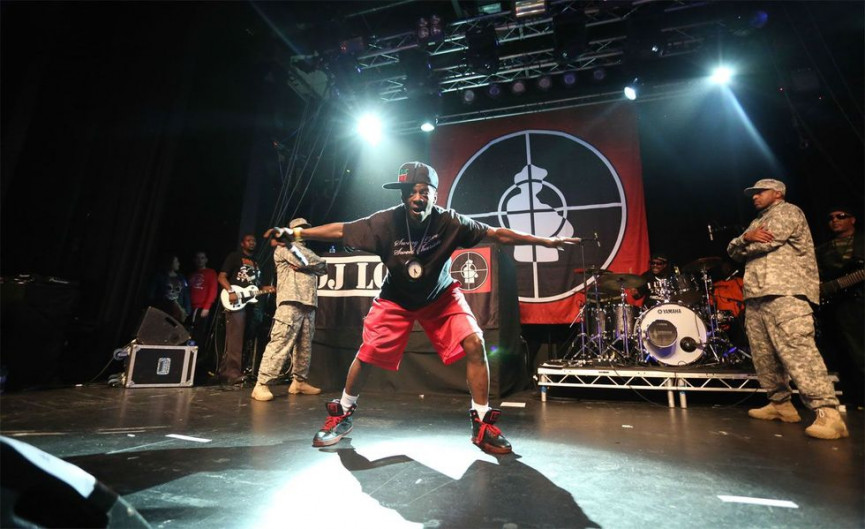 ---
Electric Daisy Carnival
11 July
The National Bowl, Milton Keynes
Confirmed acts: Ferry Corsten, Hardwell, High Contrast
What's it all about: Massive long-running one day dance festival in Milton Keynes; a huge show and big names guaranteed. We particularly like their use of L8r owl (following early bird) ticket. It's the little things for us.
---
Latitude
16-19 July
Henham Park, Southwold, Suffolk
Confirmed acts: Alt-J, Noel Gallagher's High Flying Birds, Portishead, Manic Street Preachers
What's it all about: Probably the UK's nicest festival - you won't find too much hedonism here - but a deservedly excellent reputation built up over several years. It boasts a fantastic lineup and, like Secret Garden Party and Bestival, will offer you a full festival experience rather than just a load of bands in a field. Although we like loads of bands in a field too, we're not fussy.
---
Truck Festival
17-18 July
Hill Farm, Oxford
Confirmed acts: Basement Jaxx, Saint Raymond, Peter Hook & The Light, Pulled Apart By Horses
What's it all about: A little festival with a ton of attitude, head here if you want to reconnect with a place where you don't have to walk five miles from your car to get to the campsite. You can also always count on Basement Jaxx to deliver an amazing headline slot: they've done Glastonbury, so they should destroy Truck (hopefully not literally).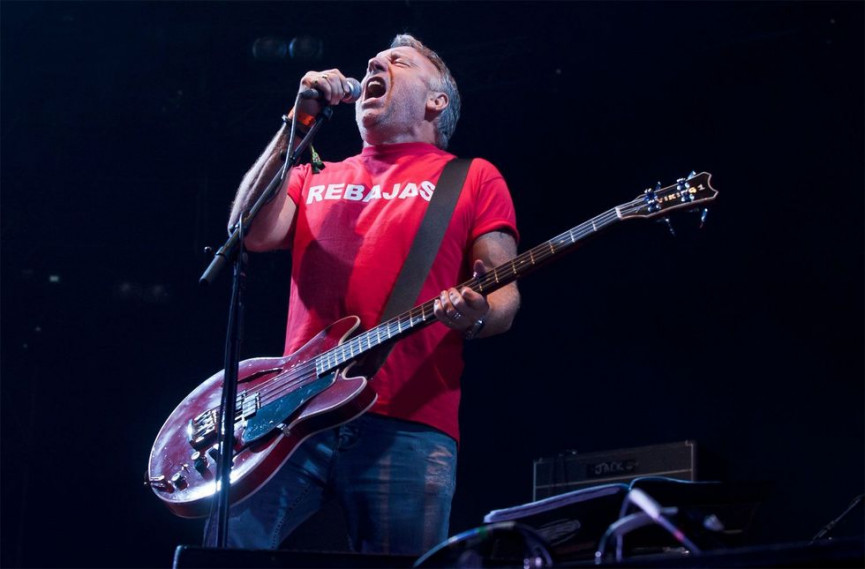 ---
Lovebox
17-18 July
Victoria Park, London
Confirmed acts: Rudimental, Snoop Dogg, Hot Chip
What's it all about: Groove Armada's city festival continues to go from strength-to-strength. Snoop, Jessie Ware and more Hunter wellies and hipsters than you can shake a stick at will be there. Though not on the scale of Field Day. Nowhere near.
---
Secret Garden Party
23-26 July
Mill Hill Field, Abbots Ripton
Confirmed acts: Jungle, Caravan Palace, Kate Tempest, Jack Garratt
What's it all about: Secret Garden Party has grown substantially since its early days but it remains a quirky jewel in the crown of the UK's festival scene. Much more than just the sum of its line-up, you'll have a great time here.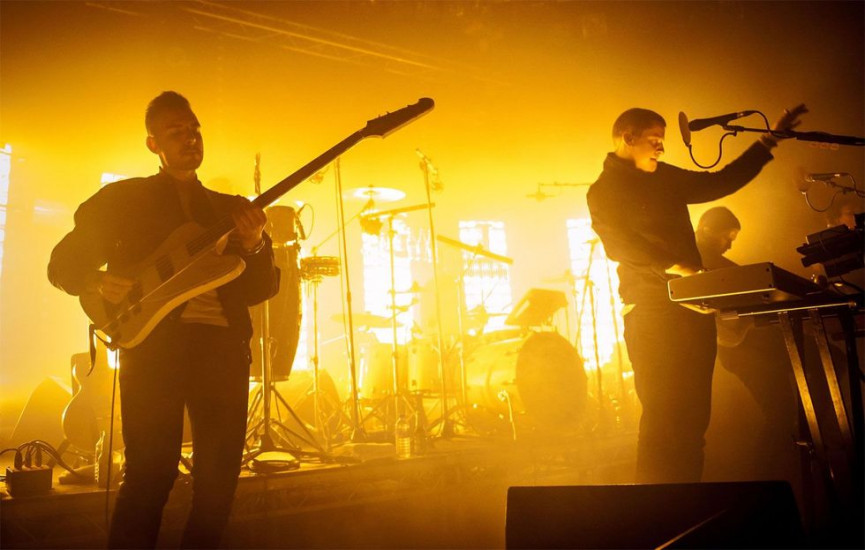 ---
Wilderness
6-9 August
Cornbury Park, Oxfordshire
Confirmed acts: Björk, Ben Howard, George Clinton, Hercules & Love Affair
What's it all about: Possibly even more chilled than Latitude is Wilderness festival. Yes, it's middle-class, but it's excellently run and boasts an interesting and varied lineup. We wouldn't expect too much in the way of metal bands though, there is a limit.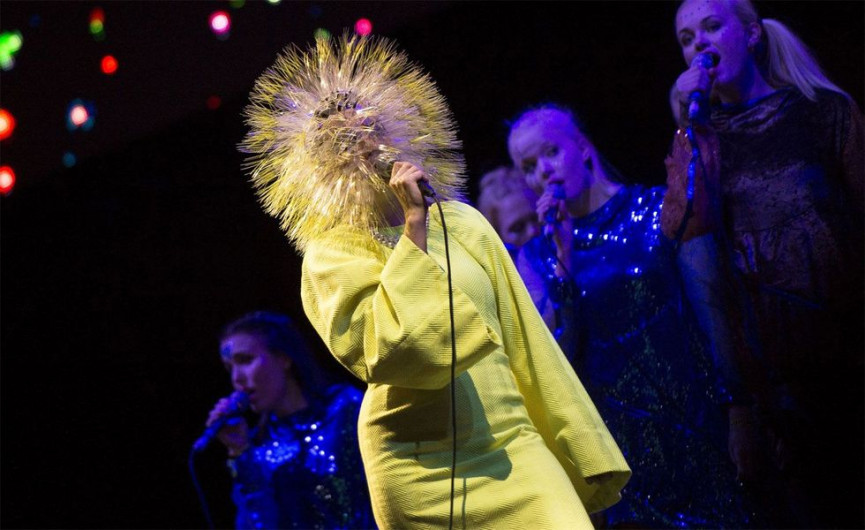 ---
V Festival
22-23 August
Hylands Park, Chelmsford and Weston Park, Staffordshire
Confirmed acts: Calvin Harris, Kasabian, Stereophonics, Sam Smith
What's it all about: Yes, it's corporate as hell, but you can't argue with the consistent strength of the lineups at V each year. If you want to catch up on the latest and greatest in pop, as well as a few old indie bands that are always inexplicably on the bill, head to Chelmsford or Stafford.
---
Reading & Leeds
28-30 August
Little Johns Farm, Richfield Avenue, Reading & Bramham Park, Leeds
Confirmed acts: Metallica, The Libertines, Jamie T, Mumford & Sons, Bastille, Royal Blood, Deadmau5
What's it all about: Again, it'll be full of kids, but if you want to educate yourself in one weekend on the latest and greatest indie and rock, with a bit of hip hop and dance thrown in for good measure, then you can't go wrong with Reading and Leeds. Plus, have Metallica ever disappointed? No, they have not.
Current price: weekend ticket £205 Reading / Leeds
www.readingfestival.com / www.leedsfestival.com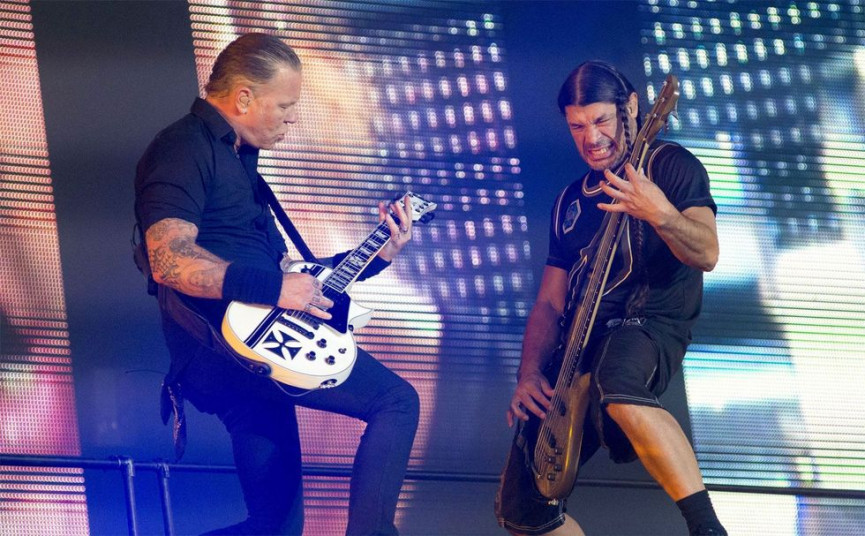 ---
Creamfields
28-30 August
Daresbury Estate, Halton, Cheshire
Confirmed acts: Hardwell, Armin Van Buuren, Avicii, Chemical Brothers, Tiesto, Fatboy Slim
What's it all about: Creamfields is now a worldwide concern, but its heart will always be in the UK. Still the standard by which dance festivals are measured, head down to hear the hottest DJs and tracks around.
---
SW4
29-30 August
Clapham Common, London
Confirmed acts: Faithless, Eric Prydz, Luciano, Secondcity
What's it all about: After a few years finding its identity, the annual Clapham Common festival seems to have found its niche as a city dance festival. It will be scientifically impossible for Eric Prydz and Faithless to disappoint, so get your rave on in South London on the bank holiday weekend.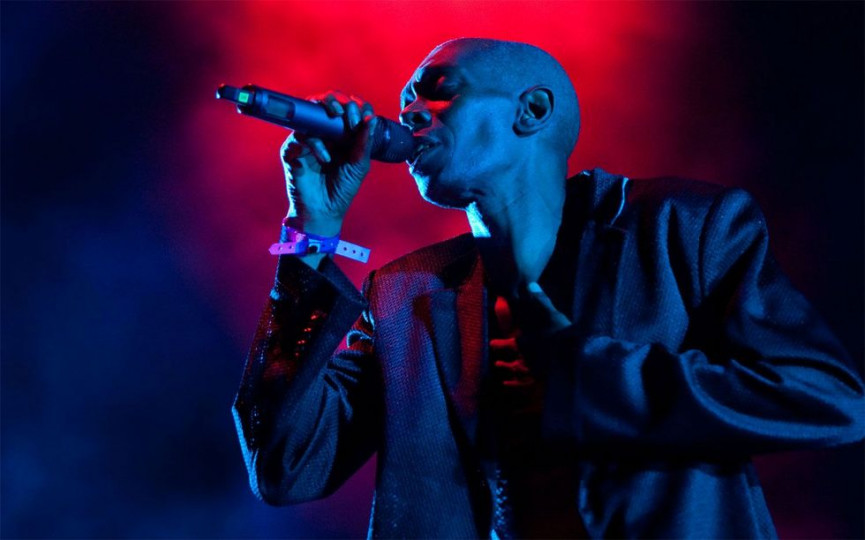 ---
Festival No.6
3-6 September
Portmeirion, Gwynedd, North Wales
Confirmed acts: Grace Jones, Belle & Sebastian, Young Fathers, The 2 Bears
What's it all about: For those of you looking for something a little different, then head on over to the beautiful setting of Portmeirion, the Italian village in North Wales. A gloriously eccentric weekend awaits for those of you making the trip, with Grace Jones always unmissable - she should fit in perfectly.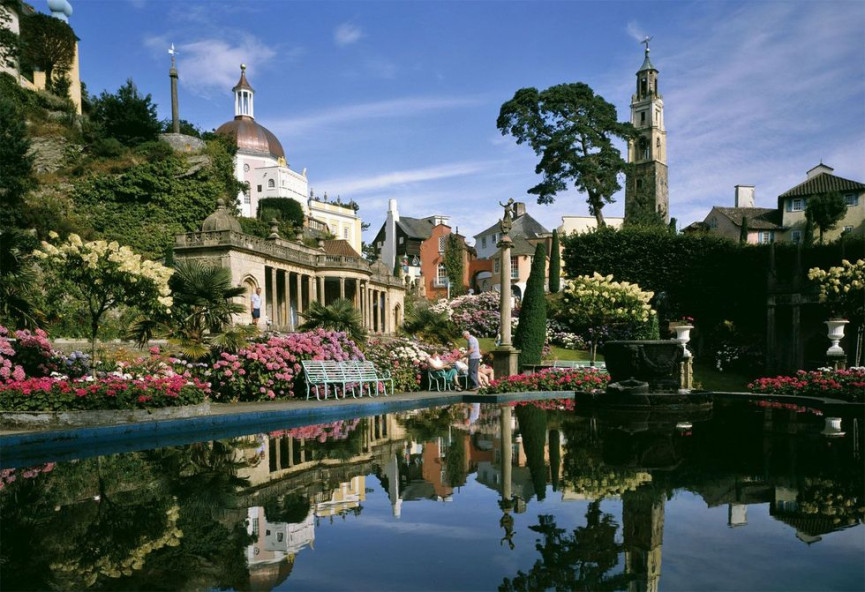 ---
Bestival
10-12 September
Isle Of Wight
Confirmed acts: Chemical Brothers, Underworld, Duran Duran, Jurassic 5, Tame Impala
What's it all about: Like Vanessa Williams sang, you go and save the best for last - and that's certainly true in the case of Bestival. Rob da Bank's creation is like Glastonbury on a smaller, more manageable scale, and boasts the same combination of heavyweight headliners, Sunday afternoon spirit raisers, and hotly-tipped newbies. You will not be disappointed.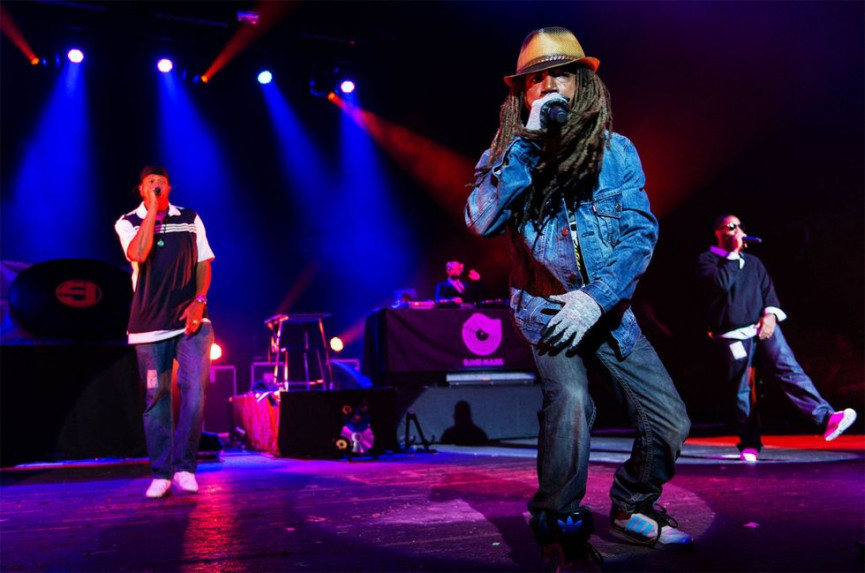 (Images: Rex)