You've woken up this morning and realised you have a problem.
Sure, it's not your typical problem, but it's a problem all the same.
You've gone through your entire list of Best Netflix TV shows recommendations, and have no idea what to do with your life.
Now, if we were responsible adults we'd probably tell you to do something more productive. Learn a language, perhaps, or take up a hobby like running or making better pasta.
We've been here before, though, so what we're going to do instead is recommend you more TV to fill that void, rather than anything more wholesome.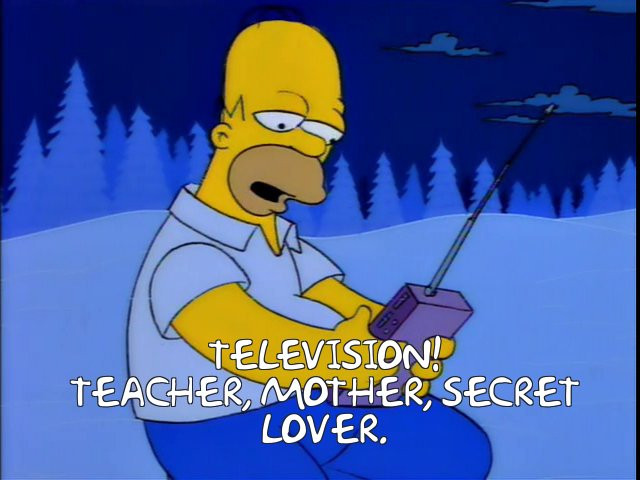 We've got to narrow it down somehow, of course – we don't want you left with so many shows that they've been taken off Netflix by the time you get round to the first season.
THE RULES:
So first of all, the show has to be on UK Netflix at the time of writing: there's no point us pushing something in front of you only for you to find out there's no way to watch it here, and, while other streaming services are available, Netflix is a good place to start based on its range of syndicated and original content.
Second, the show needs to have premiered in January 2010 or later. We've also limited it to fiction only: no documentary series – after all, you'll probably want something different after watching the current run of Blue Planet.
And, finally, the quality benchmark. We've looked at the Metacritic ratings of each show (i.e. what critics think, so it's not tainted by the poor judgement of idiots like us) and included average scores across every season of shows with a rating on the platform.
We've gone big, too. Twenty-four shows. So hopefully there's at least one there which you haven't seen.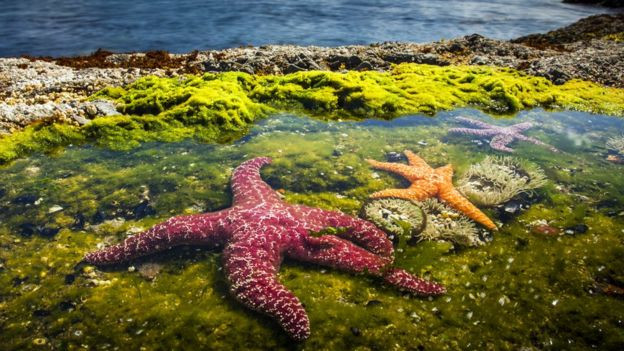 24. Top of the Lake – Metacritic score of 80
Elisabeth Moss, who won plaudits for her performances in The Handmaid's Tale, stars in both series of the New Zealand and Australia-set drama. Reviewers prefer its first season, which the New York Post's Linda Stasi described as a "six-part series [which] is so layered and unexpected that nothing follows a tried-and-true formula". That's right, just six episodes per season.
23. Endeavour – 80
A prequel to Inspector Morse, Endeavour follows the title character of that series and this during his early years on the police force in Oxford. Viewers have remained steady throughout the show's four-season run on ITV, while the original standalone 2012 TV movie is also available to stream along with the later episodes.
22. Orange is the New Black – 80.8
The fifth season of the prison drama might not be getting the same attention as the previous four, but Orange is the New Black set the tone for Netflix Originals. One of the first original series launched on the platform, it has already been renewed for seasons six and seven.
21. GLOW – 81
After an impressive first season, wrestling comedy drama GLOW has been confirmed for a second. Alison Brie is fantastic in a show described by Indiewire's Ben Travers as "a great freshman season of TV, perfect for an invigorating summer binge".
20. The Crown – 81
The Crown is either a show you rushed to see immediately, or saw advertised everywhere without once tuning in, depending on how much of a monarchist you are. With season two less than a month away at the time of writing, there is still time to catch up on this drama from Peter Morgan, who was also the man behind The Queen and Frost/Nixon.
19. Marvel's Jessica Jones – 81
Each of Marvel's Netflix miniseries have won over new fans, but Jessica Jones might be the best-received of them all. Starring Krysten Ritter, who many Netflix viewers will have been familiar with from her part in Breaking Bad, the 2015 show saw The Wrap's Ned Ehrbar call Ritter "something of a revelation" in a dark and complex role.
18. Call the Midwife – 81
Only the first season of the BBC favourite has a Metacritic rating, but the enduring popularity of the show (it has been one of the most-watched programmes on the Beeb in 2017) tells its own story. As Matt Roush wrote for TV Guide Magazine, "we witness life at its extremes: bringing newborns into the world with anxiety, agony and ecstasy, while attending to the poignant final days of others".
17. BoJack Horseman – 81.25
Were it not for its first season, BoJack Horseman would be comfortably in the top 10. Indeed, as soon as viewers and critics alike figured out the Will Arnett vehicle wasn't exactly the comedy they anticipated, praise for the show grew and grew. A fifth season of the show is on the way, though a release date for its return is yet to be confirmed.
16. Alias Grace – 82

The newest show on this list, Alias Grace only arrived on Netflix this month after a September premiere on broadcast TV. The Margaret Atwood adaptation stars Sarah Gadon, who Entertainment Weekly's Kelly Connolly has praised for "[making] Grace magnetically interesting without losing sight of her unreliability as a narrator, the defining framework of Atwood's novel".
15. Crazy Ex-Girlfriend – 82
Whether or not you like Crazy Ex-Girlfriend will depend on whether or not you like Rachel Bloom, the creator and star of the musical comedy. Bloom is currently in the midst of season three, where she continues to steal the show as lead character Rebecca Bunch, and has previously suggested a four-season run might well be the ideal length for the programme.
14. Black Mirror – 82
The third season of Black Mirror is the only one with a Metacritic rating, as the first two were predominantly UK-facing affairs, but reviews of those two on this side of the Atlantic were just as impressive. Season four of the dystopian series will air before the end of 2017, with episode titles – complete with some teased information – already confirmed by the show's creator.
13. The Good Place- 82.5
The Good Place took a lot of people by surprise, but the excellent performances of Kristen Bell and Ted Danson, combined with the work of Parks and Recreation co-creator Michael Schur, have earned it a cult following. The show is currently on hiatus in the middle of its second season, which means now is the ideal time to get up-to-date.
12. Homeland – 83
The first two seasons of Homeland average in the 90s, so the average of 83 for the five seasons on Netflix tell you how far it is perceived to have dropped off since then. Still, the opening season – which introduced us to Damian Lewis' Sgt Nicholas Brody, was described by Hitfix's Alan Sepinwall as a show which "functions terrifically as both a thriller and a commentary on our post-post-9/11 world".
11. Better Call Saul – 83.3
The Breaking Bad spin-off was expected by plenty to be good, but not as good as the show that inspired it. However, its average of just over 83 across three seasons puts it on a par with the first programme to bring us Bob Odenkirk's Saul Goodman. Writing for USA Today, Robert Bianco has praised the show's "stellar" writing and "a constant visual treat".
10. Jane the Virgin – 83.5
Jane the Virgin has been a bit of a slow-burner, pushing beyond a smallish-but-loyal fanbase from its second season onwards. The popularity of the show is largely down to Gina Rodriguez, brilliant in the title role, with Newsday's Verne Gay describing her as "one of those incandescent types who can fill the screen with warmth and relatability".
9. Happy Valley – 83.5
Another of the prestige British shows on the list, Happy Valley's two seasons aired on the BBC in 2014 and 2016 respectively and its third and final one will arrive in 2018 at the earliest. The show won a BAFTA award for best drama, while star Sarah Lancashire has drawn widespread praise for her performance as Sgt Catherine Cawood.
8. Dear White People – 85
Not to be confused with the feature film of the same name, which is also on Netflix, Dear White People landed on the streaming service this year. Brandon P. Bell, who played Troy Fairbanks in the film, plays the same character in a series described by The A.V. Club's Ashley Ray-Harris as "[maintaining] a perfect balance between joy and trauma that exemplifies the duality of the black experience".
7. Lady Dynamite – 85
Created by South Park writer Pam Brady and Arrested Development's Mitch Hurwitz, Lady Dynamite is a brilliant showcase of the talents of Maria Bamford, who you may recognise from playing DeBrie Bardeaux in the fourth season of AD. The actor and comedian plays a version of herself in a show which the Los Angeles Times' Robert Lloyd called "cheerful, dark, surreal, profane, aspirational, meta-fictional and packed with people playing versions of themselves or other people entirely".
6. Rick and Morty – 85
Ignore what you've been hearing about fans of the Adult Swim animation; the only way to figure out whether you'll enjoy Rick and Morty is by watching it. It might not be for everyone, but those who enjoy the show have been rushing to watch new episodes as they come out for a good reason. Yes, it's a science-related comedy from Community's Dan Harmon (whose co-creator here is voice actor Justin Roiland), but it's more Harmon than it is science.
5. The Returned – 87
Not the 2015 American series, which is also on Netflix, but rather the French show on which it was based – also known as Les Revenants. As the Denver Post's Joanne Ostrow wrote of its first season, "The whole creation, by Fabrice Gobert, is first-rate supernatural drama more than a mere horror show".
4. Sherlock – 88
For many, Benedict Cumberbatch's interpretation of Sherlock Holmes has impressed more than any other. The three seasons of Sherlock on Netflix were praised on both sides of the Atlantic, and were among the most hotly-anticipated programmes around when they originally aired on the BBC. A fourth season debuted on TV in January 2017, but a fifth – while still possible – should not be anticipated any time soon.
3. The People v. O.J. Simpson: American Crime Story – 90
The People v O.J. brought an all-star cast together for a hugely powerful show, and made enough of an impact that the next instalment of American Crime Story – 2018's The Assassination of Gianni Versace – is bound to carry just as much intrigue. Cuba Gooding Jr, in the title role, said the part of Simpson was "the hardest character I've ever played" and "six months of an emotional roller-coaster".
2. Fargo – 90
Creating a TV series with ties to a much-loved film can be a thankless task, but Fargo's cast, crew and creator more than justified its existence. Noah Hawley's show, inspired by the Coen brothers' 1996 film of the same name, has proved to be a revelation. It is currently on an extended hiatus, from which it might never return, so you can take your time with the three seasons currently out there.
1. Master of None – 91
Top of the list is another original Netflix production, and one which might not have got its chance in the years when it was network TV or nothing. Aziz Ansari is brilliant in his own labour of love, and the two seasons of the comedy drama are put together wonderfully. Two seasons could end up being the limit, at least for the medium term, as – in Ansari's words – "I don't have anything else to say about being a young guy being single in New York eating food around town all the time."
(Images: Netflix/Adult Swim/Frinkiac/Rex Features)