Need a new summer tipple? Can't get enough of spicy food? We have good news. Adnams has launched a new gin and it is a fiery one.
The award-winning distillery is back with a habanero & lime gin to "celebrate those balmy summer days and nights with".
Inspired by a recent trip to Mexico, Adnams's Head Distiller John McCarthy thought the fiery habanero pepper would add a touch of heat to this season's gin.
Don't worry though, apparently it is not too hot. According to Adnams, the spicy notes of the pepper are perfectly balanced by the zesty citrus of the lime.
And though you may know Adnams best for its Southwold bitter, this gin doesn't wander far from home (despite its far flung inspiration) as Adnams distils the gin using un-hopped beer produced from local grains in the adjacent brewery.
So, if you're looking for something with a kick, this sounds like the perfect bank holiday drink. To get the best out of the flavours, simply serve it with tonic, ice and a wheel of lime.
Available from the
Adnams website
, this limited-edition gin will cost you £29.99.
Need the perfect tonic to pair it with? Check out our list of the best tonic water, or try something new with our best gin list
Most newsletters are rubbish. Ours isn't.
Get exclusive shortlists, celebrity interviews and the best deals on the products you care about, straight to your inbox.
\ You Save: £10.01 (36%)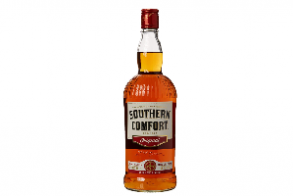 Southern Comfort Original, 1 L
£17.99
In 1874, founder and legendary southerner M.W. Heron created the first batch of his genuine smooth-drinking whiskey, blended with his very own fruits and spices.
Buy Now on Amazon
\ 20% OFF (Save: £5.50)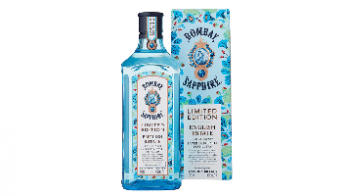 Bombay Sapphire English Estate Limited Edition Gin, 70cl
£21.50
Our Limited Edition quintessentially English gin is inspired by the beautiful English countryside that surrounds Bombay Sapphire's home, Laver stoke Mill, Hampshire, England.
Buy Now on Amazon
\ 19% OFF (Save: £5.00)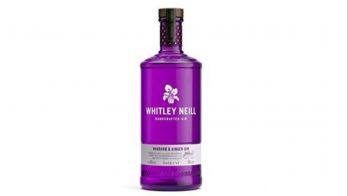 Whitley Neill Rhubarb & Ginger Gin, 70 cl
£21.00
Handcrafted English Gin. The essence of rhubarb adds a tart crisp edge to a smooth English gin base whilst the ginger extract warms the palate for a full-bodied finish
Buy Now on Amazon