It is fair to say that there are a fair few whisky brands out there, and let's be honest, it can be a bit overwhelming when you don't know where to start. That's where Waitrose's 'Discover Whisky' classes come in (or at least, they hope).
The idea is that - for £400 for a party of 6-10 people - you can try a range of whiskies from the comfort of your home.
It works like this: five whiskies - Makers Mark, The Chita, Highland Park 12, Jim Beam Double Oak and Laphroaig - are delivered to your home by a whisky specialist, who then proceeds to tell you about the drinks' histories and how to prepare them.
The experience is two-hours long and you get to try three whisky cocktails, and two neat whiskies with cheese and chocolate pairings (yum). Delivered with the whisky, you also get a complimentary highball glass and a rock glass.
If whisky isn't your thing, they also offer other masterclasses where you can try various gins or wine instead. They seem to be fairly successful, too. According to
The Grocer
, in the 14 months following the launch in January 2018, the service was booked by 500 customers.
Andrew Riding, Drinks Experience Manager at Waitrose & Partners said the experience had been started "because there is so much to learn about whisky".
"Whisky isn't just a winter drink to be sipped neat and our experts will show guests just how flexible the spirit can be," he said.
"It's a really fun experience for a group of friends or family to get together and enjoy and would make a really thoughtful gift for someone who loves whisky."
So, while the price is a little eye-watering, split between friends maybe it's not so bad (I mean, still not cheap - but better). And, it would make a pretty decent birthday present for the whisky-drinker in the family.

Fancy a getting a head start? Check out our list of 2019's best whiskey
Today's Best Drink Deals:
38% OFF (Save: £8.25)
Grahams 10 Years Old Tawny Port, 75 cl
£13.50
Graham's has always been a pioneer. Graham's was one of the first Port companies to invest in its own vineyards in Portugal's Douro Valley in 1890 and is now at the cutting edge of innovation in winemaking techniques
Buy Now on Amazon
20% OFF (Save: £5.50)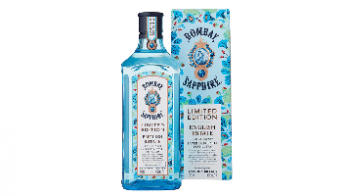 Bombay Sapphire English Estate Limited Edition Gin, 70cl
£21.50
Our Limited Edition quintessentially English gin is inspired by the beautiful English countryside that surrounds Bombay Sapphire's home, Laver stoke Mill, Hampshire, England.
Buy Now on Amazon
19% OFF (Save: £5.00)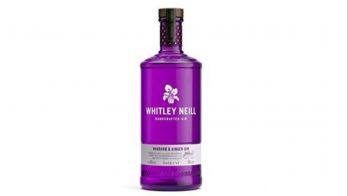 Whitley Neill Rhubarb & Ginger Gin, 70 cl
£21.00
Handcrafted English Gin. The essence of rhubarb adds a tart crisp edge to a smooth English gin base whilst the ginger extract warms the palate for a full-bodied finish
Buy Now on Amazon
Most newsletters are rubbish. Ours isn't.
Get exclusive shortlists, celebrity interviews and the best deals on the products you care about, straight to your inbox.