One of the biggest annoyances of the summer months is when people mention weird, hard-to-understand concepts like "outdoors" and "fresh air". Mate, what? Silence yourself. Longer evenings just means more time to watch stuff, with less time wasted taking Vitamin D supplements and replacing SAD lamp bulbs, and more time living vicariously through Vin Diesel, one quarter-mile at a time, as the entire Fast & Furious saga crashes on the platform.
There's some gold coming the way of Netflix subscribers this month. Gold, we tells ye!
1. Orange Is The New Black season six
Litchfield's inmates are back, but not all in Litchfield - following the events of season five (which even series creator Jenji Kohan thinks was one of the weaker seasons, likening it to fan fiction) everyone who isn't in a tension-filled bunker has been bussed up and moved on. It feels like the season can't help but start incredibly dramatically after the cliffhanger the show was last left on.
When's it on? July 27
2. Comedians In Cars Getting Coffee: Freshly Brewed
Jerry Seinfeld's comedians/wacky-dudes-hanging-out show has been on Netflix for a while, but never made by them - it was initially made for digital network Crackle before being acquired by the streaming platform beginning with this season. How much or little that will change the format is unclear, but the lineup for this season is great, including Kate McKinnon and Dave Chappelle. 
When's it on? July 6
3. Extinction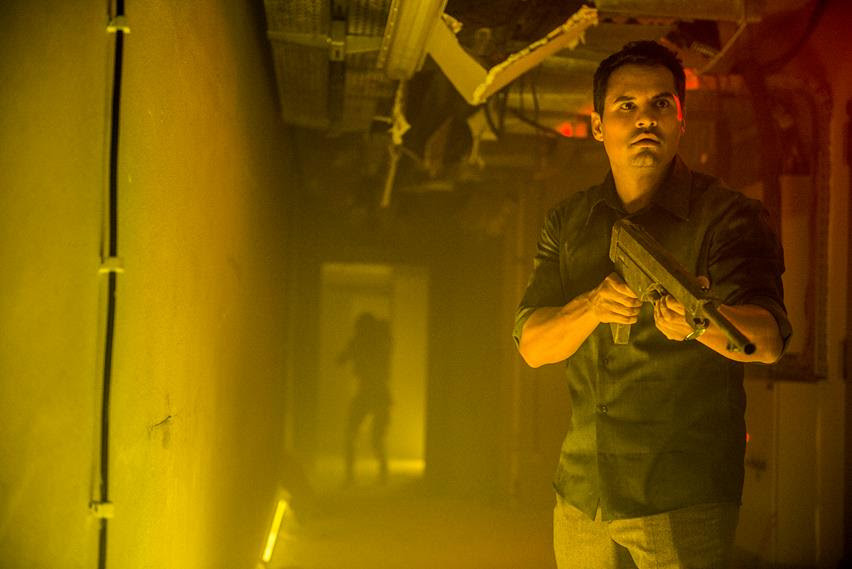 An original sci-fi movie starring Lizzy Caplan, Michael Peña and Luke Cage's Michael Colter, Extinction was initially going to be a big-screen Universal release before they scratched it from their schedule. That might not sound too promising, but the last film that happened to was Annihilation, which was fantastic.
When's it on? July 27
4. Suits season 8
Some of the cast of Suits aren't returning for this season. Patrick J Adams wanted to move on to bigger things, and Meghan Markle… wait, don't tell us. There was something about her in the news the other day, right? She did something or other. Can't remember. It can't have been very important. Meanwhile, the legal show is introducing a new character played by Knocked Up's Katherine Heigl. 
When's it on? July 19th
---
Get our best stories straight to your inbox
Get exclusive shortlists, celebrity interviews and the best deals on the products you care about, straight to your inbox.
---
5. The Fast & Furious collection
For the first time, all eight Fast & Furious films will be on the streaming platform at the same time. Watch them all in one day, go on! Or, put them in the order they actually take place, with Tokyo Drift about four films later in the story than you'd expect, and let yourself be baffled by the brief step back that the in-film technology makes! 
When's it on? July 1st
6. The Hateful Eight
After painstakingly shooting it on 70mm film, Quentin Tarantino would probably rather his movie wasn't on Netflix, ready to be watched on mobile phones on the toilet… but it is! A grisly, violent, hard-boiled Western starring Samuel L. Jackson, Kurt Russell and Jennifer Jason Leigh, it's funny, intense and disturbing, simultaneously sprawling and intimate.
When's it on? July 1st
7. Return To The 36th Chamber
Haven't seen this 1980 Gordon Liu Hong Kong kung-fu classic? Neither have most people. It's possible it might not be very good, and it's largely scaffolding-based, but come on - if it was good enough to influence the title of Wu-Tang Clan's debut album, it's worth an hour and a half of your time. 
When's it on? July 23rd
8. Final Space
One for fans of Futurama and Rick and Morty, and probably if we really think about it Red Dwarf, Final Space follows astronaut Gary Goodspeed and his planet-destroying alien friend Mooncake on a search for the end of the universe. Voice talent includes Fred Armisen, Tom Kenny, Ron Perlman and David Tennant.
When's it on? July 20th
9. The Legacy of a Whitetail Deer Hunter
Eastbound & Down and The Foot Fist Way creators Danny McBride and Jody Hill are back with this tale of a famous hunter (Josh Brolin) on a mission to reconnect with his son. The trailer is oddly joke-free, but The Foot Fist Way was so good that anything they do seems worth at least checking out. 
When's it on? July 6th
10. Dark Tourist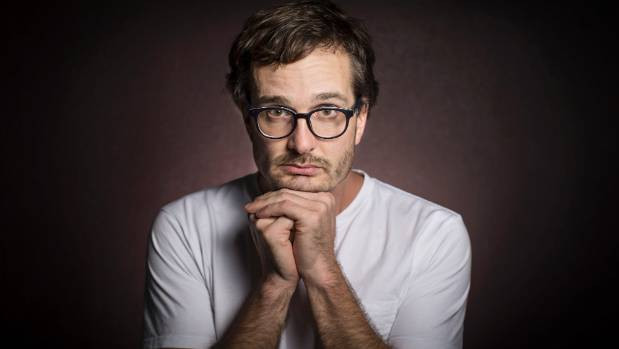 Netflix's first New Zealand series could be to terrifying deserted factories what Ugly Delicious is to pizza, as journalist David Farrier travels the world via the grimmest tourist destinations he can find - a nuclear lake, a haunted forest, delightful spots like that. Farrier previously made the documentary Tickled, which is a deeply strange, fascinating, hilarious and haunting watch. You might remember Farrier from his excellent 2016 documentary Tickled, which was erm, about tickling and turned out to be one of the most surprising (and disturbing) documentaries of that year. Also, genuinely, (we can't say this enough) worth a watch.
(Pics: Netflix)