It's that time of the month again when you're finding out what new goodies Netflix has in store for us to sink our content-hungry teeth into. This month it's all about the new animated show Disenchantment and the fourth season of Better Call Saul. But don't overlook some other little gems like Out Of Thin Air, a fascinating Icelandic true-crime documentary, and the perennial classic middle instalment of the Cornetto Trilogy, Hot Fuzz. 
Keep scrolling for our top picks, or check out one of our other Netflix guides below…
---
Article continues….
Disenchantment
Cast: Abbi Jacobson, Billy West, Nat Faxon, Eric Andre)
Running time: 20-25 minutes x 10
Rating: TBC
Simpsons creator Matt Groening does for fantasy what he did for science fiction with Futurama. A mixture of Futurama alumni and a comedy who's who (Broad City's Abbi Jacobson, The Mighty Boosh's Noel Fielding, Rich Fulcher and Matt Berry, Oscar-winner Nat Faxon) provide the voices for what voice actor John DiMaggio (best known as Bender from Futurama and Jake from Adventure Time) has described as "The Simpsons meets Game Of Thrones". Groening himself describes the show as being about "life and death, love and sex, and how to keep laughing in a world full of suffering and idiots, despite what the elders and wizards and other jerks tell you." Sounds amazing, will be amazing. 
Coming to Netflix on August 17.
Better Call Saul season 4
Cast: Bob Odenkirk, Jonathan Banks, Giancarlo Esposito
Running time: around 50ish minutes x 10
Rating: 18
The better-than-anyone-dared-to-expect Breaking Bad spinoff/prequel continues in hella dramatic fashion, drawing ever closer to the events of the original show. With no apparent plans for a fifth season, this could be the last we see of Jimmy McGill's tragic descent. Who would ever have thought a show we knew the ending of could be so goddamn gripping?
Coming to Netflix on August 7th.
Demetri Martin: The Overthinker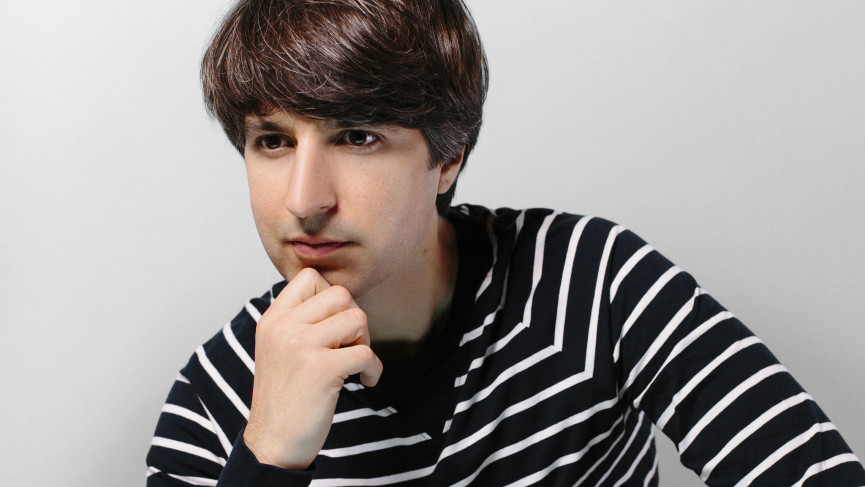 Cast: Demetri Martin
Running time: 60 minutes
Rating: 15
Describing Demetri Martin it's easy to make him sound really annoying – he's a stand-up that uses songs and drawings, and that can straight away seem offputtingly twee, but he's fantastic. He specialises in awesomely deadpan, weird, surprisingly messed-up, incredibly funny one-liners that will genuinely stick with you.
Coming to Netflix on August 10.
Great News
Cast: Briga Heelan, Andrea Martin, Nicole Richie
Running time: 22 minutes x 23 episodes
Rating: 12
Though the two seasons arriving on Netflix now represent the whole run (Great News was cancelled in May by NBC, the network it initially aired on), it's a must-see for comedy fans thanks in part to the presence, both on-screen and executive producing, of can-do-no-wrong sitcom royalty Tina Fey (30 Rock, The Unbreakable Kimmy Schmidt). The show centres on a TV news producer whose mother unexpectedly joins her show as an intern. 
Coming to Netflix on August 23rd.
The Power of Grayskull: The Definitive History of He-Man and the Masters of the Universe
Cast: He-Man, Dolph Lundgren

This Kickstarter-funded documentary featuring the one and only Dolph Lundgren is an in-depth look at one of the 1980s' best-loved relics, a toy line turned cartoon turned movie turned everything. The team behind this made the excellent Teenage Mutant Ninja Turtle documentary Turtle Power (also on Netflix) and really know their onions.
Coming to Netflix on August 24th.
Kubo and the Two Strings
Cast: Charlize Theron, Art Parkinson, Ralph Fiennes, Rooney Mara
Running time: 102 minutes
Rating: U
This beautiful 2016 stop-motion animation set in feudal Japan is visually dazzling, surprisingly dark and adult in its themes, really funny and genuinely scary. Yeah, it's a U, and you're a big grownup with pubic hair and stuff, but honestly, watch it, it's magnificent. In the words of the director's dad, who founded Nike, just do it.
Coming to Netflix on August 16th.
Infernal Affairs I-III
Cast: Andy Lau, Tony Leung
Running time: 338 minutes if you watch them all at once you maniac
Rating: 18
Don't let the pun in the titles fool you – this hard-boiled trilogy is anything but light. While the first movie (remade in Hollywood as The Departed, starring some dude named Leonardo DiCaprio) is the best by quite a long way, the whole trilogy is well worth watching, featuring a stellar lineup of some of Hong Kong's finest actors in a twisty-turny, violent, complex tale of secrets and betrayal.
Coming to Netflix on August 1st.
---
Related
- The 25 greatest movies of the '80s
- The 25 greatest movies of the '90s
- The 25 scariest movies on Netflix right now
---
A Fish Called Wanda
Cast: John Cleese, Kevin Kline, Jamie Lee Curtis, Michael Palin
Running time: 108 minutes
Rating: 15
Yeah, it's a thirty-year-old British comedy where one guy gets chips stuck up his nose and another does a funny dance with his pants on his head, but ohhhhhhhhhh it's really funny. Cleese's script is magnificent, Kevin Kline got an Oscar for his ridiculous, hilarious, disgusting performance, and dogs being violently killed have never been as funny. And the swearing in this film is flippin' EXQUISITE.
Coming to Netflix on August 1st.
Out Of Thin Air
Cast: Erla Bolladottir, Smari Gunn
Running time: 85 minutes
Rating: 15
One of Iceland's most famous crimes, the 1974 disappearance of two men (known as Guðmundur and Geirfinnur case) and the subsequent convictions of six people are given the forensic treatment in this gripping documentary which looks at memory, truth and how the pair of them can be manipulated.
Coming to Netflix on August 14th.
Chitty Chitty Bang Bang
Cast: Dick Van Dyke, Sally Ann Howes
Running time: 145 minutes
Rating: U
A classic of British cinema, this Roald Dahl-penned film is based on the 1964 novel by Ian Fleming. It's magical, has instantly catchy-tunes and the Child Catcher scenes will scare the pants off children and adults alike.
Coming to Netflix on August 1st.
Hot Fuzz
Cast: Simon Pegg, Nick Frost
Running time: 121 minutes
Rating: 15
The second in Edgar Wright and Simon Pegg's Three Flavours Cornetto trilogy (after Shaun of the Dead and before The World's End), Hot Fuzz is crammed with enough gags to satisfy your Brit comedy cravings.
Coming to Netflix on August 4th.
Blackadder (season 3 and 4)
Cast: Rowan Atkinson, Tony Robinson, Tim McInnerny, Miranda Richardson, Stephen Fry, Hugh Laurie
Running time: 30 minutes x 12 episodes
Rating: PG
Blackadder is arguably one of the best comedy programmes ever birthed in these here British Isles of ours. From the superb writing by Richard Curtis and Ben Elton to the unbelievable cast, everything about this historical comedy is just untouchable.
Coming to Netflix on August 15th.
Spy Game
Cast: Robert Redford, Brad Pitt
Running time: 126 minutes
Rating: 15
This serious-ish spy caper sees Brad Pitt and Robert Redford jaunting around the globe as they take on their most dangerous – and personal – mission ever.
Coming to Netflix on August 1st.
Lone Survivor
Cast: Mark Wahlberg, Taylor Kitsch
Running time: 121 minutes
Rating: 15
Set during the war in Afghanistan, Lone Survivor tells the story of a Navy SEAL mission who were tasked with tracking down Taliban leader Ahmad Shah.
Coming to Netflix on August 9th.
---
Get our best stories straight to your inbox
Get exclusive shortlists, celebrity interviews and the best deals on the products you care about, straight to your inbox.
---
(Image: Netflix)