ShortList is supported by you, our amazing readers. When you click through the links on our site and make a purchase we may earn a commission.
Learn more
We're just four days from Game of Thrones being over for good. Well, kind of. In any case, Daenerys, Jon Snow and Tyrion's story will be at an end soon, so what does the finale have in store?
Well, there's an awful lot of loose ends left to tie up, and HBO has given us a couple of shots of the episode ahead to pore over pixel by pixel in the 96 hours ahead. Although, to be honest, if you squint a bit, these shots could have come from almost any episode in the last three years.
(Warning: spoilers from episode one to five follow ahead. I doubt you'll care if you've managed to end on this page via Google, but consider yourself warned all the same.)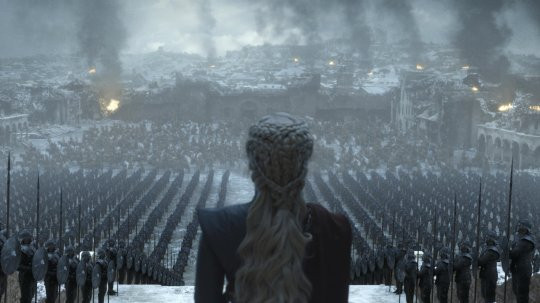 Here's Daenerys looking out over the wreckage of King's Landing, probably regretting her decision to lay waste to the whole city last episode.
Revenge is a powerful drug. It would certainly have been a lot simpler to stroll into the tower after Cersei's defence surrendered and made a citizen's arrest. In any case, she'll need the number of a good builder, so maybe the whole episode will be made up of tradespeople inhaling sharply through their teeth and saying "oooh, it'll cost you".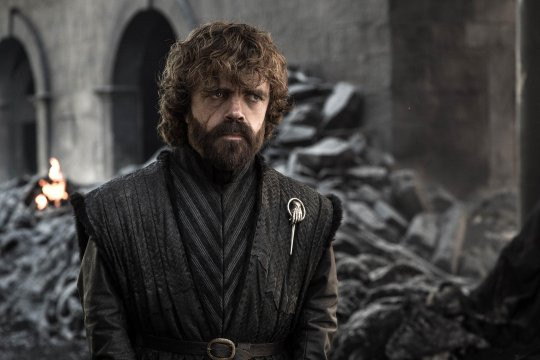 And here's Tyrion looking a little pensive. As well he might, frankly: he was warned that if he made one more mistake as Hand he'd be toast, and his response was to go and release Daenerys' most valuable prisoner. Still, in the picture he does at least have his 'Hand of the Queen' badge on, so maybe she didn't notice. Or more likely, it's quite early on in the episode before all hell breaks loose. Again.
Related: Best Sci-fi TV series

We'll know soon, but however it ends you can bet some fans won't be happy. A petition to get the whole season remade "with competent writers"
has now passed the 375,000 mark on Change.org
. That will be a delightful surprise for
the people who've put months of their lives into the project
...
Related Reviews and Shortlists