It happened. After what seemed liked decades in the cold our great and glorious sun popped its head from out behind the clouds, stuck on its hat and said: "The sun has got his hat on, hip-hip-hooray! And he's going to make you hotter than you've ever been! Hooray!" As such, you're probably in need of some new summer trainers. Filled with questions like: 'how to wear trainers without socks?', 'what to wear with white trainers?' and crucially: 'what are the best trainers for summer?
Well, let us tell you. What you're looking for is something lightweight, possibly with a dash of dazzling colour spliced right in the mix with obscene, ray reflecting whites.
Here's the best, coolest lightweight summer trainers for your feet to wear and your eyeballs to love. AND if you want more great Style content sign up for Mr Hyde's weekly email.
Vans Ultrarange Rapidweld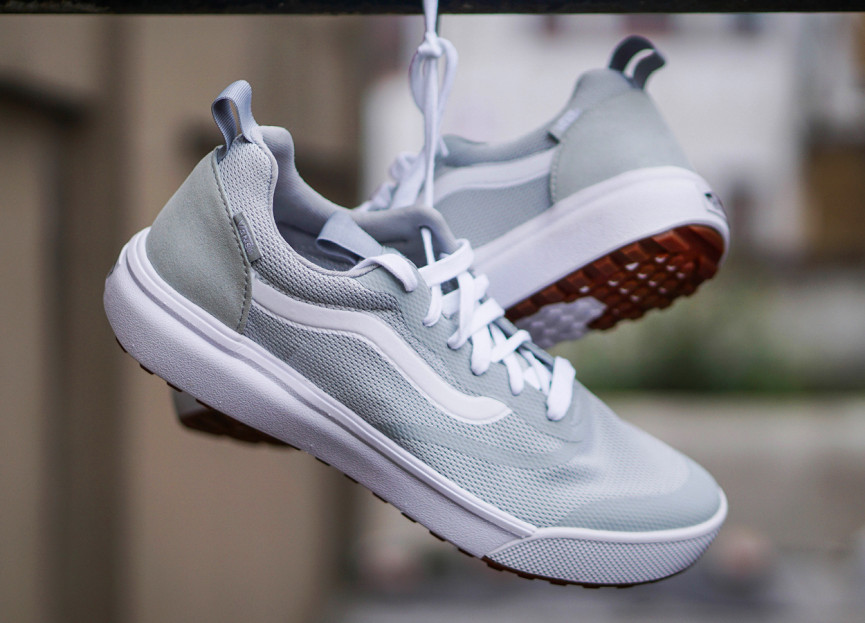 Vans still have one big mitt on the casual footwear crown, but here they come with a second paw to grasp another piece of regalia – the "proper adventure loafs" tiara. The latest batch of UltraRanges (€100) are aaaall about feather-footed, hella comfy and stink-free exploration, with innovative bits such as the pillowy "UltraCush Lite" foam, "reverse waffle" soles, "Rapidweld" stitchless construction and a "LuxLiner" sock. Now that's what we call tasty shoe tech!
€100 | Vans | Buy now
Converse OneStar 74s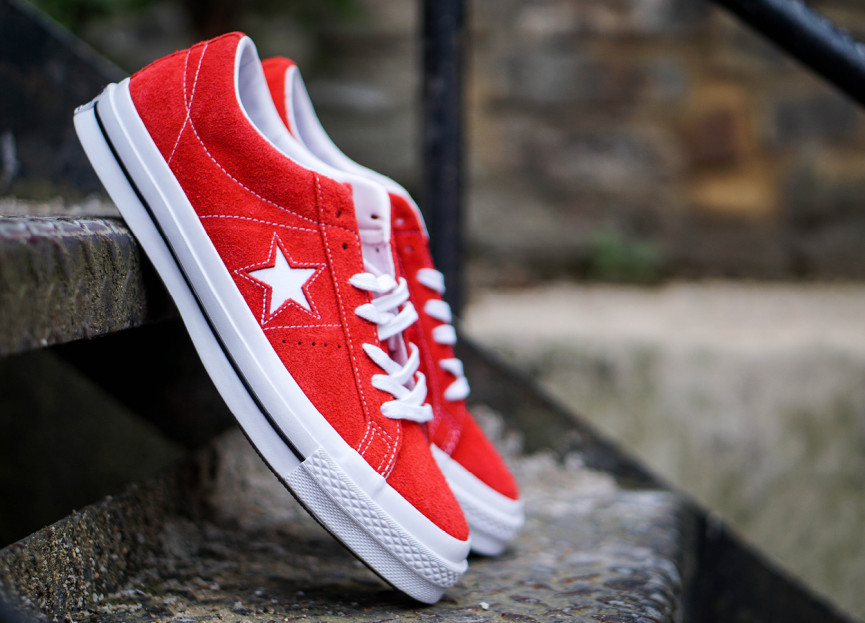 A certain Mr Cobain entered Converse One Stars (£69) into the uniform of the DGAF anti-establishment mutineer and, as such, is the reason why you suddenly feel like kicking bins over when you strap into a pair. Pow! Right in the kisser, authority! How d'ya like a size-nine dose of bloomin' gorgeous, coloured, on-trend suede, right in yer corporate gonads! Super cool, colourful and comfortable.
£69 | Converse | Buy now
Saucony Original DXN Vintage
To be a "Rod" is to be a guy who gets stuff done. Leaking cistern? Rod's on it! Ding in your bumper? Roddy boy, yer up! Need your boss's labrador kidnapp… sit down Rod, we're joking. Little surprise then, that there's an extraordinarily decent Rod at the epicentre of these Saucony Originals DXN Vintage (£75). Rod Dixon – legendary 1983 NYC marathon winner, keen designer and stickler for detail – is the reason these vibrant runners deserved their re-release: he obsessed over the functional details so much that he clocked up 100s of miles in test pairs until he found the perfect set.
£75 | Saucony | Buy now
Nike Epic React Flyknit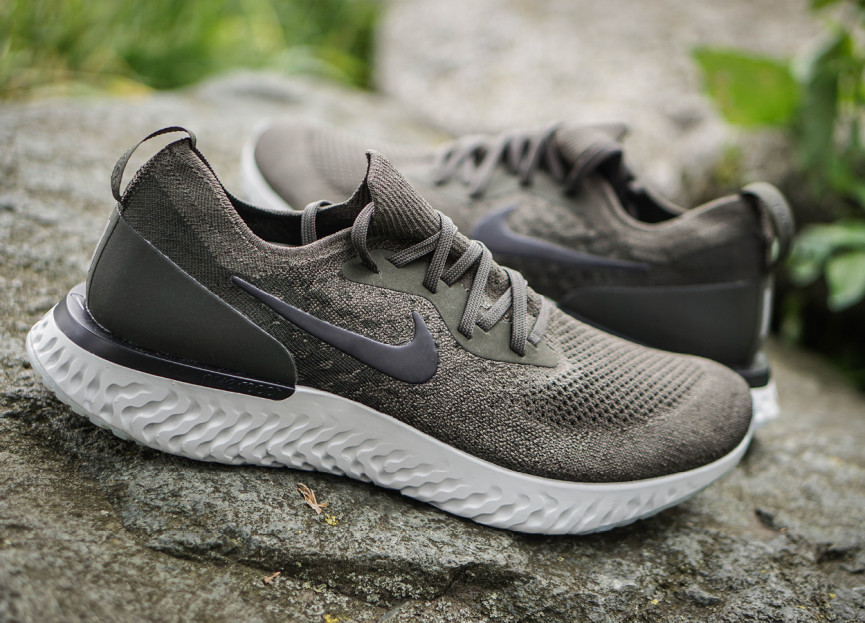 Okay, so you have no intention of taking your heart rate above "borderline deceased" this summer. Is that a good enough excuse to not add these bus-chasers to your trainer gang? Er, yeah, sure, if missing out on Nike Epic React Flyknit's (£129.95) new mallow-soft foot-hugging sole, famous crazy-comfy woven construction, and foot-feel that's as light as rabbit's kiss is absolutely okay with you. Oh, pur-leeease. Get real!
£129.95 | Nike | Buy now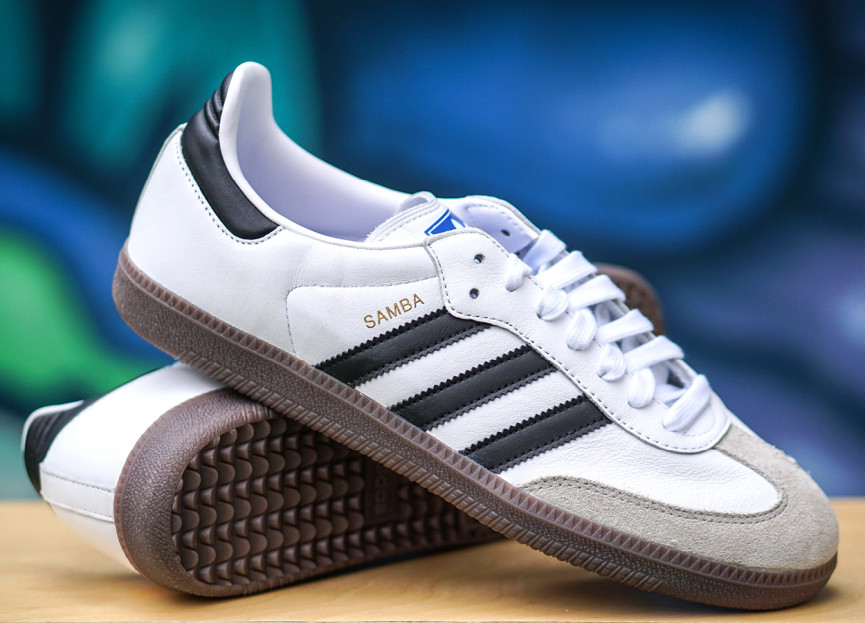 Adidas Originals Samba
Ah, the World Cup. Samba season. Two pints after Morocco v Iran and there you find yourself, rapt by football fever, spooning the ball over the roof of Ickenham SuperGoals and into traffic on a medium-capacity urban road. Nothing like it. Anyway, yes, samba. What we have here is a meticulous run of original adidas Samba (£79.95) reproductions that stay totally true to the 1950s blueprint. Extremely catch-the-game-in-the-pub shoes, this silly soccer season.
£79.95 | adidas | Buy now
Words: Francis Blagburn
This content was first published in Mr Hyde's free weekly Style newsletter. Sign up for free and receive even more excellence.