ShortList is supported by you, our amazing readers. When you click through the links on our site and make a purchase we may earn a commission.
Learn more
The best movies and TV shows about virtual reality
Immerse yourself in these stories about VR: from dystopian to utopian...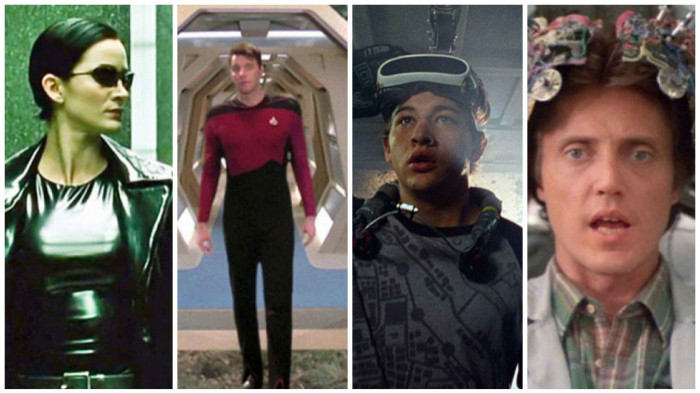 Apple finally announced its long-awaited virtual reality (VR) headset in June, the Apple Vision Pro. As everyone is discussing Apple's latest device and what the future of VR might hold, we've decided there's no better time to explore the best movies and TV shows about virtual reality.
The best sci-fi movies and best sci-fi TV shows present us with great opportunities to explore our hopes, dreams and anxieties about the future – especially where our relationship with technology is headed.
Although there may not be as many sci-fi movies about VR as there are about space exploration or robots, there's a growing selection of stories that explore the personal and broader societal impact of being able to strap on a headset – or plug your body directly into a central mainframe – and be transported into a fantastical, virtual world.
Unfortunately, like most of the sci-fi genre, the best movies and TV shows about VR tend to err on the side of dystopia. But it's not all bad news. Which is why you'll find a mixture of stories in our list below. Some set in horrifying futures in which VR is humanity's only respite, others in which VR is to blame for the world's ills and several in which VR is a positive (for the most part) technological advance.
With that in mind, here's our pick of the best movies and TV shows about virtual reality. Have we missed your favourite sci-fi masterpiece? Tell us in the box below. And be sure to upvote the ones you love.
The best movies and TV shows about virtual reality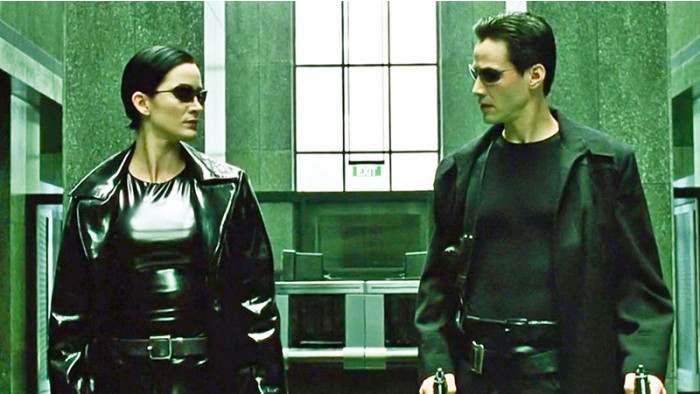 No movie explores the horrifying consequences of virtual reality quite as breathtakingly – and not to mention philosophically – as The Matrix. From the brilliant minds of the Wachowskis, The Matrix has become a cultural touchpoint since it first came out in 1999.
It's set in a future dystopia where machines have realised just how terrible humanity is, so has hooked us all up to a virtual reality technology, called the Matrix, while they use us all for our energy. Grim? Yes. One of the best sci-fi movies of all time? Absolutely.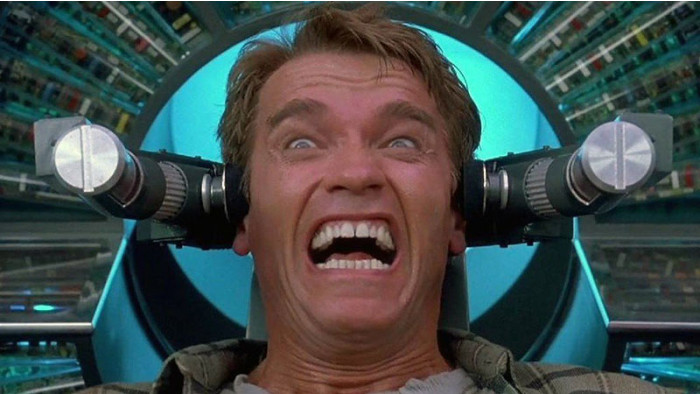 Technically Total Recall deals with memory implantation, but maybe that's how virtual reality will work in the year 2084? Based on a short story by Philip K. Dick, Total Recall is about a man called Douglas Quaid (Schwarzenegger) who gets an implanted memory of an adventure on Mars. But he soon finds out that elements of what he thought were a fantastical memory are actually true.
This is a fun and bonkers sci-fi movie from director Paul Verhoeven. Like a few other examples in this list, we like that this movie deals with the fallout when you mess with our minds. This kind of thinking can make people unnecessarily worried about real-life tech, but it's also a valid concern when you consider just how much time we spend on screens already.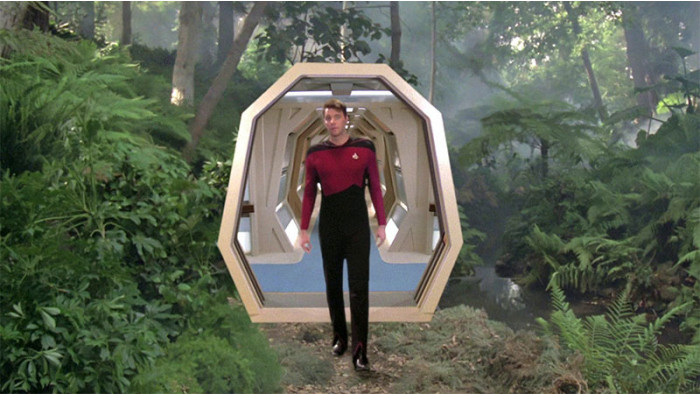 One of the few positive – or at least neutral – examples of VR in our list, the Holodecks aboard starships throughout Star Trek have played a major role in bringing the idea of creating a virtual environment in a physical space to mainstream consciousness.
A Holodeck is a room in which virtual programmes run that look and feel incredibly real, allowing the crew to experience sprawling virtual environments. Holodeck stories aren't all positive, some allow the Trek writers to explore the implications of what happens when tech takes on a life of its own. But, for the most part, this VR technology (or, strictly-speaking mixed reality technology, but let's not nit pick) is a source of recreation and wonder for the crew.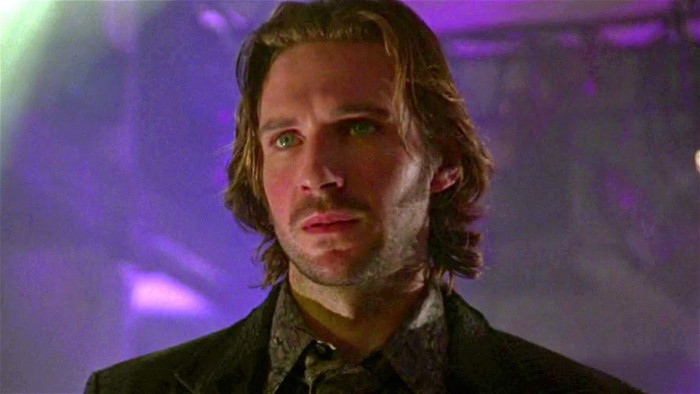 An underrated gem of a movie that is now more known for being the source of the Right Here, Right Now sample of Fatboy Slim's seminal record rather than its fantastic future gazing look at VR and more. Kathryn Bigelow directs the noir tale about someone who sells 'memories' on the black market, that can be watched by people in a way where it feels like they are living that moment, in a VR-like way.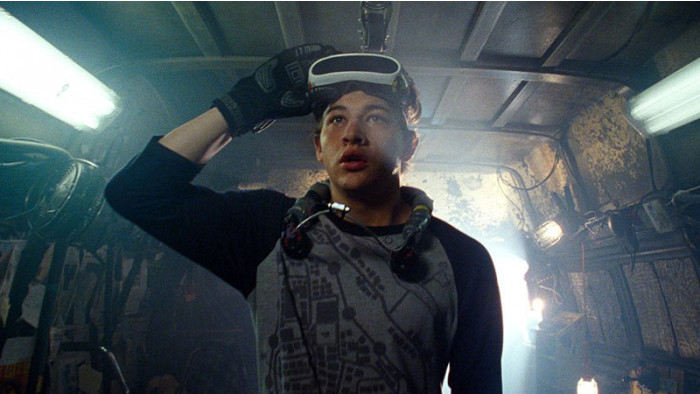 Ready Player One is set in a future dystopia where people use VR technology – think VR headsets and hyper-real haptic suits – to access a virtual world called the OASIS. We like that the hardware isn't all that dissimilar from what's in development today.
The story kicks off when the creator of the OASIS dies, leaving an easter egg hunt in the virtual space. Whoever cracks the puzzles and riddles will ultimately control the OASIS. This is a fun movie based on Ernest Cline's novel of the same name that also raises important issues about ownership in virtual spaces, as well as the problems that arise when recreational tech use becomes all-consuming.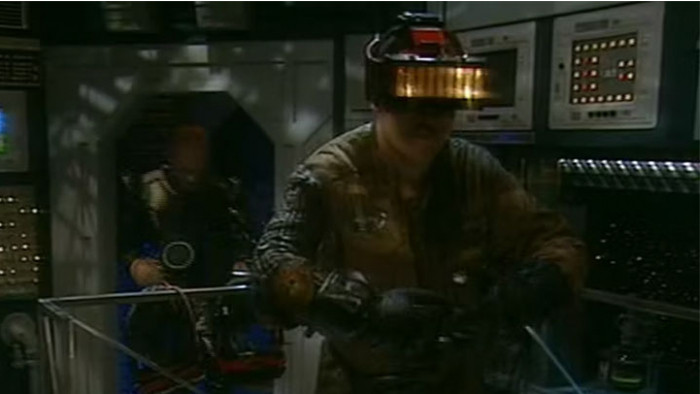 There are a few VR storylines throughout Red Dwarf history, but one of the most memorable is Back to Reality, when the crew think they've been playing an immersive Red Dwarf video game but are instead suffering from poisoning from a squid. We also think Better than Life is worth a watch, which brings VR-like tech to the crew so they can explore their memories and desires.
Under the comedy and silliness of Back to Reality, there's an interesting look at how impossible it might one day be to discern the real from the virtual – especially if you're also battling a giant squid. And Better Than Life raises an important point about whether using VR to revisit memories could be helpful, or whether they should always be left in the past.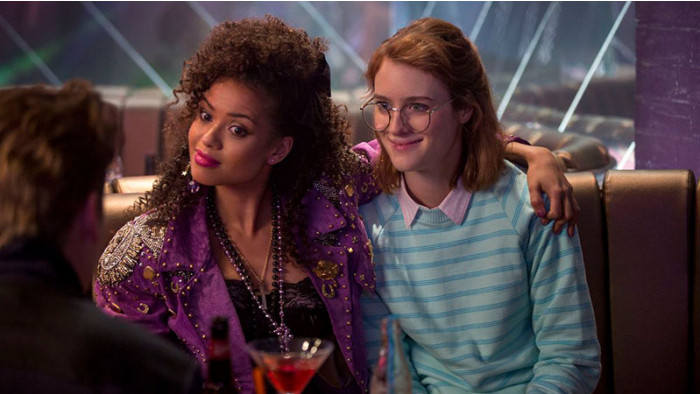 Throughout the phenomenal six series run of Black Mirror there have been several episodes that explore the – often bleak and horrifying – implications of virtual reality. But to add a bit of balance, we're focusing on San Junipero, one of the most popular and critically-acclaimed stories of the show.
This third series episode is about two women, Yorkie (played by Mackenzie Davis) who meets Kelly (played by Gugu Mbatha-Raw) who meet at a beach resort called San Junipero. Now, the more we tell you about how this episode unfolds, the more we spoil everything for you. But let's just say there's a very fascinating and, we think, positive use of VR here that's going to tug at your heart strings like no other Black Mirror episode ever has.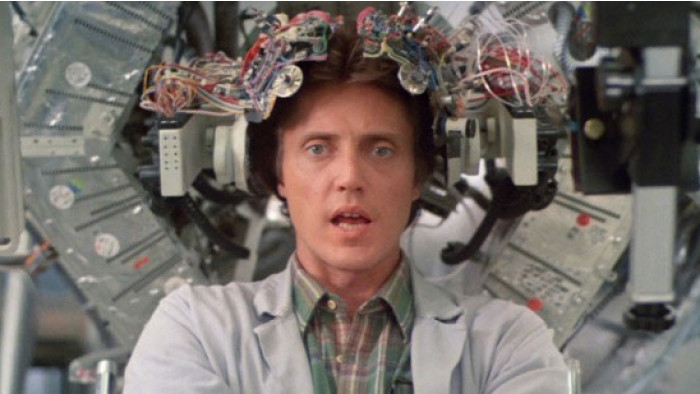 Brainstorm is a highly underrated movie about a group of researchers who are working on a brain-computer interface that can record a person's sensations and brain activity on tape so others can later experience it. There are fantastic performances here from Christopher Walken and Natalie Wood – this was Wood's final movie.
What we love about this film is how accurate it feels when it comes to new tech development. A group of researchers hope to change the world with their creation, and then other parties start interfering for more nefarious reasons.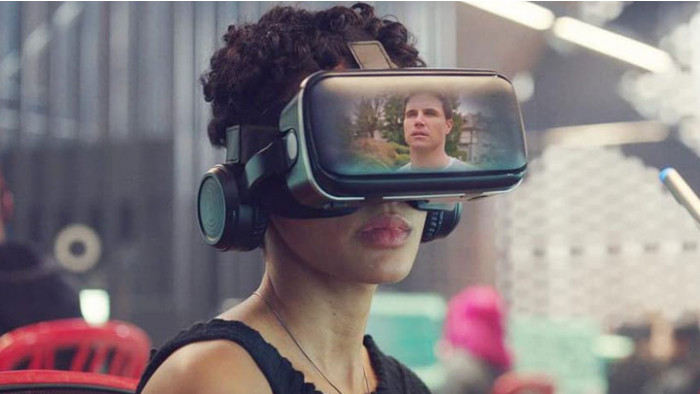 Upload is a comedy TV show on Amazon Prime Video that's set in 2033. People are able to "upload" themselves to virtual afterlives. It follows the story of Nathan Brown, a computer programmer, who dies in an accident without being able to properly consider if he wants to be uploaded and whereabouts. He's uploaded to an expensive afterlife but he's still being controlled by his possessive and still very much alive girlfriend Ingrid.
A few sci-fi stories explore the potential of VR after death, allowing people to "live on" in some form without their physical bodies. This is fascinating to consider as VR tech advances in the real world, as does the growing obsession with extending our lives and rethinking what death really means.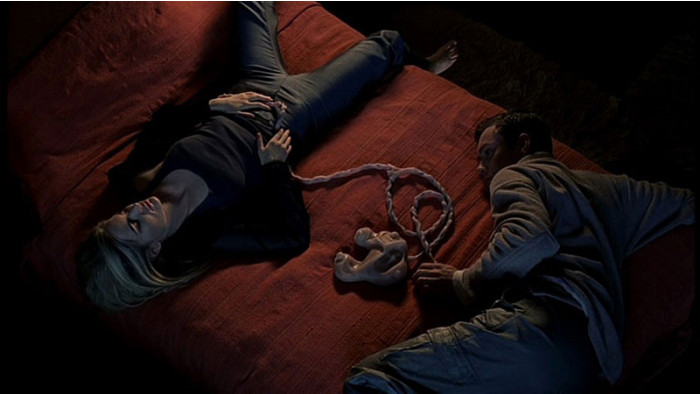 This is a VR movie from the mind of David Cronenberg, so you won't be surprised to hear it's bizarre and gruesome. Other stories tend to explore VR technologies that work in defined spaces or with headsets, but in eXistenZ you plug in with pods fitted with 'UmbyCords' that attach to 'bio-ports' in a player's spine – see, we told you it was gruesome.
The story follows world-renowned game designer Allegra Geller (played by Jennifer Jason Leigh) and publicist Ted Pikul (played by Jude Law) after there's an incident at a focus group Geller is running to introduce people to her new VR game, called eXistenZ. What follows is a manic fever dream of a story that, like many of the examples on this list, will have you questioning what's real and what's virtual multiple times throughout.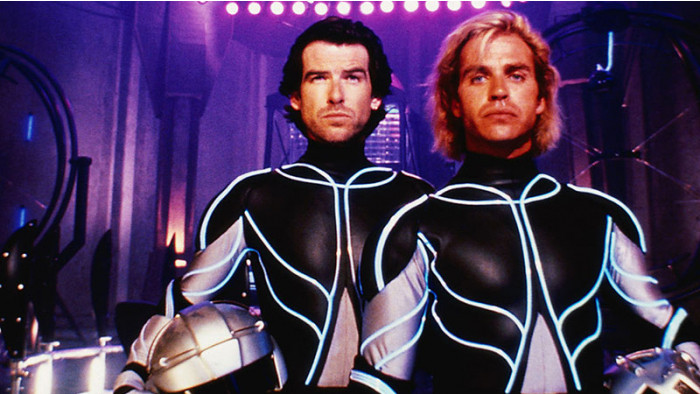 One of the most bizarre – and let's be honest, not that great – movies on this list is The Lawnmower Man. Before Pierce Brosnan was the best Bond (don't fight us), he played Dr. Lawrence "Larry" Angelo in this sci-fi horror story. Angelo experiments on gardener Jobe Smith (played by Jeff Fahey) to increase his intelligence using a mixture of psychoactive drugs and virtual reality.
This was a controversial movie. Mostly because it was loosely based on a Stephen King story and King ended up suing to have his name removed. It's also not great, and the graphics look pretty poor 31 years on. But we do think it's an interesting take on the use of VR as a form of brainwashing and mind control.
Fancy a sci-fi story about exploring the cosmos instead? Check out our best space movies guide.
Or if you want to read a sci-fi story instead of watch one, you'll love our best sci-fi books of all time list.
Related Reviews and Shortlists