ShortList is supported by you, our amazing readers. When you click through the links on our site and make a purchase we may earn a commission.
Learn more
The best sci-fi movies of all time
Adventure through space and time with our guide to the best sci-fi films ever made.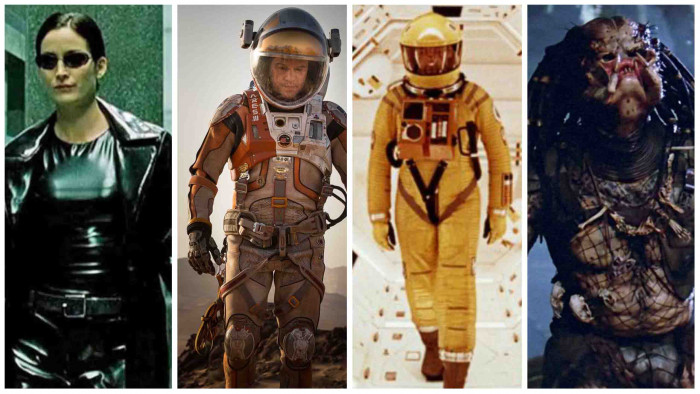 The best sci-fi movies push our imaginations to the limits, allowing us to escape to places beyond our wildest dreams. Journeying to distant worlds, meeting alien civilisations, exploring parallel realities, even taking a trip to the past or the future. These stories of distant dystopias and galaxies far, far away are sometimes dark and terrifying, other times they're fun and laced with comedy.
In this list we've got aliens, black holes, time travel, robots, multiversal escapades, simulated realities and lots of cosmic adventures. We've selected 15 of our favourite sci-fi movies of all time, from the best modern sci-fi movies we've enjoyed over the past ten years to classic films that defined the genre decades ago but still hold up today.
We know some people are bound to disagree with our choices of the best sci-fi movies below, or have other suggestions to add, so make sure to vote and add your favourites into the comment box.
Best sci-fi movies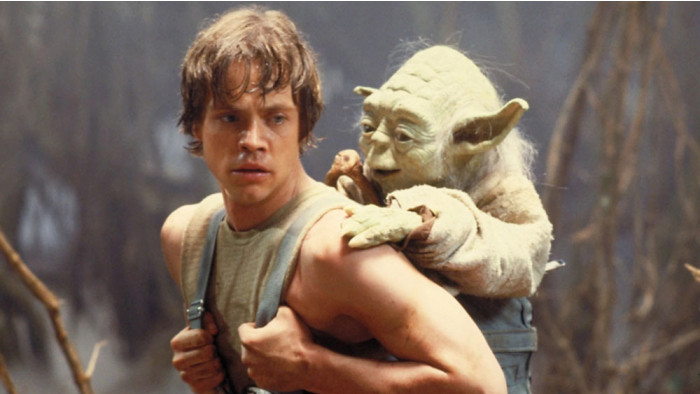 1

. Star Wars: The Empire Strikes Back
Granted there are plenty of people who'd argue the Star Wars movies are more fantasy than sci-fi, but we think The Empire Strikes Back is more than deserving of a place in our best sci-fi movies list. This 1980 space opera is a sequel to Star Wars, but the fifth if we're counting the prequels. It's set three years after the story of the original Star Wars film and focuses on Luke Skywalker's (played by Mark Hamill) training with Yoda, so he can master the Force. It's an epic part of the saga, and arguably the best Star Wars movie.
Image Credit: 20th Century Fox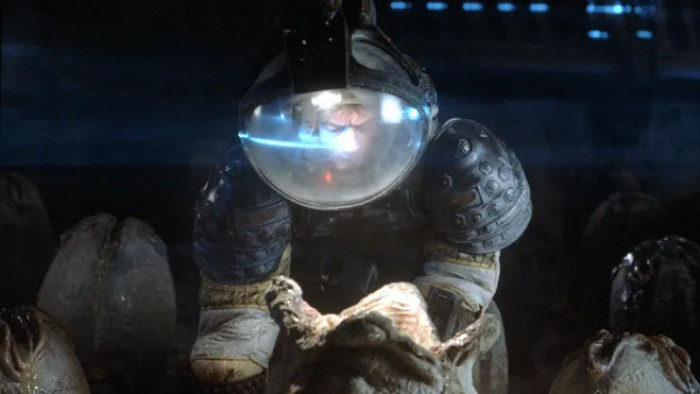 Alien is, without a doubt, one of the best films ever made, let alone the best sci-fi film – we're willing to fight anyone who disagrees. Released in 1979, this space horror is directed by Ridley Scott and follows the crew of the Nostromo, a huge commercial towing spacecraft. They're on their way back to Earth when they're woken up from cryo-sleep by a mysterious distress call, which they discover is emanating from a mysterious, deserted alien spaceship. Except, it might not be completely deserted. The movie looks fantastic – artist H. R. Giger was behind the design of the Alien – and there are some brilliant performances here from Sigourney Weaver, Tom Skerritt, Veronica Cartwright, Harry Dean Stanton, John Hurt, Ian Holm, and Yaphet Kotto.
Image Credit: 20th Century Fox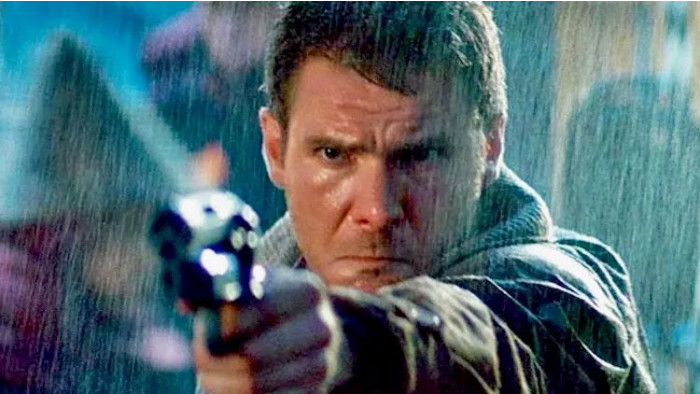 Blade Runner is an adaptation of Philip K. Dick's 1968 novel Do Androids Dream of Electric Sheep? It's set in a future 2019 Los Angeles where bioengineered humanoids, known as replicants, are created by a powerful company called the Tyrell Corporation to work in space. However, a group of highly-advanced replicants escape to Earth and Harrison Ford plays Rick Deckard, a cop who agrees to find them. Directed by Ridley Scott, it didn't do that well when it was first released but has since become a cult movie and is considered one of the best sci-fi movies of all time.
Image Credit: Warner Bros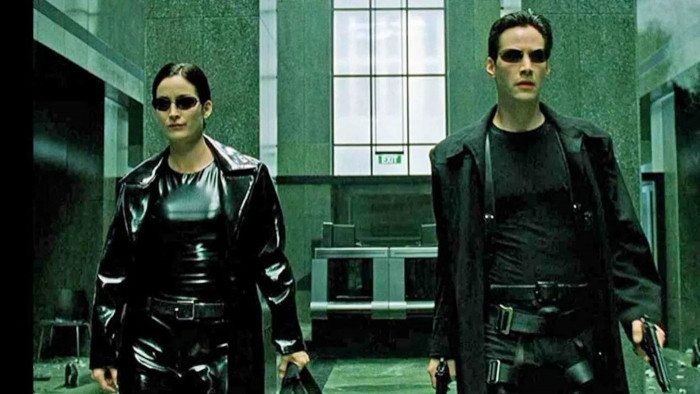 The Matrix is a cyberpunk sci-fi movie that's written and directed by the Wachowskis, and the original movie in The Matrix series. Keanu Reeves plays Thomas Anderson under the hacker alias "Neo". He joins a group of rebels who have discovered the terrifying truth that humanity is trapped inside a simulated reality called the Matrix and chooses to free himself from it. The story is incredible, the acting great and the visual effects game-changing. The movie also digs deep into philosophy and will have you questioning your reality for a long time after you've finished watching. Two sequels were released in 2003, The Matrix Reloaded and The Matrix Revolutions. A fourth film, The Matrix Resurrections, was released in 2021. We highly recommend watching them all in one go, even if the later films don't quite live up to the first.
Image Credit: Warner Bros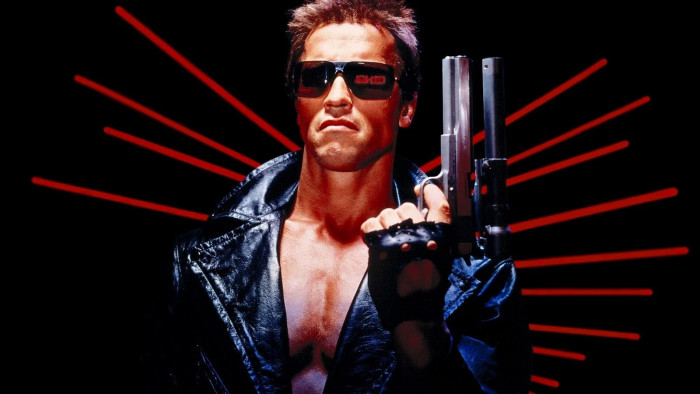 The Terminator is another classic sci-fi movie. It was directed by James Cameron and came out nearly 40 years ago (!) in 1984. Arnold Schwarzenegger plays the Terminator, a kind of cyborg assassin sent from the future in 2029 back to 1984 to kill Sarah Connor (played by Linda Hamilton). That's because Sarah's unborn son is John Connor, a man who one day in the future will save mankind from Skynet, a hostile AI that built the Terminator. But things don't go to plan for the Terminator because a soldier called Kyle Reese (played by Michael Biehn) is also sent from the future to protect Sarah. It's worth a watch, even if you've seen it before and most of the sequels hold up pretty well too if you were looking for an excuse to binge the whole franchise.
Image Credit: Orion Pictures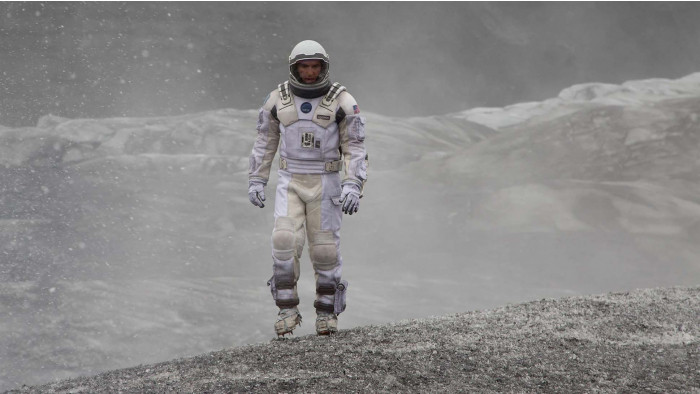 Interstellar is an epic movie that's co-written, directed and produced by Christopher Nolan. It's set in a dystopian future in which everyone is struggling to survive. The story follows a team of astronauts who must travel through a wormhole to search for a new home. Matthew McConaughey plays the lead astronaut, Cooper, but the cast here is phenomenal, including Anne Hathaway, Jessica Chastain, Bill Irwin, Wes Bentley, Ellen Burstyn, Matt Damon, and Michael Caine. There's a lot of space travel, wondrous sci-fi elements and challenging concepts to contend with, but at its core this is a movie about hope and humanity.
Image Credit: Warner Bros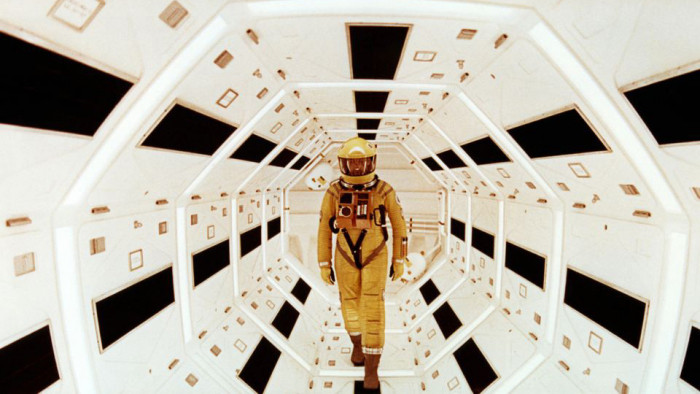 2001: A Space Odyssey wasn't the first sci-fi movie ever made, but it did define the genre and inspire a lot of the films that came after it. It was made in 1968 and Stanley Kubrick directed it, as well as writing the screenplay alongside science fiction author Arthur C. Clarke – it was actually inspired by a 1951 short story Clarke had written called The Sentinel. It's a millennia-spanning movie that follows a voyage by astronauts and the artificial intelligence system HAL to Jupiter. The film is still praised to this day for its accurate scientific depiction of space flight and, for many, is considered one of the greatest movies ever made.
Image Credit: MGM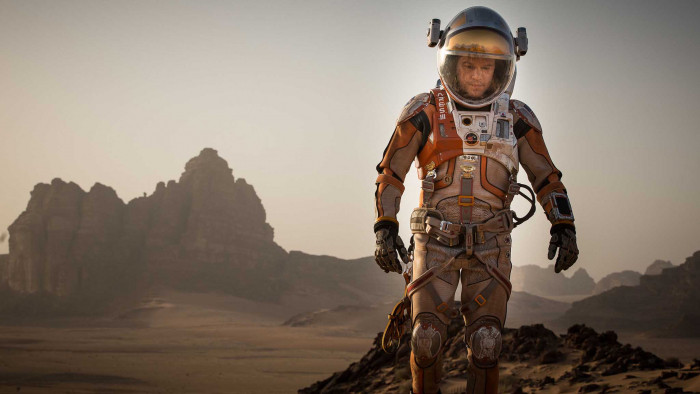 The Martian is based on the 2011 novel of the same name by sci-fi author Andy Weir. Directed by Ridley Scott, the movie is about astronaut Mark Watney (played by Matt Damon) as he struggles to survive on Mars after he's left behind. Meanwhile on Earth, the story focuses on NASA's mission to rescue him and bring him home. There's an impressive cast alongside Damon, including Jessica Chastain, Jeff Daniels, Kristen Wiig, Chiwetel Ejiofor, Sean Bean, Donald Glover, and Benedict Wong. Fans of the original book generally agree the adaptation is faithful to the original story, and the movie has received high praise for its scientific accuracy, score and Damon's heartwarming performance as Watney.
Image Credit: 20th Century Fox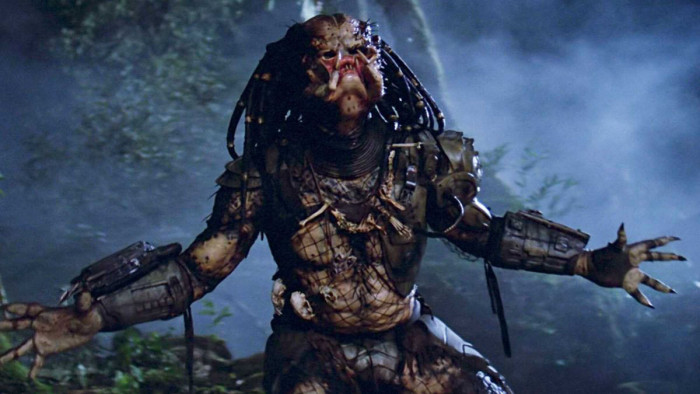 In this 1987 movie Arnold Schwarzenegger plays Major Alan "Dutch" Schaefer, the leader of an elite paramilitary rescue team that's on a secret mission to recover hostages from a rainforest somewhere in Central America. But they end up finding something else entirely, a highly-skilled and incredibly technologically advanced alien who hunts them down one by one. A whole media franchise has been spawned from the original success of Predator, there are four different sequels and several crossover films that pit the Predator against the Alien from Alien.
Image Credit: 20th Century Fox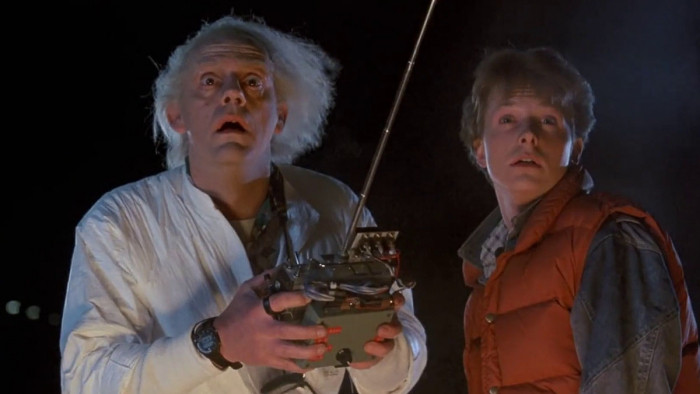 In this classic sci-fi movie, Michael J. Fox plays Marty McFly, a teen who accidentally gets sent back to 1955 in a DeLorean car that's capable of time travel thanks to his scientist friend Emmett "Doc" Brown, played by Christopher Lloyd. While he's adventuring in the past he unintentionally stops his parents from falling in love and has to find a way to get the two together so he has a chance of existing in the future. It was a huge success at the time it was released and, like a few of the other well-known movies in this list, it's considered one of the best sci-fi films ever made.
Image Credit: Universal Pictures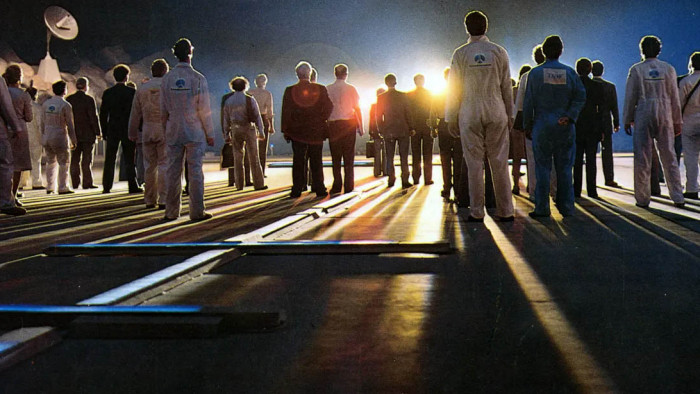 11

. Close Encounters of the Third Kind
Close Encounters of the Third Kind was written and directed by Steven Spielberg in 1977, but still holds up as a classic today. Richard Dreyfuss plays Roy Neary, a regular man whose life is turned upside down after an encounter with a UFO. He becomes obsessed with finding answers to explain his experience and goes on a quest across the country in search of the truth. While Neary's story plays out, a group of scientists are researching a series of baffling events and French scientist Claude Lacombe (played by François Truffaut) develops a potential way to communicate with the beings they believe are behind them. The two stories end up culminating in a way that's still astounding, even if you've seen the movie many times before.
Image Credit: Columbia Pictures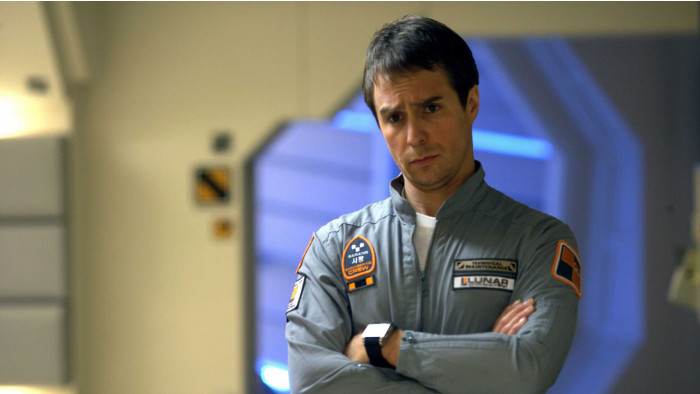 Moon is the first movie directed by Duncan Jones (he later went on to work on Source Code, Warcraft, and Mute) and it's a deeply unsettling and brilliantly told story. Sam Rockwell plays Sam Bell, a man nearly at the end of a three year stint of solitary mining work on a Moon base when things start to become a little strange. Although it has a sci-fi setting, there's a very powerful and human story at its core, which shines through Rockwell's fantastic performance. The movie's score, by Clint Mansell, is great and really adds to the mounting tension.
Image Credit: Sony Pictures Classics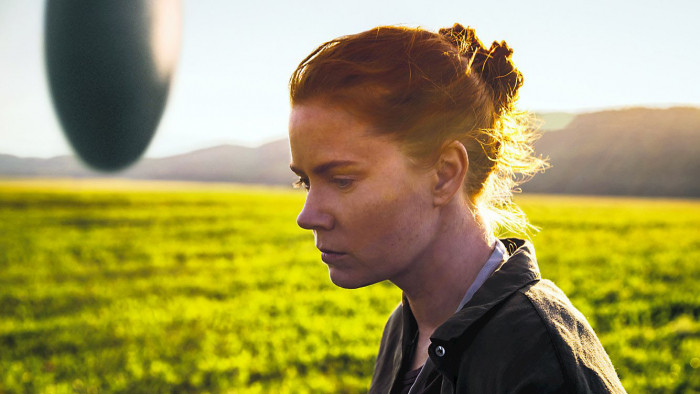 Based on a novella by the fantastic writer Ted Chiang called Story of Your Life, Arrival is one of our favourite sci-fi movies. Amy Adams plays a linguist called Louise who joins the US Army in an attempt to communicate with aliens who have arrived on Earth. The clock is ticking because, surprise, surprise, everyone wants to go to war with them. The movie was well-received and Denis Villeneuve's directing and Adams' performance received a lot of praise. Jeremy Renner, Forest Whitaker, Michael Stuhlbarg, and Tzi Ma who star alongside Adams are all excellent too. We also love Jóhann Jóhannsson's haunting score.
Image Credit: Paramount Pictures Primer was made on a low budget but, in our opinion, that makes it all the more interesting to watch. It was written, directed, produced, edited and scored by Shane Carruth, who also plays the lead role of Aaron, alongside David Sullivan as Abe. They play two engineers who accidentally discover time travel, but this is much more than a film about new tech, its unusual plot and themes of philosophy run deep, making this one of those movies you'll be thinking about for days, weeks, even months later. That's why it's no surprise it's gained a cult following since its limited release in 2004.
Image Credit: THINKFilm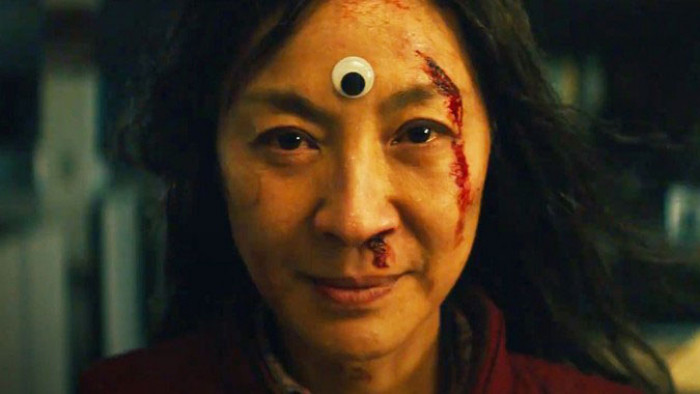 15

. Everything Everywhere All At Once
One of our favourite films of 2022, this brilliant and completely bonkers movie is written and directed by Daniel Kwan and Daniel Scheinert (known as the "Daniels"). Michelle Yeoh plays a Chinese-American woman called Evelyn who connects to multiversal versions of herself in an attempt to stop a scary, powerful being from destroying everything. It's a whiplash-inducing mixture of genres, comedy, sci-fi, fantasy, animation and more, and has been highly acclaimed for its original story, visual effects, and fantastic performances from the cast.
Image Credit: Sony Pictures Classics
The best modern horror movies, revealed.
Related Reviews and Shortlists