ShortList is supported by you, our amazing readers. When you click through the links on our site and make a purchase we may earn a commission.
Learn more
PS5 reveal disappoints but Microsoft has got us excited about the Xbox Series X
We're sure the PlayStation 5 will be awesome, but the logo reveal made us yawn.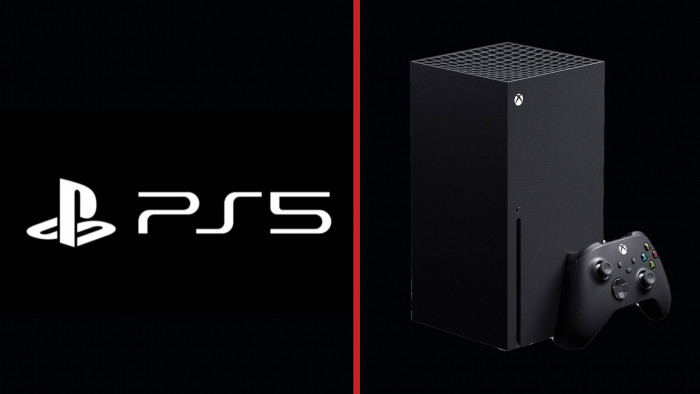 Sony has a history of underwhelming when it comes to first reveals. The PlayStation 4 was, famously, not revealed at its big announcement - instead Sony just stood up and showed off its controller.
It was a lovely controller, but we wanted to see if the console was going to be a big black box or not.
It turned out, eventually, that the console was a big black box, but that's not what is important.
Microsoft has already taken the big step and showed off its next console, the Microsoft Xbox Series X. In a twist of events it has revealed that it will not just be a big black box but the biggest black box seen in the console world. We are already waking up in cold sweats trying to figure out just how it will sit under our TV.
With Microsoft showing off its next-gen console, all eyes were on Sony at CES to show off its next-gen console. But its reveal turned out to be a logo and nothing more. A logo that any of us could have made in Photoshop. It was all utterly underwhelming.
Thankfully, the boss of Xbox took to Twitter this week to show off just what the chip inside the Xbox Series X will look like and it's a beauty.
It's red, for a start, and emblazoned with the name Project Scarlett, which was the working title for the new Xbox.
Some savvy tech journalists have figured out that this chip could well unlock the power of 8K gaming, which sounds truly next gen and is far more exciting than Sony's cobbled together logo.
Sony did also reveal some outstanding gaming stats at CES. It has sold around 106 million PS4s, 1.15 billion PS4 games and five million PSVR headsets. The latter is very impressive, considering many have been sounding the death-knell for VR gaming.

Sony still has some time to get us excited by the PS5. The logo hasn't done that, but we're sure the likes of Last of Us 2 will.
But, for now, it's Xbox and its chipper chip that have us salivating over what will be the best games console in the future.
Related Reviews and Shortlists