Once you've tried virtual reality, regular games just feel a little… flat. And while Sony's PSVR isn't quite the most magical way of experiencing the medium, it certainly offers the most bang for your buck. The Vive and Oculus Rift are wonderful machines offering full roomscale experiences, but you'll need to drop over £300 on them – plus a £700+ PC to ensure it's not a vomit-inducing slideshow.
There's nothing vomit-inducing about the best PSVR games, though. These are the ten titles that you simply have to play: guaranteed to convert sceptics to the extra dimensions of virtual reality.
Remember to upvote or downvote to have your say.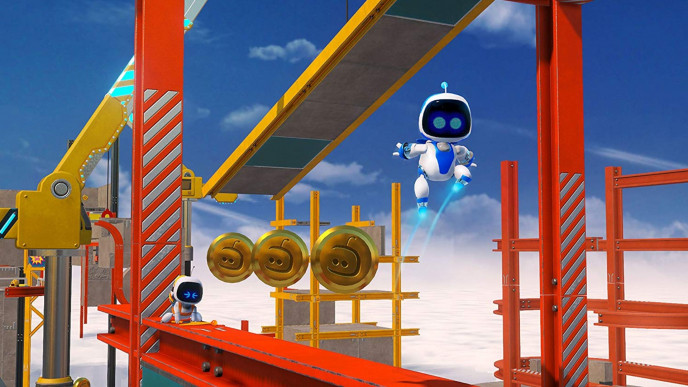 A VR platformer doesn't make a whole lot of sense on paper, but one level in to the incredibly charming Astrobot and it all begins to fall into place.
You're essentially standing (or sitting) in the VR world, controlling your robot from a central position as it scuttles around you. To get all the secrets, you'll have to crane your head round corners as Astro Bot scurries around following your instructions. It's sure to leave you grinning from ear to ear.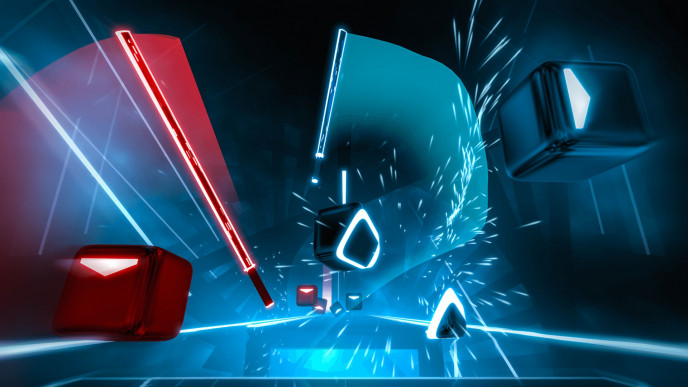 The best way of describing Beat Saber is 'Guitar Hero with lightsabers'. As, uh, "creative" an idea as that sounds, it works brilliantly. A selection of high-energy dance music plays while you wave the Move controllers to the beat, slashing blocks and making combos while you flail your arms to the music.
If you think that sounds easy, push it up to expert difficulty and you'll wonder how anyone but octopuses can get a perfect score.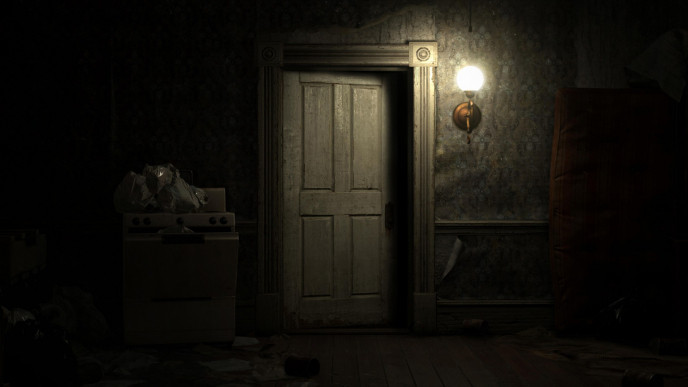 Resident Evil 7 wasn't designed for VR, and you can certainly tell at times, but that doesn't mean it's not an experience everyone should try – even if it's only for a quick five-minute spell before you turn on all the lights and go sit in bed for a well-earned 'rocking back and forth' session.
Yep, it's the kind of horror game that'll leave you occasionally emitting embarrassingly high-pitched squeals as you explore the disturbingly realised creepy buildings. If they're not atmospheric enough, you can always buy this officially-licenced candle infused with the scent of dried blood. Or maybe save the money and invest in a night light and security blanket instead.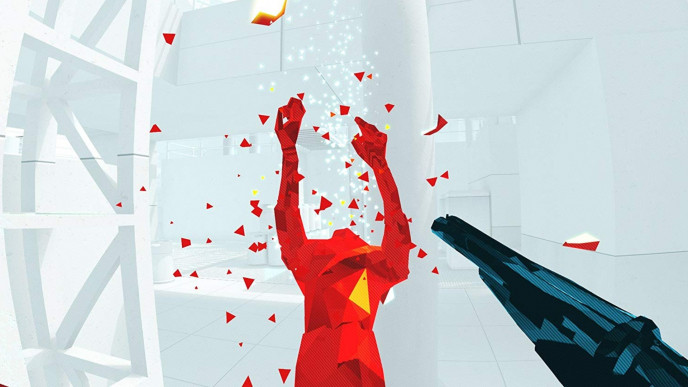 If you've ever wanted to feel like an action movie star, Super Hot is the game for you. Because time only moves when you do, you can pull off ludicrous stunts, taking down your angular enemies in what feels like incredible style.
The fact that you couldn't look less cool to anyone outside of the VR helmet is irrelevant: you know you're a badass, even if they can't tell.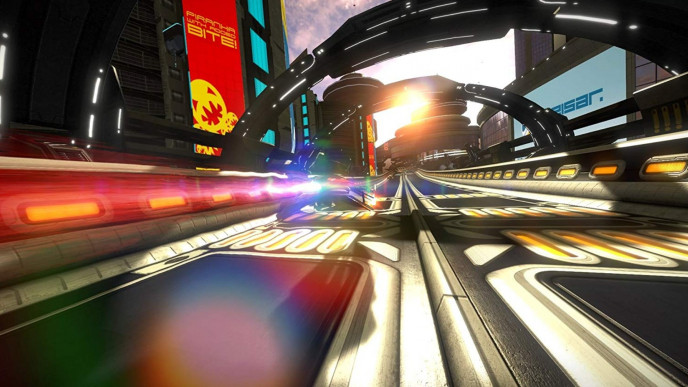 You know the pod racing bits from Star Wars Episode I? Imagine that in a more futuristic setting at about double the speed and you have an idea of the intense experience you can expect when you put on the PSVR for an extended WipEout Omega session.
Once in VR, you're in the cockpit able to look around at the scenery, but you won't have much time for that if you don't want to collide with those intimidating looking walls at 300mph.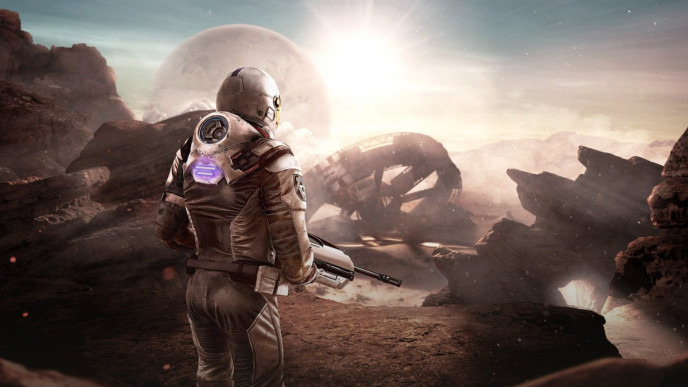 This isn't for everyone, given that to get the most out of it you need to buy the PSVR Aim accessory for £60 too. As someone with a couple of sets of GameCube bongos gathering dust, you can take it from me that buying a peripheral for a handful of games is, at best, a risky gamble.
That said, Farpoint makes a great case for it, taking first person shooters to a whole new level as you down targets with a genuine-feeling rifle in your hands. Movement is controlled by a thumb stick on the top of the gun's barrel, which is a lot more intuitive than it sounds. One word of advice: you may want to walk on the spot to avoid motion sickness – as if you didn't look enough of a prune to the outside world without.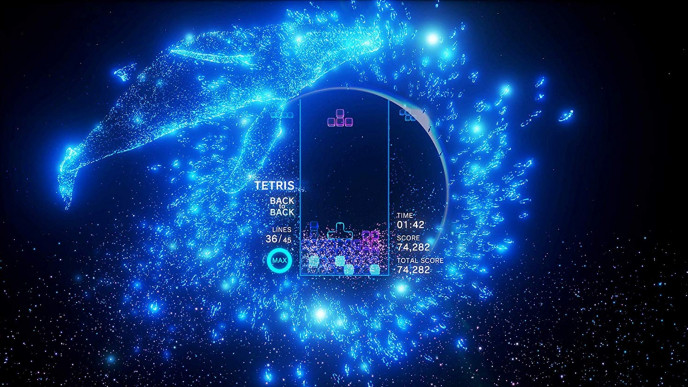 Tetris may not sound like an obvious contender for a VR makeover, but after Super Hot, this is probably the game to make people instinctively get what the fuss about virtual reality is all about.
While you're concentrating on aligning the falling blocks in classic Tetris style, a psychedelic mix of sound and visuals dance around your peripheral vision responding to your performance. It's easy to completely lose yourself in a trippy Tetris trance: especially if you play with headphones on.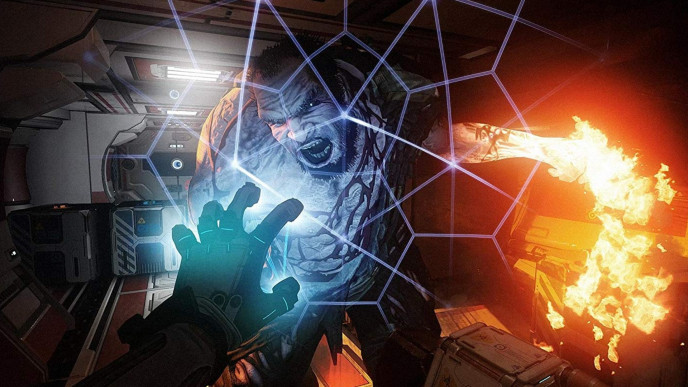 A tasty blend of FPS, stealth horror and roguelike, The Persistence is a unique experience where you star in your own ever-evolving science-fiction horror adventure.
At the beginning you start underpowered, having to hide and run from the monsters, using cunning and stealth to your advantage. Over time – and with optional help or hindrance from a teammate on phone or tablet – you gradually get stronger with each playthrough and inevitable death until you can turn the tables on your tormentors in the most satisfying way. Assuming you can find your way around the ever regenerating map, that is.
Job Simulator is a great game to show people what VR is all about: a cartoony playground where the Move controllers become extensions of your hands letting you interact with the environment in unexpected ways but hilarious ways.
You're a visitor to a museum in 2050, learning about the days when humans had to undertake labour to survive: a period you might remember quite well if you, y'know, have a job in 2019. It's not hugely long with only four careers to sample, but there are plenty of Easter Eggs to uncover by ignoring the instructions and doing your own thing.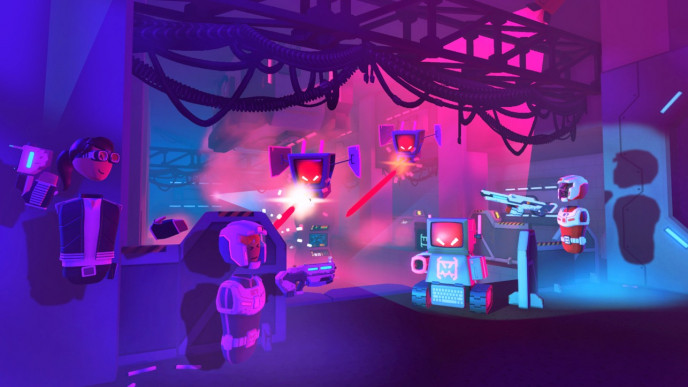 While the best thing about Rec Room is undoubtedly the price – free is pretty hard to beat – the quality of game here is a very pleasant surprise.
It's a series of multiplayer minigames to play with your friends online, whether they're on PSVR or a PC-based VR headset. The star of the show is Paintball, which offers a genuinely rewarding teamwork experience, and actually matches the feeling of paintball – mercifully minus the pain of a paint pellet to the crotch.